Days Gone Preview - E3 2018
We go hands-on with the upcoming PS4 action title
The PlayStation 4 has a number of big first party projects in the pipeline – so much so that they confirmed most of the titles that would appear at the E3 2018 PlayStation press conference ahead of time. From Marvel's Spider-Man to The Last of Us Part II, the publisher has plenty of games to fall on when trying to build excitement for its console. One such game that's been showcased in the past, but slipped by the spotlight this year, is Days Gone. Rather than being paraded around the show floor, this post-apocalyptic zombie action game instead saw a trailer released shortly before E3 got underway, confirming its early 2019 launch date. We had a chance to go hands-on with this title, and things seem fairly promising.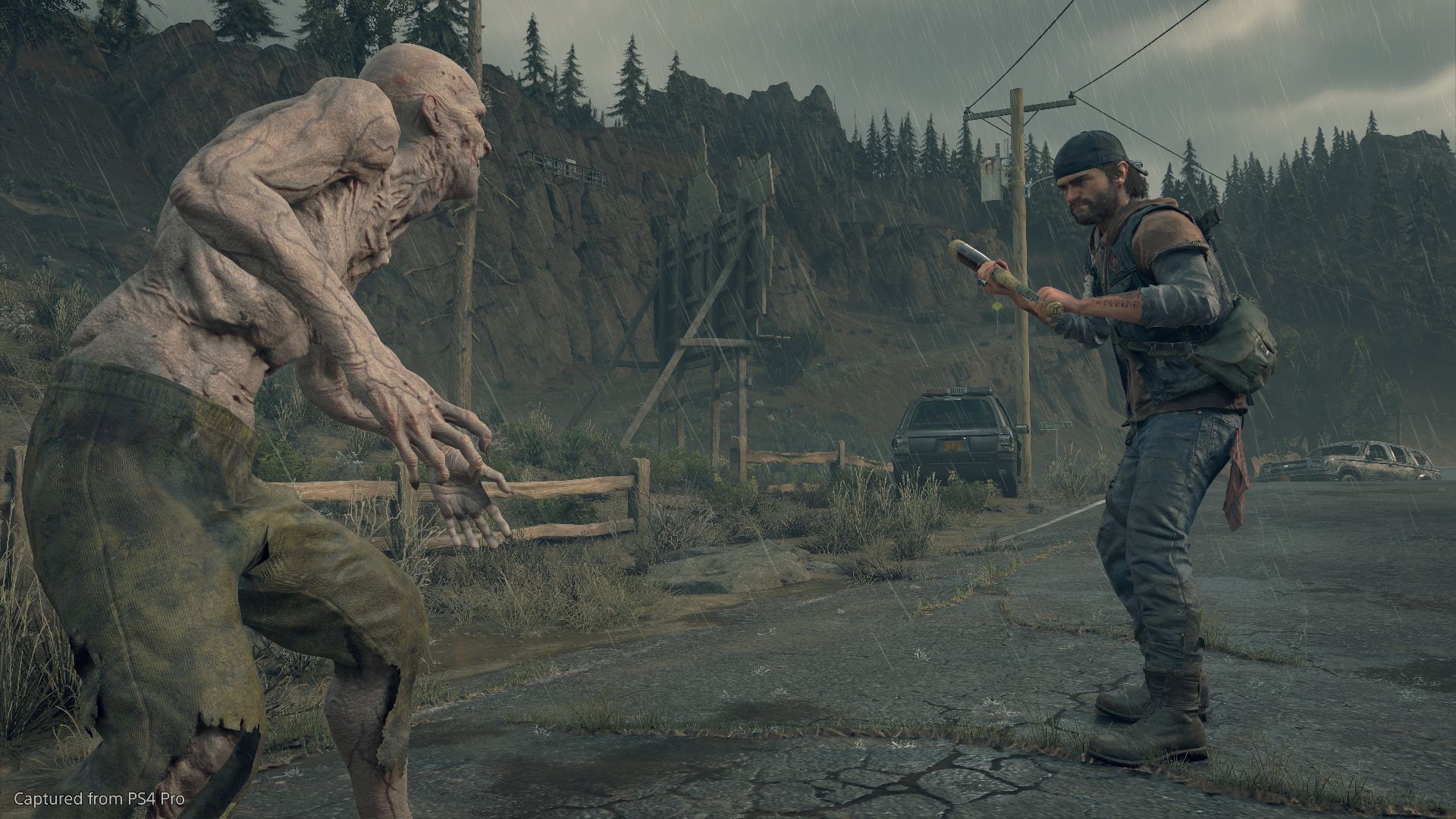 As in our last year's look at the game, players assume the role of Deacon, a man who carries himself as an outlaw in this world overrun by horrors of both human and undead nature. The so-called Freakers are zombie-like humans who have been overcome by a deadly global pandemic, left to roam the game world and attack anything in their way. When in single numbers, they are not too challenging, and that's the sort of experience we had during our story-focused demo. Deacon found himself needing a new part for his trusted bike, which had been damaged. The parts were said to be in a nearby garage that belongs to Crazy Willie, so we snuck up to a series of structures.
Deacon moves quickly while crouching – it's definitely an action game first, and the stealth mechanics are simple. There is radar with plenty of symbols and danger indicators, but it never really came into play. As we snuck around the garage, the front doors were locked, and as we explored the area, we would sneak up on a few single distracted Freakers and dispatch them silently. Deacon had the basics at his disposal – a knife, a baseball bat, and shotgun. Eventually, we found a way to the roof, and dropped in from above. Inside we were faced by some small kid-like Freakers who were fast and would leap around the room. Having grabbed the needed part, we returned outside, only to hear a commotion in the distance. Our pal Boozer has been caught by Rippers, a crazed faction of human survivors.
It was time for some action, so using a shotgun we quickly dispatched all of the enemies. The sound of gunfire seemingly attracted huge horde of Freakers though, in what seemed like a scripted moment, as a huge swarm of infected appeared not far down the road. Wasting no time, the duo jumped on their newly repaired bike and drove off. With that, the story demo was concluded. Aside from the typical third person action and stealth, we also noted an experience bar and a collectible in the garage.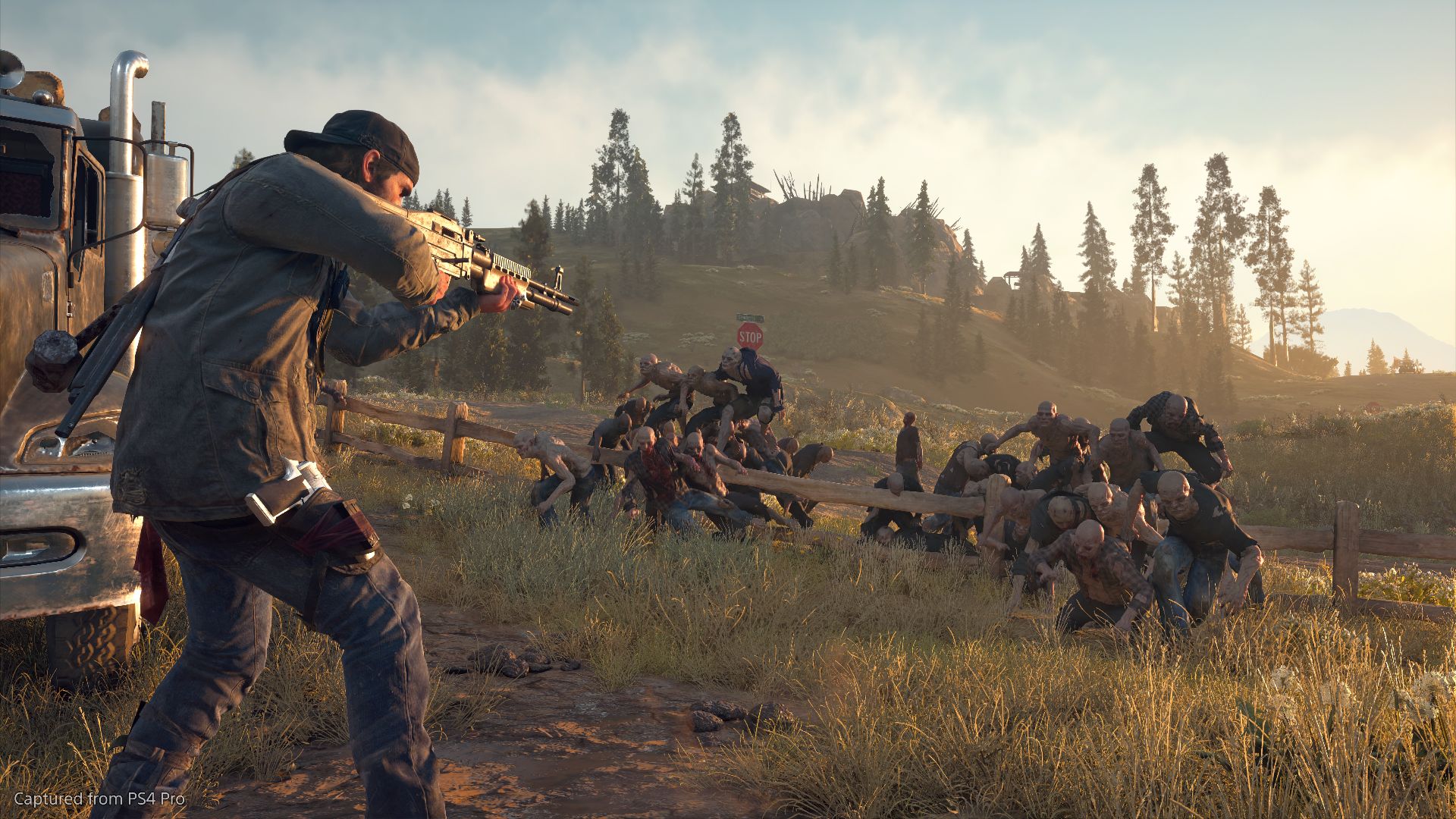 We then had a chance to play a second demo. This demo took place much later in the game, as Deacon now appeared outfitted with a heavy MG, a metal-enhanced bat, and powerful pistols. We'd need all these tools to overcome the mission – clear a logging site of a huge group of Freakers. These infected were collected in one of the ravines on the map, and it looked like an absolutely huge number of enemies, akin to the E3 2016 reveal demo for the game. This was a pre-setup mission, but players will also have a chance to encounter hordes during regular open world gameplay. The good news is that we had time to prepare and try to even the odds. Unlike some zombie games, Deacon could not simply climb some container and rain down fire from safety; there were no safe areas on this map. So, we began to explore.
All around the site there were many explosive barrels scattered about, and it was important to memorize their locations for later. Deacon was also able to craft some molotovs and proximity bombs, and again, the best approach was to plan a path and lead the infected horde down it. That's all in retrospect though – the first two attempts, we engaged the horde without much planning, and it made for a very quick death. With so many enemies, even firing your MG (which does take them down in just a couple of hits) leads to Deacon to be overwhelmed quickly. Really quickly – if the enemies get within touching distance, it's over in literal seconds. Having failed a few times, it was time to approach the situation seriously, and a few more attempts later, with well planned routes filled with pre-placed traps, we were successful. Watching other members of the press attempt this challenge was entertaining, as people attempted different strategies to handle the onslaught (mostly, learning from their mistakes of trying to tackle the horde head-on).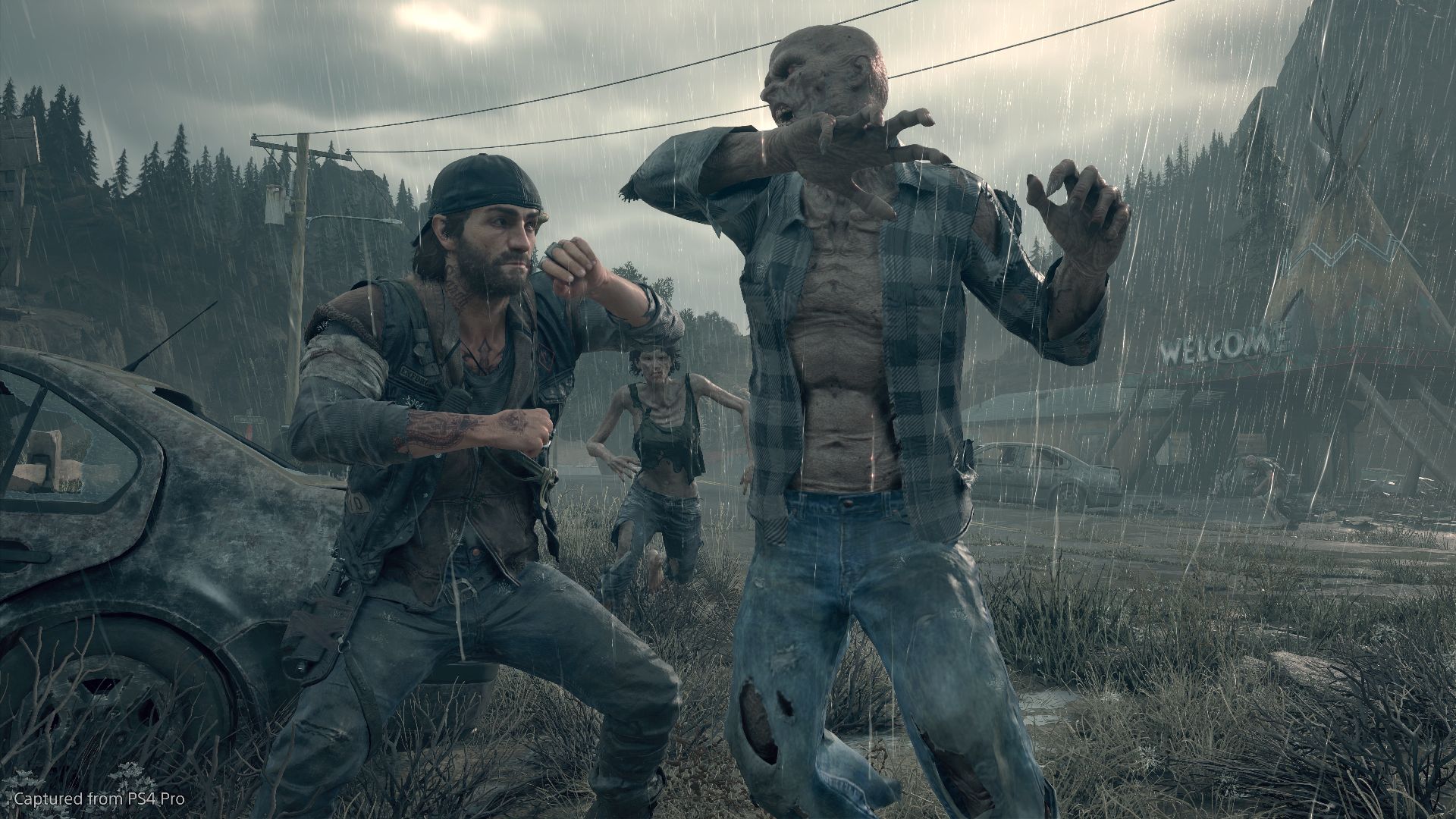 Despite being a first-party title that's due for release in early 2019, Days Gone didn't have a chance to show off at this year's E3. There's still PSX and other events to come, of course, but perhaps this is a sign of a slightly shaken confidence in the project. And while that's perhaps understandable based on subdued fan response so far, after we had a chance to actually go hands-on with the game, it seemed fairly polished and entertaining. It's not exactly groundbreaking – apart from the huge horde encounters – but it seems solid and will likely please fans of the genre.
Days Gone is coming to PlayStation 4 in February 2019.
Comments
blog comments powered by Disqus