The Awesome Adventures of Captain Spirit Preview - E3 2018
We get a quick look at the upcoming standalone adventure in Life is Strange universe
Life is Strange has been a surprise hit for DONTNOD Entertainment and Square Enix. The emotional five-episode series was a hit with both fans and critics, presenting a welcome alternative to the Telltale-dominated genre of narrative adventure games. It has since spawned a prequel, though developed by a different team, and plans are well underway for a sequel. The company is also working on a new project titled Twin Mirror. But in the meantime, it seems the charming world of Life is Strange goes on, as seen in a surprising announcement during the Xbox E3 2018 Media Briefing; The Awesome Adventures of Captain Spirit was revealed. This standalone title is due to release later this month and will be free. We had a chance to see a demo of the game at E3.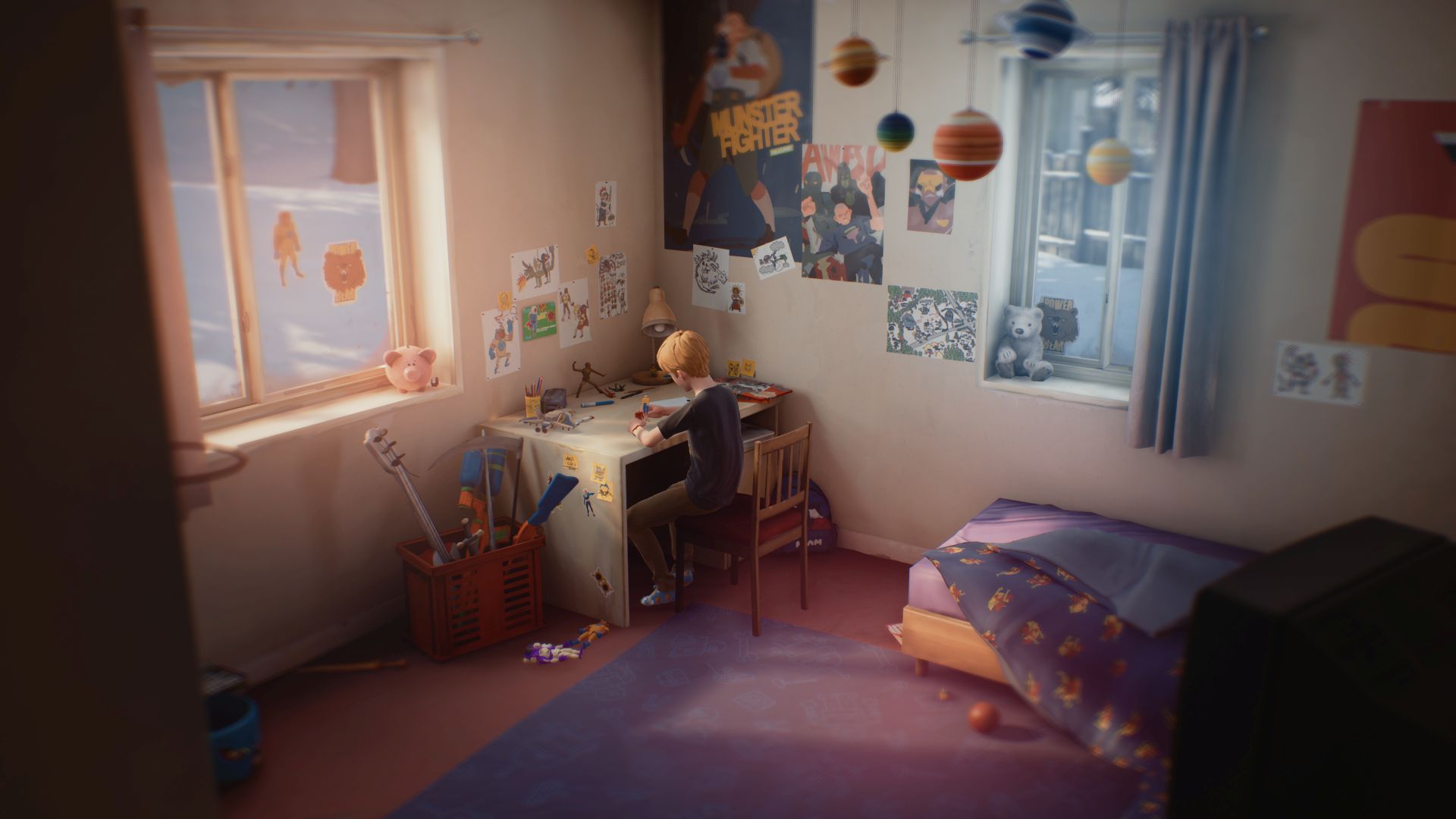 Our demo was hosted by brand manager, Scott Blows, and Luc Baghadoust, producer. The pair told us about their desire to always keep the studio busy, and keep the fans interested in the Life is Strange universe that they have created. They've confirmed that Life is Strange 2 is in development and is due to be revealed this year. But in the meantime, they had the opportunity to create something new, and that's how Captain Spirit project came to life. In order to keep fans invested, this standalone game is said to take place in the same universe, and will provide clues for what the sequel will be about.
The other big news is that the game is entirely free, no doubt thanks to the flexibility of publisher Square Enix. There are a few reasons for this – the game will only offer about 2 hours of content, perhaps 3 for those who want to get all collectibles and extras, so about the length of a shorter episode from a typical season. Secondly, the developers say that this will be a nice introductory point to promote the upcoming sequel to those who haven't played a DONTNOD story game before. And finally, this will reflect the first entry created with Unreal Engine 4, moving up from UE3 that was used for the original LiS. Whatever the reasons are, free well-made games are always welcome.
The demo showed us a few of the activities that will appear in the final game. Essentially, this episode is a sandbox-like experience. Players assume the role of a 9 year old boy named Chris, who has great imagination, and lives alone with his father. From the opening scenes of a home, to the guitar track playing in the background, the cinematography was unmistakably in the style of Life is Strange. The same goes for the pacing – we control the boy as he explores his room, with familiar interactions and prompts popping up. We have a list of activities that Chris wants to accomplish on this weekend day, and they can be completed in any order.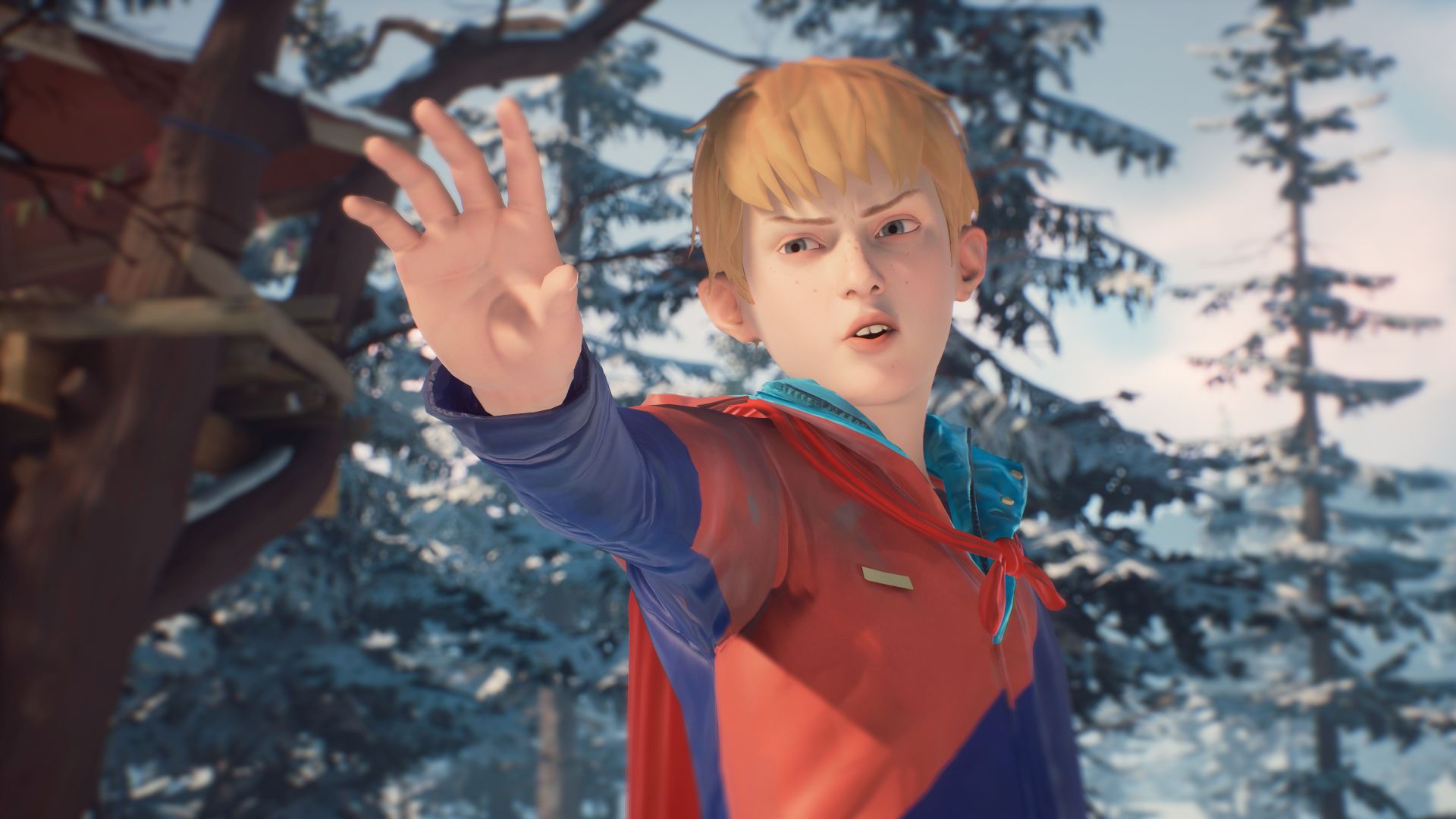 We decide to create a super hero costume, as well as defeat the Watereater monster. We begin by drawing our future costume and picking the colors. Dad then calls us down for breakfast, and we can observe a new conversation system that allows Chris to still move around and answer/ignore the call, rather than being locked into a scene. After a quick breakfast and conversation with dad, their mom is once again mentioned, a subject that the father is still clearly sensitive about. He then goes to watch a sports game on TV, and Chris is again free to explore their home.
We decide to defeat the monster, and as we enter the room, we note the option to hold a trigger in order to unlock Chris' hero actions. What this means is, he might be too scared to enter a dark doorway, but he can overcome his fears when he pretends to be a hero. Inside the dark room, Chris is transported to an otherworldly encounter with the monster, who he defeats via quicktime button mashing. As the light goes on, it's revealed that he just fixed the water heater. The developers say this is an example of how the game will feature various imagination experiences, despite being physically set entirely in the house and its surroundings.
Chris then goes out to the garage, where we find materials for our cape, helmet, and armor (which is of course just cloth and duct tape, but to Chris, it's much more). The developers also touch on the various other activities that the game will offer – defeating a snowman in the yard, exploring the treehouse, helping dad with chores (which is optional), and more. He also finds a letter from Blackwell Academy, one of the many nods promised to the shared universe.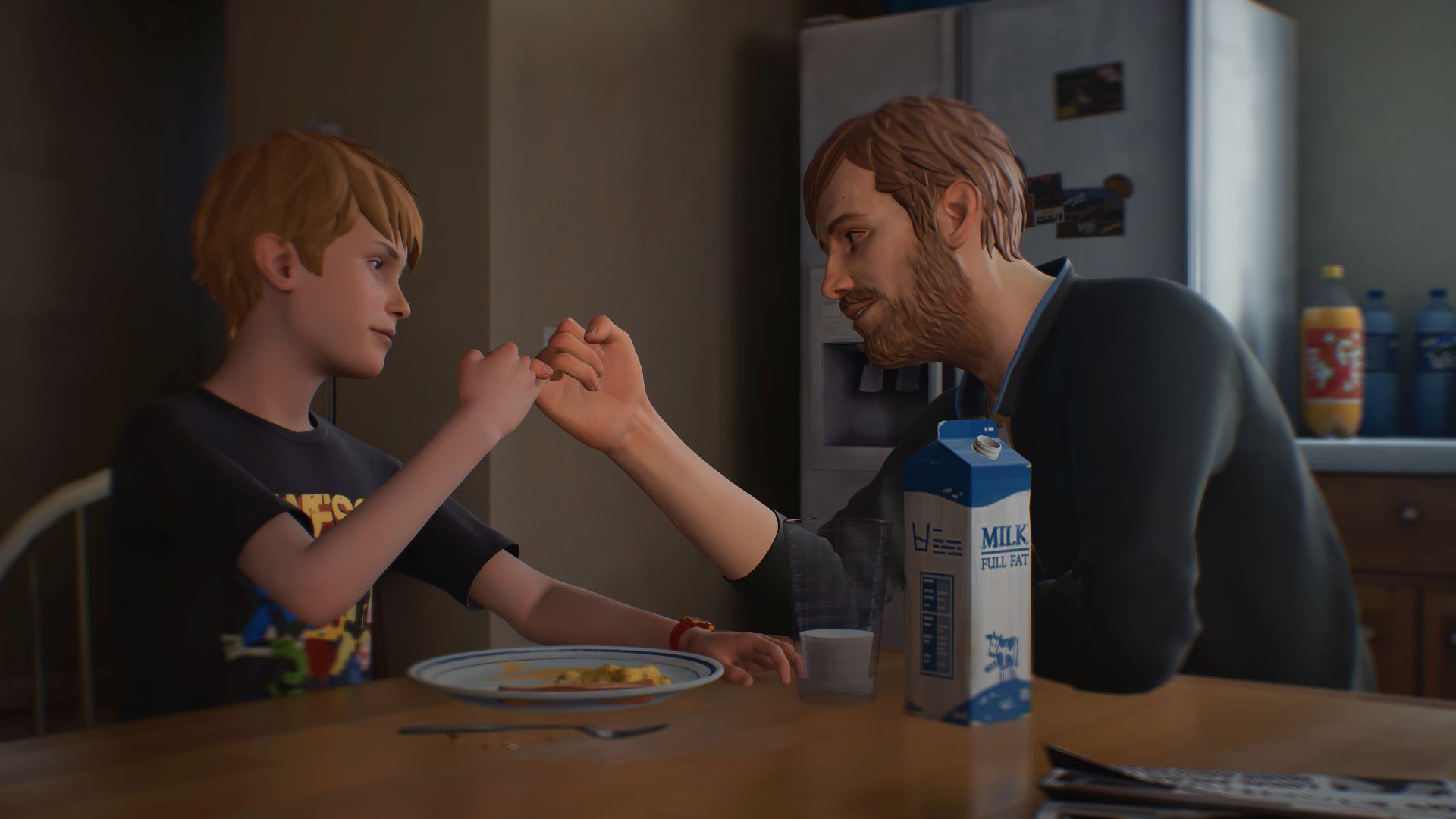 The Awesome Adventures of Captain Spirit seems like a nice present to fans of the Life is Strange universe. It's free, it looks, sounds, feels, and plays very much like the series, and the promise of being connected to the preceding and next season is sure to draw in fans. And for those unfamiliar, it's also likely a worthwhile charming little adventure that will perhaps get you invested in this narrative world.
The Awesome Adventures of Captain Spirit will be released on PC, Xbox One, and PS4 on June 26.
Comments