Mutant Year Zero: Road to Eden Preview - E3 2018
We try to overcome a demo of the challenging new RPG
For those who have never been, E3 can be a strange beast. Sometimes you find yourself with down time where you try and desperately pen a few notes about the game you just saw, other times you're assigned two games back-to-back in the hall where everyone else is seeing Cyberpunk 2077. So, you could be shoving your way past people who are trying to get into what is arguably the most popular room in the convention center, desperately trying to get to your appointment on time.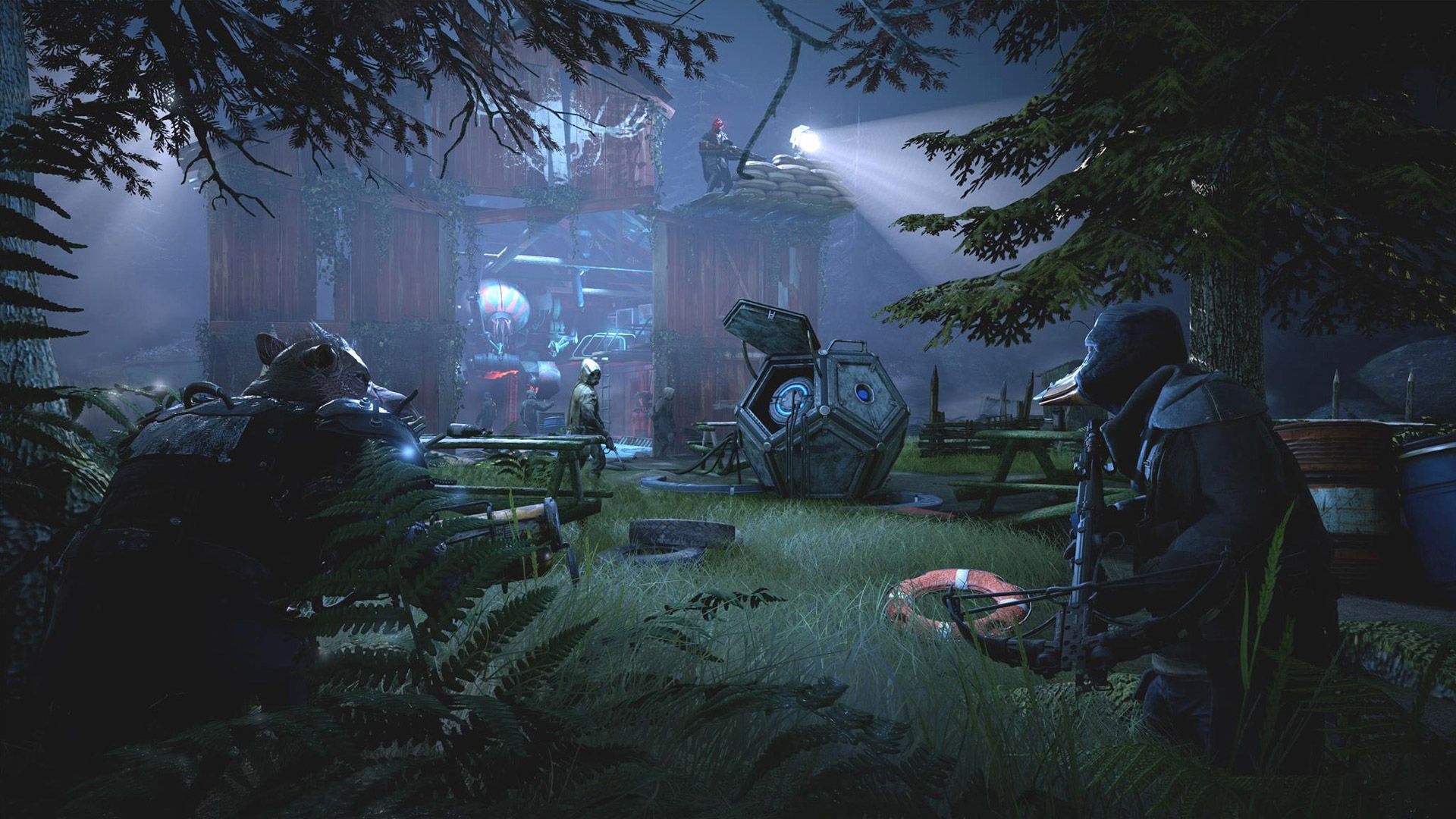 That was the scenario right before I stumbled through the door to Funcom's meeting room, no hope of making a quiet entrance. That's because this was the quietest room I had ever found at E3. And that was the perfect setting for Mutant Year Zero: Road to Eden. Funcom's new strategy-RPG is a challenging and tricky game, but it's one that is all about thinking through your decisions and taking your time, and you don't want a loud, disruptive conference hall to spoil that vibe.
Mutant Year Zero has a pen-and-paper RPG setting. First published in 1984, the game takes place decades after a cataclysmic event has wiped out most of civilization. A decimated human population remains, along with robots, and mutants (some of whom are anthropomorphic animals). In the wide world of pen-and-paper RPGs, this is an interesting one, and it seems like a cool setting for Funcom and developer The Bearded Ladies Consulting to use for their game.
It was explained to me that in the actual game, players would have a hub where they would level up, recruit a team, and then head out on missions. One of these missions was the one I played. From what I could intuit, it doesn't sound like an RPG with an open world to explore, but rather a core place for the RPG elements and missions that you would be dropped into. The developers kept making comparisons to modern XCOM if that helps you wrap your head around what the game is going for.
I began the demo silently working my way through the mission area. It was a quiet, snow-covered forest at night. At the behest of the developer watching me play, I turned off the flashlight of my character so I was harder to spot, and then thoroughly explored the area. Unlike XCOM, you don't explore in a turn-based system. In this first section, I wandered around in real time, investigating every nook and cranny. You also don't use point-and-click controls when exploring. It was a little tricky to get my bearings while using the WASD to guide the main character which, in turn, guides the party.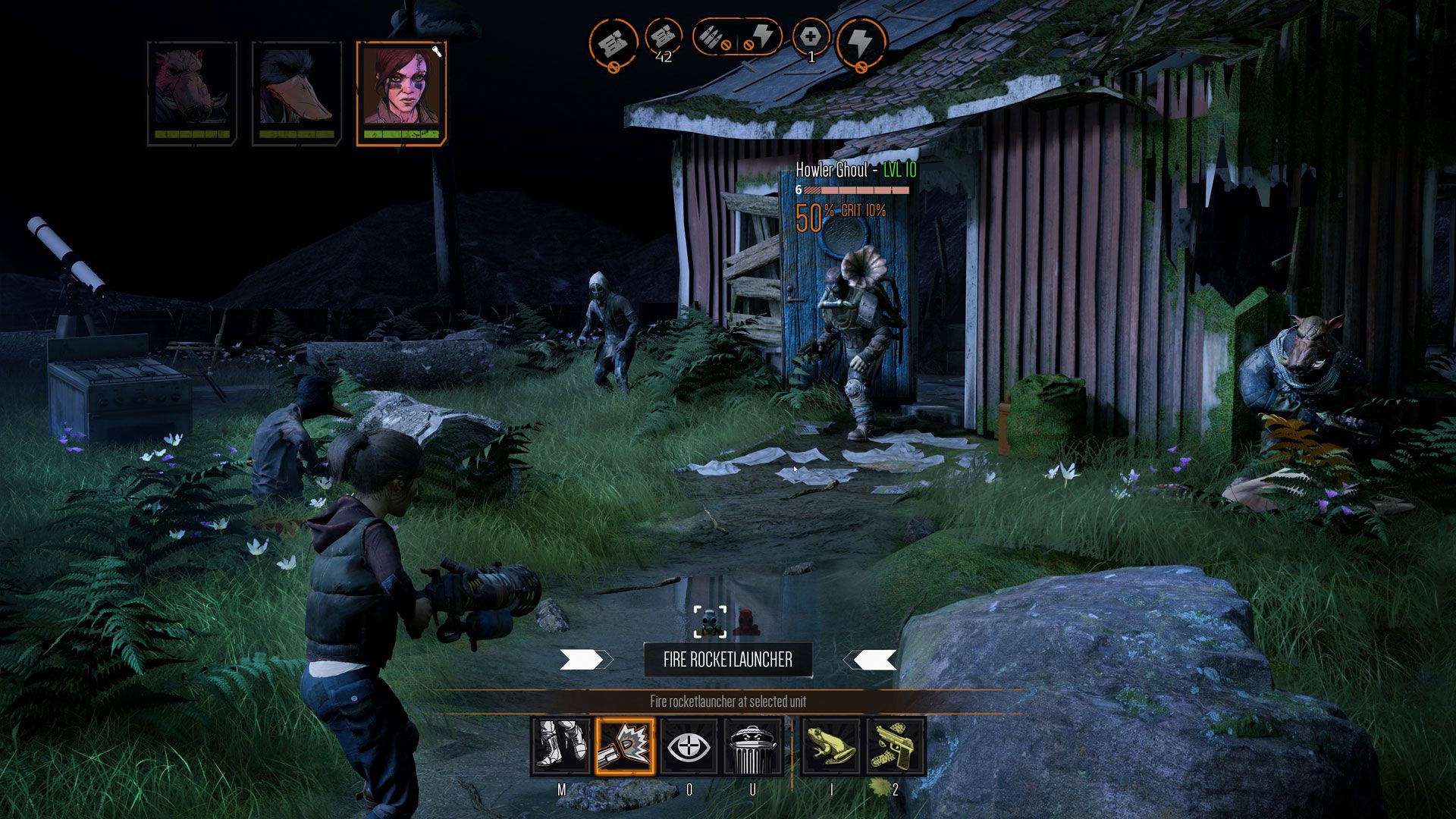 Besides my human character, I had two companions - Bormin and Dux. Bormin is a humanoid boar and Dux is, well, a duck. They joked around with the hero. The dialogue was brief, but it felt well-written. There was rapport between the characters, a relationship that one could feel in the light banter.
The developers want you thinking about strategies long before you actually get into combat. One of the ways you can do this is by breaking up the party, but I didn't need to do while I was just exploring. I continued to search the forest and found some medpacks and scrap, which could be traded for supplies. After I felt I had done enough, I opened a door in a chain link fence which led to the Temple of Bones; I was informed by a companion that the name came from the fact that no one survives.
I'm hearing a lot of warnings from the developer about the care I'll need to take before rushing into a fight, but I'm feeling confident. I've played XCOM, I've played Divinity: Original Sin, I wasn't afraid of some strategy-RPG - but I probably should have been. I directed my team to take cover behind a series of cement dividers and cars, but quickly we were overrun. Bormin had a powerful shotgun that I used to take out a couple of enemies, but once reinforcements arrived, I was in trouble. I tried to move one of my characters to a better vantage point, but once enemies started chucking grenades at me and coating my team in a sea of fire, I was hosed. I tried healing up, but there wasn't enough time. It wasn't long before everyone was dead.
I quickly reloaded, found the medpacks I knew were in the starting area and headed back out to try the fight again. The second time, I explored a bit more. I took my time and got my team into position, setting up an ambush that quickly took out one guard. After wiping one group of enemies I continued to circle around the area and attempted to set up a second ambush. This time, it didn't go so well. Soon my team was spotted and left in a tricky position, sandwiched between enemy attacks.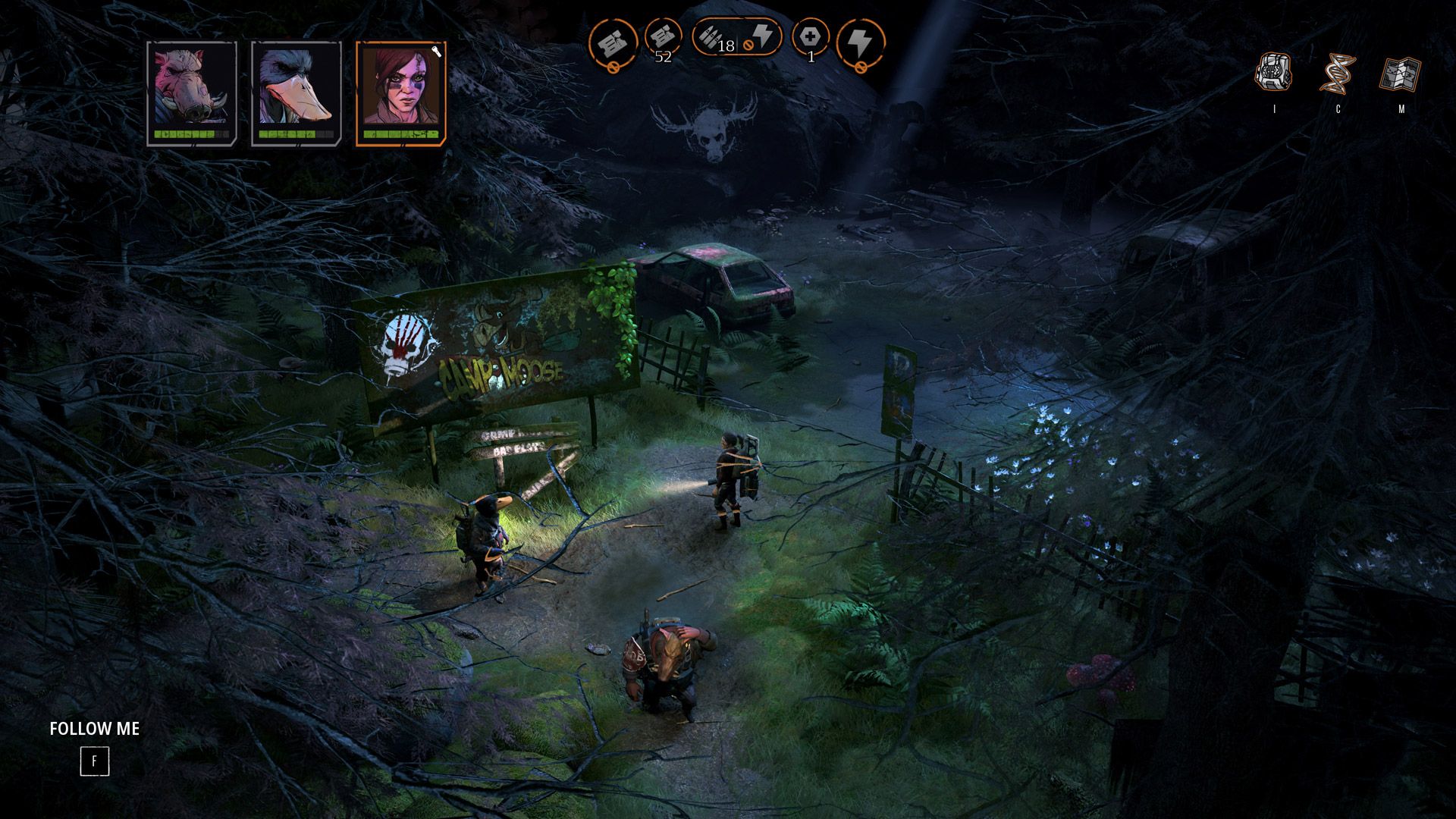 Mutant Year Zero: Road to Eden is a brutally difficult game. Divinity: Original Sin 2 fans are should check this thing out as the unforgiving fantasy RPG kept popping into my mind as tried to remember the abilities my characters had and use them appropriately. Granted, there aren't quite as many ability options as in Larian Studio's well-designed title. Funcom is largely correct, the game plays a lot like XCOM in terms of its combat, but it's much more challenging. This is going to be a tough one for players to get through.
That adds a whole other layer to consider about Mutant Year Zero: Road to Eden. In some ways, you have to think of it as a stealth game. Yes, you're going to want to set up the battles in your favor, but to do that you'll have to learn the patrol routes and pay attention to the field of vision that guards have.
This was an interesting discovery at E3 2018. Mutant Year Zero is likely going to turn away many people who aren't quite ready for its challenge, but I can already hear plenty of others praising its complex combat and delightfully tricky difficulty. If that sounds like it's up your alley, make sure to keep an eye on this one.
Mutant Year Zero: Road to Eden is set to be released in 2018 on PC, PlayStation 4, and Xbox One.
Comments
blog comments powered by Disqus