Battlefield V Preview - E3 2018
We play some Grand Operations in the latest entry of the shooter franchise
Although many multiplayer shooter franchises have gone towards a modern setting over the last decade, the swing back to historical battles has been the primary focus over the past few years. This includes the Battlefield series, which began in World War 2 before eventually venturing into a modern conflict for 3 and 4, and then swinging back to World War 1 with the most recent entry, Battlefield 1. This trend seems to still be in force, as the newly announced Battlefield V will take players to World War 2 again, though under a guise of a different "interpretation" of the global conflict. While we will have to wait to find out exactly what that means, we did have a chance to learn more about the Battlefield V multiplayer and play through a round of a new mode, at EA Play 2018.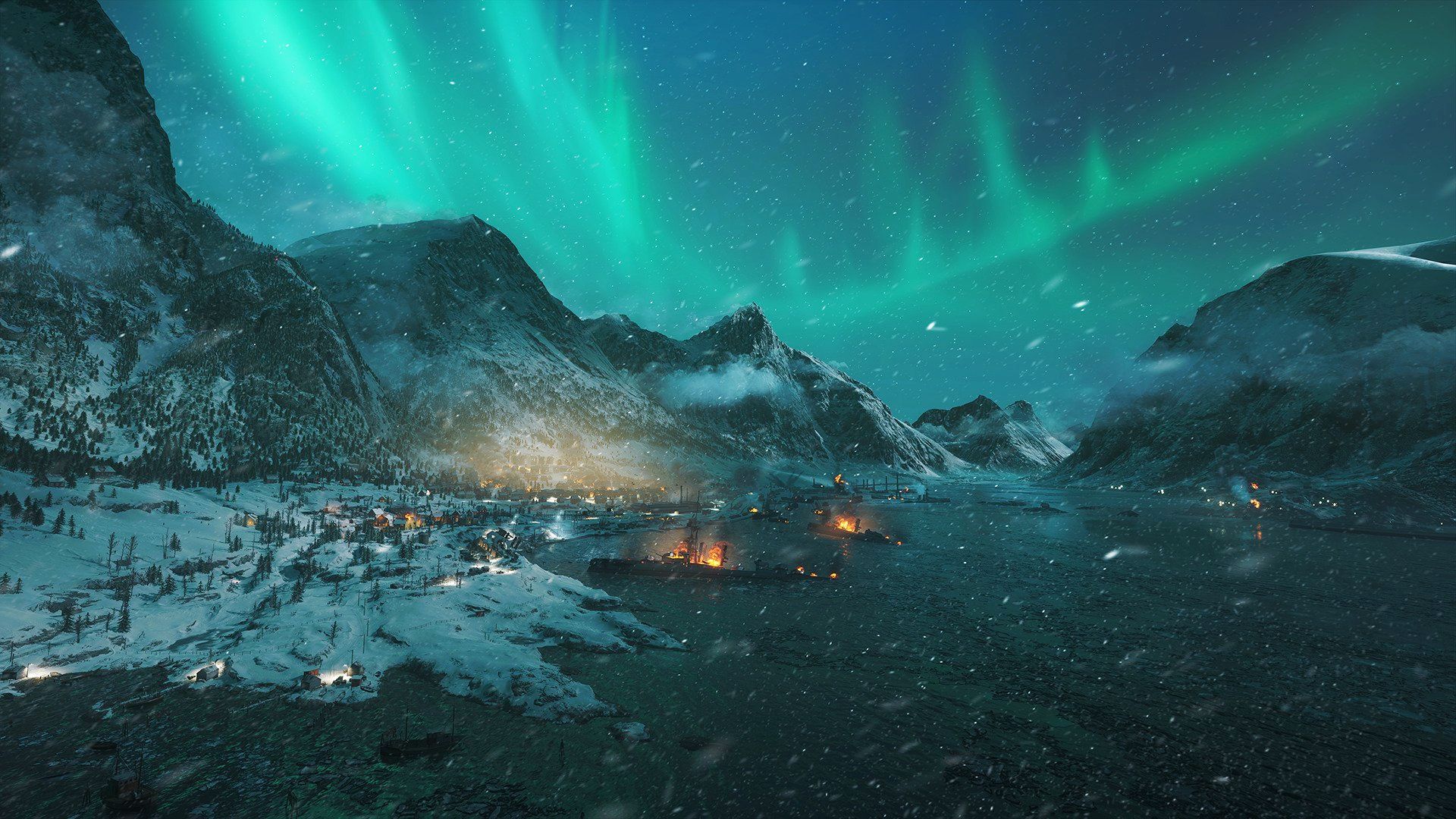 The game mode being showcased was Grand Operations; an evolution of the Operations mode from Battlefield 1. This 64-player mode spans multiple maps, objective types, and modes, all connected together in a series of three in-game days. During our time with the demo, we played through two days of the Grand Operation taking place in Norway, against a backdrop of a frozen lake and mountainous terrain. That in itself was a nice change of scenery after the settings in Battlefield 1 (DLC excluded).
The mode for the first "day" of this Grand Operation was called Airborne, and it's exclusive to Operations. As attackers, the Allied team had to force their way through a town, grab some explosive materials, and blow up key artillery cannons. The defending German team had to prevent this from happening and drain the attackers of all their lives or let the time run out. The unique element is that the attacking players get to eject from transport airplanes, and you can choose where to drop. This isn't a Battle Royale though – playing as the defenders, it was easy to see and shoot down the attackers while they were still parachuting in, as they seemed to have little control while in the air or landing; it was just a straight descent. We didn't get a chance to try out this perspective as we played through the demo on the defending team, but to us it didn't look overly impressive.
Instead, as defenders we focused on protecting the cannons, and also using the new ability to deploy fortifications. Everyone can build sand bags, MG emplacements, tank stoppers, barbed wire, and more. These emplacements seem to be useful and are quite possibly key to turning the match around, however in our demo both teams were far too disorganized to make the construction efforts worthwhile. The support class is best at building the fortifications, and it also comes equipped with a wildly firing submachine gun, and ammo pouches to reinforce the team. The weapon handling on the gun felt a bit too inaccurate, so we switched to assault as the attackers were pushing up to the first cannon.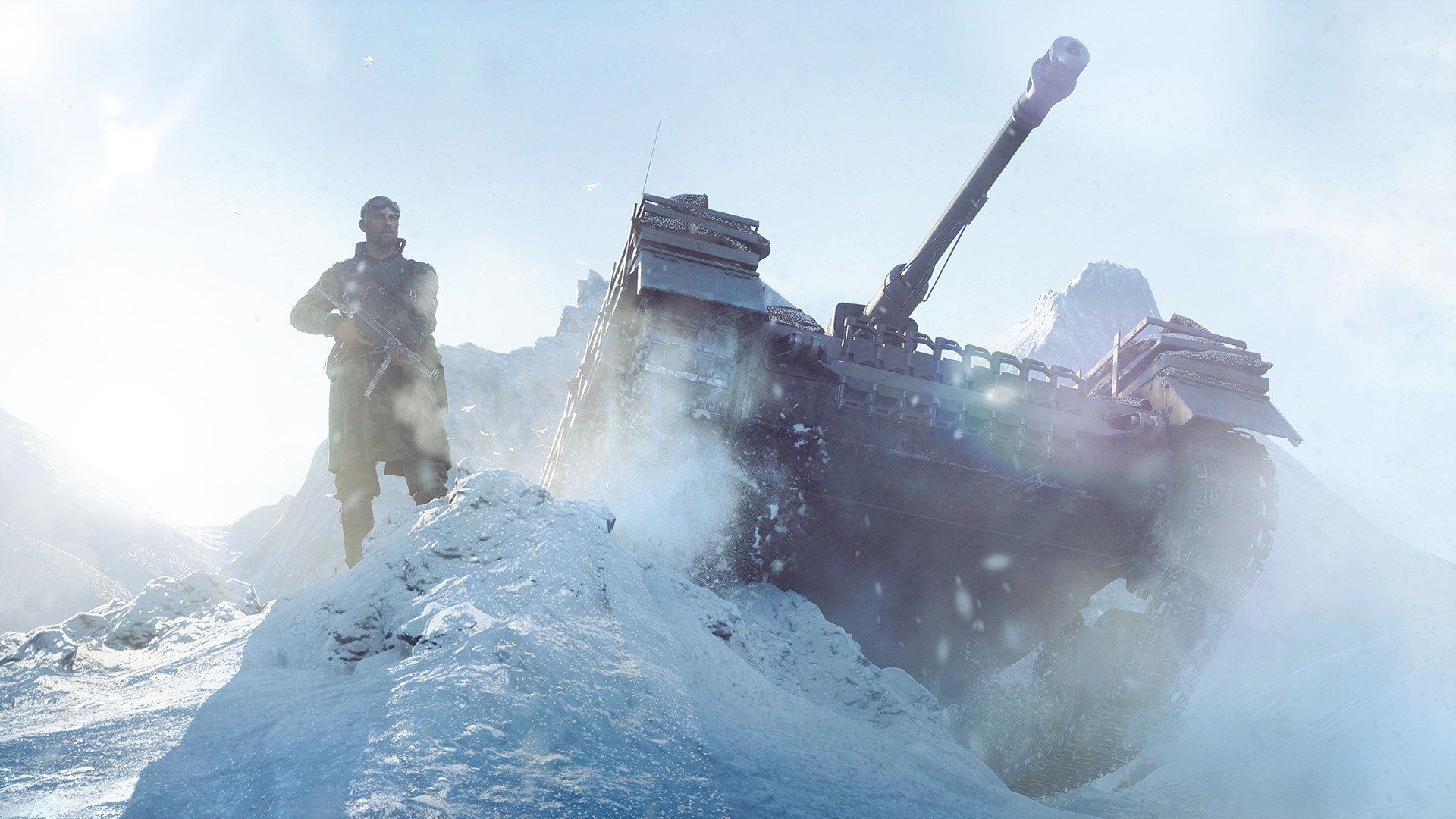 Each class will have a number of archetypes, but for our demo we just had one standard loadout for each. The assault class' rifle packed more of a punch and felt more well-rounded. Assault players are obviously meant to engage on the front lines, and keep the enemy at bay. There was also the recon class, who are of course focused on long distance engagements. Taking out the incoming forces and using flares to help spot enemies was similar to Battlefield 1. Last but not least, the medic class is still as key as ever, providing healing assistance, and was able to take on enemies at close/medium range. The weapons for each class still had a lot of kick to them, and the loud clank sounds of guns from that era was obviously being pushed to the forefront of the audio design.
Class functions are one of the changes that Battlefield V will make to its current formula. You'll be fairly limited in the amount of ammo that can be carried, so players need to rely on the support class for resupply, or visit static stations to get more bullets. During our playtime, this never seemed to be an issue. On the other hand, the new heath system means that you no longer recover health automatically, and need to seek a medic or a resupply station. To counter that, all classes can now revive, though of course medics do it the fastest and restore you to full health. When you've taken fatal damage, there's a new downed state, letting you look around and call for help for a short time.
We kept the attackers at bay for the day, and the battle was a successful defense, though we did lose one cannon. Then it was time for "day 2", which was a Breakthrough mode. On the similar looking frozen hellscape, we now had to defend the attacking team from taking over two control points in sequence, along a railroad line. The attackers were now spawning regularly, and they also had some additional "survivors" (ie reinforcement tickets) from day 1 because they did complete one objective. This is an example of how the multiple maps in Grand Operations will tie together. Both of the maps we played felt medium-sized, something you'd find in Rush rather than Conquest.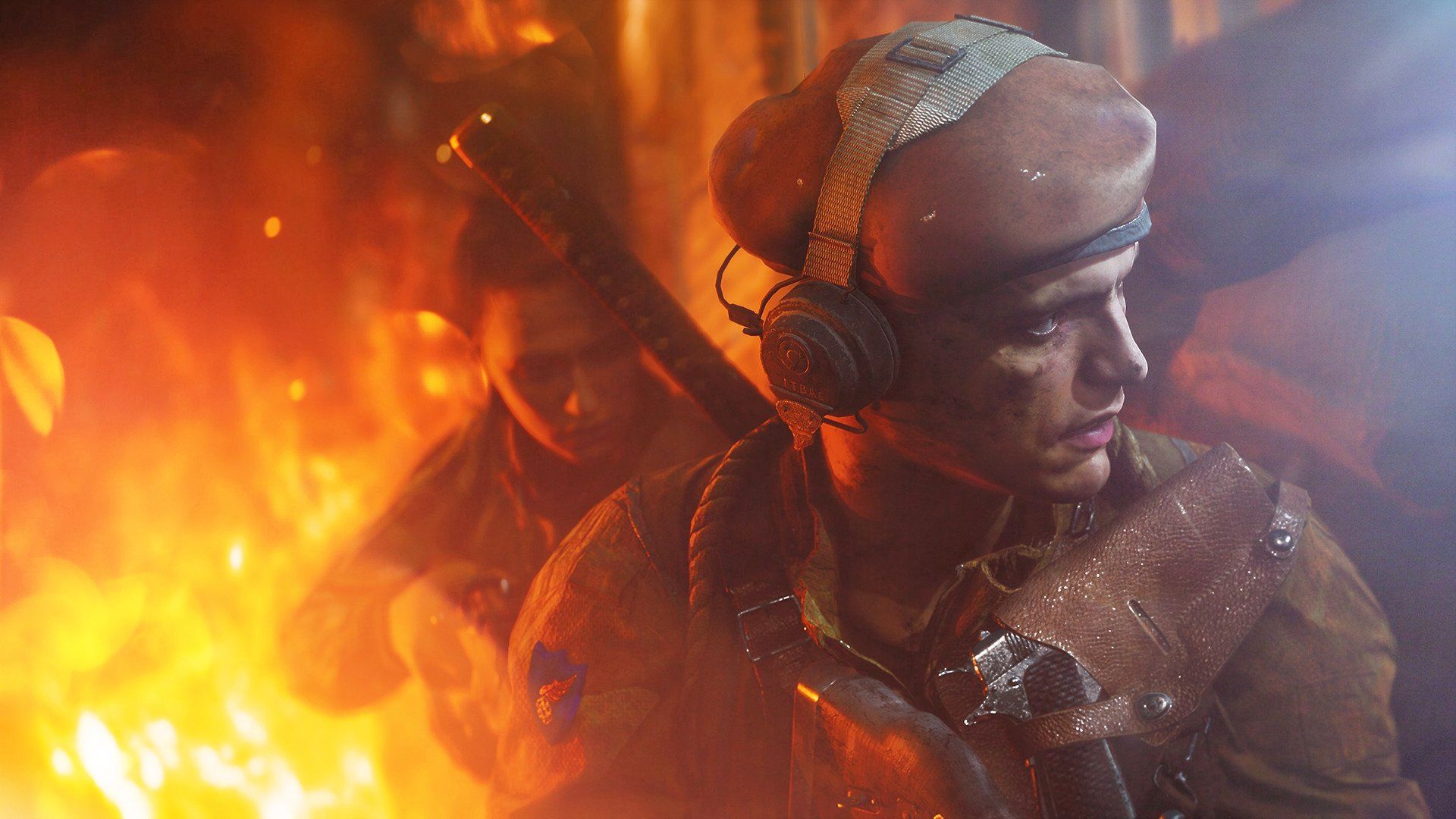 The action felt pretty visceral, as both teams were trying to stick together and with their squads. Playing as a team is still important, as you can spawn on your squad mates, and also earn points towards Squad Reinforcements, such as supply drops. Trying to help your team by using the spotting mechanic has been changed, and rather than pointing out the enemy by spamming the spot button, you now simply place a marker to help indicate enemy locations. This gets awkward as you can place the marker right in front of you, like at a wall if a corner of it happened to be on your view. There's also a better vaulting system that helps you get in and out of buildings quickly through windows, which works well and should be useful as they collapse from explosives and tanks driving through. We didn't get to see much of the promised heightened level of destruction, as it depends heavily on how the teams use the map and vehicles.
Having once again held off the attackers on the second day, our defending team was victorious. From what we've played in these two days of Grand Operations, Battlefield V will definitely bring some notable changes to the gameplay design that it has established for the past few iterations. The updates to health and revive mechanics, supplies, reinforcement structures and gameplay modes are sure to offer a fresh experience for the veterans of the franchise.
Battlefield V is set to launch this October on PC, Xbox One, and PS4.
Comments
blog comments powered by Disqus