Kingdom Come: Deliverance Preview - E3 2017
We get a first look at the upcoming medieval RPG
The open world western RPG formula is one that may be on the cusp of growing a bit stale, on account of the heavy amount of titles populating this realm of late. There has been a number of games that seem to be trying to out "Game of Thrones" each other with elaborate magic systems and fantastical, epic environments. But what about a game that completely wipes out the fantasy and stands on the strength and epic nature of authentic medieval history alone?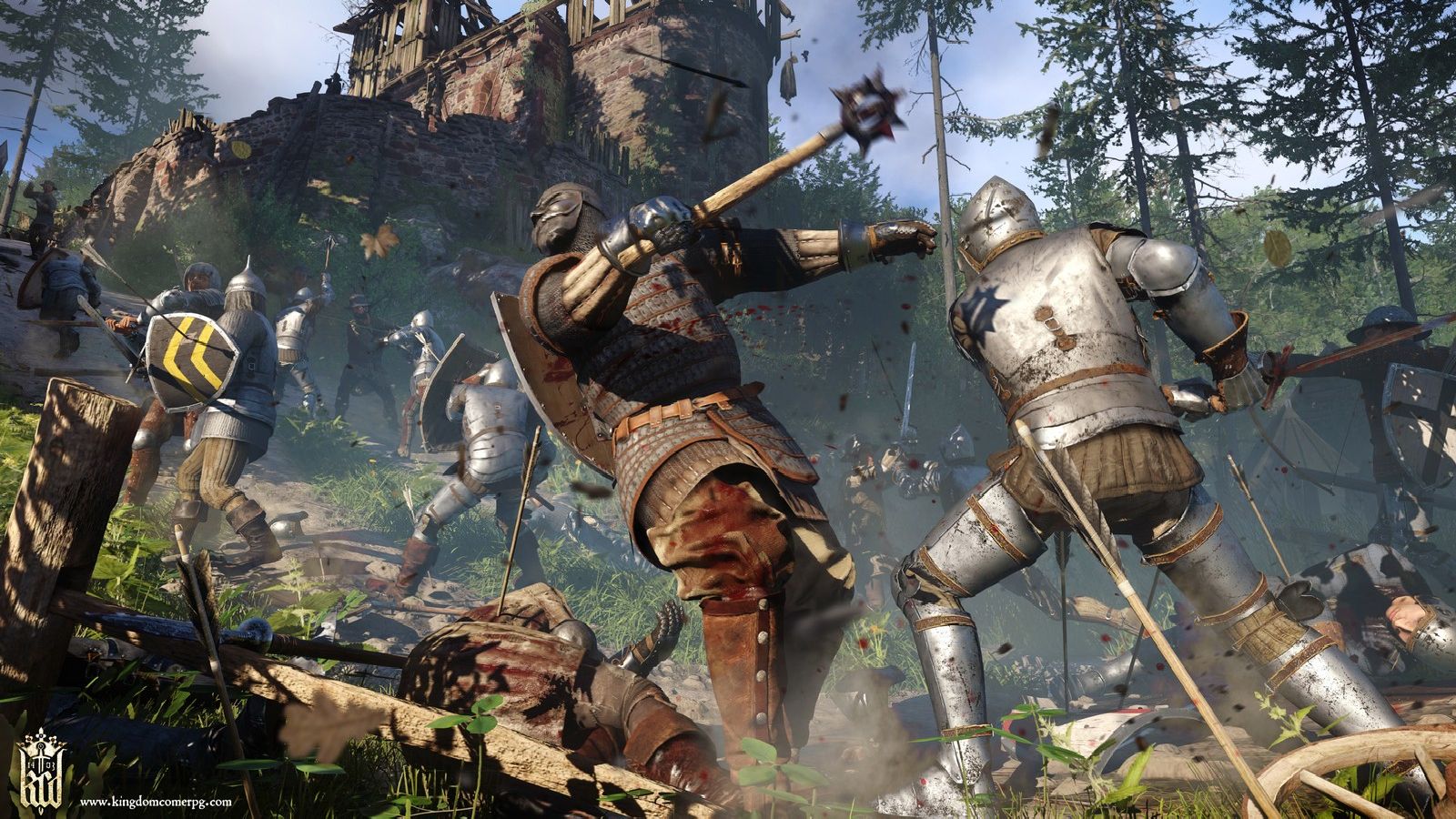 Warhorse Studios has set out to do just that with its new RPG, Kingdom Come: Deliverance. The extremely short version of the game's summary might be "Skyrim without the magic and dragons," but the subtle carvings of complexities within seem to stretch well beyond this simplified description. The game takes place in Medieval Bohemia (modern day Czech Republic). You aren't a flame-wielding superhero in Middle-earth here, or even an important figure in some crazy alternate history timeline. You're just an average shmo and blacksmith's son, trying to survive the gritty everyday life of medieval Eastern Europe - and avenge the death of your family at the hand of a foreign king. The game takes place during the conflict between Bohemia and Hungary in the era of the Holy Roman Empire, 1403. History buffs such as myself are sure to take notice at the historical influence, but that's not to say fantasy RPG traditionalists wouldn't find plenty to enjoy as well. After all, the truth is often stranger (and often more entertaining) than fiction, is it not?
It was clear during the E3 2017 presentation I attended that the developers have poured a lot of effort into the gameplay. But perhaps more notably, they've conveyed a passion for history, and a desire to provide a rich, authentic scene by gathering countless details about late medieval Europe through intricate means. We're not just talking looking at Google pics and glossing over old history books here - historians have actually been called upon to assist in creating an accurate backstory involving a German-backed Hungarian rule over Bohemia. Medieval engineers have been consulted to provide blueprints and rundowns for the modelers and artists to design castles, homes, and other structures of the time period more accurately. Works of art from the era have been studied and emulated for the art style of the game's map system. Real historical figures have been included; and wardrobes, dialects, mannerisms, and daily routines of NPCs are all meant to reflect society at the time as well. Essentially, this seems to be shaping up to be a "medieval adventure simulation" more so than a straight RPG.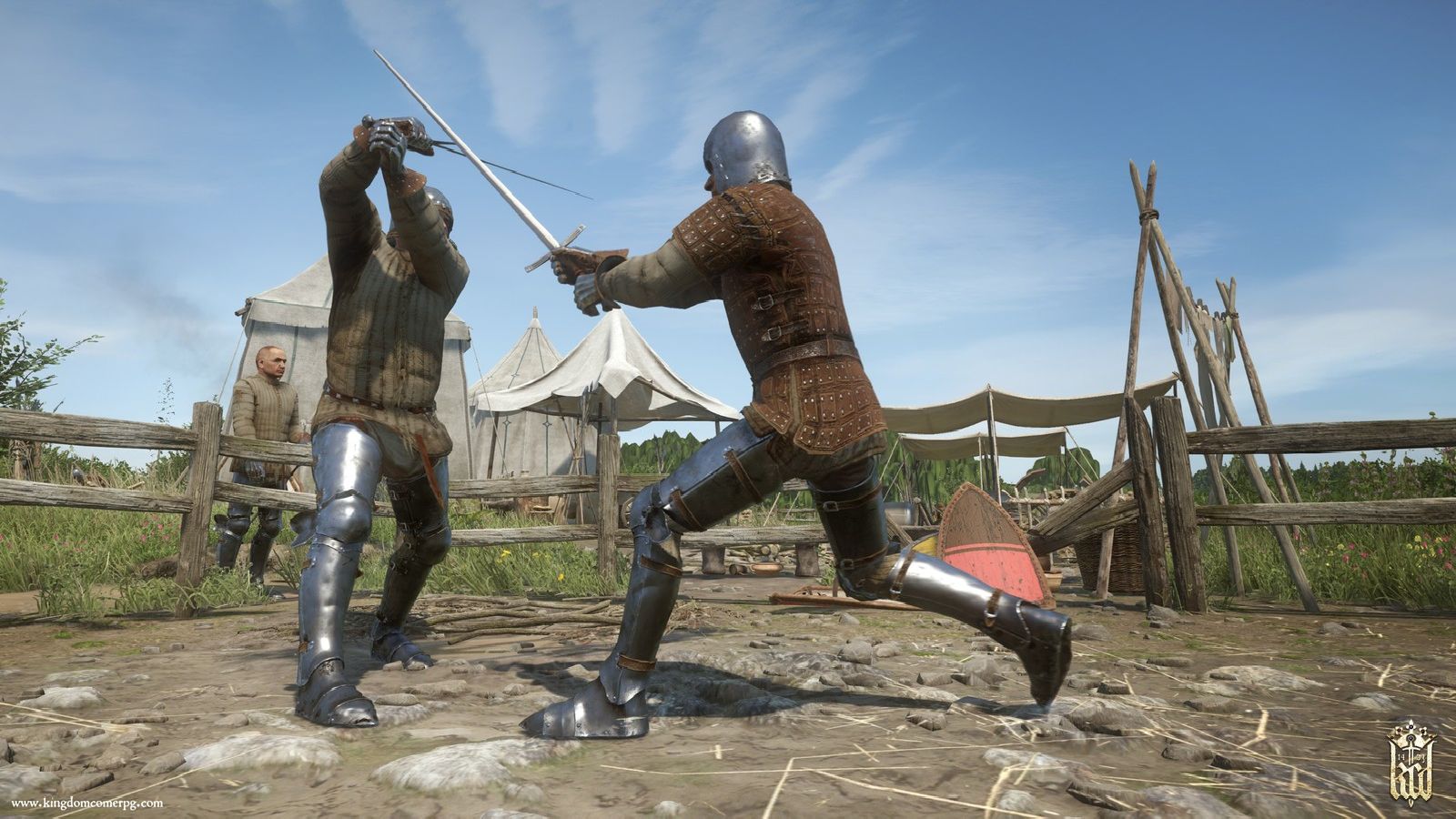 There were a number of impressive fine-tuned details shown in the presentation and my demo to compliment this realistic setting. These include everything from armor and weapons that wear out over time, to a changing obstructed first person view depending on which helmet you're wearing, realistic inebriation, and items like food becoming spoiled if held onto for too long. Basically, you'll feel the burdens, consequences, and side effects of various actions - just like real life. The sharp graphical quality and super-crisp textures further help to paint the scenery with realism. Although my demo was of the PS4 version, it looked comparable to PC quality.
Combat is similarly punishing and complex, involving some planning ahead and coming properly equipped. I discovered this the hard way when jumping into the game's Skirmish mode, which throws you right into a light battle scenario.
I found myself in the woods; a large sword in hand, as I clanked my way up a hill to a line of shouting armor-clad enemies. Swinging around the flank to hone in on the archer, I landed merely a few hits before swiftly being taken out by his comrades - this despite getting a jump on him. There was a definite feeling of "weight" in my brief stints of battle and a tactile feel of both being struck and landing hits. Aesthetic touches like blood spurts and sparks from the clashing of weapons add to this gritty brand of realistic close-range combat.
When fighting, you can keep things up close and personal, fire arrows from a distance, counter enemy attacks, and hack away at specific areas of the body. You'll also need to keep an eye on your stamina bar, which cannot pass your health bar. Your hero's skills will improve depending on what type of actions and behaviors you take throughout the game. This gets going right off the bat, as I was given a number of creative response choices to help mold my character and gain various skill points. There are no set classes, but rather, general areas of specialization that your character will lean towards depending on your play style and actions. You can of course, pick from a variety of weapons, each with their own behaviors, and strap yourself in with layers of clothing and armor.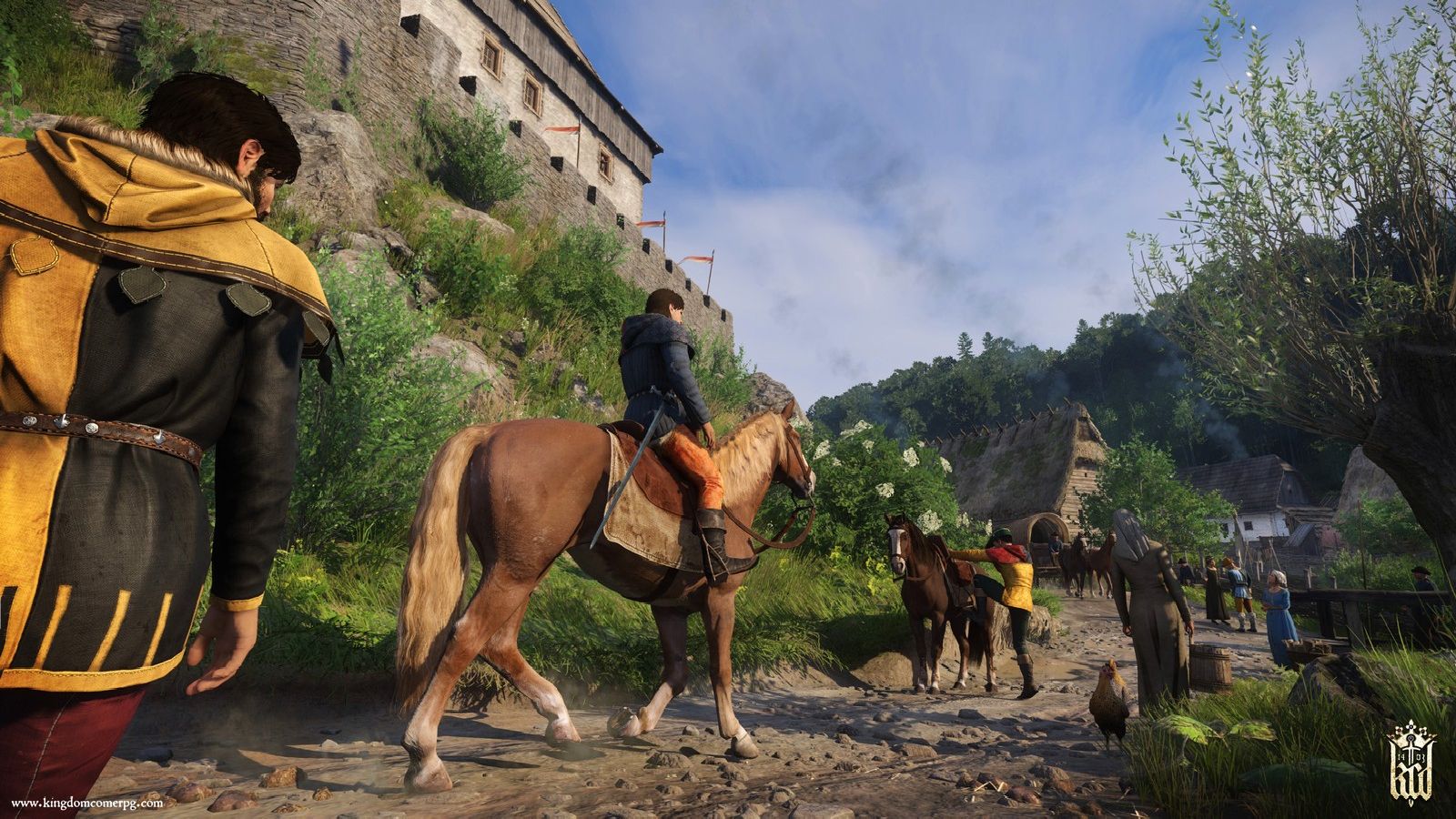 At the same time, "you don't always have to be Spartacus," we were told during the presentation. There are a number of ways to get around the act of fighting if you choose. There are also several ways to complete many of the quests scattered about Bohemia. The opening quest in my demo was to gather some debt money for my drunkard father; and of course, to grab him a cold beer on my way back. It was explained that there are a number of ways to get this done, by using thieving, persuading, brute force, or even gambling to make the money by playing a popular dice game at the time, Farkle.
Me? I decided to set the errands aside in favor of meeting up with a group of my friends. Upon doing so, we shared our displeasure of the Hungarian king Wenceslas and plotted to wreak some havoc. This naturally led us to throwing manure at the home of one of his backers after getting a clearing by talking his wife away from the property. Because, why not?
Kingdom Come: Deliverance certainly has potential to leave its mark on the RPG scene. It seems to stand largely on the strength of the solid historical foundation to provide an engaging narrative. Yet it also appears to be reinforced with some deep gameplay, colorful characters, and intense, grueling combat, assuming you're willing to take your lumps. You can get a chance to leave your own mark in medieval Bohemia when the game releases in February 2018 for PC, PS4, and Xbox One.
Comments
blog comments powered by Disqus