Ace Combat 7 Preview - E3 2017
Taking to the skies with the latest entry in the long running aerial combat series
There has been a notable shortage recently of high quality, big budget flight simulators. And I don't mean just the general mechanic of gliding across the horizon, but rather a realistic and modern combat pilot experience as the core of the game. Not since Ubisoft's HAWX 2 and Ace Combat: Assault Horizon (quite a few years ago) has there been a high profile release that allowed fans of this particular subgenre to take to the skies. But, a long running series that has been dormant for a while aims to fill that gap. Ace Combat 7: Skies Unknown is an upcoming release from Project ACES team at Bandai Namco, hoping to reignite the passion for aerial combat. At E3 2017, I had a chance to go hands-on with a demo of the game.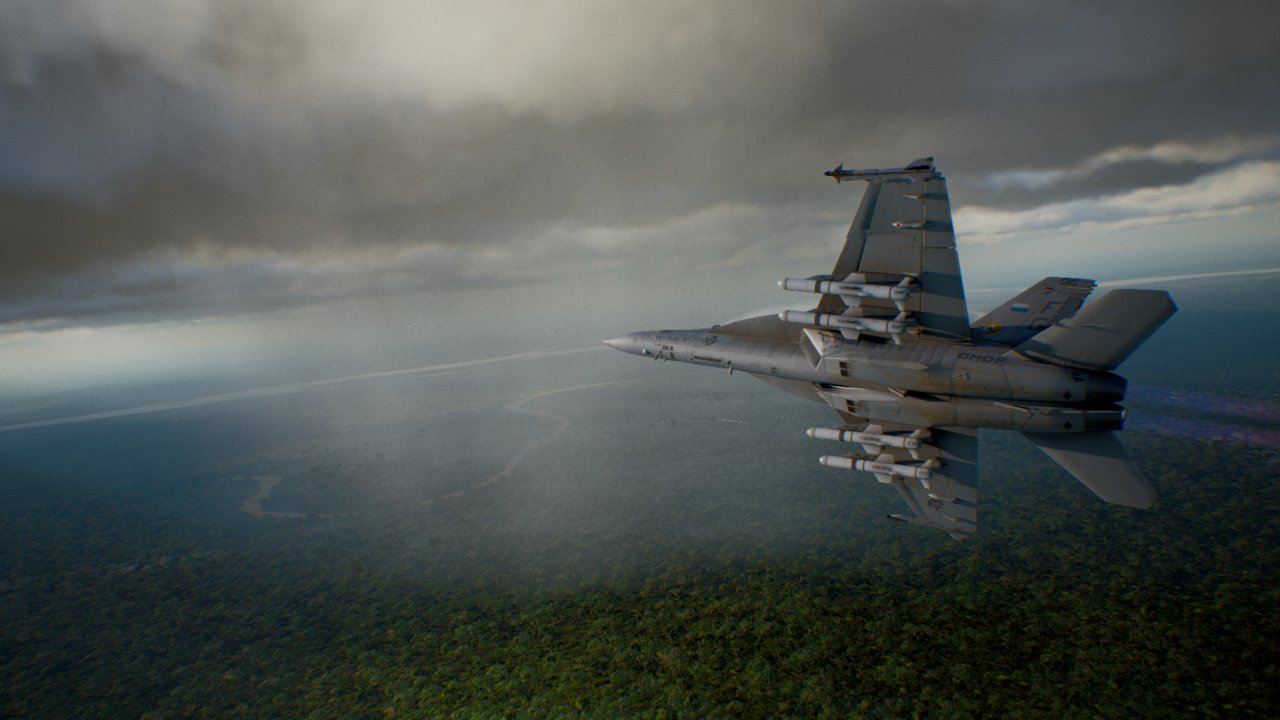 The demo that I got to play consisted of an early mission named Two Pronged Strategy. From the menus, it looked as though each mission will also have a score attached, so leaderboards are likely in the final release. Before setting out, I got a choice of piloting either the F/A-18F or the F-140 aircrafts. Both had a few stat differences, such as mobility, speed, and combat effectiveness against air and ground targets. Settling on the F-140, I began the mission on the aircraft carrier. Following the takeoff and reaching high enough altitude, the game finally gave me full control of the stick. It was rather freeing; I couldn't help but do a few barrel rolls right from the start, even as my squadron of AI teammates were briefing me on critical mission details. The goal was to intercept and take down some bandits in the area that clearly entered the wrong airspace.
Before the engagement began though, it was difficult not to admire the visual quality of the game. Despite being an E3 demo, which are rarely running at full graphical fidelity, Ace Combat 7 showed off some rather impressive visuals – beautiful cloud formations, great lighting, a detailed airplane model, and the blue sky itself. The ground below looked rather nice, too, with dense greenery, cut apart by realistic looking lakes and rivers. As I soared and made sharp turns, cutting through the wind created satisfying effects on the wings, and the flaps adjusted appropriately with each pivot.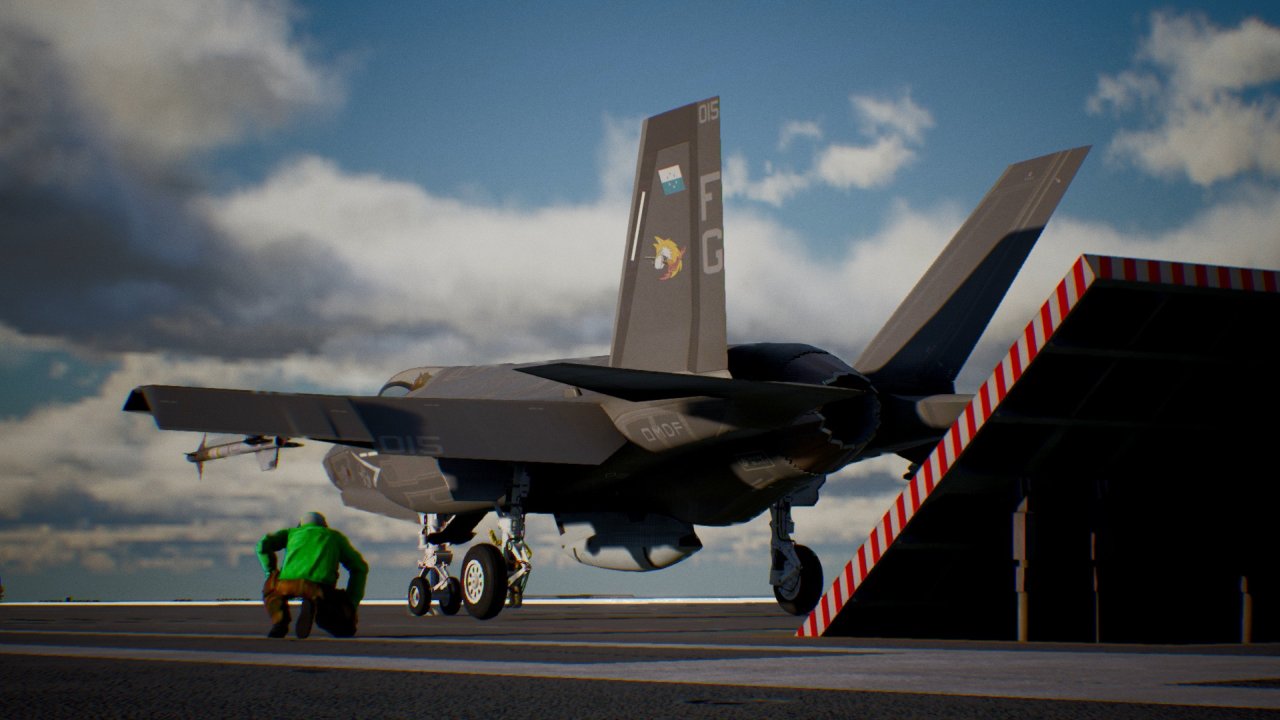 But my peaceful cruise was interrupted as we've finally come into contact with the bandits. It was time to pull out some firepower, which consisted of a manual machine gun, and target-guided rockets. Manoeuvring around the combat area was easy and not too different from the likes of the aerial battles in games such as HAWX or even Star Wars Battlefront from 2015. Ace Combat 7 has realistic aspirations, but it is certainly not trying to be a hardcore simulator – the controls were very straightforward. Locking on and taking out enemy fighters was satisfying, and made only more so by the striking smoke trails left behind by your rockets. Using the machine gun was a more manual process that required getting behind your target and aiming with care.
After all targets were eliminated, there was yet another surprise. A big enemy bomber appeared, and with it even more foes. Things got fairly hectic quickly, so some advanced moves and deployment of flares was required for me to stay up in the sky. You can rotate the camera somewhat independently in third person view; or use the cockpit view for the full immersion and having the critical display information where you need it. With most of the fighters dispatched, it was time to focus on the bomber before it reached its destination. The bomber had multiple points of weakness, at each engine, and it required a number of fly-bys to take them all out. At this point, the mission concluded.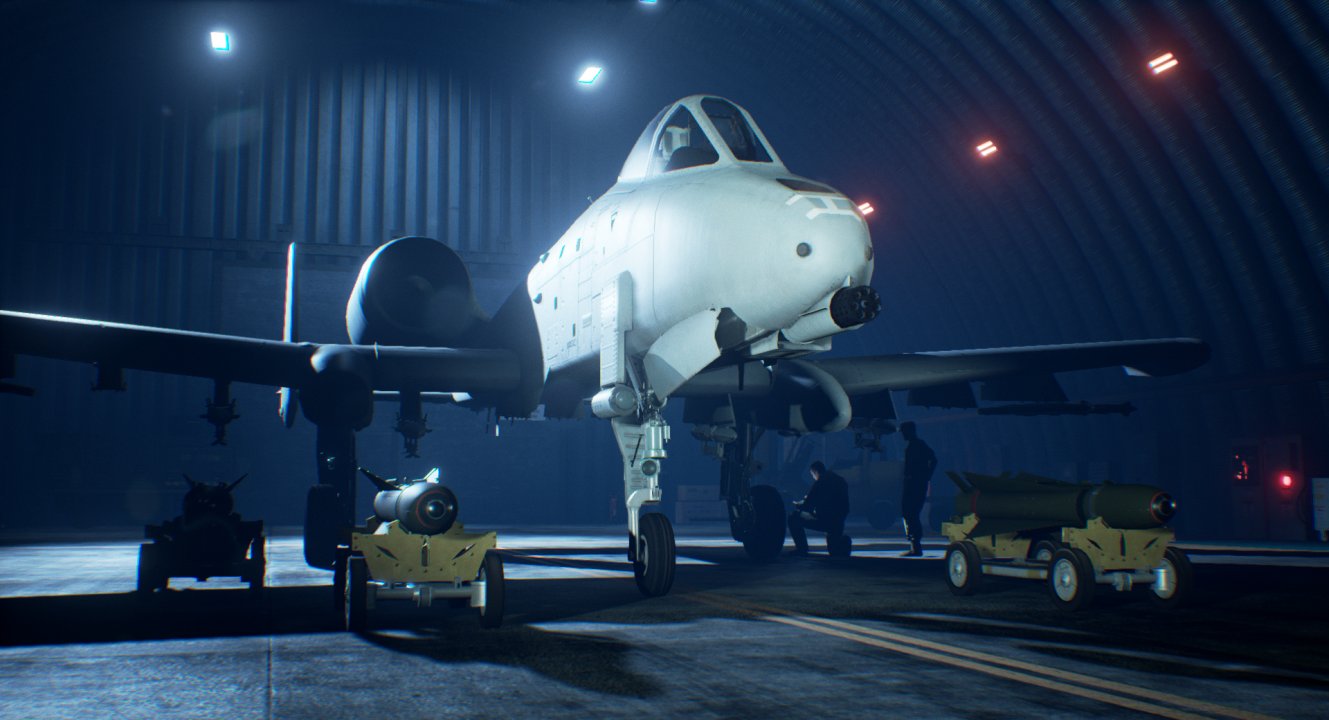 While the flight combat genre has never been particularly popular or crowded with new releases, it certainly still has a few fans, myself included. And based on what I've had a chance to play, Ace Combat 7 may very well satisfy those yearning to take off into some aerial military combat. The game was accessible, fun, and looking quite impressive visually thanks to both its art style and sheer technical elements. The game is expected to release in 2018 and will be available on PC, Xbox One, PS4, and PSVR.
Comments
blog comments powered by Disqus