New Game Network - One Year later
We take some to reflect on the events of 2009, and the path to the future
Today, we celebrate the One year anniversary of New Game Network, and to do so, we would like to reflect on our history and major events over the past 12 months. Like in a lot of stories, New Game Network started as a very basic idea that I didn't even take seriously at first. Myself (Alex, aka "SpectralShock") and Ben (aka "nutcrackr") have been chatting via xfire for quite a while since first meeting up on another gaming website. In my time, I've ran websites before – namely for my CSS team a few years back, and was still actively involved in helping various friends with the upkeep of their web spaces. One day in fall of 2008 I joked around that one day Ben and I should start a website, because we have been getting tired of many media outlets becoming ignorant towards the PC as a liable gaming platform. The idea didn't get very far, and was ultimately forgotten.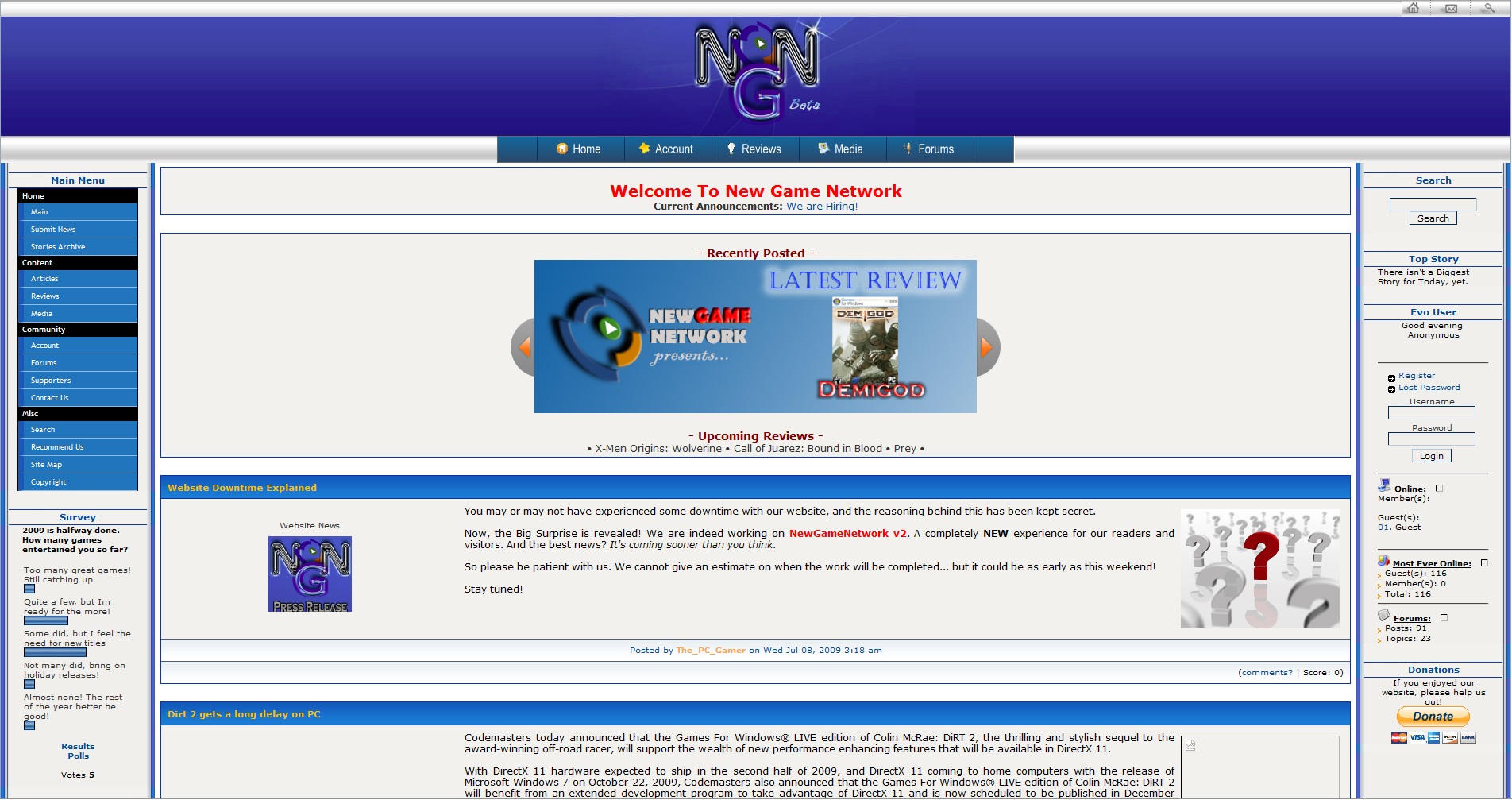 Our humble beginnings
However, on January 2nd 2009, Ben suddenly suggested that we take the website idea seriously and get the ball rolling. At first I was not sure if he was joking around or if I should already have my HTML editor open. Sure enough, he was very serious and we decided to create a PC Review website that would focus on the platform and provide the much-needed coverage to the community. I took the initiative with the startup of our hosting, domain name and actual website code, whereas Ben was concerned with our name, graphics and content. After a week of going over detailed plans for the website, deciding on our brand and focus, NewGameNetwork v1.0 went live on January 17th 2009. It was a very exciting day, as nobody could have predicted where the project will go from here, or how long it will last.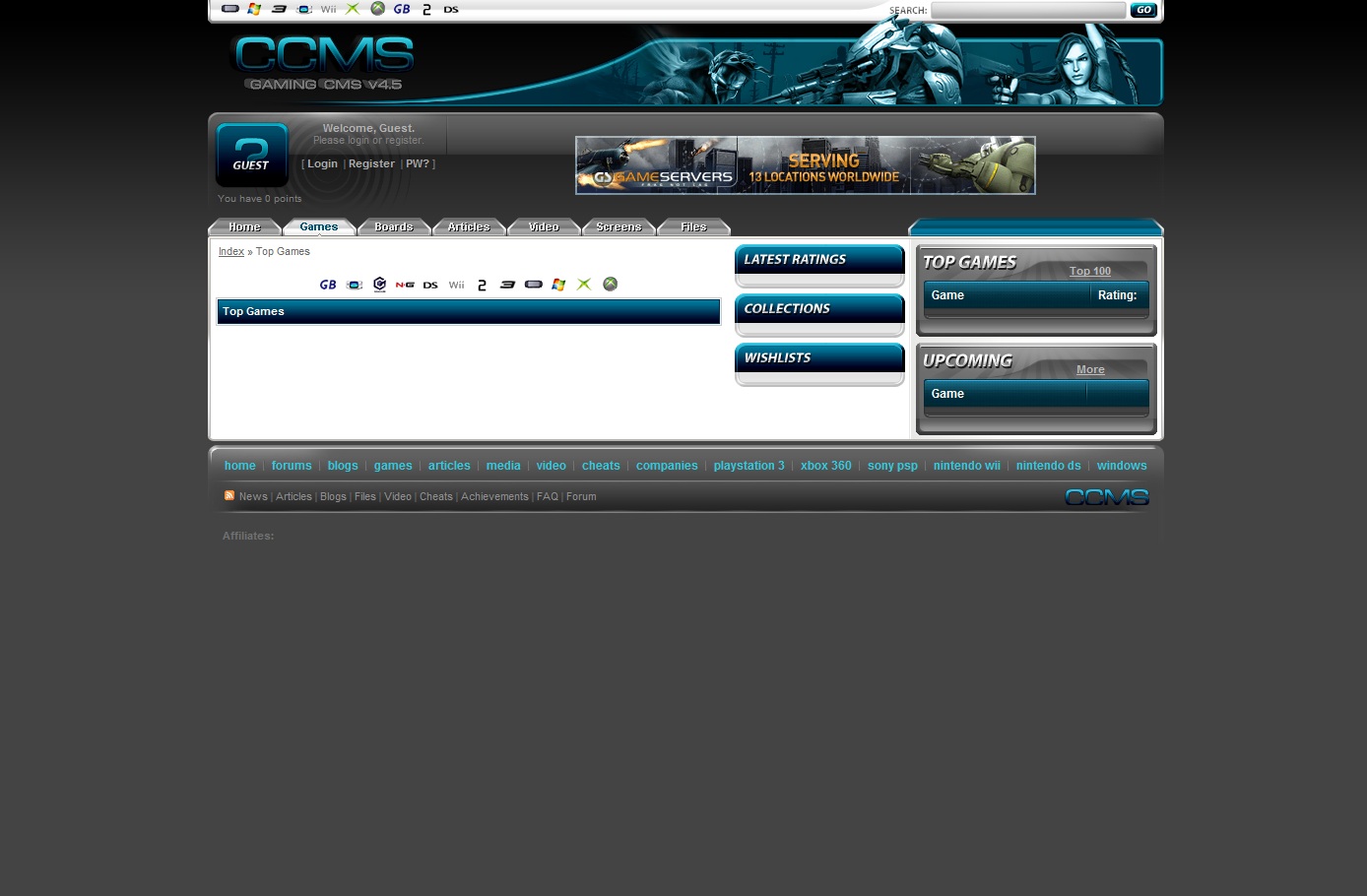 The new prototype
As the months went by, we worked hard to add new content to the website, began writing reviews and actively involving our brand in the gaming community. As we began getting noticeable traffic figures, we realized that our current website code would not hold up to the increased bandwidth demands, and to the amount of content we planned to produce and host. For the month of July and August we searched and found a new content management system that we wanted to use. Our new version, 2.0, went live on August 3rd. This is the very similar website that you see today. Since then, we have gone through tons of customizations and changes to the original system, with new content being added and bugs removed on daily basis. Ever since going to the new version, our roles have also shifted a bit. I am now quite a bit involved with the official press and media contacts whereas Ben is very busy with working our website code and making things better every day. We are still actively adding content and reviews, but we have also expanded to include the rest of the current generation of gaming consoles in our coverage. This decision was made to provide quality gaming coverage, regardless of platform, while maintaining a high quality of content for our PC coverage that many other outlets are still letting slip away.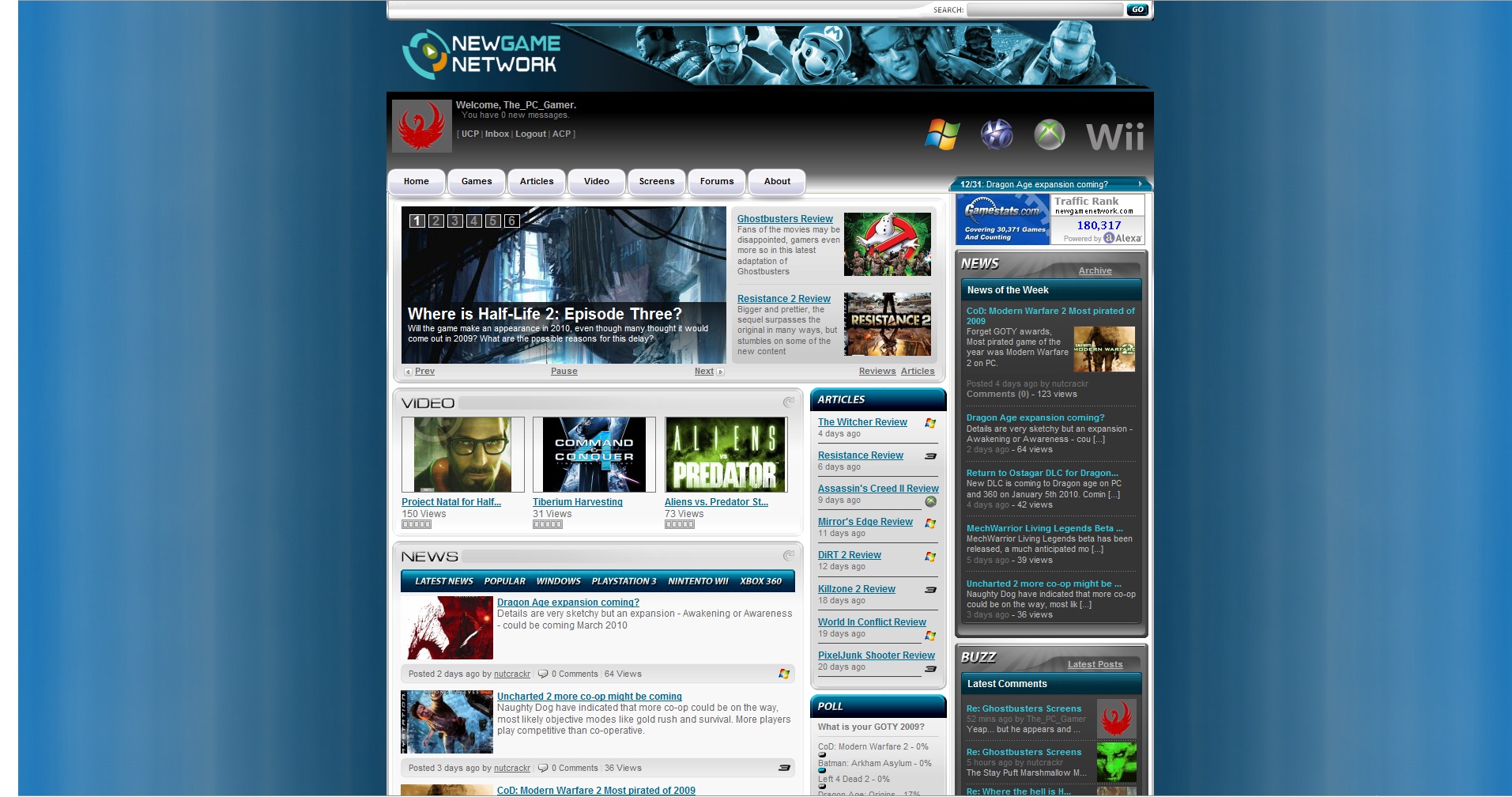 What will the future hold?
As 2009 was coming to a close, we have added a few new contributing writers who are looking forward to helping us provide content to the gaming community. With over 100 articles in our database and many new gaming and media connections, New Game Network closed the year as a likely candidate for one of the most improved websites that remains not-for-profit. In 2010, our visitors can look forward to more of the same quality content that we have been providing for the past year, as well as better website functionality, feature selection, bigger community and further recognition among industry professionals. We are looking to improve, and we hope you are there with us! Thanks to all our visitors and contributors for your attention during 2009, we hope to see you here a lot in 2010!
Comments
| | |
| --- | --- |
| #1 Jan 4, 2010 03:17:20 (Jan 4, 2010 03:17) | |




sirdesmond

Great article. It's really cool to see what the site looked like and how things went before I joined the group! Here to 2010!