NBA 2K17 Review
Solid but hard to recommend with its interfering microtransactions
There was a time when NBA2k was redefining the landscape of sports video games. Since MyCareer started introducing players to story-driven content and scripted cutscenes, it's been a highlight of the genre. However, the shortcomings of the franchise that have been niggling at me for the past few years are starting to become more pronounced the longer they go unaddressed by developer Visual Concepts. It's the difficult part of reviewing these annual franchises - at what point do we start holding a series accountable for treading water or neglecting its shortcomings? Personally, I have to look back at the previous entries and ask if I would, in all seriousness, suggest someone go back and purchase an older version of the game. And I can't necessarily do that with NBA 2k17 - so things can't be all that bad. At the same time, the microtransactions pushed by publisher 2K were easier to overlook years ago because NBA2k had was still making some of the most interesting developments in sports gaming – but now that they're running in place, it's getting harder to look past this.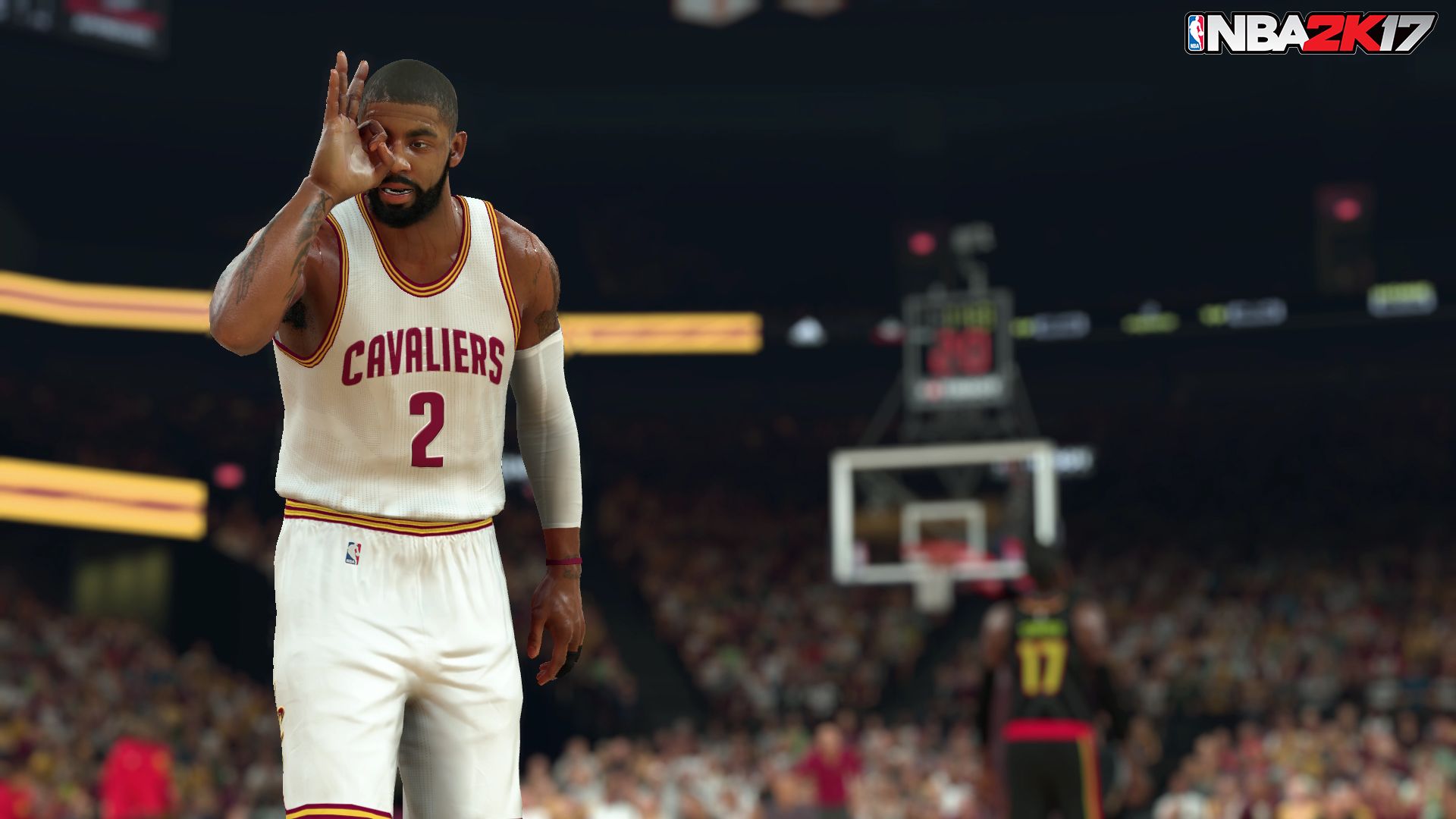 The biggest annoyance in NBA2k17 continues to be within MyCareer mode. Again, NBA2k makes the mistake of having a story about a rising star in the basketball world, while not actually giving you the ability to be a star on the court. It would be one thing if NBA2k wanted you to organically improve your player, but really they want you to buy more of their in-game currency.
Like last year's MyCareer, you still create a character, pick a college, and play a handful of games to determine your draft status before entering the NBA. The game quickly establishes some characters, like your mother and love interest, but the biggest addition to this year's MyCareer is your teammate, Justice Young, played by Michael B Jordan (Fantastic 4, Creed). With Young and an undrafted rookie, you start the process of becoming lifelong teammates - cutscenes fleshing out your chemistry off the court, while practice and games show the results. It's a better-written story this year and many of the issues from last year have been addressed, narrative-wise. Though the writing is better, the protagonist is more vanilla than ever. Previous games made it so that you could be a me-first bad boy. This new character is such a whimp; he's all-American hero, but even more loveable than you could imagine and it takes some of the edge off of the story.
NBA2k's MyCareer is like an RPG, and it seems appropriate to review it as such. Much like any RPG, you make dialogue choices, upgrade your character, and experience the story through scripted cutscenes. Since NBA2K is an RPG, we can use a familiar RPG term to describe its gameplay: grind. You spend so much time mindlessly grinding through matches it can be painful. No matter how well you play in college you start the game with a 55 rating, which is nothing shy of abysmal and makes it almost impossible to be effective during games. You would think that you could improve your player through practice, but you can't. Practice only helps raise the cap on your skills, but you're so far from your skill cap when you start, the suggestion you might hit a cap is almost comical. The only way to get better is to play games and use the currency accrued to boost your skills. I altered the length of games to try and get more time on the court because while your stats adjust for the time allotted, your teamwork grade does not. Between all of the practicing and games I played in course of five hours I rose from a 55 to 61 and that was with me earning A+ teamwork rating and putting up good stats off the bench.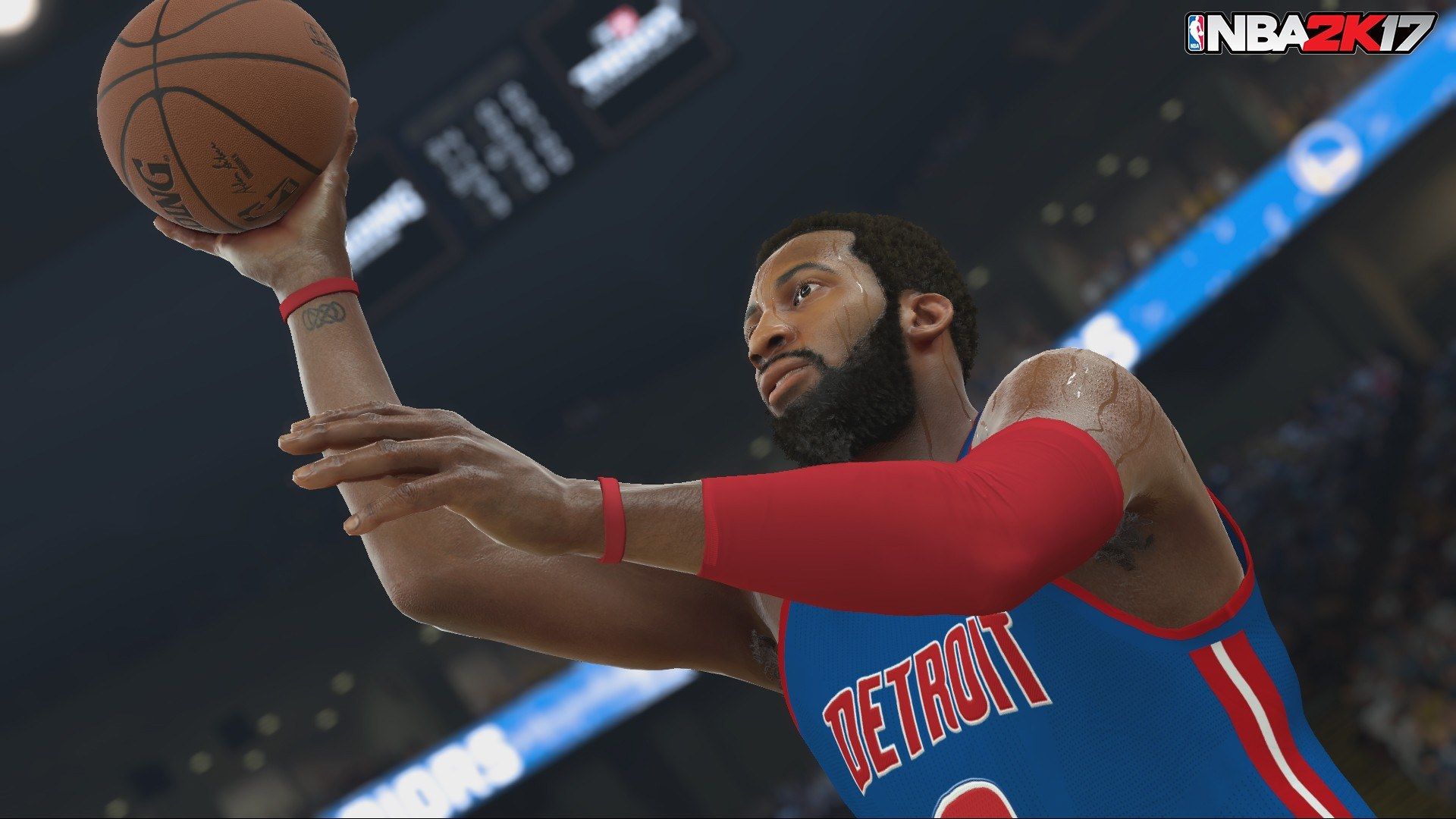 Again, this is all part of an embarrassingly obvious attempt for NBA2k to try and get players to sink more of their money into the game to buy the in-game currency. To get your player into the starting lineup, and appropriately skilled to be the NBA star MyCareer makes him out to be, would cost you at least $20.00. NBA2k has leaned on microtransactions for a few years now, but this is probably the most blatant attempt to get more of your money. When you pull up the character upgrade menu, the first question the game asks is if you want to spend more money to purchase in-game currency.
This is bad enough, but the game doubles down on milking you by not allowing your character animations and clothes to go between the MyCareer mode and MyPark mode. MyPark is where you can take your character online and play with other people in pick-up games. You may have sunk hundreds of hours into your character in MyCareer, upgraded their outfits and animations, but when you go to MyPark you have buy it all over again.
Maybe it doesn't matter because I've never really been a fan of MyPark mode. It's NBA2k's attempt to create more of a streetball atmosphere, conjuring up references to the infamous Rucker Park in New York. But 2k's gameplay isn't stylish enough to back up this streetball mentality. It's just too much a sim to capture the off-kilter flavor of this kind of basketball.
To their credit, the servers are smooth and you can get into a game fairly easily, though you'll have to wait on the sidelines and watch a game usually before jumping into one. MyPark almost feels like it deserves to be a different game than NBA2k, one where it could enjoy a more robust community and gameplay tailored to its more outlandish style. NBA2k is just too stuffy to make MyPark work.
My favorite mode remains MyGM, where you assume the role of an NBA general manager and try to guide your team to a championship while managing egos and finances. There's a nice addition this year where you can join the league as an expansion team. This is efficient considering in previous years you had to jump through hoops to try and relocate a team to take advantage of 2k's create-a-team features, but this year you can just start your own NBA franchise from scratch.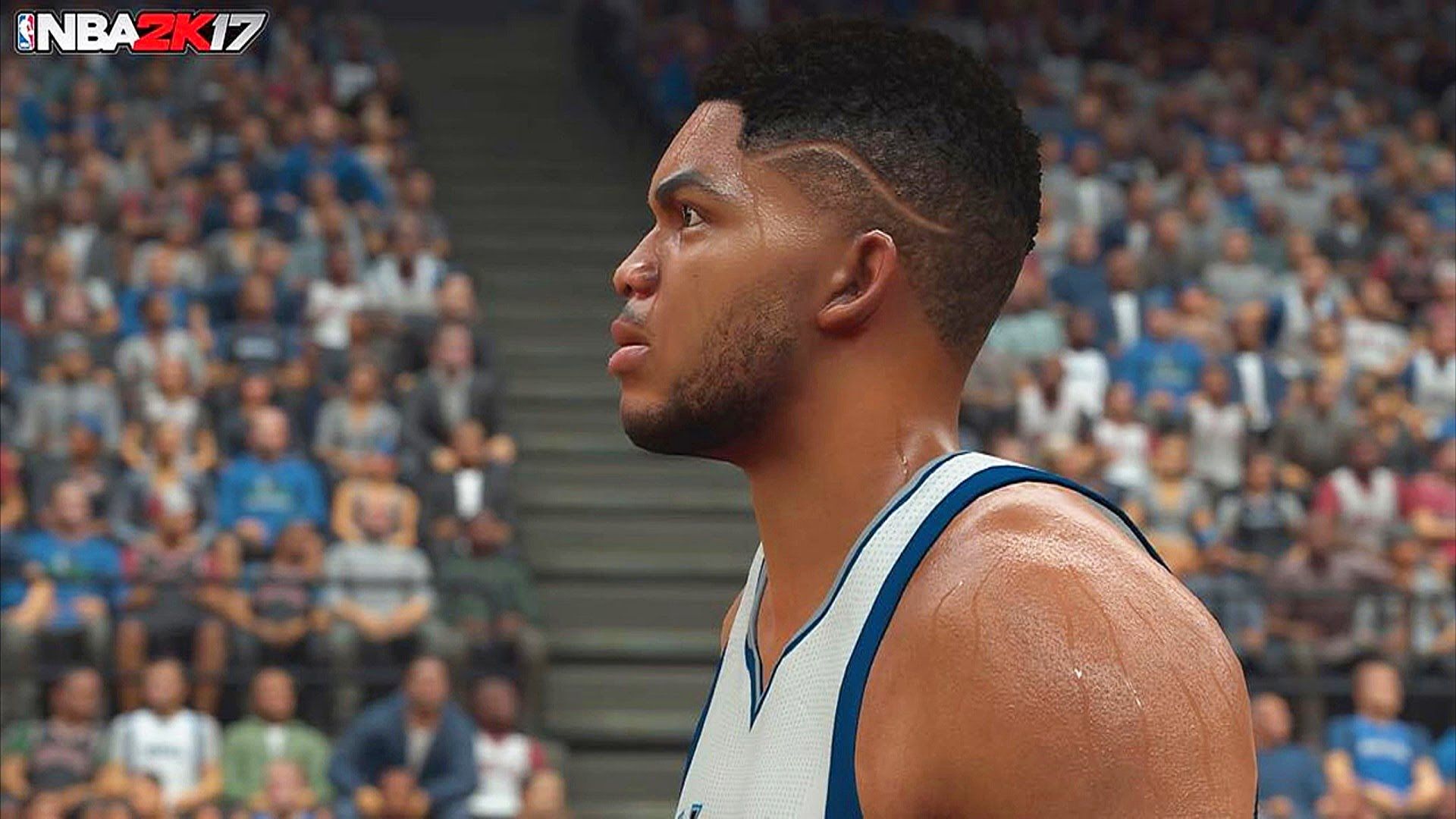 It has all the familiar bells and whistles of MyGM mode - fans, players, the press, and the team's owner all have ratings that indicate your relationship with them. The worse those relationships are, the harder your life gets. If a player doesn't like the direction a team is headed, they'll ask for a trade or may retire. If a coach doesn't get along with you, they'll stop talking to you. If the owner doesn't like you, you're fired. Again, all of this can be changed with microtransactions. If things aren't good between you and a player, pay a couple bucks and use a special skill to keep them. If the owner is going to fire you, you can pay a few bucks to keep your job. There's no challenge NBA2k is unwilling to let you buy your way out of.
There are a few other interesting additions to NBA2k's MyGM mode. First, there is now an incredibly complex way to use players situationally when simming games. If you don't want a player to start, but want them to finish games, or you want to have more interesting combinations in your lineup than bench and starters, you can customize the gameplan to do so. Further, there is an owners meeting during the offseason where the GM's vote to change rules. For instance, during my second offseason all overtimes were changed to sudden death. It's a weird addition, meaning that soon you could end up playing in a league that hardly resembles the NBA, but interesting nonetheless.
The gameplay feels very similar to last year's version. The players still control like tanks which lead to you trying to get around a screen only to run out of bounds. The style-stick that's used to pull off complicated dribbling moves and shooting can sometimes do one when you wanted the other. But once you get comfortable with the controls, they only betray you occasionally. The whole set up still feels tailor-made for the fast break, where you quickly work the ball down the court, use the style-stick to shake off a defender and glide in for a layup.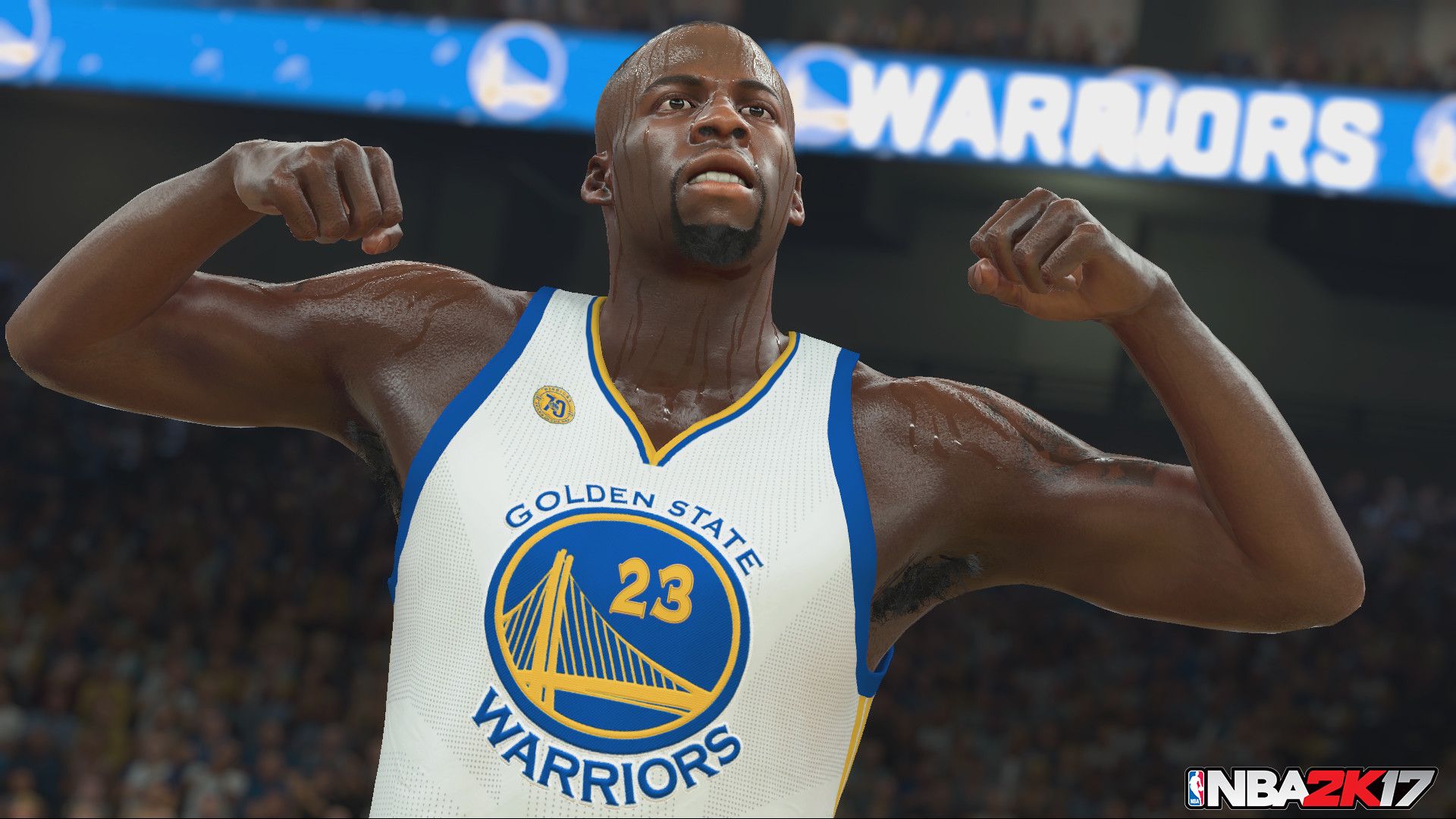 One of the really nice things about NBA2k17 in particular is its customization for create-a-team. You can start MyLeague, which allows you to control as many teams as you want and edit them however you want. I created an entire league based around cities in the DC universe, from Gotham to Star City, and watched them play for a fictional title. It might seem silly to praise this kind of nonsense, but with more and more sports games limiting their creation options, it's nice to see NBA2k go in the opposite direction.
This MyLeague seems like it's designed for a more traditional multiplayer setup where you and multiple friends can play in a league together - if you have a couple dozen friends who are that committed to the game. You can also play ProAm, the standard sports game "collect the players" mode which pits you in games against others online. There's also standard multiplayer that also seems like an afterthought from Visual Concepts. It's there, it works fine, but clearly more attention was paid to the other multiplayer modes.
The game also looks quite nice. Ok, that might be an understatement. It looks phenomenal. The presentation just keeps getting better with more pre/post-game reports and detailed commentary. I used to hold that MLB: The Show was the pinnacle of graphical fidelity in sports games, but NBA2k17 might have finally wrestled the title away from Sony's baseball franchise. The characters look great and finely detailed. The crowds use some repeated animations, but that's really the only complaint to be found.
If there is a technical flaw in the game, it would be in the sound issues. I thought audio design was effective, but when I would jump into games in the fourth quarter through MyGM mode's simcast, the sound design would cut out. I would be missing some of the commentary and the general buzz of noise from the crowd. So instead the area would be perfectly silent until I made a shot or the part of the commentary that was working would chime in.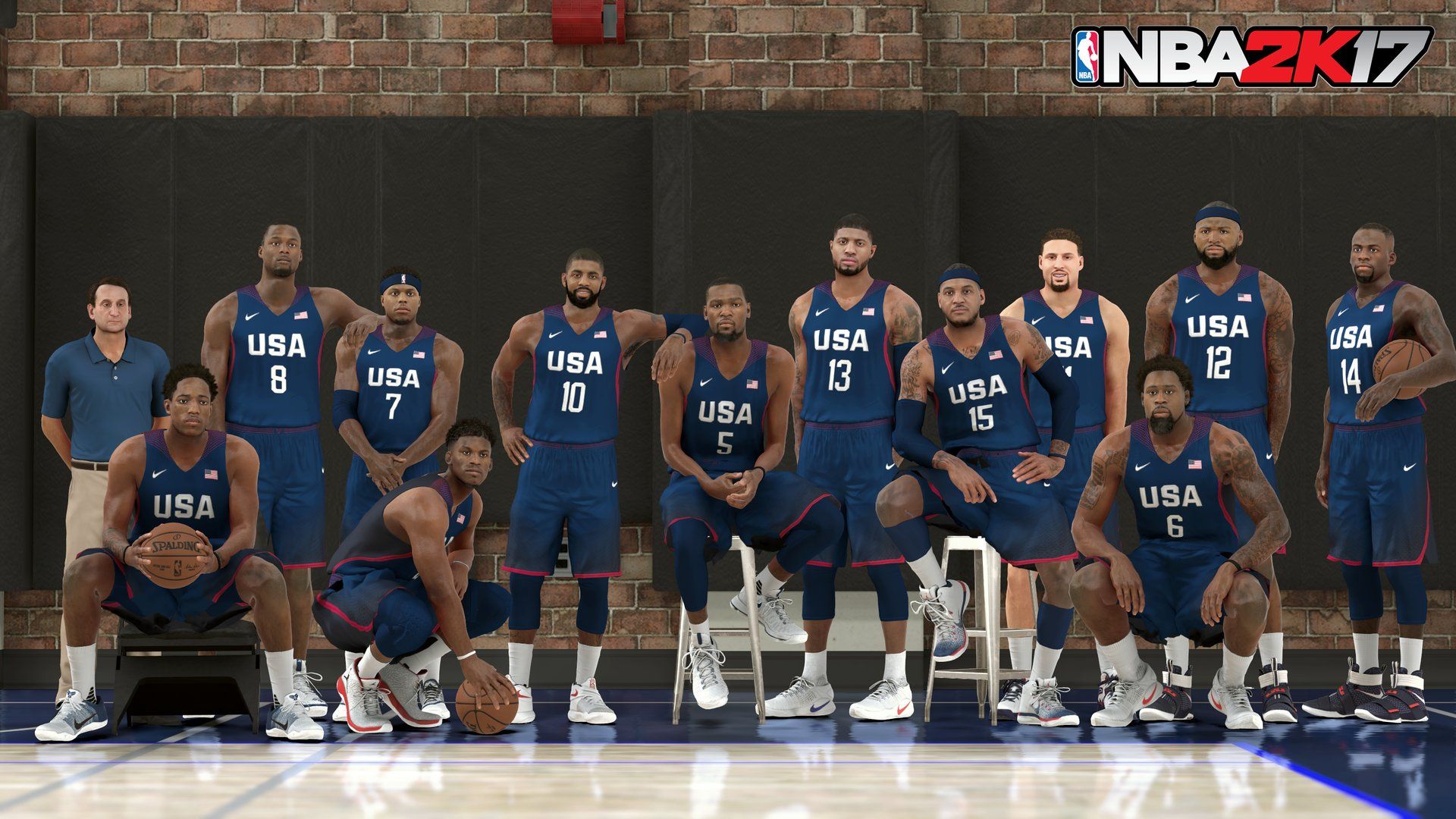 So would I actually recommend someone to pick up NBA 2K16 instead of this year's edition? I like the story better this year in MyCareer, and I like the creation options and the loading times are faster (though not quite fast enough). Despite those positives, I don't think I can say NBA2k is my favorite sports franchise anymore. The focus on microtransactions is absolutely ridiculous at this point, and the gameplay – while still solid – is largely the same. There's nothing in NBA 2k17 that makes it particularly worse off than before, but when I played the previous iterations of the franchise they made me excited about the future of sports games. But that "it" factor has seemingly faded. Yes, get the game for the cool additions, but if you've been sticking with the series hoping that it could continue to revolutionize the genre, it might be time to sit this one out.
Our ratings for
NBA 2K17
on PlayStation 4 out of 100 (
Ratings FAQ
)
Comments