Skylanders Imaginators Preview - E3 2016
New Skylander heroes are coming this year - and they will be created by you
It is difficult enough to produce a yearly franchise that feels worthwhile to players. It is undoubtedly even more difficult to do this when you're dealing with the toys-to-life genre. But Activision has defied the odds, setting sales records and outliving the Disney Infinity competition with its Skylanders franchise. Although sales did slow with last year's SuperChargers, the gameplay itself remained strong, offering the classic platforming and action mix while also making notable changes with the addition of vehicles. This year, developer Toys for Bob is undertaking the next chapter of the series with Skylanders Imaginators. We had a chance to see the game at E3.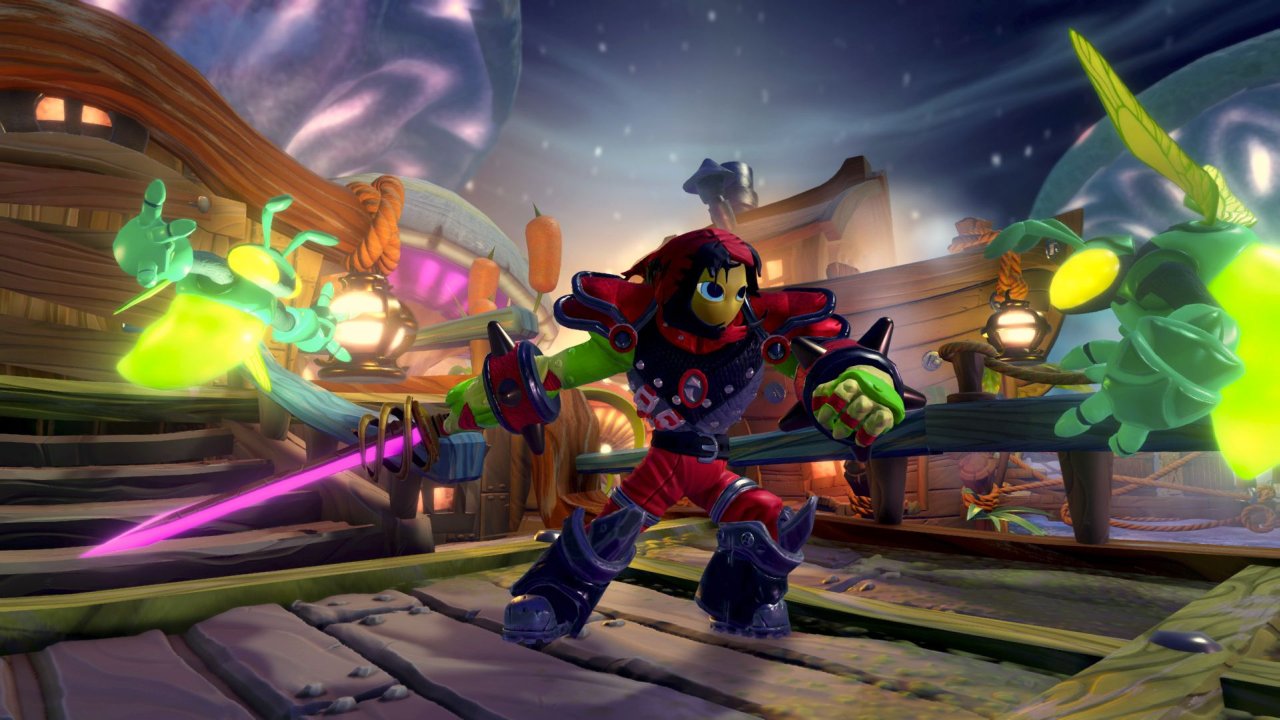 The question must have come up often – what is the next series of Skylanders are we going to introduce to the fans? How long can our creativity last and remain original and engaging? Well the answer to that will have to wait until later, as Skylanders Imaginators is actually all about creating a Skylander of your own. Using a Creation Crystal toy, players will be entered into a Skylander creation tool where they can create their very own hero. For our demo, the Life Type crystal was used, and so the Skylander was of the same type. We decided to go for the Bowslinger class, one of 10 battle classes to be available in the game. With 10 battle classes and 10 elements, there are plenty of potential Skylander combinations.
Creating a Skylander is actually fairly straightforward, and if you've had experience with any character customization tools, you'll be able to jump right in. Players can pick their character's eyes, chest, head, and other body parts, and even a tail. After that you can scale each body part individually, and even add an aura – such as confetti or sparkles – to infuse further personality to the hero. Of course, there are color options for each body part as well, from common presets to manual adjustments. Your custom Skylander also gets some gear – which affects your stats such as defence and attack. Players will be able to find more and better gear during their adventures. Each created Skylander also gets a set of abilities, but these are dictated entirely by your battle class and element.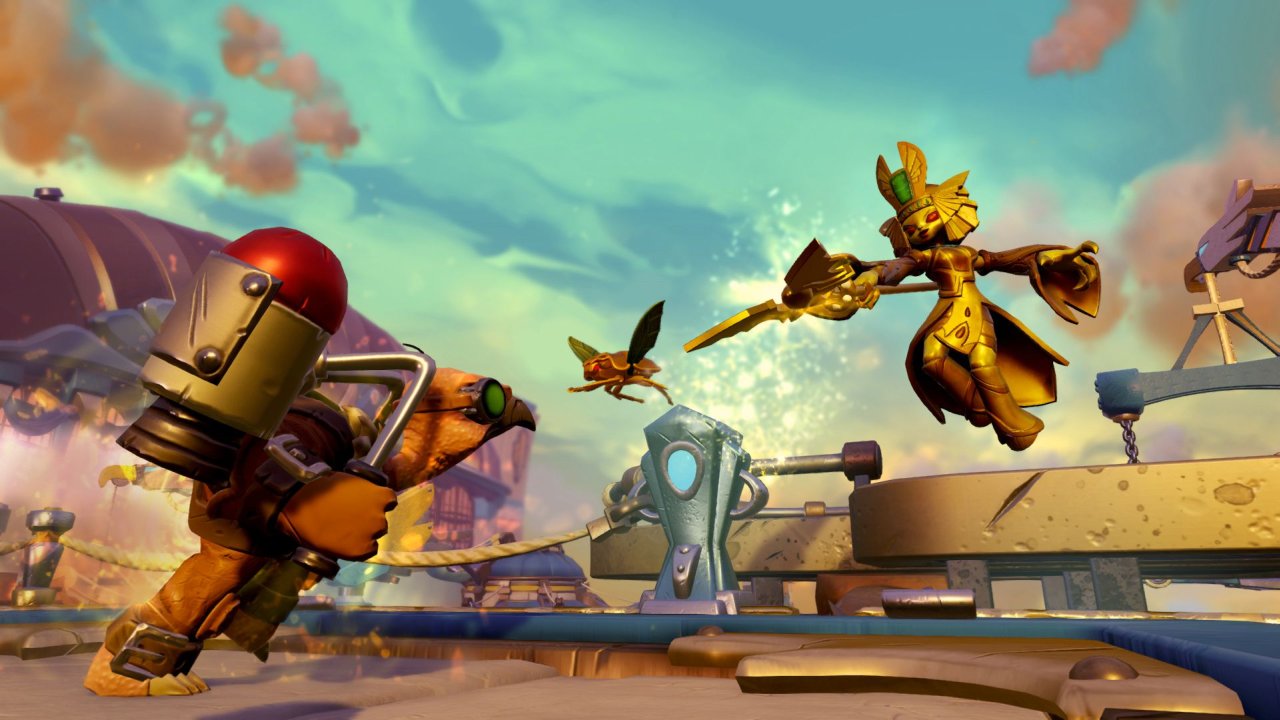 To put on some finishing touches, players are able to customize the voice, and alter its effects (such as high pitch), pick the catchphrase that the character will say, and set the name. You can even pick out a sound theme that will override the game's defaults. So for example, you can you could pick a "smelly" theme so your Skylander will make funny noises each time he jumps, and so on. Bathroom humor doesn't get old! There is also a selfie mode, for fans looking to get a perfect portrait shot of their Skylander and share it with friends.
Once your character is ready, you'll watch him come to life in the game just like any of the official Skylanders. Your hero's portrait will be auto generated, and you can start playing as usual. The game world will now contain many more reasons to explore – to find new customization items for your Skylander. For example the Troll Radio is now a minigame that rewards a new custom music item. Defeating a powerful enemy makes him drop a chest with random loot. Players can make changes to their custom Skylander on the fly, by simply popping back in and out of the customization screen.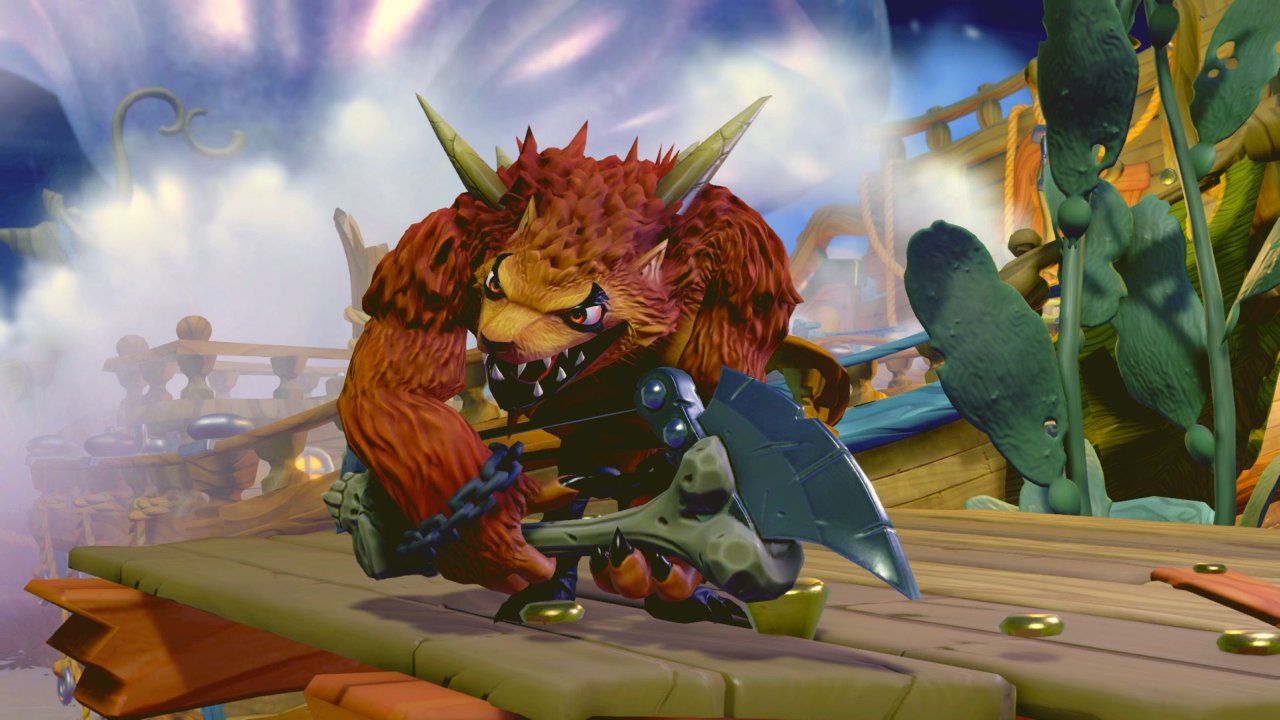 New to the game are Sensei's, masters of each of the 10 battle classes and reformed villains from past games. These special Skylanders are the masters of their craft and have powerful attacks. But more importantly, adding these characters to your game unlocks a super attack skill that your Skylanders of the same class can use; and it also increases the level cap for all your Skylanders. In our demo, Wolfgang was a powerful hero that used his bow to dispatch enemies and his super attack saw him crowd-surf while rocking out. Adding this hero to the game increase the level cap of the rest of the characters, and also added the crowd-surfing attack to the list of skills that our custom Bowslinger could use.
Last but not least, Activision has also revealed that Crash Bandicoot will be joining the franchise as a Sensei of the Brawler battle class. He will be available on all platforms and have a variety of attacks that are similar to those he uses in his own classic games.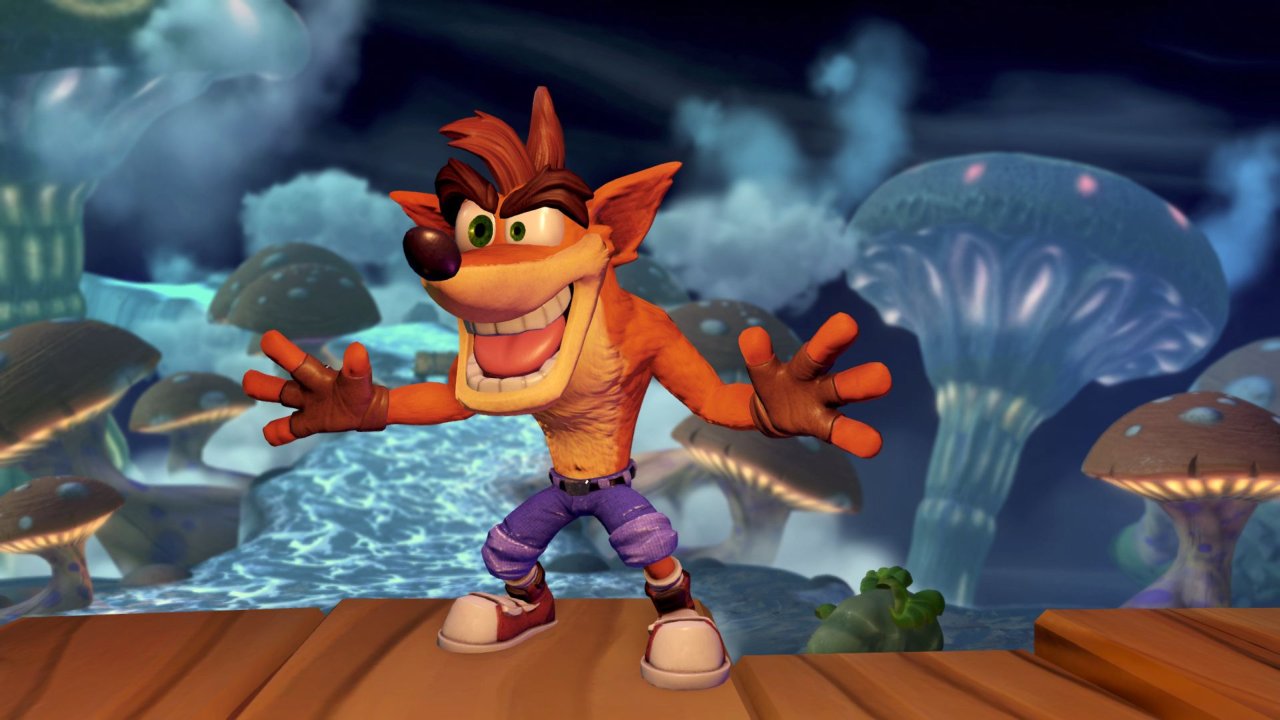 Skylanders Imaginators is looking to get the creativity of players pumping. With the ability to create your own custom Skylanders, the power of imagination really begins to shift to the hands of the users, letting them come up with wacky and funny characters that fit their own mood and style. And in the game, there are enough new changes with the different battle classes and Sensei's to prove interesting. Look for Skylanders Imaginators to be released this October on Xbox 360, Xbox One, PS3, PS4, and Wii U. The game will support all toys from previous titles.
Comments