LEGO Marvel's Avengers Review
Save the day, the LEGO way
The LEGO branded games have been notably ramping up in the past few years, with one or more releases a year being produced by the developers at TT Games. From Jurassic Park to Batman and The Hobbit, the colorful bricks have seemingly invaded many popular franchises with their own take on the universe. The latest such game is LEGO Marvel's Avengers, letting players take control of the miniature versions of Iron Man, The Hulk, Captain America and Thor as well as other characters and play through the storylines of recent Marvel movies. The formula of this LEGO game remains tried and true, and the few new additions ultimately don't make a huge difference to the end result.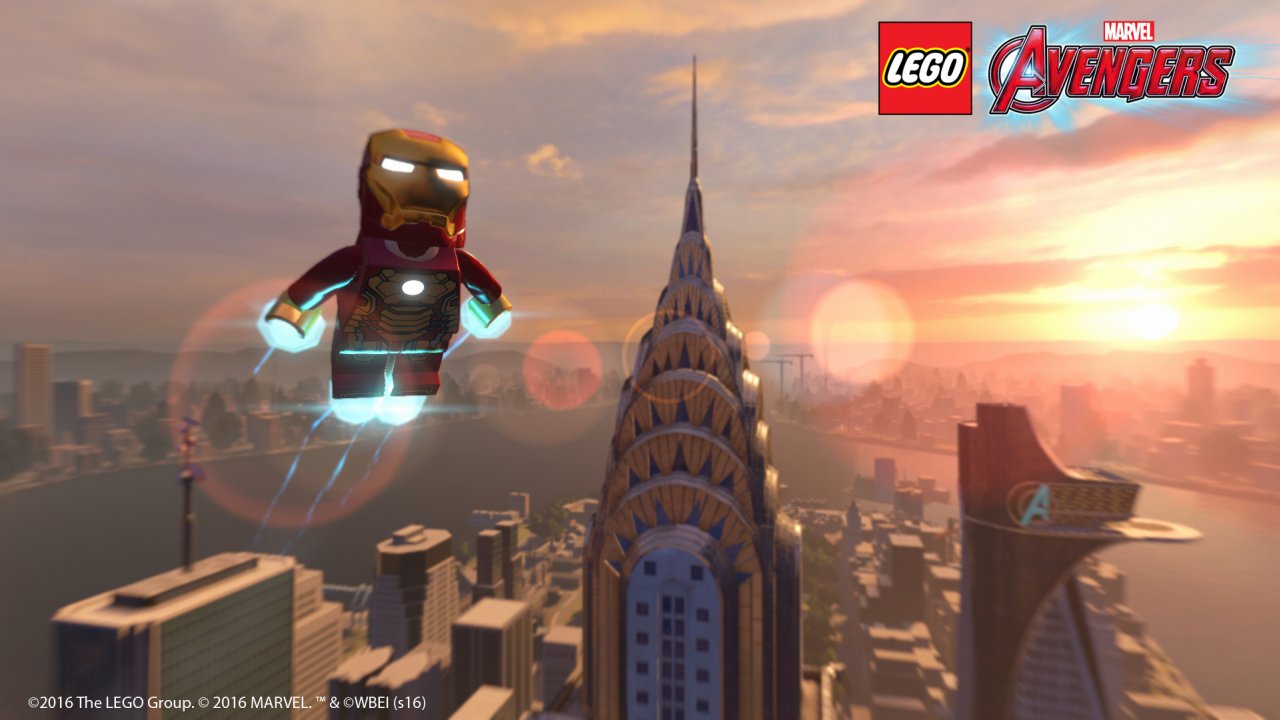 As the name might suggest, LEGO Marvel's Avengers is focused on the two movies with the same name – The Avengers and Avengers: Age of Ultron. That's where the majority of the game's campaign takes place, but there are also levels which are taken directly from other Marvel films – specifically Iron Man 3, Thor: The Dark World, Captain America: First Avenger, and Captain America: Winter Soldier. If that seems like a lot of material to cram into a game, it is. The narrative unfortunately stumbles, offering a sometimes confusing mix of levels from different movies in random order. The Avengers films are the centerpieces, but are told out of order, in addition to the in-between stories feeling out of place. The game also suffers because it must adhere to the events of the films, thus having limited freedom to go off the beaten path as LEGO games often do when dealing with comics.
But if you're here just for the action, LEGO Marvel's Avengers has it in spades. If you've played any of the recent LEGO games, you already know what's on offer – a third person action title with tons of enemies to fight and items to collect. You'll make your way through hordes of enemies, smashing everything into collectible studs that act as the currency. There's still just one action button – for normal and finisher attacks - which provides high accessibility for younger fans, but doesn't exactly inspire deep gameplay options, or a need to put in an effort to perform devastating attacks.
That abovementioned finisher comes as part of the few gameplay changes in this LEGO title. After putting in a few hits on an enemy, a prompt appears above their head, and you can have your hero perform a stylish takedown move. If you're playing co-operatively (the game supports drop-in/out functionality), and initiate a takedown close to your friend, you'll team up, resulting in an even more effective, stylish and sometimes funny takedown animation. This adds a little bit of variety to the proceedings – which is desperately needed, given that the game will relentlessly spawn enemies to the point where it's faster to just run through them to the objective, while your co-op partner acts as distraction. Your co-op buddy will be able to take a rest during the simplistic QTE-like boss encounters, as they won't have much to do.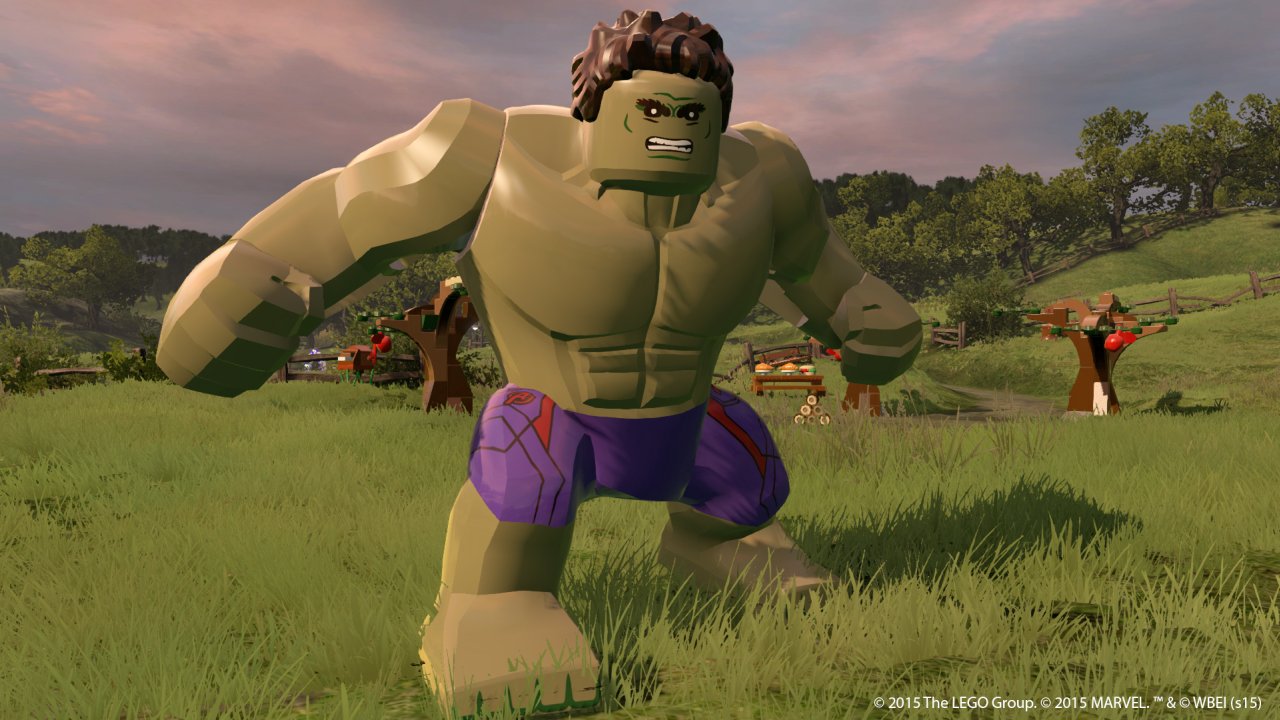 Players will be able to unlock over 200 characters in all, which is the largest number of licensed heroes in any LEGO video game to date. Many of them will be immediately familiar to fans of Marvel, while others you'll likely be hearing about for the first time. In yet another downfall of being restricted to the Marvel Cinematic Universe however, the game lacks X-Men, Fantastic Four, and Guardians of the Galaxy. The actual gameplay and animation variations between all these heroes are rather limited, but there should be enough diversity here to still satisfy the fans.
Through the story levels, you'll need to solve simple environmental puzzles, using specific heroes to overcome challenges. Outside of those, the game features a few larger hub areas that players can explore at leisure. From the huge Manhattan to the smaller areas like SHIELD Base and Asgard—these hubs are littered with the usual crop of side activities and collectibles. Simple quests, races, and other minigames act as familiar filler content in a LEGO game, all in the name of unlocking new items and characters. It must be said that these hub worlds are probably some of the more detailed and authentic locales from any LEGO game – potentially the only upside to whole "being based on a movie" theme. Running or flying around the Manhattan hub is quite satisfying and even immersive.
Speaking of authenticity, LEGO Marvel's Avengers also uses a lot of the dialog from the films. Hearing the actual lines from the movie may seem immersive in theory, but in reality it comes across as poor audio design. There are only so many lines that are appropriate for the game's story and action, so things get repeated a lot. The quality of the record itself is far from perfect, as well. Thus, the end result makes the game sound like it's one of those terrible fan-made dubs from YouTube. The characters that actually have original dialog recorded for the game sound much better.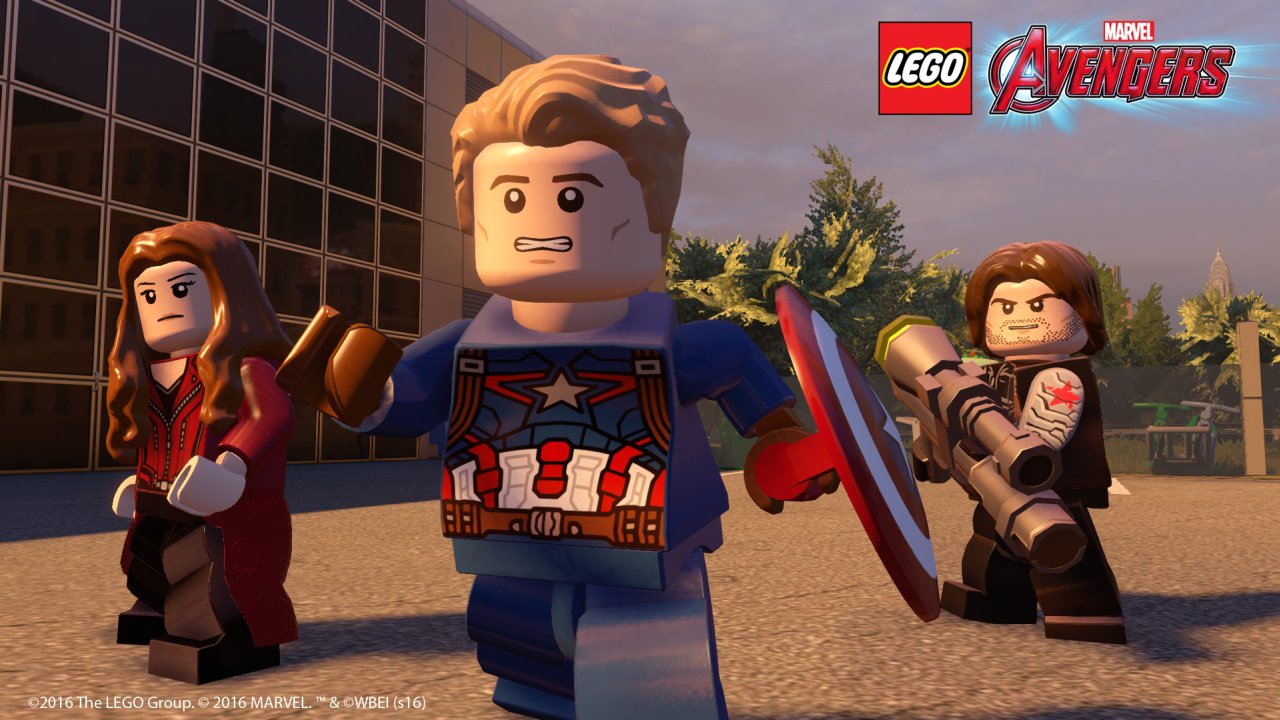 Visually, this is a LEGO game through and through. There's not much to add – if you've played any of the recent titles, you should be familiar with the skillfully recreated LEGO brick style of the game world, the character figurines, and the colorful visuals. The game did stutter on occasion and crashed once, but overall it's a technically competent game.
If you're a huge fan of the recent Marvel movie catalog and enjoy your time with the LEGO games, LEGO Marvel's Avengers is an easy recommendation. You won't find much here that propels the franchise forward, as the new additions like team takedowns are largely minor, but it remains the safe and familiar LEGO game that's easily accessible to gamers of all ages and features a huge number of characters. It's quite similar to LEGO Marvel Super Heroes in many ways, so those looking for something new and innovative from TT Games are likely to be underwhelmed. This is a fairly typical LEGO outing, for better or worse – which entirely depends on who you are and what you're looking to play.
Our ratings for
Lego Marvel's Avengers
on PlayStation 4 out of 100 (
Ratings FAQ
)
Comments
blog comments powered by Disqus