Rise of the Tomb Raider - PC Impressions
We spend some time with the newly released PC version of the action adventure title
Often at New Game Network we make an effort to review the PC version of multiplatform games so that the quality of this sometimes neglected platform can be assessed. However, we strive to bring you coverage as soon as we reasonably can, and since Rise of the Tomb Raider released on Xbox One first back in November 2015, that's the version that received our definitive verdict. You can read more about the game in our Rise of the Tomb Raider review. However, we have now had the opportunity to get our hands on the PC version of the game, and get a chance to see how it performs and controls on the platform.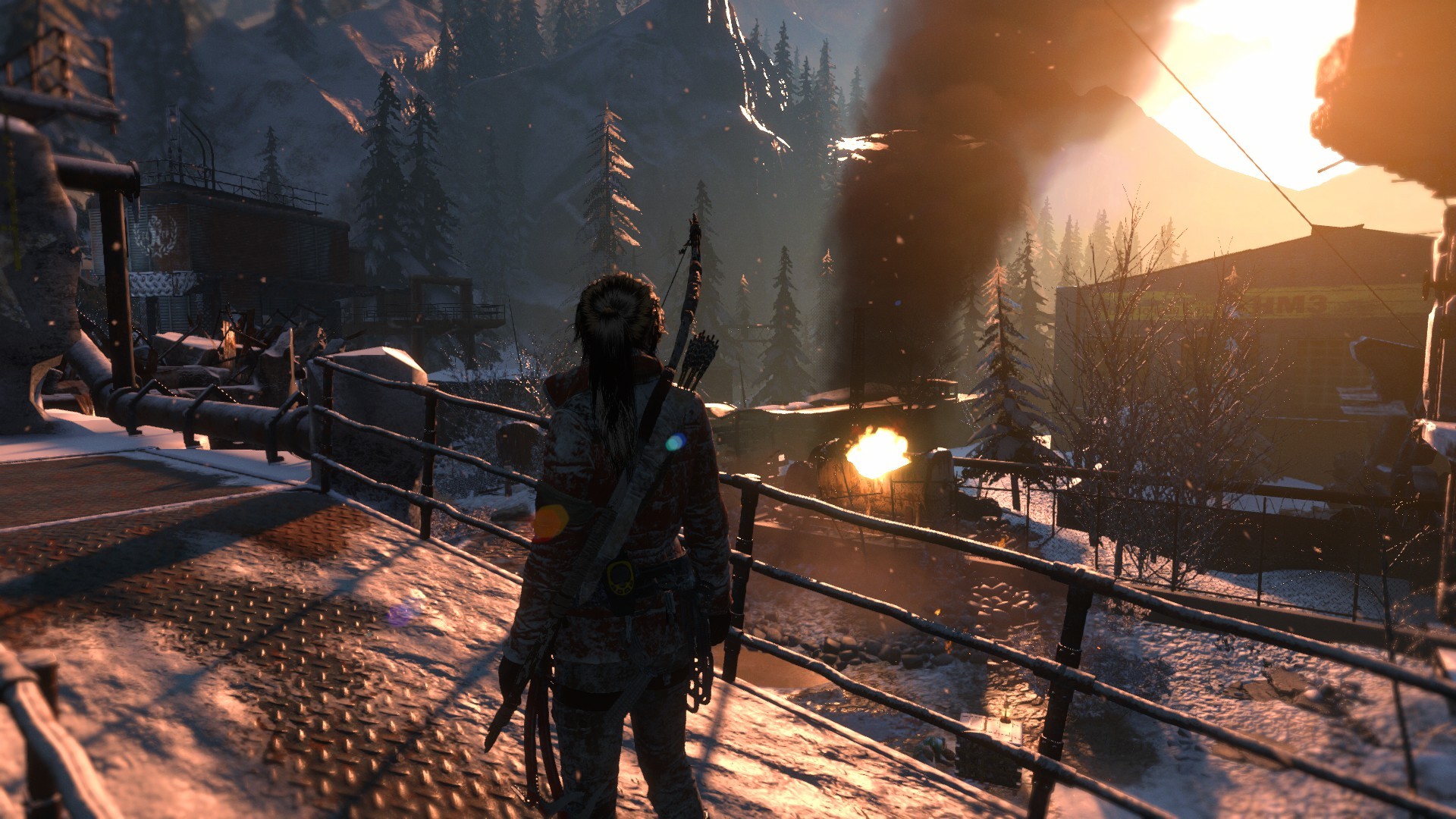 Overall, my experience with the PC version of Tomb Raider has been a very positive one. Even before the game-ready Nvidia drivers released yesterday, my unremarkable gaming PC which has a standard EVGA GTX 970, overclocked I5-2500k and 12 gigs of DDR3 RAM was able to run the game smoothly at 1080p with near-highest settings, even in the relatively taxing snow environments encountered early on. PC specific features like improved tessellation, ambient occlusion and dynamic foliage paired with the usual benefits of the platform like increased frame rate, resolution and anti-aliasing with anisotropic filtering mean it looks even better than the already impressive Xbox One version. It also has a highly fleshed out options menu that lets you tweak a large variety of settings in order to obtain the optimal visuals and performance for your system.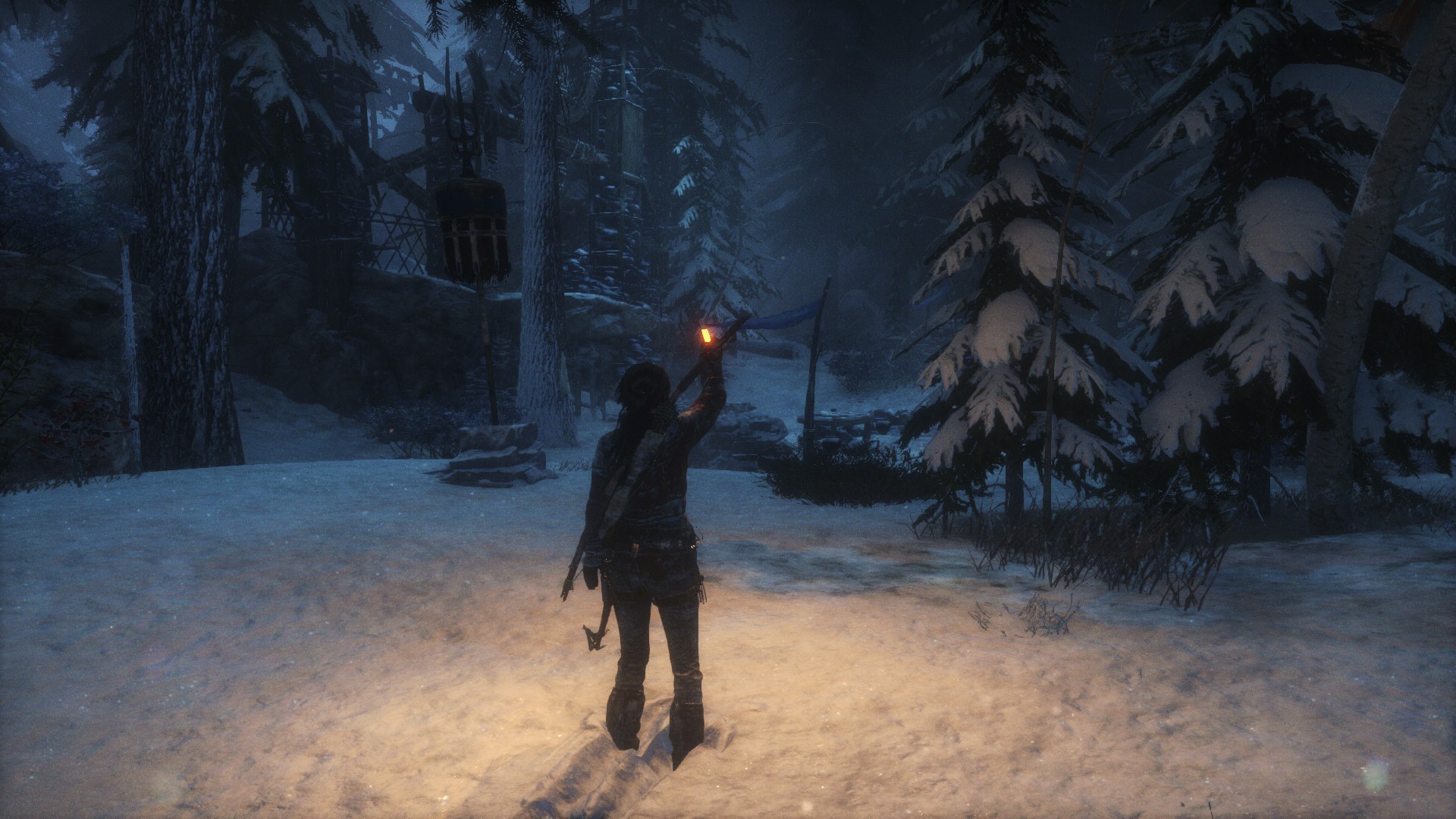 Aside from an impressive amount of graphical options that let you go as far as disabling shadows entirely, you can choose from double-buffering and triple-buffering for Vsync, swap between displays on the fly, and even choose an 'exclusive full screen' option that lets you render the game at a higher resolution than your monitor in order to improve overall image quality at the cost of performance. I tried playing with both keyboard/mouse and a Xbox 360 controller and found the controls to be responsive and intuitive on both; you can swap between the two on the fly as well if you want to use a controller for platforming and a mouse and keyboard for when you need more precise aim, although the platforming feels surprisingly good with the keyboard - something few games have got right in the past.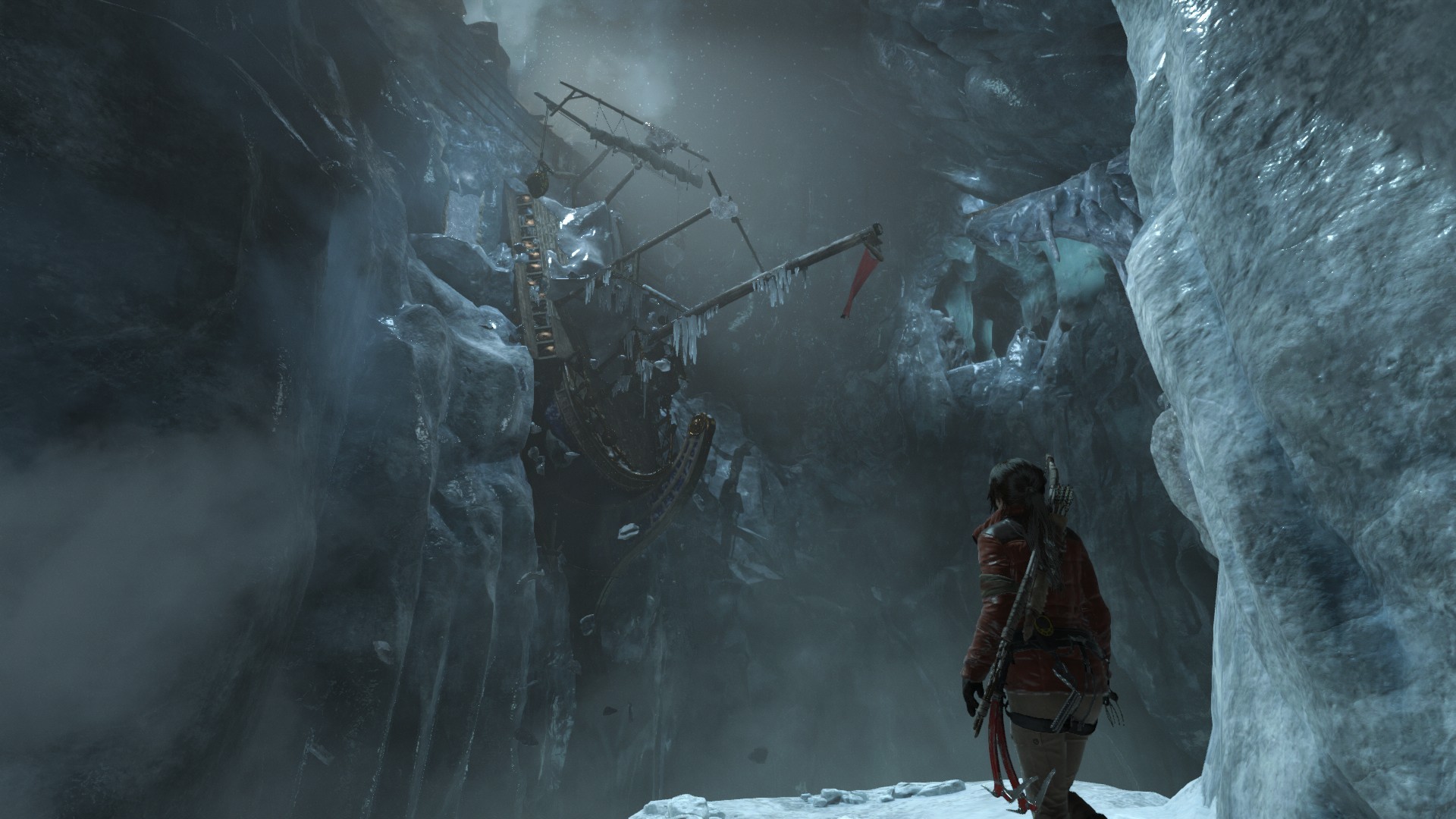 The only blemishes on this otherwise excellent port occurred during cutscenes. Some cutscenes inexplicably run at 30fps while others run at 60, even though all of them appear to be rendered in-engine rather than pre-rendered. During the 60fps cutscenes I experienced a bit of stuttering which might be caused by the game loading in the background, or when character's heads fill the screen due to the advanced hair physics. The hair effects are certainly more optimized than the infamous TressFX that caused frame-rates to tank in the 2013 reboot, and my gameplay experience was always smooth, but disabling it reveals some pretty crazy hair physics that make cutscenes unintentionally comedic. It is also worth noting that I am not running the game from a SSD, and doing so might get rid of this stuttering and reduce the already reasonable loading times even further.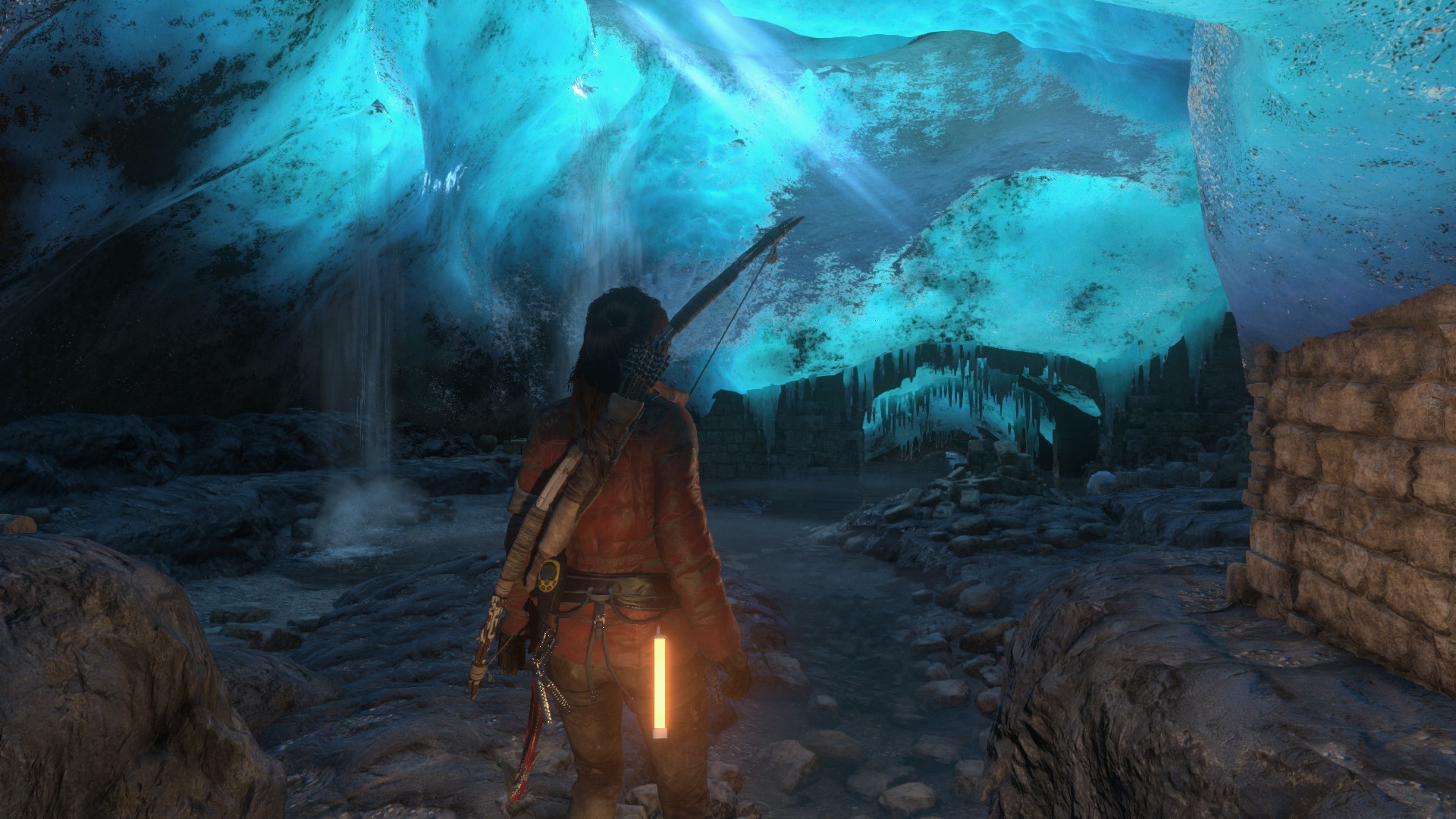 Despite the minor oddities of cutscene performance, those who have been holding out for the PC version will be in for a treat as this will likely be the best version of the game, assuming you have the hardware to run it well. As someone who appreciated the 2013 Reboot for its tight controls and gameplay on PC, something few third-person action games get so right on the platform, Rise seems to maintain this high bar, but with further fine-tuning of mechanics and increased environmental variety and visual fidelity. Within the first few hours you go traverse a mountain, explore a desert-tomb, creep through a frozen forest, crawl through ice caves and pick your way through a soviet industrial complex, with each area having its own distinct visual style inducing frequent wow-moments.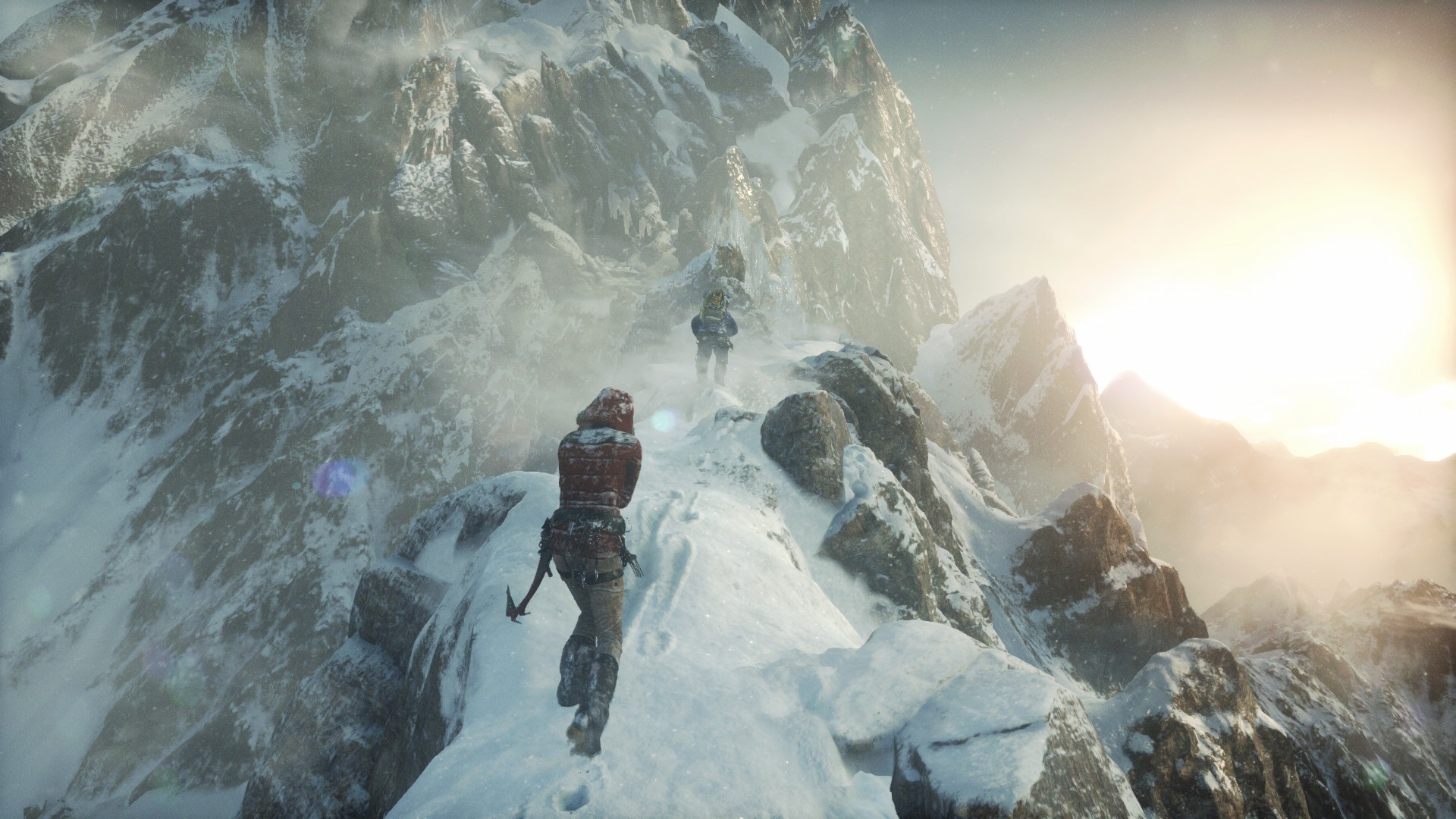 Rise of the Tomb Raider is available now for PC worldwide. The game made its debut on Xbox One and Xbox 360 in November 2015, and a PlayStation 4 version is expected to arrive this year.
Comments
blog comments powered by Disqus