COD: Black Ops 3 Campaign Preview - E3 2015
Taking another look at the campaign in the upcoming Call of Duty title
While Call of Duty defined the previous generation, largely dominating sales year after year, the new console generation has left the franchise in search of an identity. Ghosts and Advanced Warefare certainly sold well enough, boasting Hollywood talent and impressive spectacle, but the game hasn't dominated pop culture the way it has in previous years. Black Ops 3 is reminiscent of that dominating era, the series designed to be the Scottie Pippen to Modern Warfare's Michael Jordan, the very name of Black Ops harkens to a time gone by in the Call of Duty franchise.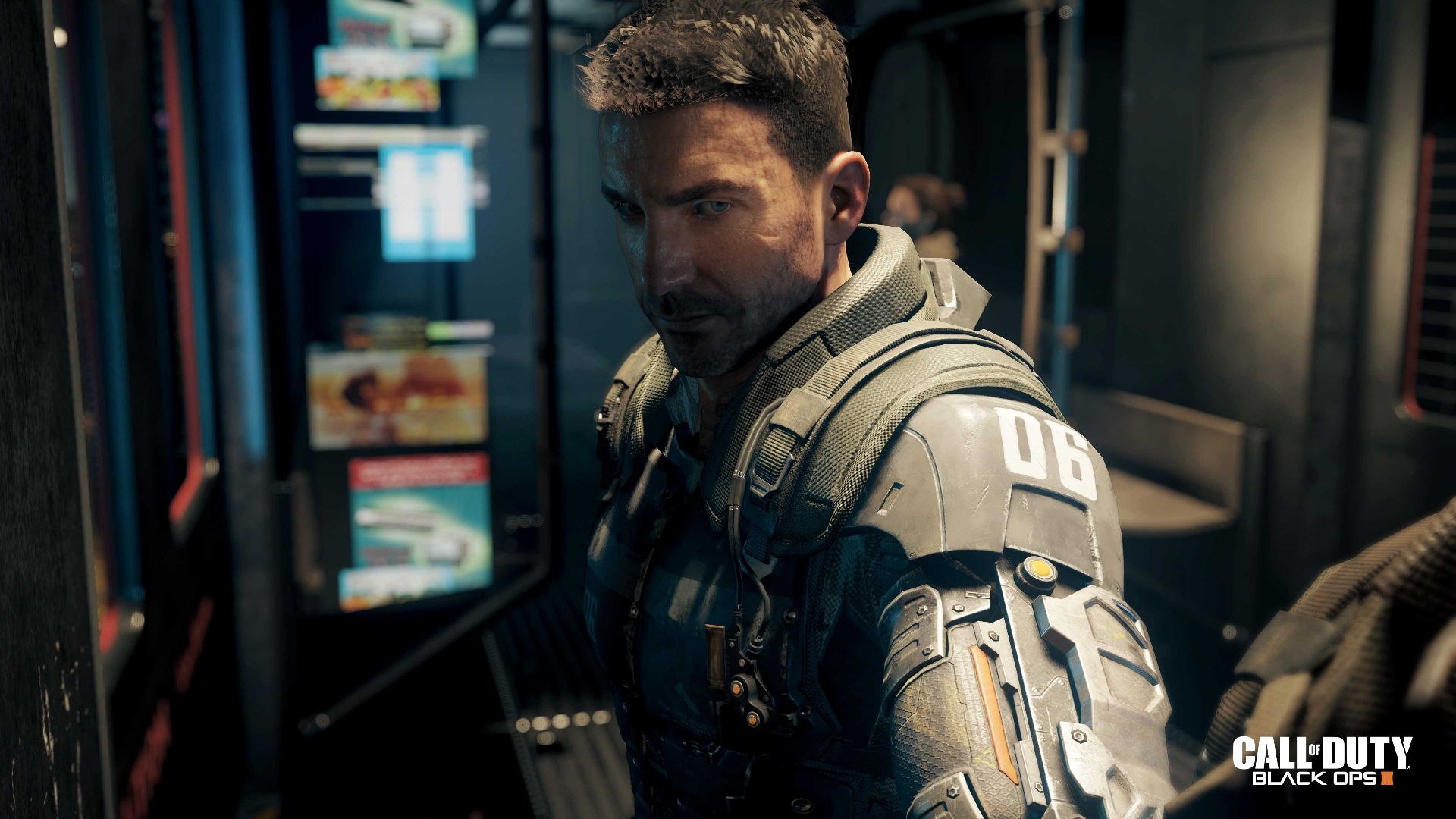 For many, Treyarch's blend of past and future was considered a high point for CoD, but Black Ops 3 seems to dispense with any notion of the past and really bares down on a future even more gory, bombastic, and high-tech than last year's Advanced Warfare. We didn't know much before seeing the Blacks Ops 3 campaign behind closed doors, but the added year to Treyarch's development didn't seem to be wasted as there was much they were eager to share.
It may be fair to say that there is no "solo" campaign for Black Ops 3 as the story-driven missions are all designed to support a cooperative team of four players. Players will each have their own role to play as they will be equipping cyber cores and tactical rigs to specialize in a skill set. These skills allows players to hack and control drones or become even more lethal killing machines. Watching the gameplay unfold, it almost looked as if Treyarch had imagined an RPG party system when developing these player roles.
The idea is to make every character a super-powered soldier. While most Call of Duty games have featured main characters who were adept at killing, Black Ops 3 makes each character into a one-man army, specially equipped to engage dozens of enemies at a time. All of this loading out takes place in the Safe House. This area is visited in between every level and allows players to change their equipment and view their achievements in the game.
The opening of the mission I watched is everything you'd expect from Call of Duty. Soldiers in a vehicle are trapped by a falling barricade, impeding their progress and forcing them out of their vehicle to engage with the enemy on foot. The dialogue is a bunch of hopped-up dudes (though you can play as a woman in the main campaign) shouting military lingo at each other. It's hard to tell exactly what's going on, but that doesn't really seem important.
What is important is the arsenal that these characters are packing. Treyarch attempted to give us an idea of how players can work together by showing all four screen at one time - much like they did during the Sony Press Conference - but really all they did was make the frantic action all the more wild and difficult to follow.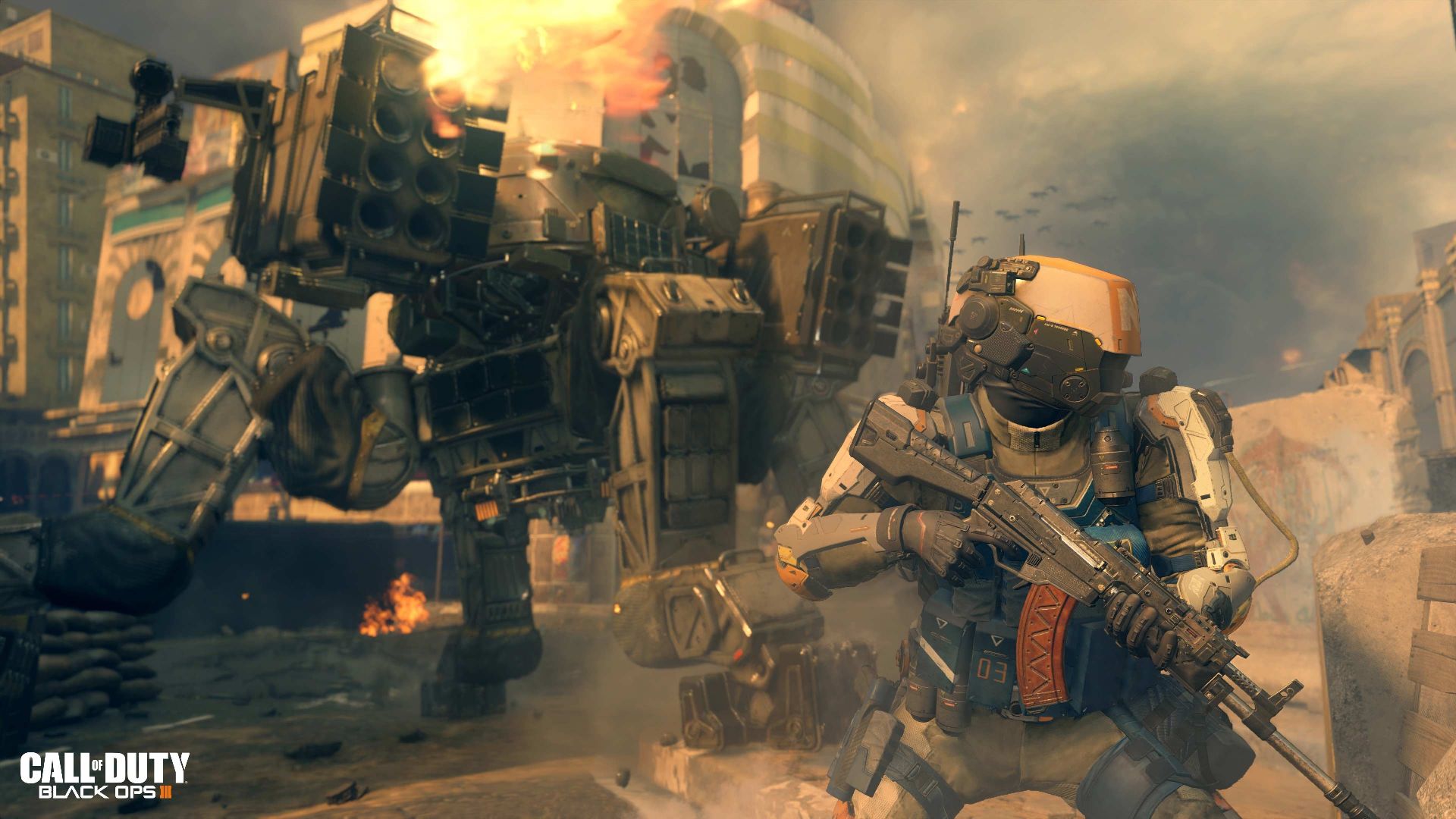 What I was able to piece together was that the team seemed to be escorting a player into the combat zone and clearing space for him to fire a spike gun into the ground. After firing many of these spikes throughout a large area, all of the players fell back behind the enemy-created barricade and blew the road in front of them to kingdom come. Watching each player understand and commit to their role was impressive and it was clear that Treyarch has tied imposing results to the concept of team play.
Call of Duty usually boasts a globe-trotting campaign and it was hard to tell where exactly this mission took place, but given the architecture and set dressing, I'm guessing this was somewhere near the Middle East. The team travels through a large building and come out the other side to see an open square where a giant drone opens fire on them. Soon dozens of enemies have joined in the fray and the team is outnumbered, though not outgunned.
One player uses their special skill to fire an EMP taking out a handful of robotic enemies. Another is firing explosives at the attacking drones. The artillery is impressive, each player is shooting off a different kind of gun designed to do different types of damage.
Once this area is cleared, the players discover a downed aircraft. Inside a pilot has been run through by a stray piece of metal. Before the character can help the pilot, the cockpit tears away from the rest of the plane and crashes into a lower level of the city.
This starts a new conflict in another open battle-arena. It seems like there are human enemies, but the majority of what the Black Ops are fighting are robots of varying sorts. Players are running around the battle arena, ducking in and out of cover attempting to deal with the largest enemy yet: a missile-firing spider-legged drone. It demonstrates the openness of the combat. It seems like ideally these battle arenas will help improve replayability and keep Call of Duty from falling into the "corridor shooter" category.
Finally, a player with a load out designed for hacking takes control of the drone and turns it against the enemy until it is destroyed. With the biggest enemy down, the players begin to do a final sweep of the battlefield, taking down the smaller, pesky drones. Soon the rest of the robotic foes are cleared out as well and the demo ends.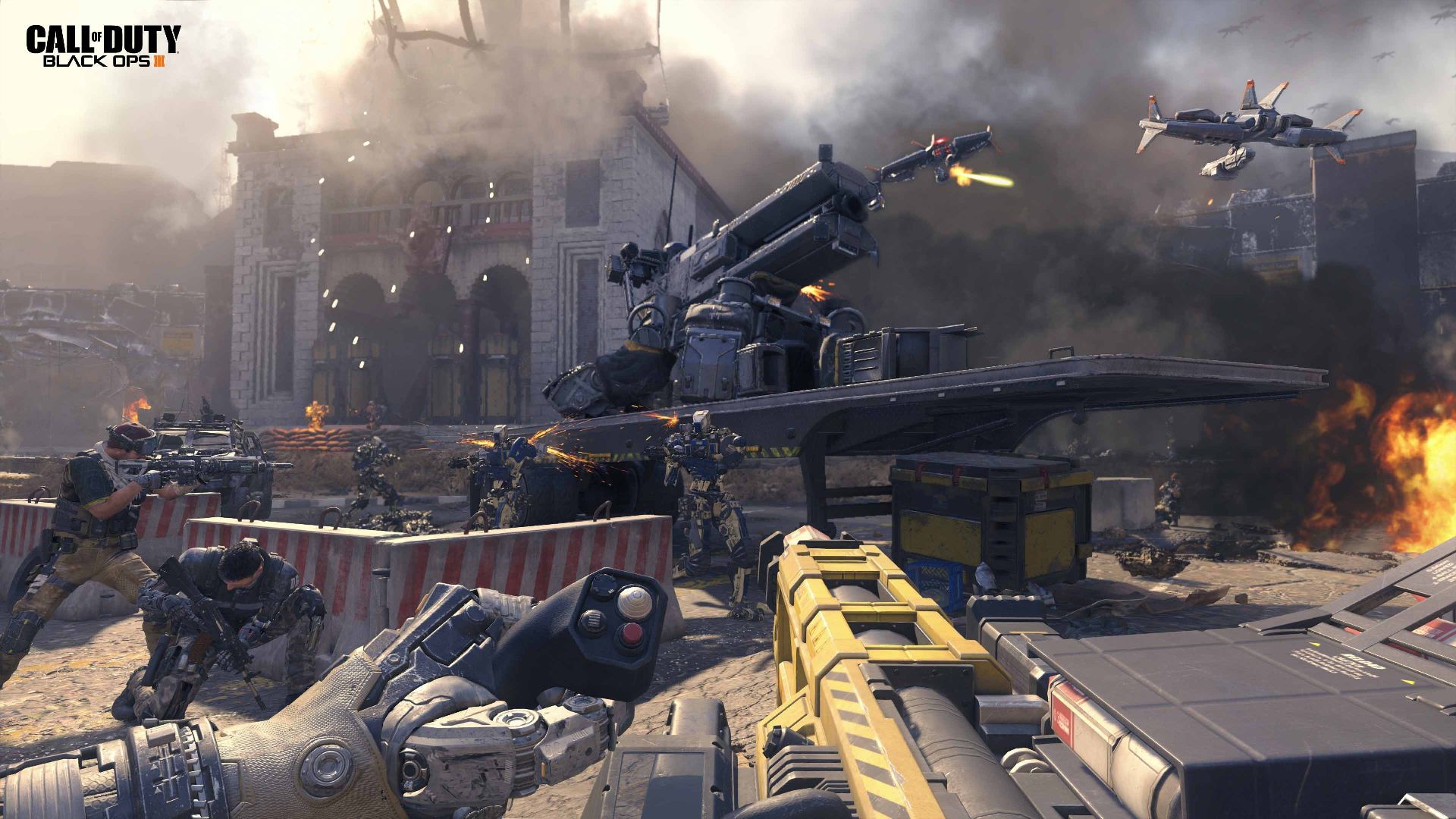 I've seen my share of Call of Duty games and Black Ops 3 looks bigger and crazier than any of the others which preceded it. It's hard to tell if it will carry the narrative depth of previous Black Ops games as so little of the story has been revealed. There doesn't seem to be much emphasis on the story at all, actually, and while Black Ops continues the sci-fi-lite world of the previous game, it seems to do so in its own vein, uninterested in what came before it. The narrative of Black Ops has gone some crazy places, and one would hope that they don't dismiss this with the third installment of the series.
Look for Call of Duty: Black Ops 3 to explode into stores on November 6, 2015 for Xbox One, PS4, and PC.
Comments
blog comments powered by Disqus