COD: Black Ops 3 Multiplayer Preview - E3 2015
We get a taste of the multiplayer mayhem in the latest Call of Duty
Ever since Activision has announced that the Call of Duty franchise has switched to a three year development cycle, we've seen the results of such efforts from Infinity Ward and Sledgehammer Games. Now it's time for the third developer – Treyarch – to show off what they've accomplished with the upcoming release of Call of Duty: Black Ops 3. Set in 2065, forty years after the events of Black Ops II, the new game continues its futuristic approach to the action, now further spurred on by last year's Advanced Warfare. We got a chance to see both the single player and multiplayer aspects of BO3 at E3 2015.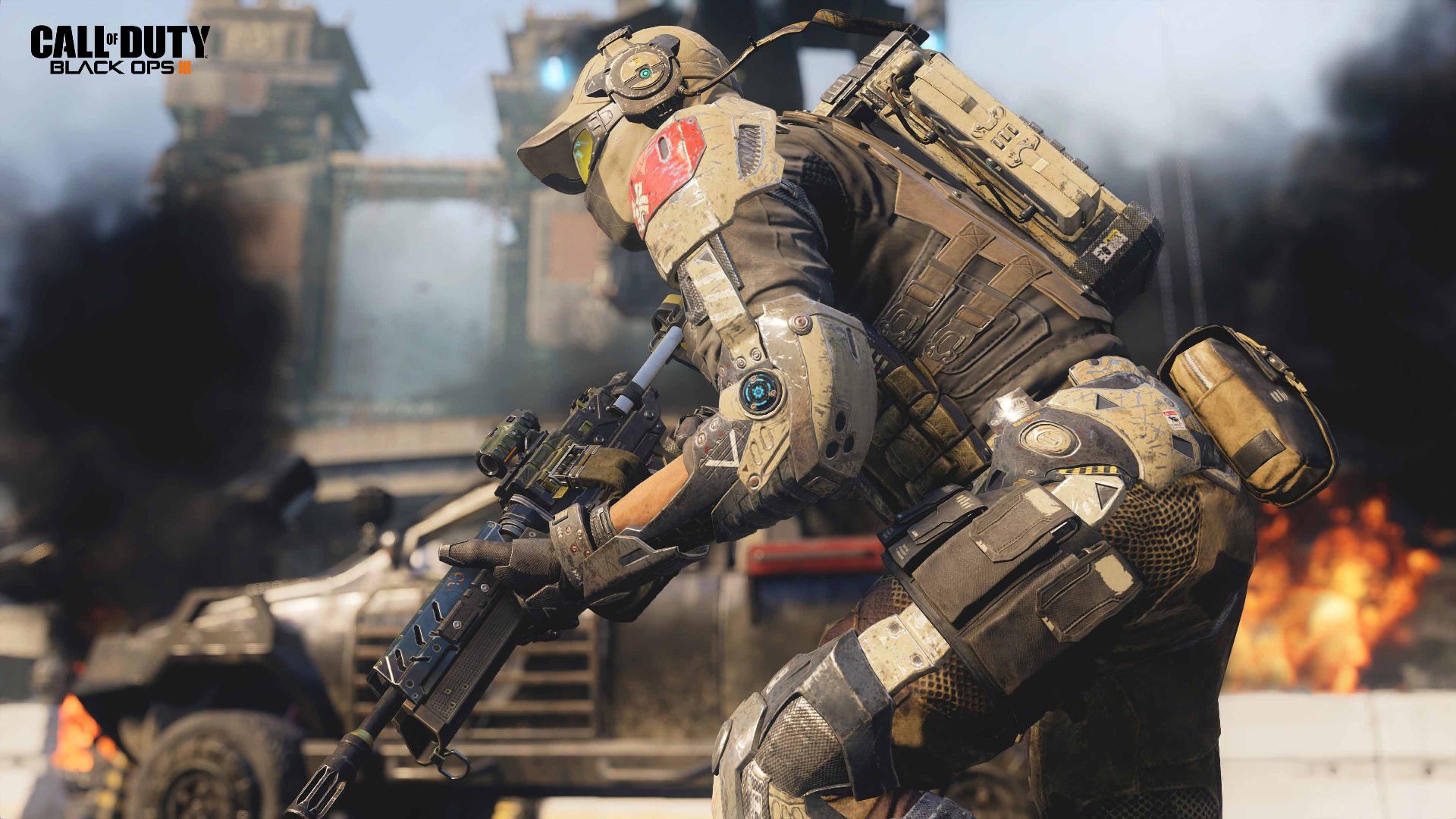 Black Ops 3 multiplayer features what developers describe as a new momentum-based, precision-focused, chained-movement system. What this means is more sliding, jumping, boosting, and generally fast-paced first person shooter action. The game claims to have made improvements in player maneuverability to offer complete control. As in Advanced Warfare, the maps are also looking to take advantage of the verticality and new movement mechanics.
We had a chance to play three rounds of BO 3 multiplayer at E3. The first thing that jumps out at players during the character selection and customization screen is the new specialist system. Each of these characters are like a specific class of their own, with a unique look, personality and voice actor. Each specialist gets a unique weapon and ability as well. Six specialists have been revealed so far, including Seraph who uses a massive high-caliber revolver and his ability lets him accelerate the score towards Scorestreaks. Another, Prophet, has a weapon that fires an arc of electricity, shocking targets and chaining to all nearby enemies. His ability is to Glitch and return to a previous position on the map. The specialists introduce a character-class based design often seen in team based shooters, and their unique range of abilities is sure to provide further variety to the action.
When it comes to selecting your weapon for any of the custom classes you can still create, the 10point system from previous Black Ops games returns. You can either have a loaded primary weapon with lots of attachments, or a more balanced layout with less primary weapon customization but with grenades and sidearm. There's also a new Gunsmith system, where any weapon can be visually tweaked with multiple models for each attachment, distinctive camos, and custom emblems. Weapon Paint Shop feature lets players create custom graphics that are displayed on the sides of their guns.
Having a look at some of the score streaks, which again have scored tiers that provide various abilities, most should be familiar to players. From a call-in UAV to set of combat robots, you can even call in a mothership VTOL with turrets for yourself and two teammates.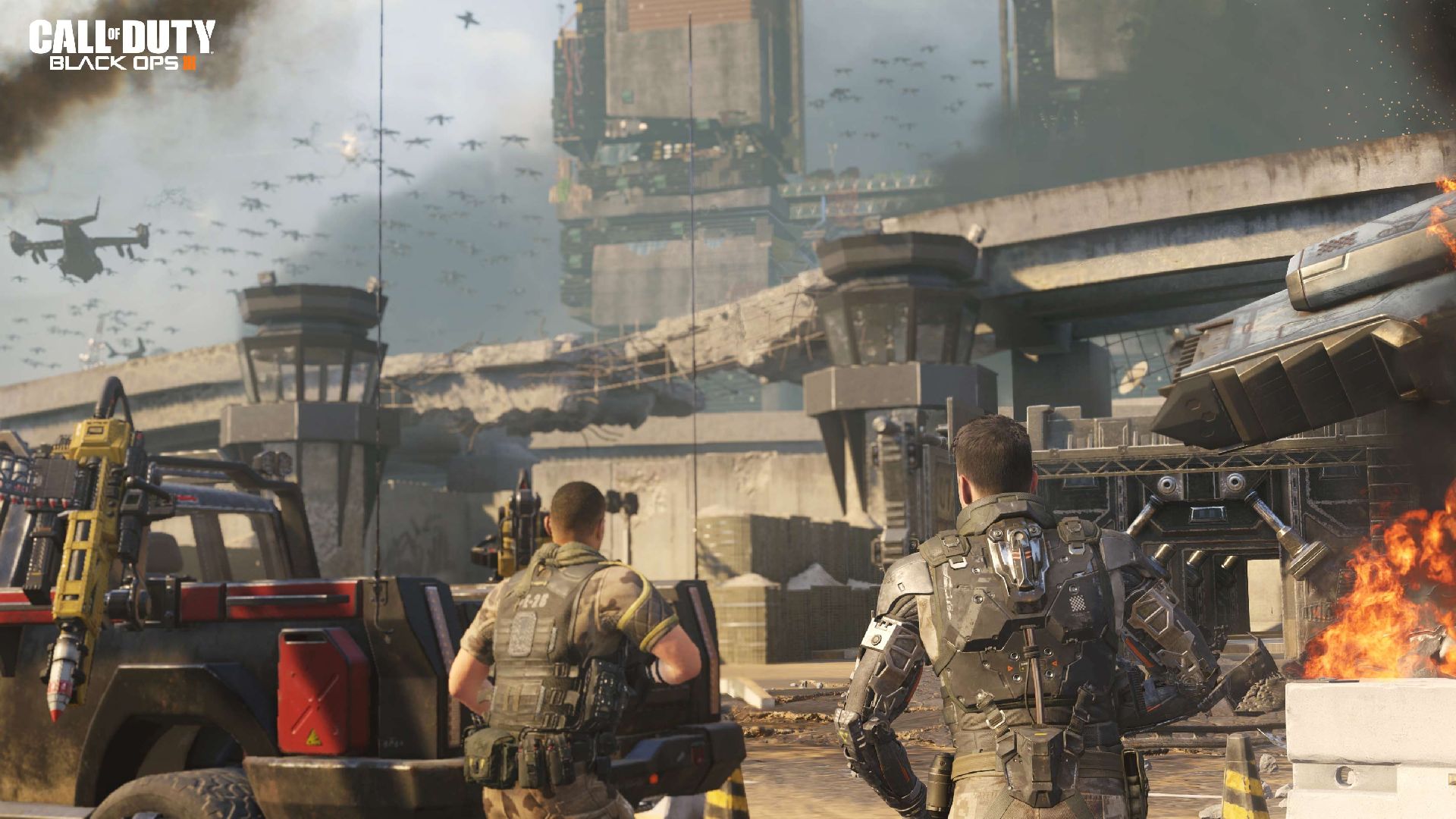 With our loadouts ready and map picked out, we were on the way kill confirmed on Combine, on the PS4 demo machines. The Combine map was set in a farming and sustainability research facility. The edges of the map featured many deadly drops, while the center of the map was designed around quick encounters in tight corridors with some outdoor areas as well. We found our foes quickly, and the round was over before we knew it, because getting used to BO 3 multiplayer for the first time certainly makes time fly. I finished second in score, with a 20-13 k/d result. Not bad for a warmup round.
Next, we were headed to Hardpoint on Evac. The Evac map featured an abandoned emergency evacuation zone atop a rooftop in the middle of a flooded zone. This map felt a bit similar to the first, with a variety of enclosed and open spaces, but was larger in size and thus offered better engagements. Evac, like Combine, offered a number of verticality changes, from catwalks to second levels of buildings. The rounded concluded, and I came in as the top scoring player, with a 20-13 k/d ratio once again.
The final mode and map was Domination on Hunted. Definitely a change of scenery, the map centered around a hunting lodge is situated beneath a waterfall in the mountains of Ethiopia. The main pathways were wide open but provided strategic cover, and there were a multitude of ways to traverse between the objective points. After a competitive struggle, our team was defeated, but I once again managed to grab the top spot with a 14-11 k/d ratio.
Scores aside, playing Black Ops 3 multiplayer was fun. Maybe it was the great feeling of the customized weapon I'd picked, or how satisfying it sounded, or how effective it was at brining enemies down. Despite not being very involved in the Call of Duty muiltiplayer scene over the length of the franchise, Black Ops 3 seemed quite enjoyable and rather promising.
Call of Duty: Black Ops 3 will be available on PC, Xbox One, and PS4 on November 6, 2015.
Comments
blog comments powered by Disqus