»

Articles

»

Call of Duty: Modern Warfare 2
End of Modern Warfare 2 PC? (Blog)
Are the lack of dedicated servers for COD: MW 2 going to spell the end for the PC game? Red Faction and Resident Evil reviews. Uncharted 2 is currently underway!
Today it was announced that Modern Warfare 2 PC would have no dedicated servers, no server lists, no mods
I'm pretty disappointed by this news from Infinity Ward. I was pretty confident we'd see much the same as COD 4 - dedicated servers and all that goodness. I mean the COD 4 PC community is very impressive and it's one of the most played FPS games on the PC. 14,000 people playing right now, more than BF2 and TF2.
Rob Bowling said in the podcast "Making it much more accessible to the PC community as a whole" Which is interesting when you have such a huge player base already? Surely that says that maybe we don't need more accessible at all. The only good news out of the podcast was the fact that it uses STEAM and VAC - which is imo superior to punkbuster. The rest is purely a slap in the face and I'll strongly consider cancelling my preorder. I'm not really that interested in single player for call of duty games. What are your thoughts?
-----
GAME REVIEWS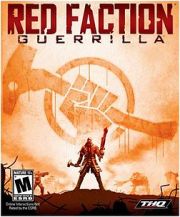 I completed a review for Red Faction Guerrilla overall I enjoyed it. There are many things built around the gamplay design that are done simply to make it fun, not realistic. Like for example your vehicle gets destroyed in the middle of nowhere, you start running along a road. A red faction vehicle will spawn in and drive right up to you and the driver gets out and walks away. Or when you do a side mission the vehicle turns around so you can just drive foward instead of doing a 3 point turn.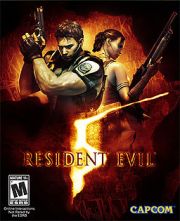 The other game I picked up within days of Batman AA and Red Faction Guerrilla was Resident Evil 5. I'm very glad to say that Capcom did a great job with the PC port. The game looks amazing, runs like greased lightning on my machine, great cutscenes and decent multiplayer. But sadly I'm not a fan of the gameplay at all, the game mechanics are very slow and cumbersome. You can't move while you aiming or reloading and you can't turn your character while reloading. That along with some really really bad AI (Sheva) makes me strongly recommend against single player. However if you are into Co-op then it's decent (some inventory issues) and mercenaries mode is sometimes enjoyable.
------
NOW PLAYING
Lastly but certainly not least I picked up Uncharted 2 on Friday and have played up to chapter 12 so far.
My initial impressions are very favourable. I am enjoying this game a lot more than the first. I think they are doing more with the story, the dialog is better and makes me chuckle frequently. The pacing is pretty good, no rogue checkpoint saving problems yet. The enviironments are really detailed and the ambient sounds really puts the icing on the package. It's definitely a good contender for GOTY for me although. I'm not strongly versed in the PS3 catalogue but I've played a fair share of demos enough to know this game up with the best..
UPCOMING GAMES

Well since my MW 2 preorder is under question right now I only really have Torchlight as a certainty which I already purchased on Steam. The game is selling for $18 on Steam currently in the pre-order phase. It looks like fun anyway and with the somewhat lacklustre Q4 release list for PC (and even consoles) I'm in need of something that will last me a little bit, dragon age is there also but release day DLC just annoys me to no end.

Comments