Prototype 2 Review
An action-packed sequel that offers more value to newcomers than original fans
Arriving three years after the debut of the IP, Prototype 2 is a mostly enjoyable action romp that's still focused on violence over everything else. It's a good game, but it isn't a very good sequel, as virtually most of the mechanics and elements remain unchanged and what was once novel now feels repetitive. If you wanted more Prototype, you should have been a little more careful of what you wished for. Prototype 2 can be a thrilling game, but it poses a question if more of the same was a good idea.
The main character of the game is James Heller, a man who returns home a year after the original outbreak, to find his family dead and figures that Alex Mercer – the original catalyst of the virus that is once again sweeping NYC – is to blame. Upon encounter, however, Mercer infuses Heller with his powers instead, hoping they can team up and take on the Blackwatch forces that are again seemingly the bad guys. Heller is not a very strong titular character as his frequent shifts between compassion and anger seem random and over the top, while the supporting cast is only there to fill various narrative stereotypes. Even Mercer himself is absent for a lot of the story. Most of the cutscenes take place in the same chaotic video style, and can be tough to interpret at times. Like the original game, Prototype 2 has a lengthy story with a few twists and good voice acting, however many of the subplots are forgettable and the ending is rather unsatisfying after so many hours of play leading up to it.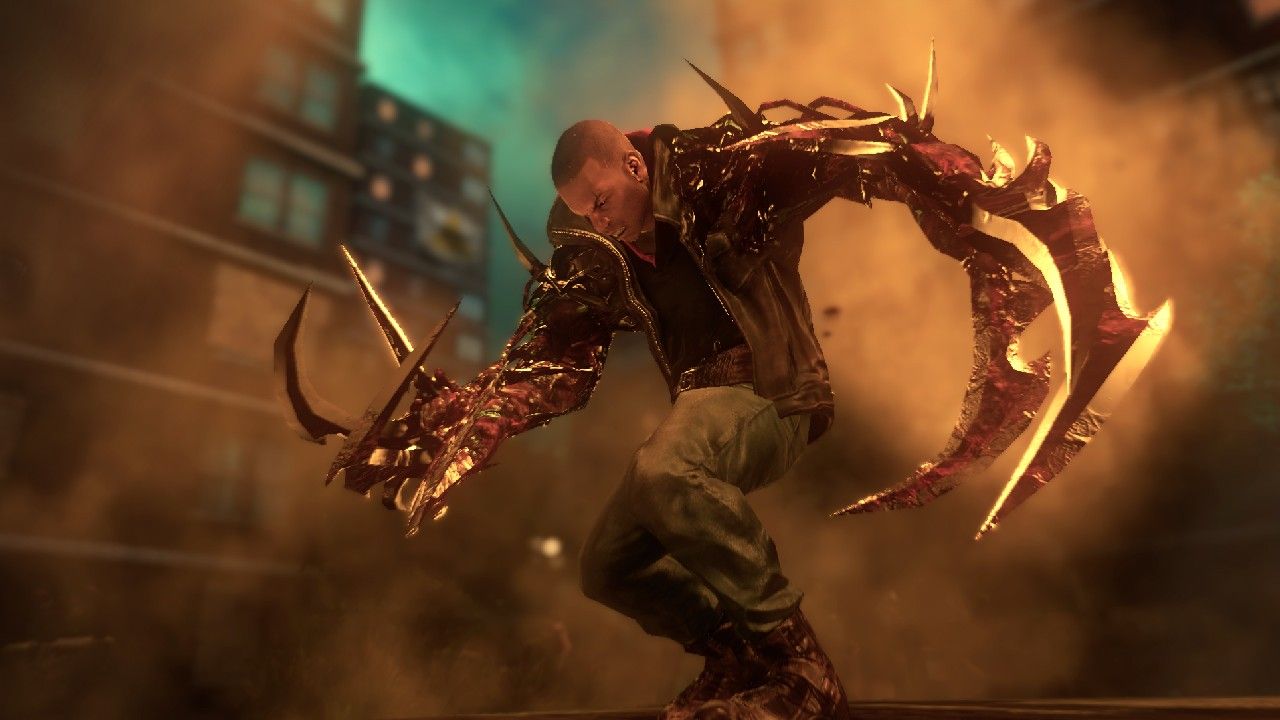 For those who missed the first game, there is a very brief story cutscene explaining the events. Prototype 2 once again takes place in NYC, which is under the effects of the Blacklight virus to various degrees. There are three islands (zones), and each is progressively worse – Green, Yellow, and Red zones range from citizens living in peace to infected roaming the streets, respectively. People and enemies alike live on the streets, and the random conversations which you can eavesdrop on add a bit of life to the game. Beyond that, however, they are still mindless drones ready for your consumption.
Your health is again restored by consuming enemies and civilians alike (which puts a dent into Heller's supposed emotional side when he's been eating the very same innocent people he is often so keen on saving from Blackwatch). Heller is able to evolve after earning enough experience and consuming enough poor baddies, which lets you select from a range of improvements from higher health to more devastating attacks. Players also search the open world for special enemies who can be consumed in order to improve one of your already unlocked attacks or abilities. It's all fairly basic, and pretty much the same as before.
Comments
blog comments powered by Disqus