Elder Scrolls V: Skyrim Review
One of the best roleplaying games of all time
Over five years ago, The Elder Scrolls IV: Oblivion was released for PC, Playstation 3, and perhaps most importantly Xbox 360. For Bethesda, its timing was impeccable. Prior to Oblivion, the Elder Scrolls series was an extremely well-respected but somewhat niche PC franchise. After its release in 2006, at a time when the Xbox 360 was starved for good titles, the series was finally able to break its way into the main stream, and millions of new players entered the mystical world of Tamriel. The Elder Scrolls V: Skyrim fills these large footsteps readily and positively advances and extends the Elder Scrolls franchise in a big way. Simply put, this is the best Elder Scrolls game to date and one of the best games this generation. Here's why.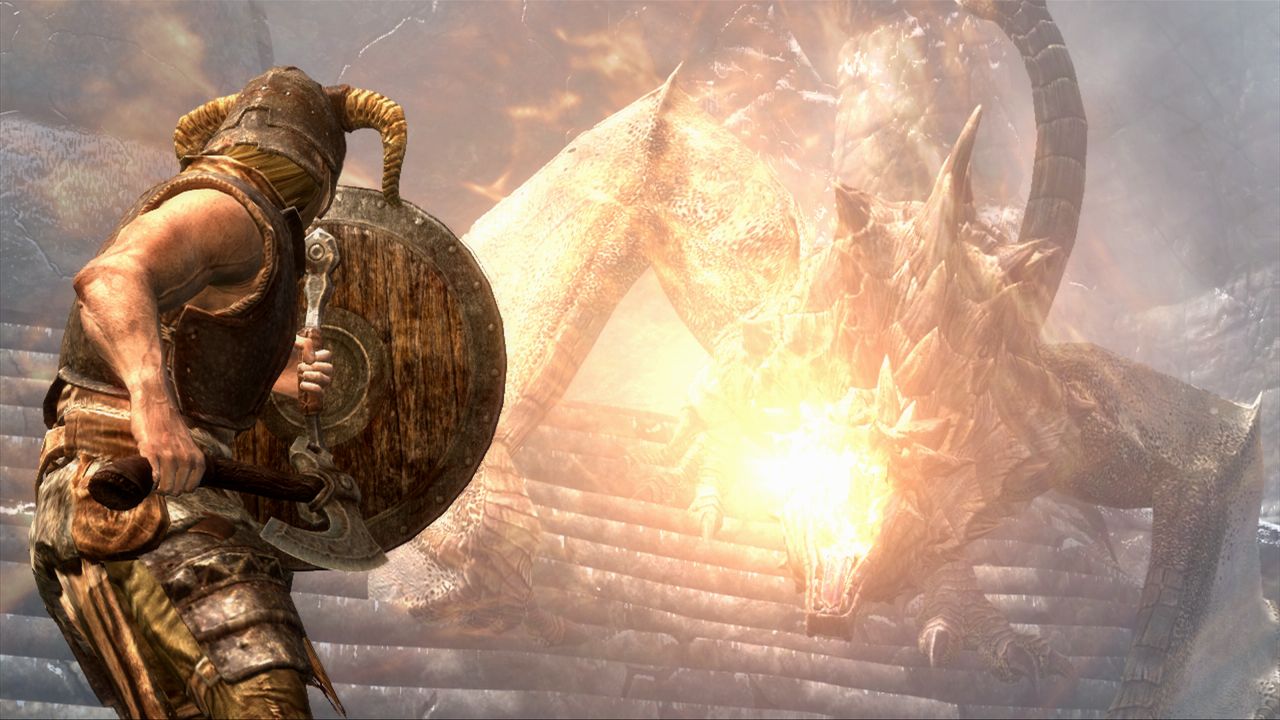 Like all good Elder Scrolls games, you begin your journey through Skyrim with your character hitting rock bottom. In this case, that means nearly being executed for being a suspected rebel arrested while crossing the border into Skyrim. Thankfully, you are not executed (spoiler alert!) but are saved at the last minute by a sudden dragon attack, the first any resident of Skyrim has seen in hundreds, if not thousands, of years. After a short and exciting tutorial mission, you are set loose upon the massive and entirely open game world. You can move forward with the game's primary quest discovering more about your Dragonborn heritage and what it means for the ever growing dragon menace, pick a side and fight the good fight in the nation's morally-gray civil war, or simply load up with a weapon or two, pick a direction to walk in, and see what you can find.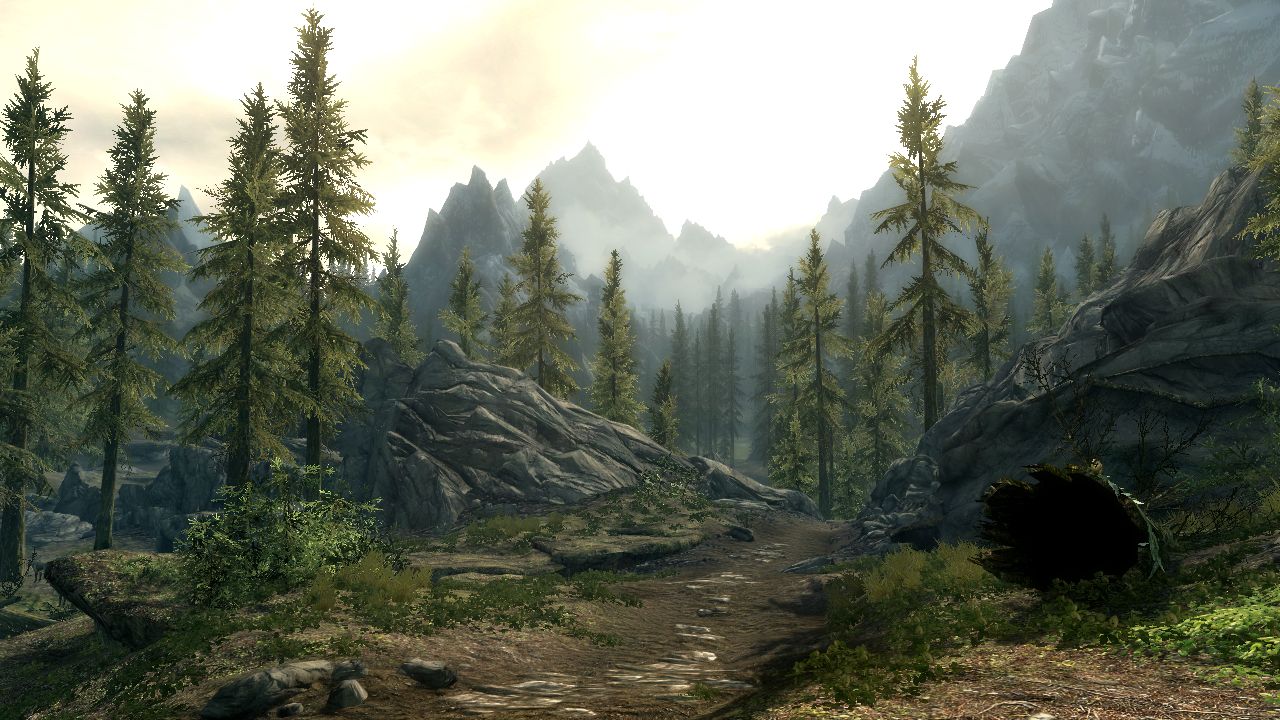 The realm of Skyrim is a strikingly beautiful one. Long mountain ranges jut up from the horizon in all directions leading to stunning, fog-lined vistas, cities carved directly out of the side of mountains, and dank, roughly-hewn dungeons spidering their way far underground. Dwemer ruins make their fortunate return and lead to some of the game's most visually impressive and culturally interesting locations in the game. Bethesda finally decided to do away with the extremely aged Gamebryo engine that brought us Oblivion, Fallout 3, and even Fallout: New Vegas. While it was, in some respects, even looking a big haggard at the time of Oblivion's release, it wasn't 100% known prior to Skyrim's announcement whether or not they would finally make the jump to a new engine. Thankfully for us, Bethesda put in the time and money on a new engine that is absolutely breathtaking. Character animations are better than ever, landscapes retain a massive amount of detail regardless of your distance from them, and individual items are extremely detailed and crisp looking. Certain levels of texture pop-in do occur off and on, at least while playing on the Xbox 360, but not nearly as badly as many other triple-A titles we have seen this year.
Comments
blog comments powered by Disqus