Game of the Year Awards 2013
We pick out the best titles from the past twelve months
---
---
Game of the Year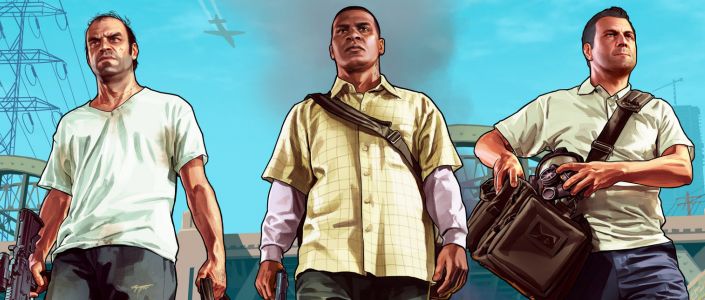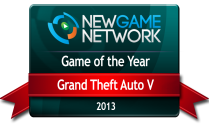 It's tough to pick a single subject to describe a title as expansive as Grand Theft Auto V. Perhaps it should start with the vastness of the open world, or the near endless gameplay and general chaos possibilities that await you in San Andreas. Or maybe readers should focus on the game's immense plot and memorable characters. That's before mentioning the improved vehicle handling, satisfying shooting, and incredible attention to detail. But then you realize that this is barely scratching the surface; merely pointing out the biggest pillars of the experience from a bird's eye view.
The three main characters come to life thanks to great writing and voice acting. All three are excellently presented and standout for their voice work, not only in the realm of the GTA franchise, but gaming in general. The actors should be commended for delivering their lines with enthusiasm and expert execution, but it wouldn't work if it wasn't for the great script. GTA V's writing is pure brilliance at times; filled with jokes, parodies and all kinds of sharp commentary - an accomplishment that many games fail to achieve, let alone those with so much story to tell.
The city of Los Santos itself is quite large, easily comparable to that of GTA IV, and just as detailed. Every street corner is unique, each area modelled after its real-life counterpart, or at the very least inspired by it. Those who have been to Los Angeles will easily recognize some of the landmarks, recreated here with full grandeur but with their own unique take on the architecture. It's probably the largest world that Rockstar Games has ever built, and although the rural areas are not as detailed as Los Santos, they add sheer scope to the game.
Refined shooting and driving mechanics deliver one of the most enjoyable experiences to date. The sheer variety of activities offer tons of gameplay possibilities. Ambitious but flawed, the online component is both engrossing and frustrating; but even it is not enough to take away from the overall grandeur of the experience.
Grand Theft Auto V is a significant milestone in gaming. And even though it's not perfect, this is a title that continues to prove one of the most popular franchises ever has still got it. And it is the 2013 Game of the Year for New Game Network.
Honorable Mentions: The Last of Us, Assassin's Creed 4: Black Flag, Metro: Last Light, Bioshock Infinite, Gone Home
Thanks for joining us for the 2013 edition of Game of the Year Awards, and we hope to see you next year!
Comments