Need for Speed Rivals Review
The racing franchise returns with enticing gameplay design
After the police chases returned to the Need for Speed franchise in the 2011 remake of Hot Pursuit, the series has seemingly found its new focus, fuelled by developers at Criterion Games. However, the games that followed, including Shift 2: Unleashed, The Run, and the Most Wanted remake failed to capitalize on that momentum. The 2013 entry in the franchise, entitled Rivals, once again focuses on the eternal battle between racers and cops, this time under the helm of Ghost Games. But unlike last year's Most Wanted, this is a focused and fun arcade racer that brings the franchise back to form.
Need for Speed: Rivals takes place in an open world of Redview County. Players will choose to undertake a career as a racer or a cop, with a thin storyline to go along with it. A glaring problem with Most Wanted 2012 was that the concept of progression was seemingly lost. Bad design choices were abound, but Rivals is a complete turnaround in that regard. Your progression is centered around Speed Lists. These are objective lists, usually presented in a set of three types, that you must complete in order to progress the story and unlock a new car.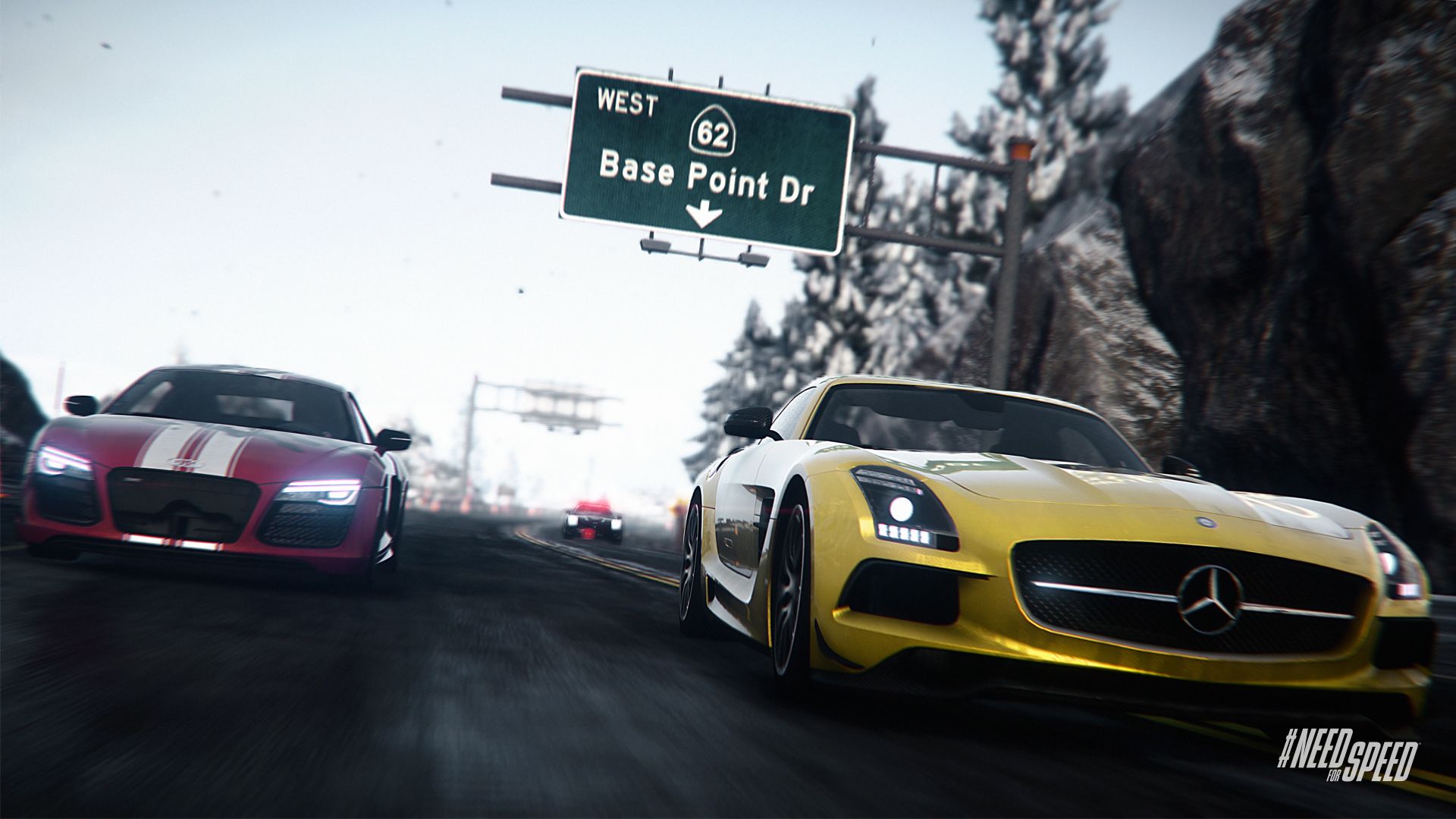 Let's start with the racers. Your Speed Lists usually fall into one of three categories, each focusing on a specific set of skills. A driving speed list might ask you to perform jumps, drifts, and reach certain speeds. A racing speed list may require you to finish in the top 3 in a specific event type. Gamers who have an inherent completionist streak, will find the speed list system quite addicting. The lists themselves are stacked across chapters that represent your overall career, though there's nothing more than a short cutscene to move you along.
Upon completing a list, you'll need to return to your safehouse, where a new car is unlocked as a reward. You'll also bank any Speed Points you have earned into your bank account. Herein lies one of the more intriguing mechanics in the game. As you're free roaming in the open world, or participating in events, you earn Speed Points as you have in previous games. The catch, however, is that the world of Rivals feels more like a persistent MMO than just a map to roam around in. Any Speed Points you earn are actually temporary until you physically drive to the nearest safehouse and bank them. If you happen to crash or get busted for any reason before reaching safety, all your points are lost. It's a fantastically thrilling risk and reward mechanic. Do you keep your heat and points multiplier going and try to earn more, or do you drive to safety as soon as the event is done?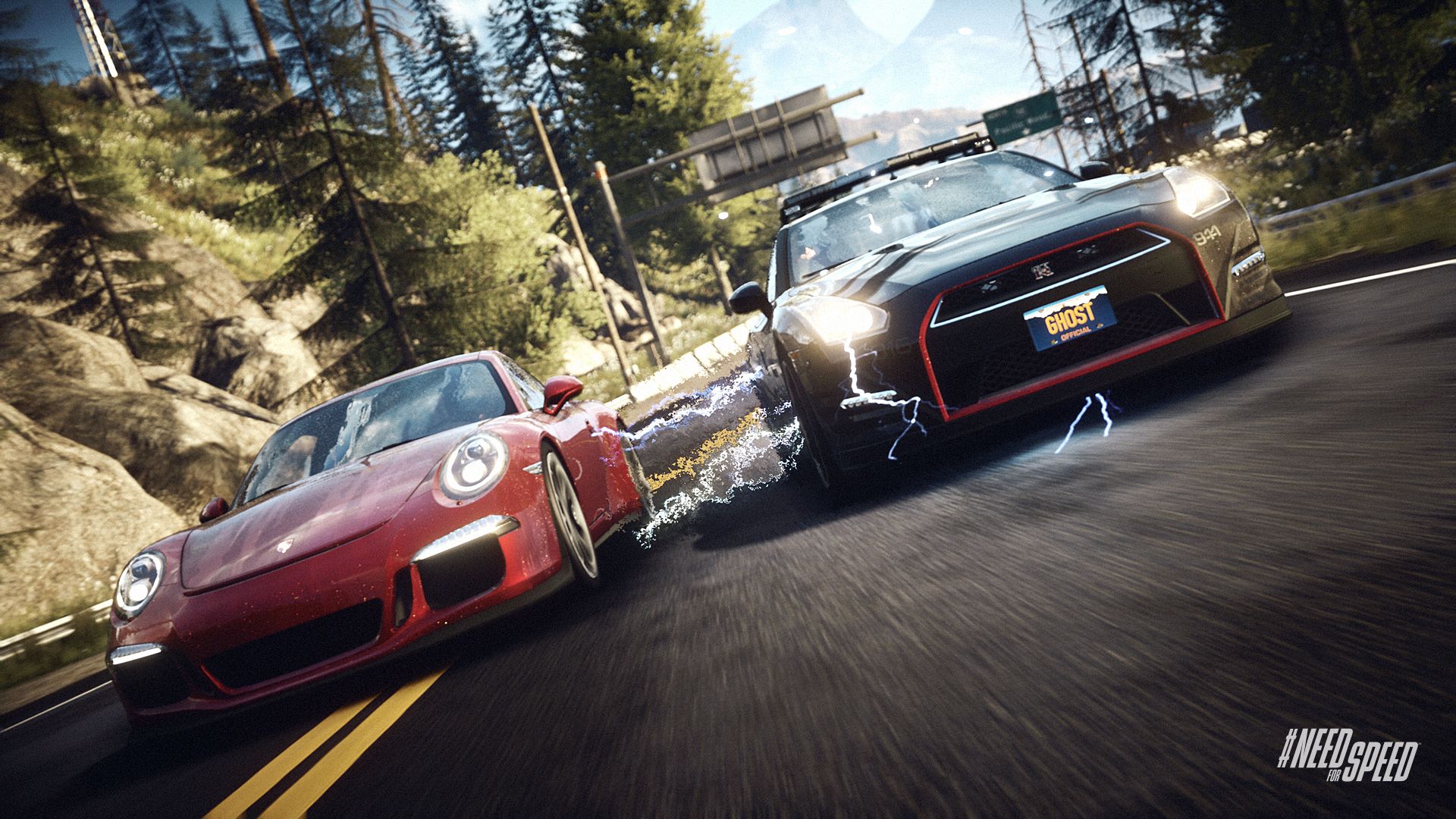 Speed Points are crucial for racers, as you can purchase the newly unlocked cars, or customize your existing rides. For the first time in a while, Rivals allows you to customize a few basic performance aspects of your vehicle, so that you can keep using the same car and improving it to match the newly unlocked ones. You can also change colors and apply various liveries and decals, a feature sorely missing since the days of Underground. Finally, you'll need to purchase the Pursuit Tech weapons, as seen in previous games, to help you battle the competition. From shockwave blasts to EMP fields, players must buy the tech for every car separately, and it can also be upgraded for a few levels to increase usefulness.
Anytime you're roaming or racing, cops are bound to get involved. Their goal is to make your life difficult with lower performance but more physically durable vehicles. Even after an event is complete, the race continues until you escape or get busted. You can switch to the cop career at any time when inside your garage, should you wish to annoy other racers for a change. The two career paths are independent of each other and do not share any cars, tech, car unlocks or Speed Points. Cops still have the same Speed List structure for the overall career, but of course with different objectives on each list.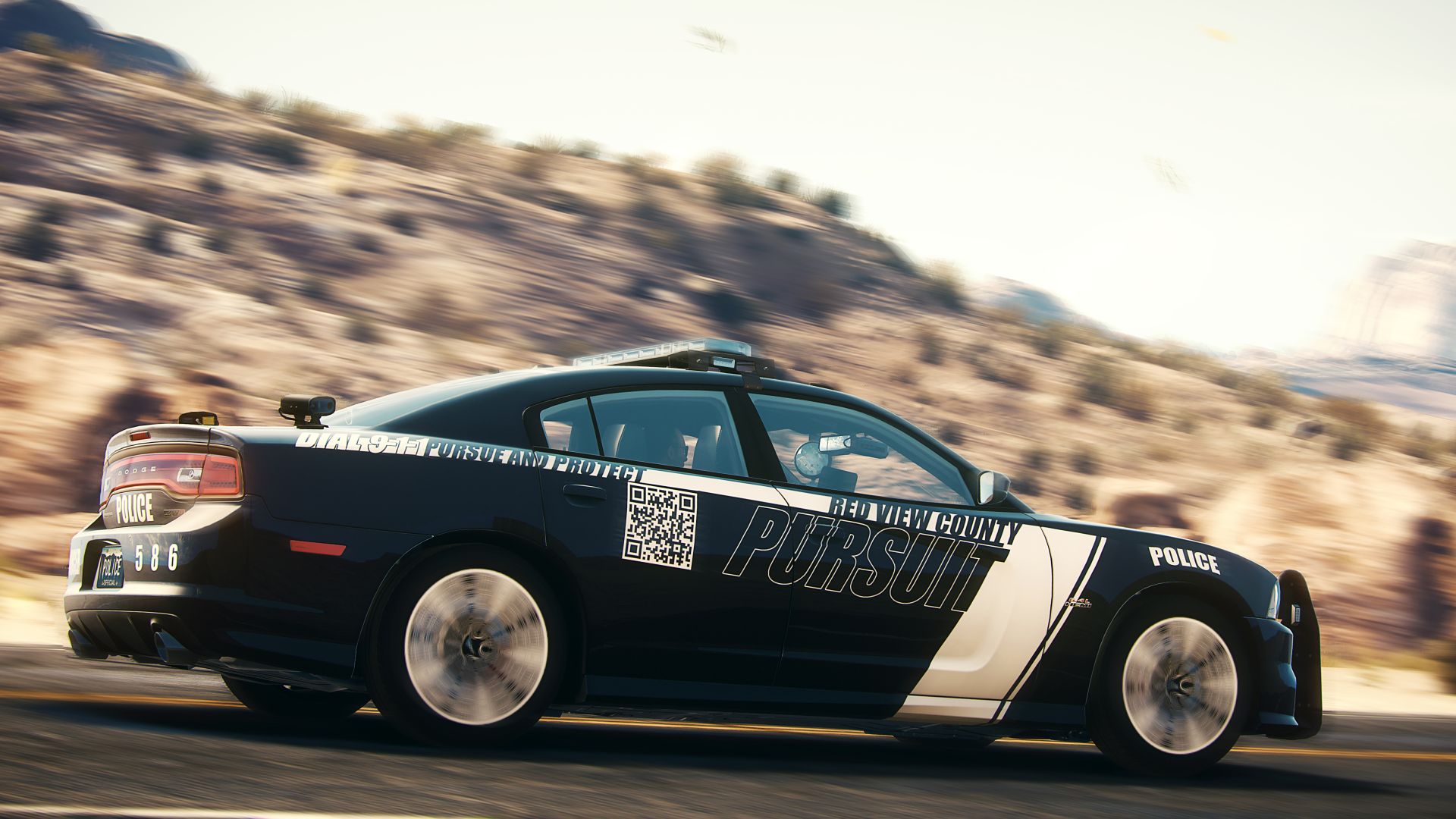 Unlike racers, the cops have a much smaller selection of cars that are geared specifically for taking down the criminals. You still unlock cars by completing the speed lists, but they are free to use. That's because cops do not have the same risk/reward mechanic, but they are also at a disadvantage of earning Speed Points. Cops can earn them by skilful driving, and also by taking down racers as a reward. Overall however, the income is much smaller and thus will only be spent on Pursuit Tech upgrades. There is no performance or visual customizations for cop cars.
The open world contains many events for both cops and racers to complete, and you can either drive or teleport to them from inside a garage. Some are based on pure racing, others on pursuits, and all come with a difficulty rating to help you decide what to undertake next. Both racers and cops can also just freeroam, try to set new speed trap and photoradar scores, and engage in random head to head races. Slamming a cop car will ignite a pursuit for racers, and cops can just turn on their lights to begin a chase. This level of freedom is both exhilarating and intimidating, as everyone is on the lookout to ruin a racer's day by making him lose the accumulated Speed Points. To help with this a bit, racers can enter their safehouses at any time – while driving by at any speed or still in a heated chase. All outposts and events in the game are unlocked from the start.
Comments