FIFA 14 Review (PS4)
The popular sports franchise kicks off a new generation
There is little disputing the fact that the FIFA franchise from EA Sports has become a dominant force in sports gaming genre over the past console generation. Not only that, it was a great game all around that often exemplified on how to deliver yearly sequels and continue to take on the sales charts. As the PlayStation 4 kicks off the next generation console era, EA Sports once again hope to establish a grip on the football gaming world with the release of FIFA 14.
As the game is already available on current generation platforms, most of the features and modes return unaltered. Based on panels, not unlike the Microsoft Metro interface, the main menu manages to present everything in a sleek yet highly organized manner that's easy to navigate. You'll be prompted to get into the game's most prominent mode of FIFA Ultimate Team almost from the outset. The basics remain the same – build a squad using player cards, and guide them to glory in offline and online leagues and championships. Unlock new card packs by spending credits that are earned by playing matches.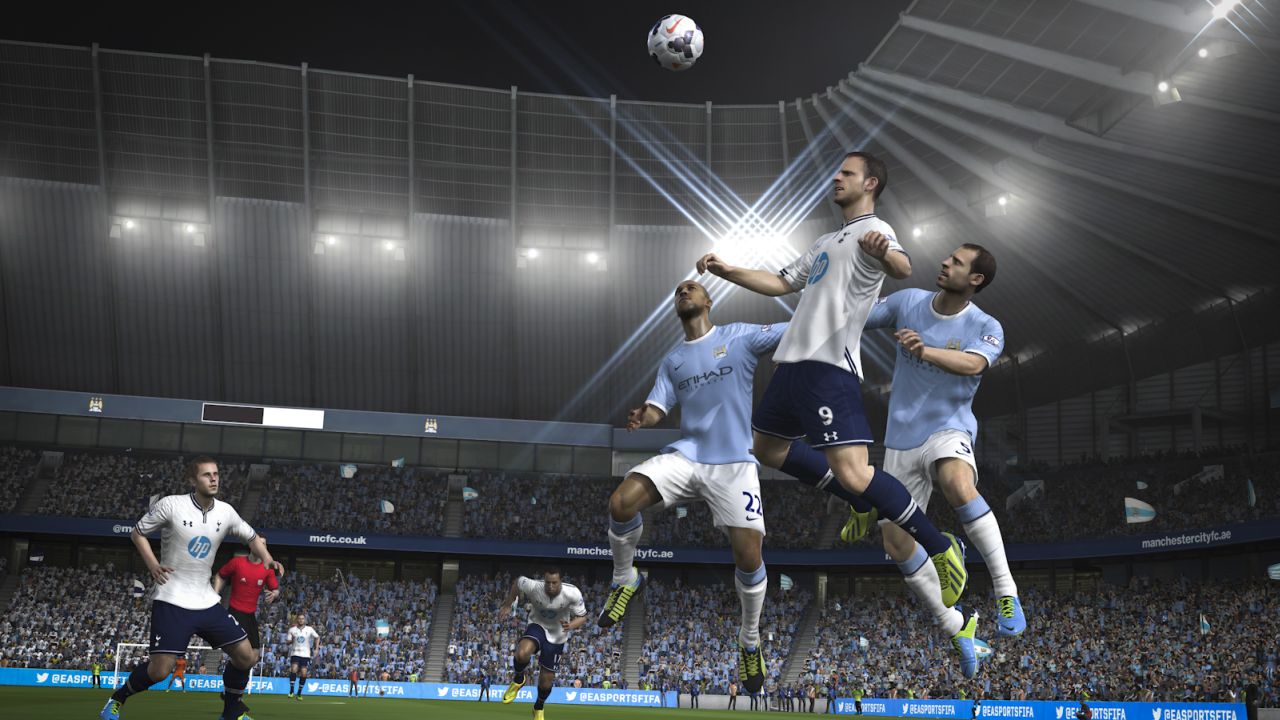 FUT does everything it can to reward you with player packs and get your team to improve as soon as possible. Returning FIFA players will be granted freebies right away, while newbies will benefit from a tutorial-like Manager Tasks system that also awards plenty of packs. It won't be long before your team has a very decent and skilled roster, at which point you'll just need to worry about chemistry and formation. This focus on letting players build a decent squad as soon as possible goes a long way to proving that EA isn't just concerned with making you pay real cash for player packs. And while the progress does slow down overtime, you'll still be able to keep a competitive squad easier than in previous years.
One gameplay addition in FUT 14 is the introduction of individual player Chemistry Styles. These styles essentially act as boosts, letting your players get an increase in various performance stats when you apply a certain style. Another addition is the loyalty, requiring footballers bought on the transfer market to play a few games before they are fully integrated into the squad. Finally, the Seasons play has been expanded to 10 divisions for better player segregation and more to strive for. FUT's addictive nature is as strong as ever in FIFA 14, and worthwhile changes have been made to make this mode more accessible and enjoyable. You'll also be happy to know that your FIFA 14 Ultimate Team carries over seamlessly from PS3 to PS4.
In Career mode when playing as a manager sees a revamped scouting and transfer system. Much more similar to something found in football management sims, the new scouting requires you to manage staff as they discover players in various nations across the globe. You'll need to decide on scouting parameters and sign players based on estimated level. No longer are you able to use the transfer market and sort the results by overall ability – a step towards realism, but one that might annoy some players.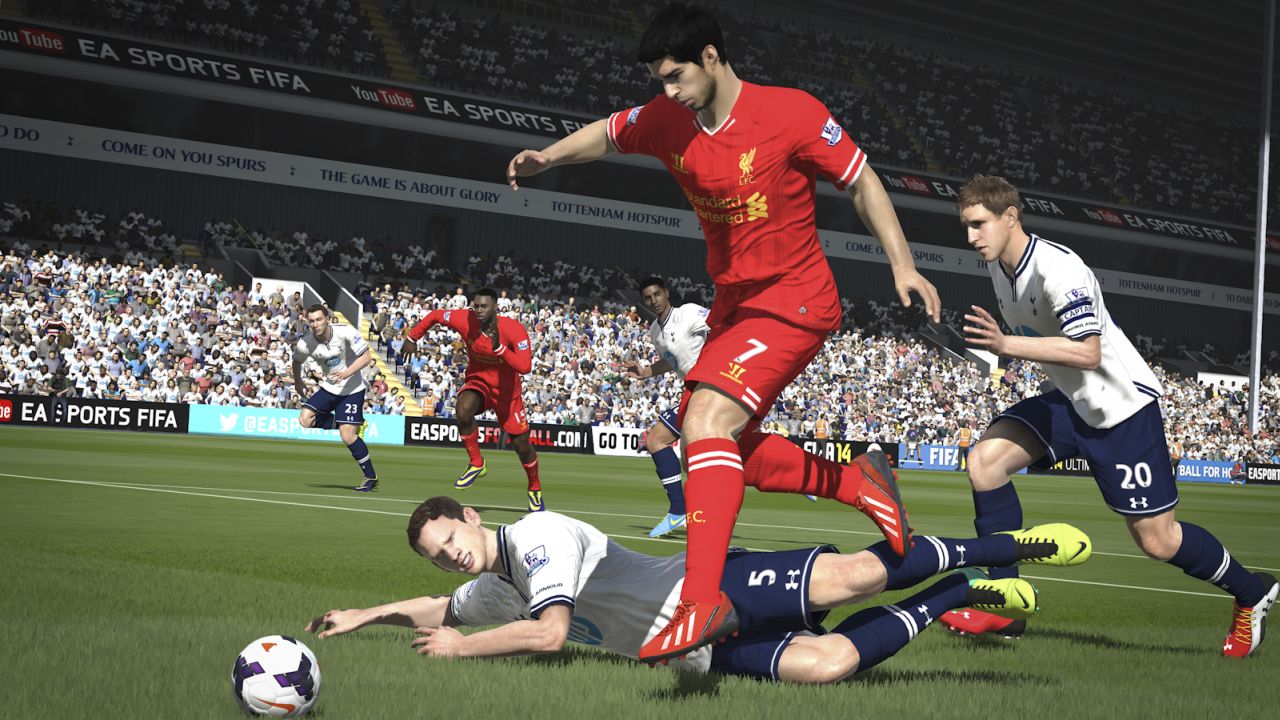 In the multiplayer arena, there are also no new modes. Instead, the Match Day Online feature set – which dynamically adjusts player ratings based on their real life performance – makes its way into Seasons. So anytime you're playing a competitive match, you will be using the latest player rankings and statuses instead of just the default roster. This also applies to returning Co-Op Seasons mode, with 2v2 ranked online play. Connectivity has been fairly stable in the opening weeks – aside from PSN itself struggling to cope with the PS4 launch and the sheer amount of users trying to access the system. No major technical problems to report when playing online. Constant disconnects from EA Football Club are also seemingly mitigated.
Where the game changes most, of course, is on the field of play. Utilizing the new Ignite Engine, FIFA 14 looks and plays fairly differently from its current-gen counterpart. Immediately noticeable are the new player animations and corresponding AI. Both friendly and opposition players make great decisions, show heightened awareness and make this feel like one of the most realistic sports titles to date. Marking, fighting for position and possession, AI players are as smart as they are more aware of their surroundings. The new physics engine also helps with player momentum and making the ball feel heavier.
However, with a new engine come a few issues. As you may recall a few years ago, when FIFA introduced its new physics engine, there were a few problems with collision detection which resulted in awkward and hilarious interactions. A similar situation exists in this version, whereas players will sometimes behave very strange when they become entangled. It presents a real problem when it happens in the box – we've witnessed far more penalties and red cards given to goalkeepers in the hours spent with FIFA 14 on PS4 than in any recent title. Penalties get awarded without even making a tackle, and attacking player not even falling over. Hopefully it will be addressed in a patch, but for now it's best to play safe inside the 18 yard box.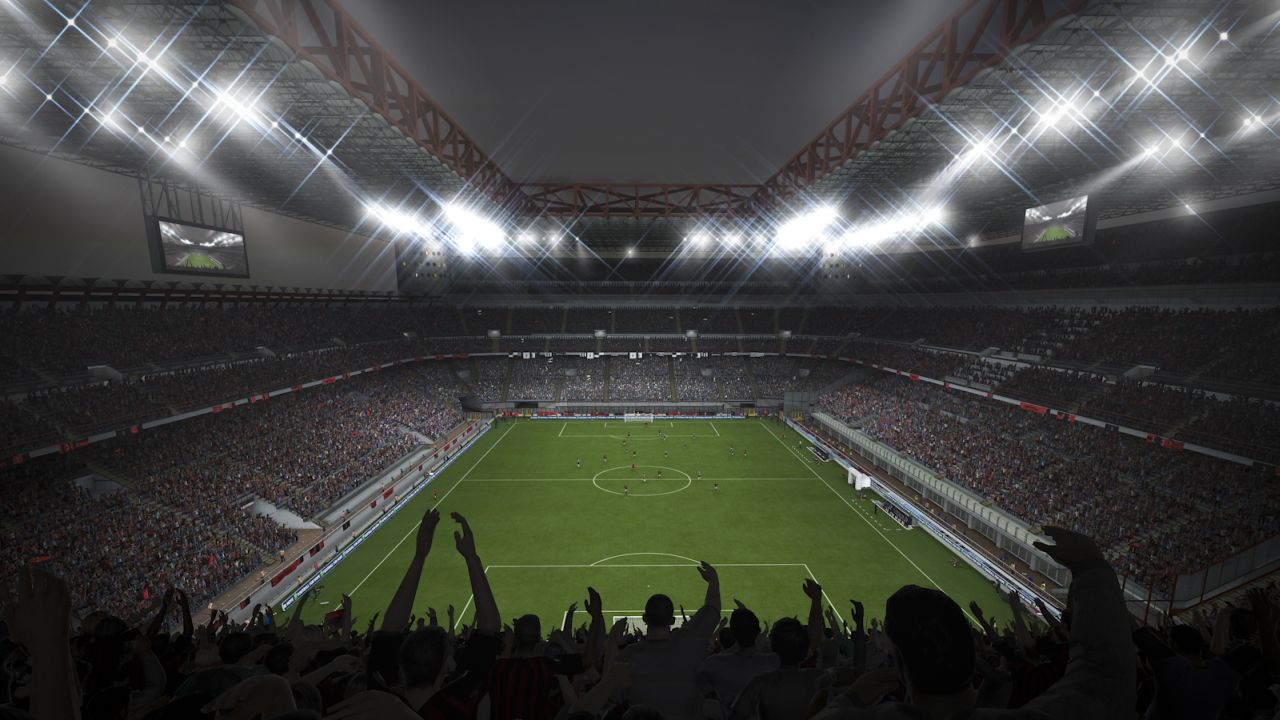 As the first title on next-gen consoles, FIFA 14 aims to impress with its revamped visuals, and does not disappoint. Right away you'll see the high resolution textures, better player models, a 3D crowd, 3D grass, cloth effects on uniforms, and more. It's a great looking title that still runs at a smooth framerate as you've come to expect. The highlight has to be new overhead shots of the stadiums as they showcase some very impressive level of detail and lighting effects.
The atmosphere on the pitch is improved by not only sharp visuals but also new out of play sequences. FIFA 14 on PS4 uses very few cutscenes, so unlike in previous titles, players will naturally move around the pitch after the whistle, to get the ball, go for the corner or throwing, or run to the sidelines for a substitution. You've also got better replays from various camera angles, slowed down for your viewing pleasure. It helps immensely with giving the game a more authentic feel and a more realistic pace. There are some oddities with the new system, like players breaking in and out of animations while on camera or just bumping into one another, but that's not a big detriment.
It was obviously difficult to focus on so many different versions when developing this year's FIFA title. With the PS4, you'll get some great visuals and an improved atmosphere, with your Ultimate Team carrying over, but otherwise the content is all the same as the current generation. It's up to you to decide if that's worth the $10 upgrade offer for PS3 version owners. Those who don't yet own FIFA 14, this is an excellent game of footy and PS4 likely offers the definitive version to get.
Our ratings for
FIFA 14
on PlayStation 4 out of 100 (
Ratings FAQ
)
Comments