NBA 2K14 Review
Hail to the King, Baby
It's a rare video game that casts you in the role of the villain. A proper villain, that is. Not some open-world game's honorable outlaw, or the part-time sinner, part-time saint from a western RPG. Thankfully, NBA 2K14 is here with an answer for those hoping to finally walk a mile in the bad guy's shoes. Size 16, black.
Did I mention that I'm a Spurs fan? Let's not dwell on that little fact - I'm still avoiding Sportscenter for fear of traumatic flashbacks of the 2013 Finals. But it does make the LeBron James-centered NBA 2K14 a peculiar point of entry for a series neophyte like myself. It's strange seeing him grace the front of the game, arms outstretched as if to grasp all the spoils that my Spurs nearly had. But cover boy honors are only the most recent of prizes laid at the feet of King James. He's the reigning and defending champion, a four-time MVP, and nine-time NBA All Star. James is also the league's most heavily courted free agent whenever he casts his divine gaze upon the open market, as he did during "The Decision", 2010's fateful exercise in televised egotism.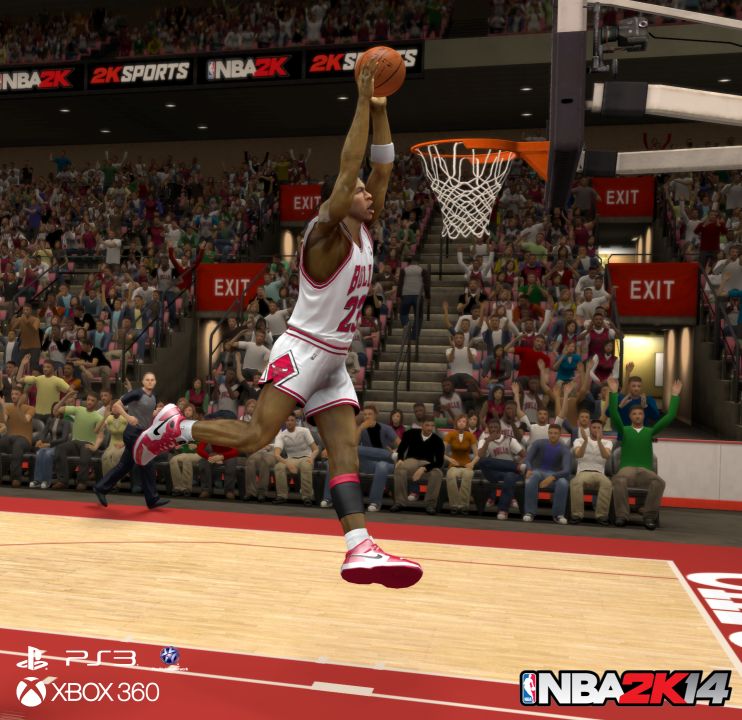 Enter NBA 2K14, with what seems like a devil's deal. Take control of LeBron, and lead him down one of two divergent paths. One, to continued prosperity in Miami, the other, to take his talents to free agency once again. Who picks the former? Heat fans, probably, and few others. The latter - the brilliantly named "Fantastic Journey" - is far more compelling, an improbable tour that sees James jump ship to a nascent super team in the New York Knicks and make a patronizing stop at Cleveland. Along the way he runs a gauntlet of unlikely scenarios, featuring a revitalized Allen Iverson, an emergent arch-rival "King John" (the King in the North!) and - I kid you not - a few dream sequences.
In many ways, LeBron: Path to Greatness doubles down on all the self-involved speculation that made The Decision such a public relations nightmare for James. Playing through NBA 2K14, though, I'm finding that a little more time with the MVP dulls some of the indignation. Isn't this exactly what I come to the NBA for, after all? This isn't baseball, with its sabermetrics and its airs of objectivity; basketball has always been messy, personal, swaggering. It's a cult of personalities, and in that sense I suppose King James reigns admirably as either its savior or its tyrant. If nothing else, the Fantastic Journey helps to hammer that point home.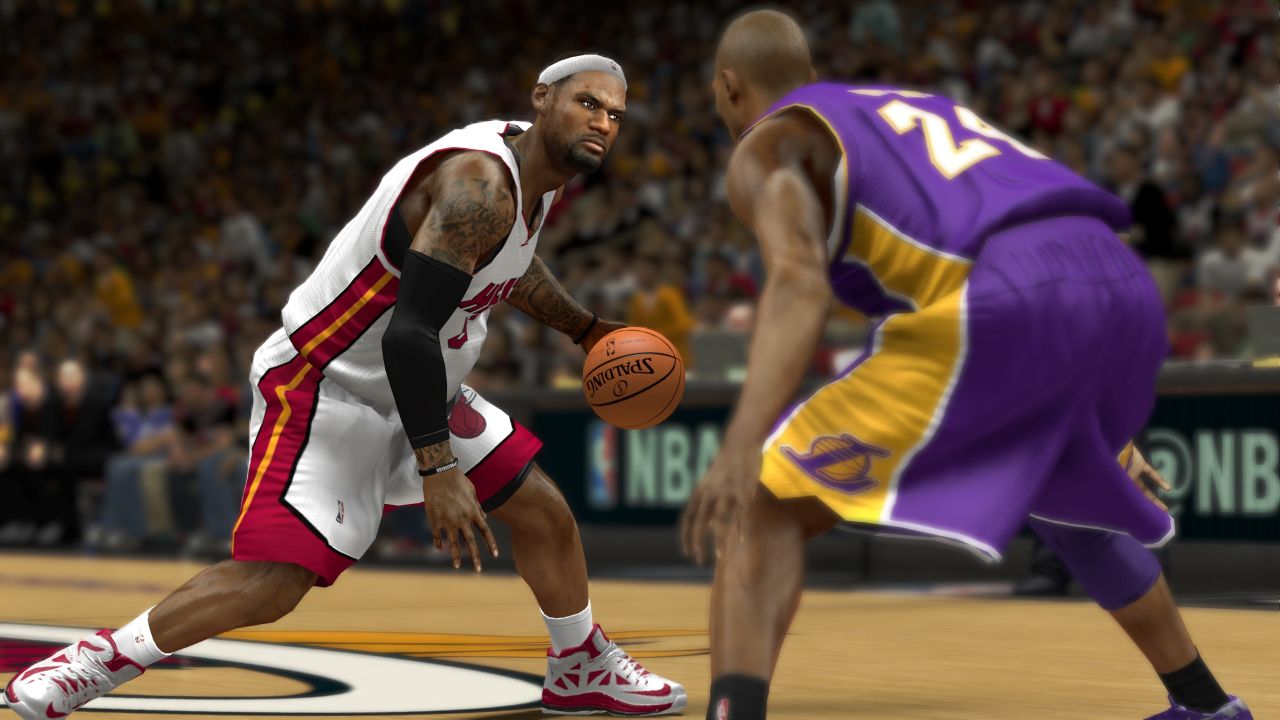 In more practical terms, the mode is just another mildly entertaining diversion from the flagship "My Career" create-a-character suite. I hear that it's largely unchanged from last year's offering, but if that's the case then I've clearly been missing out. It's here where 2K14 truly embraces the RPG undercurrents that bubble beneath most sports games, supplementing on-the-court happenings with crucial narrative elements. The usual stats and customization options of an RPG are present too, of course, if a bit unbalanced. You're afforded roughly 6,485 options for your player's foul shot motion, but I was forced to content myself with the single offered voice and a haircut I've affectionately been referring to as "The Detlef Schrempf".
After a rookie showcase game, and a draft process so awkwardly half-baked I've taken to playing through it on mute, you're dumped at the end of your team's bench and left to work towards stardom. Participation is twofold: on the court you try to meet pop-up performance challenges and improve on a "teammate rating" that rewards everything from assists to proper floor spacing. After hours, you're signing endorsements, watching your social media ticker, and holding press conferences. Usual NBA star stuff, I'd imagine, with a lot of the lawyers and agents neatly excised.
The on-court proceedings establish a duality between selfish play and team-first balling that's central to 2K14's thematic drive. The teammate rating mitigates one's natural inclination to play one-on-five "hero ball" by doling out big bonuses for charitable play within the system. It's comprehensive in its rewards, establishing basic basketball tenets like boxing out, setting hard screens, and always challenging a shot. Used in tandem with lovely overlays that diagram plays on the court in real time, the teammate rating acts as a great instructor. It does hate when you call for a pass though, which is only problematic because 2K14's artificial intelligence just isn't very proactive when it comes to getting you the rock when you've made a brilliant cut to the basket.
Comments