Grand Theft Auto V Review
An open world crime blockbuster that delivers the goods
It's tough to pick a single subject to serve as the opening for a review of a title as expansive as Grand Theft Auto V. Perhaps it should start with the vastness of the open world, or the near endless gameplay and general chaos possibilities that await you in San Andreas. Or maybe readers should be teased by a peak at the game's immense plot and memorable characters. That's before mentioning the improved vehicle handling, satisfying shooting, and incredible attention to detail. But then you realize that this is barely scratching the surface; merely pointing out the biggest pillars of the experience from a bird's eye view. This is Grand Theft Auto V.
The immensely popular and perhaps most recognizable video game franchise out there, Grand Theft Auto, returns with the fifth numbered iteration of the series. Following 2008's Grand Theft Auto IV and its expansions, the newest entry brings with it a host of changes to the timeless formula. The most immediate differential aspect is its story, which has players assuming the roles of three different main characters. Although other games have done this before, taking the concept to GTA was no easy feat, but the developers at Rockstar Games have succeeded.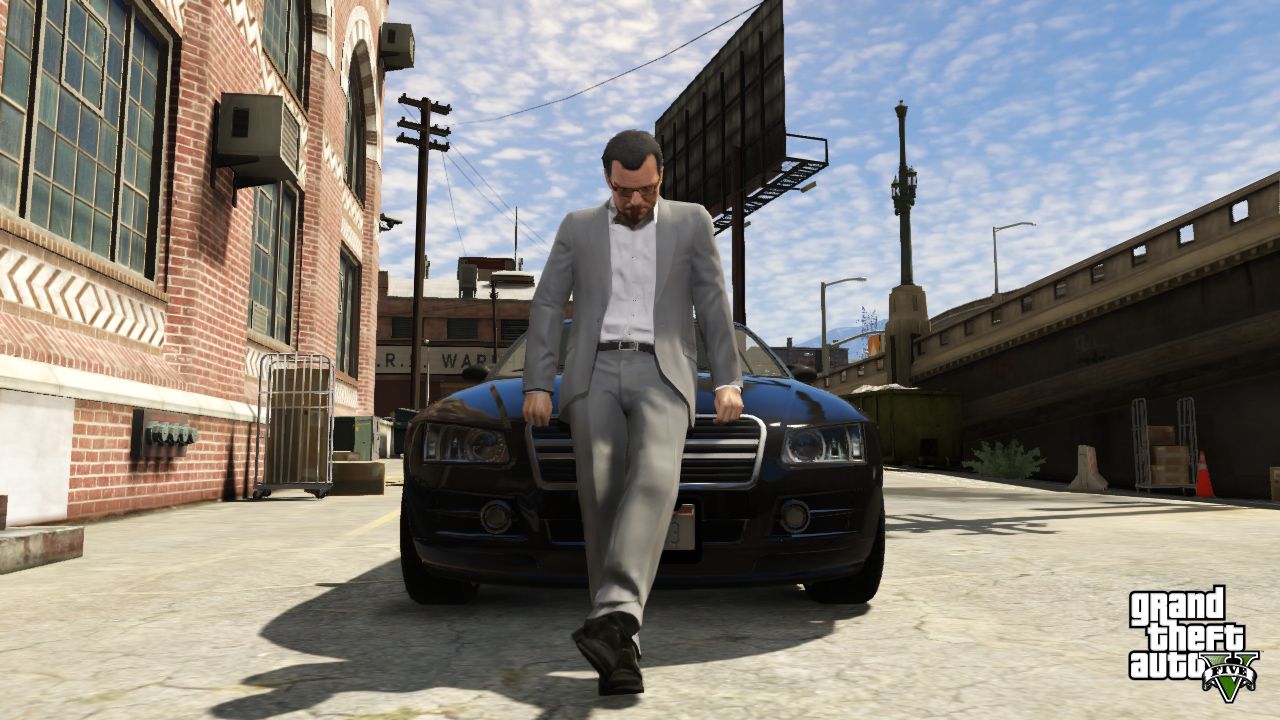 Players follow the lives of Michael De Santa, Franklin Clinton and Trevor Philips. Michael and Trevor were once proficient bank robbers until a job went bad; Trevor escaped to the outskirts of Los Santos while Michael faked his own death. Michael retained some of his earnings and was placed in the witness protection program. Nine years have passed, and through a series of events Michael comes in contact with Franklin, a repo man trying to escape the gang life. Before too long, they pair up and get some of the old crew together to restart their operations in Los Santos – performing heists. It would be in bad taste to spoil what happens over the lengthy adventure that follows, but let's just say it is a tale of complex relationships, crime, and seeking the truth.
Writing for one main character is usually hard enough, but with three diverse personalities the writers likely had their hands full. While in the protection program, after faking his death, Michael and his family became rich, yet the family relationships are deteriorating. Constantly fighting with his wife and kids, he is at the end of a road in mid-life crisis with no feasible way out. Michael's character is probably the most relatable to those of past GTA anti-heroes, thanks to his slightly crazy but still interesting personality. Franklin Clinton, meanwhile, is a repo man doing small jobs and avoiding his gang crew as much as possible. He doesn't have much upon meeting Michael, but thanks to loyalty and hard work he's able to join the heist crew. Franklin is probably the least interesting character of the three, with not much background beyond gangster culture clichés.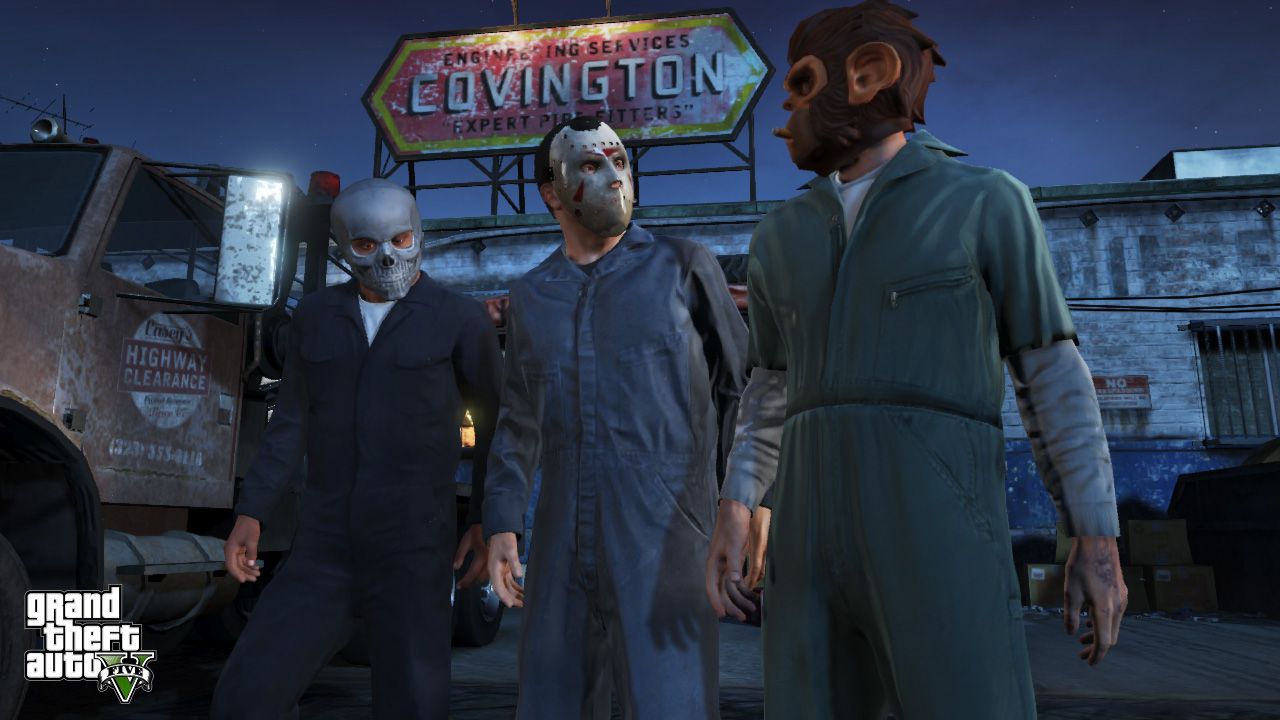 Finally, there's Trevor Philips who is the last main character to enter the plot. Trevor has been living on the outskirts of the big city, running his own drug and guns business while behaving like a redneck. He's probably legitimately crazy, with wild mood swings and a taste for violent behaviour. Whether you like him or not, however, this is one of the more complex characters that Rockstar Games have created. He's seemingly insane in his actions, yet he often shows remorse and deeper understanding of why he is committing these acts. He's dangerous and unpredictable, but self-aware and takes advantage of his own personality. Compared to the random wackiness and violent tendencies of others, for example the characters in Saints Row franchise, Trevor has a much deeper level of complexity.
The narrative crosses the line between sending a message and forcing it down the players' throat. This may appeal to some players, but a lot Trevor's antics are fairly gruesome and definitely not for the easily offended. But then again, you're playing Grand Theft Auto – a game that's always looking to push boundaries, for better or worse. Those attempts to create something wild and different don't always pay off though, from a narrative or gameplay perspective. This all sounds vague, but unfortunately to say more would be to spoil the plot or mechanics. Overall the plot in GTA V is quite familiar for the franchise, and it's somewhat disappointing that no risks or innovations were made by having three separate view points.
The three main characters come to life thanks to great writing and voice acting. All three are excellently presented and standout for their voice work, not only in the realm of the GTA franchise, but gaming in general. The actors should be commended for delivering their lines with enthusiasm and expert execution, but it wouldn't work if it wasn't for the great script. GTA V's writing is pure brilliance at times; filled with jokes, parodies and all kinds of sharp commentary - an accomplishment that many games fail to achieve, let alone those with so much story to tell. Everything from idle car chatter involving "proto-hipsters" to angry exchanges between two middle aged men in Michael and Trevor, there is an almost endless stream of enjoyable conversations. And even though some of it is laden with tasteless profanity (Franklin and Co), repetitive (aforementioned arguments) and bordering on preachy (radio ads and billboards), it all adds to the overall experience in San Andreas.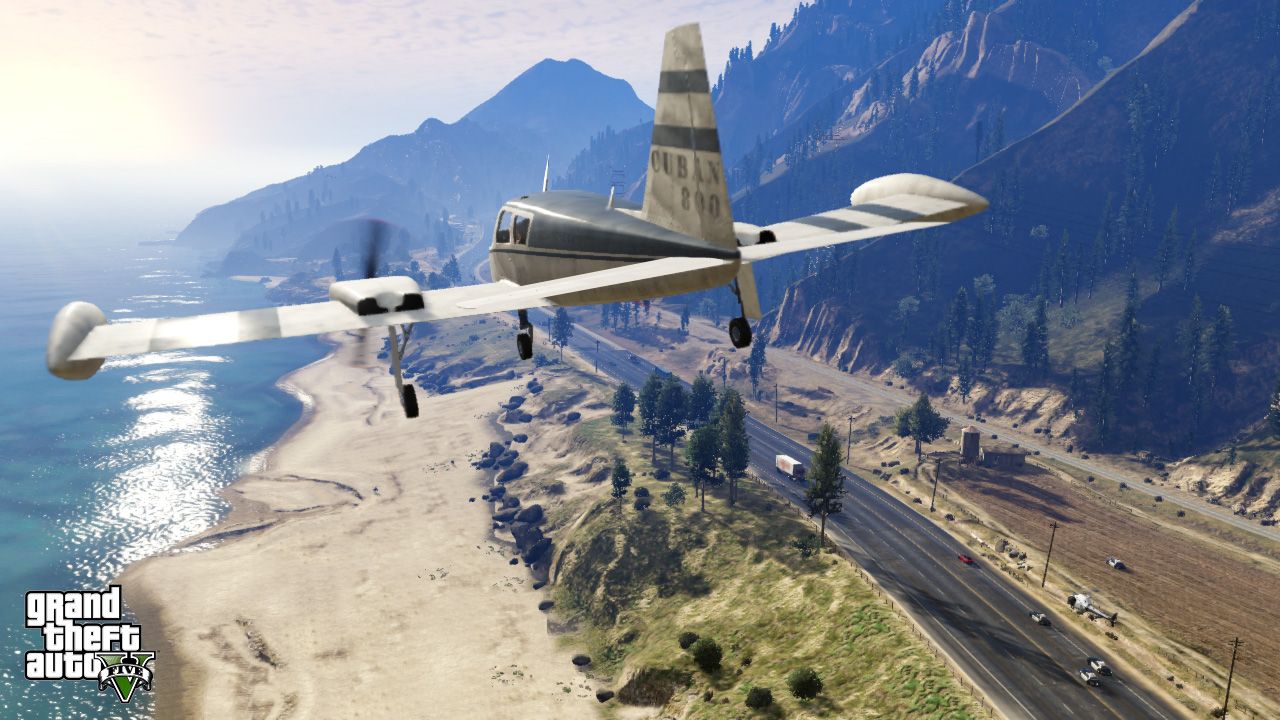 Having three main characters is not only a narrative tool, but it is also a gameplay mechanic. At any point during free-roam, the player is able to switch between the three characters who are going on about their daily lives as usual. You'll be transported to your selected persona in a few moments, and can start to cause mayhem from a different perspective. This helps alleviate some of the redundancy that past GTA games had, with being stuck on the same character through the game's lengthy story. In addition, each character comes with their own set of stats that can be improved by performing corresponding activities, adding a slight RPG element. You've also got a special ability tied to each character; Michael has a special ability to slow down time while shooting, Franklin can slow down time while driving, and Trevor can enter a rage mode where he takes less damage. Each ability is more like an additional tool rather than key to gameplay, as it's easily to finish the game without ever using them.
While the character-switching mechanic is innovative, it often feels restricted. While missions are interesting with three protagonists, they don't provide any options for the player. For example, during heists, all three protagonists will be performing tasks, but the game will pre-select what task each character does. You might have Michael as the best-skilled driver, but the narrative will force Franklin to be the getaway man. So the most variety you ever get is picking which perspective you want to use for a specific sequence, such as an escape or a shootout. It's a problem that has haunted GTA for a long time, being pushed down linear gameplay segments when playing through the story, with little opportunity for deviation.
Comments