Dying Light Preview - PAX Prime 2013
A zombie game that thinks outside the box.
By now, you would think that the whole zombie craze would be close to done. Between The Walking Dead, The Last of Us, State of Decay, and Dead Island: Riptide we have been up to our necks in flesh eating undead and yet there's more to come with a second season of The Walking Dead and Dead Rising 3. So when someone tells you that Techland is cooking up a new zombie game, something different compared to Dead Island, it is hard to imagine how different it could really be, or how good it could be.
Against all odds, Dying Light feels really different. It is hard to tell what the narrative of the game will be and exactly how Dying Light will build its world, but from a gameplay standpoint, Dying Light gives players a roller coaster ride that differs from its zombie apocalypse counterparts. Even while State of Decay and other recent zombie titles have tried to stress using one's brain over using weapons, there always comes a point and time where you have to lock and load. Dying Light breaks this formula, making a game about running, climbing, and jumping instead of shooting, slashing, and bashing.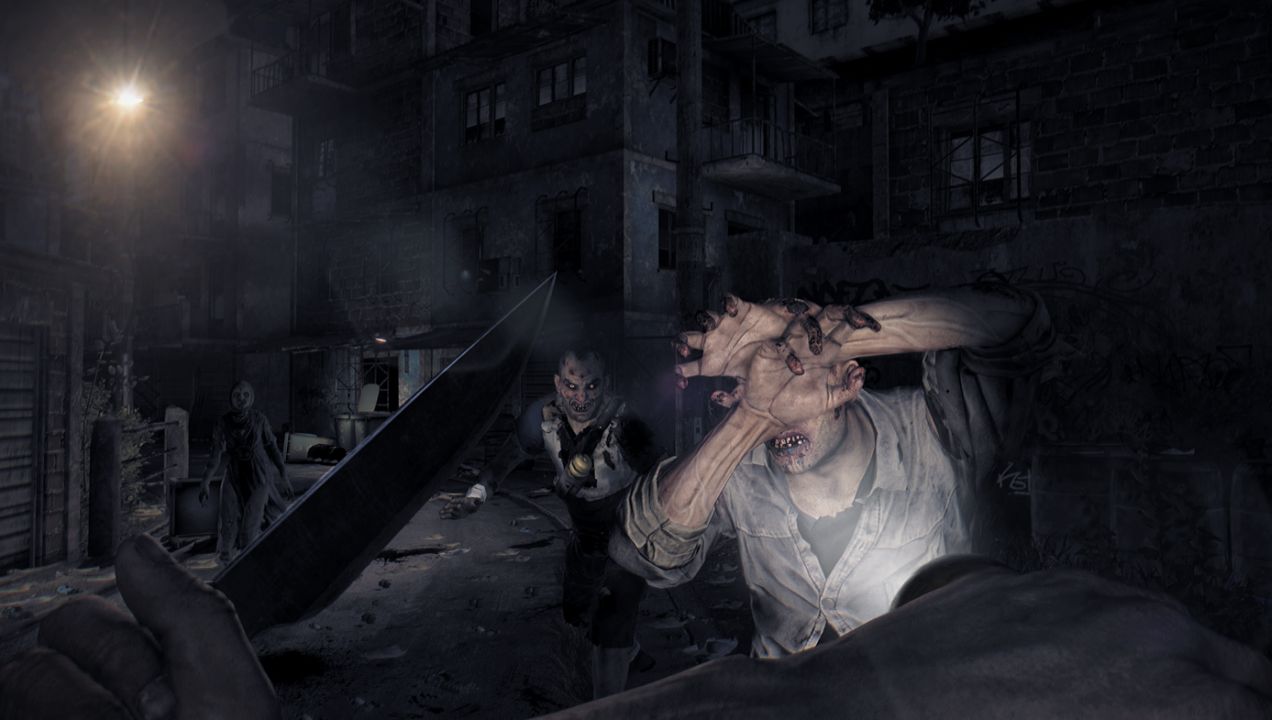 As I sit down with Dying Light, I am told that I should not try to fight zombies. I might be able to take down one, two if I am lucky, but no more than that, I internally roll my eyes. The demo starts in a caged practice field, a place for me to acquaint myself with the controls. What is instantly interesting is how the controls convey the flavor of the game. Triggers and bumpers are used for sprinting and climbing as much as shooting and attacking. I scramble through what appears to be a modified junkyard/shelter, climbing over barrels, sliding through the dirt, and jumping over everything I can find. My starting weapon is a wrench but there are some other options, including an axe which demonstrates the scale of weapons in Dying Light. While the wrench is quick with limited range and damage, the axe is slow with a long reach.
After I am done practicing, I talk to the commander of my camp. It is not entirely clear, but I get the feeling that there are multiple camps throughout the city I am currently in. My commander lets me know that there are traps that need to be set to protect our camp. I am encouraged to make it back before night, in my heart--like any smart player--I know that means I won't.
A large metal door is raised and it strikes me how well this camp is fortified with thick concrete walls and steel doors. Dying Light seems to take its zombie threat very seriously, no houses or chain link fences will protect you here. I see my first zombie and lackadaisically attempt to avoid him. I know I've been warned, but I want to see how mean these zombies really are. Suddenly I am wrapped in undead arms, trying to keep the rotted, brown teeth from sinking into my neck. After a smashing a button-prompt, I grab the zombie's head and give it a nasty twist, narrowly escaping death. More zombies start to wander toward me as I rush toward my first objective, a piece of chain link fence is electrified by a nearby light pole. I open up the power source, flip a few switches, and start to run in panic.
Zombies are everywhere, I am surrounded with nowhere to run. This is where Dying Light gets to be a good bit of fun. Instead of going around zombies, it is often best to go over them. I climb onto a trash can and then pull myself onto the roof of a house. Scampering across rooftops, I can see hordes of zombies wandering the streets. I realize there is no way to traverse Dying Light on the ground level, the game is designed to get players in the air, hopping from building to building.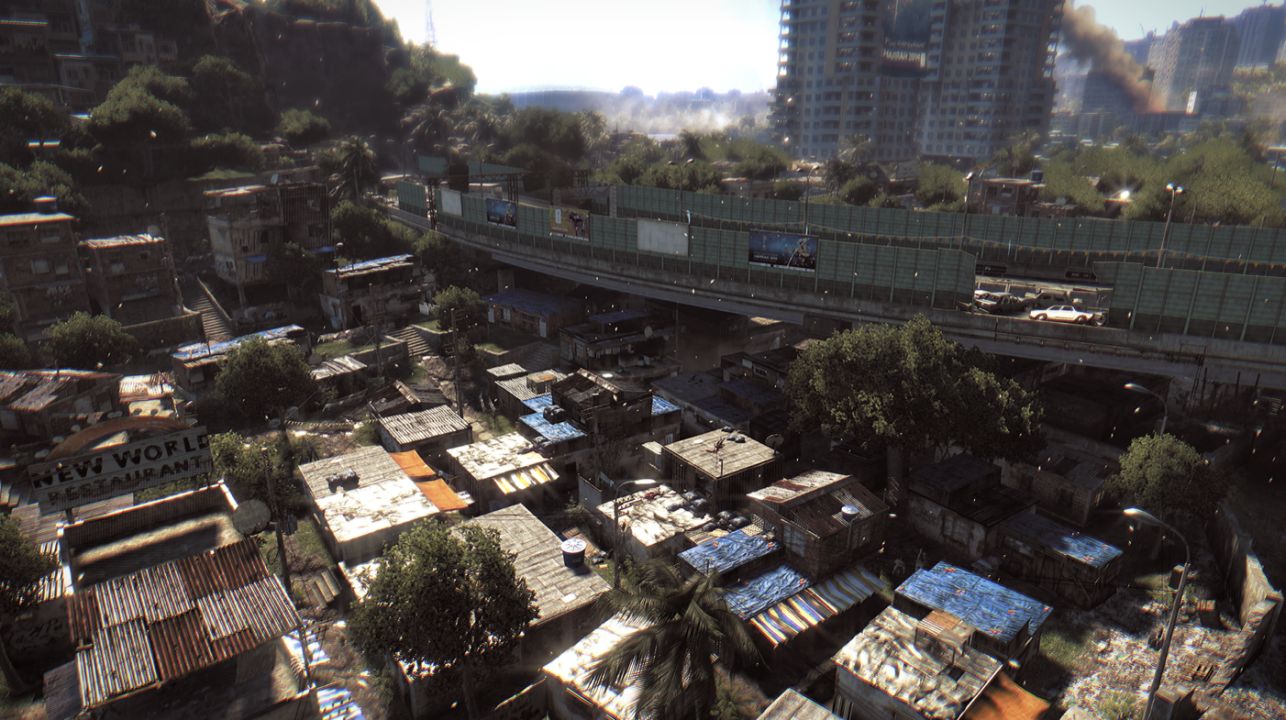 I reach the second trap, and this one is located in the hood of a car that has stalled in the middle of the road, surrounded by the undead. Fight my way through? Not likely. Instead, I pull out some firecrackers and throw them to the far left and right, leaving some breathing room between myself and the car. Most of the horde is distracted by the noise and drawn away, but a few pesky ones linger about, making sure I don't feel too safe. I hop down from the roof and zig-zag my way to the car. I throw open the hood and set the trap, then look for a way to get back into the air.
Comments