Splinter Cell: Blacklist Preview - E3 2013
We take control of Sam Fisher and stealth through a level from the game
It was about exactly a year ago that we first had a chance to see Splinter Cell Blacklist up close, at E3 as it happens. It wasn't playable back then, but with the release quickly approaching, Ubisoft has taken the game to the floor of E3 2013 for everyone to check out. We had an opportunity to play through a level in the game, and had a generally good time.
It's no secret that some fans have felt the recent entries in the franchise lacked something – particularly, the classic stealth mechanics that the series was best known for. The latest release Splinter Cell: Conviction saw the hero Sam Fisher become a run-and-gun, older hero in a title that had abandoned many of the classic series staples. In Blacklist, the developers are trying to address all that.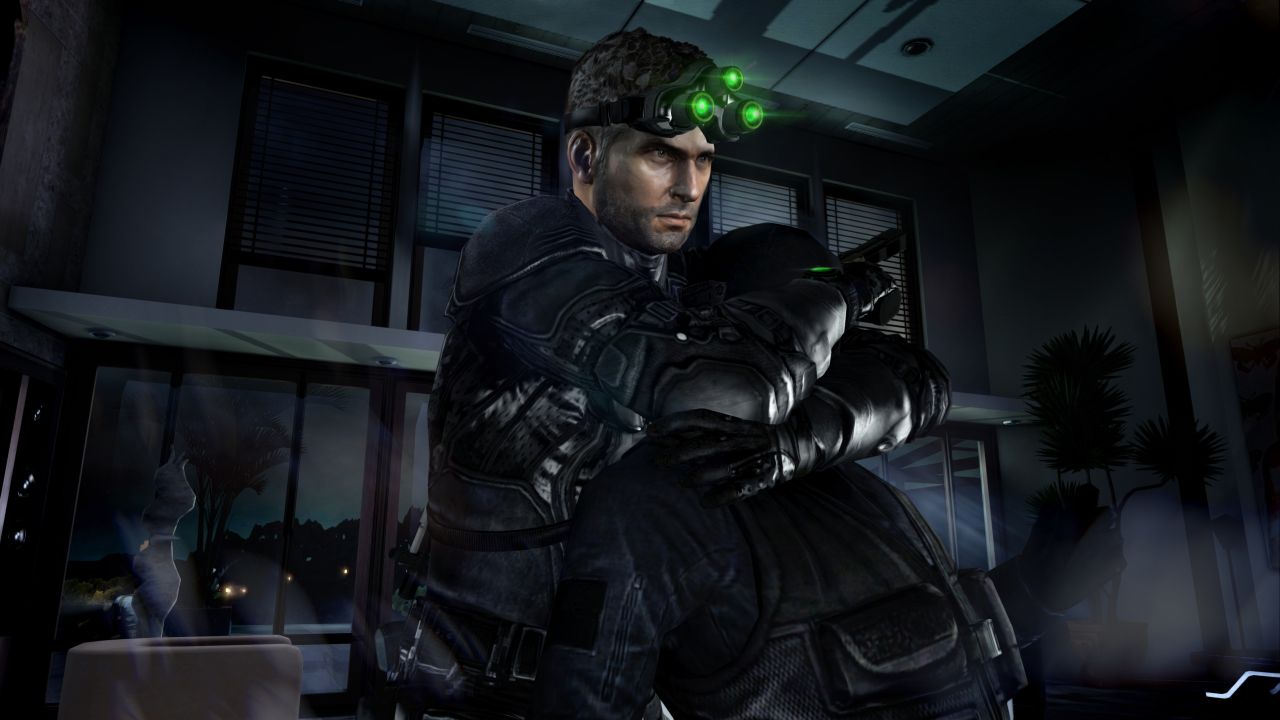 In a level that we got to play, Sam looked a bit younger than in Conviction and featured the new voice actor. We started off in the water, climbing onto the dock and spotted a sniper in the distance, as well as a dog patrolling the yard. In order to avoid being seen by the sniper or heard by the dog, we quickly crossed the street and performed some climbing maneuvers alongside the building in order to bypass the area. It was a stealthy and satisfying approach.
Continuing on, we climbed up to the rooftops of the structure, where an enemy was standing on the edge and enjoyed a quick trip down. We saw an enemy in the distance, but he had just began his patrol and walked away from us. Trying to catch up we saw another sniper in the distance, so we had to let this guy go in order to avoid being spotted. Moving cover to cover when the sniper would turn away, we eventually made it to the structure below him and climbed up. But not to where the sniper was, but rather a nearby window opening. Using infrared heat vision goggles, we spotted the patrolling guard and took him out with a quick headshot from our silenced pistol. The sniper was then easy pickings with a takedown from behind. In case any more patrols showed up, we carried the bodies into a dark corner.
We jumped down an opening in the rooftops and through an elevator shaft. This landed us in the rafters, with numerous enemies below. There were too many to use the game's returning Mark and Execute feature, that would have allowed us to mark and take down all enemies in a barrage of bullets. So Sam needed to be quiet and patient, observing enemy movements and waiting for the rightr moment to strike. Sadly that moment never appeared (at least within our limit of patience), and we started taking headshots whenever a foe separated from the group. It was going well until a body was discovered, and we had to break out the semi-automatic rifle to put down the rest of the enemies. One remained, with a special ability to deploy deadly seeker robots that drove to Sam's last known location and scanned for his presence – exploding on sight. Fighting through a wave of these little annoyances we finally killed their "overseer" and moved on.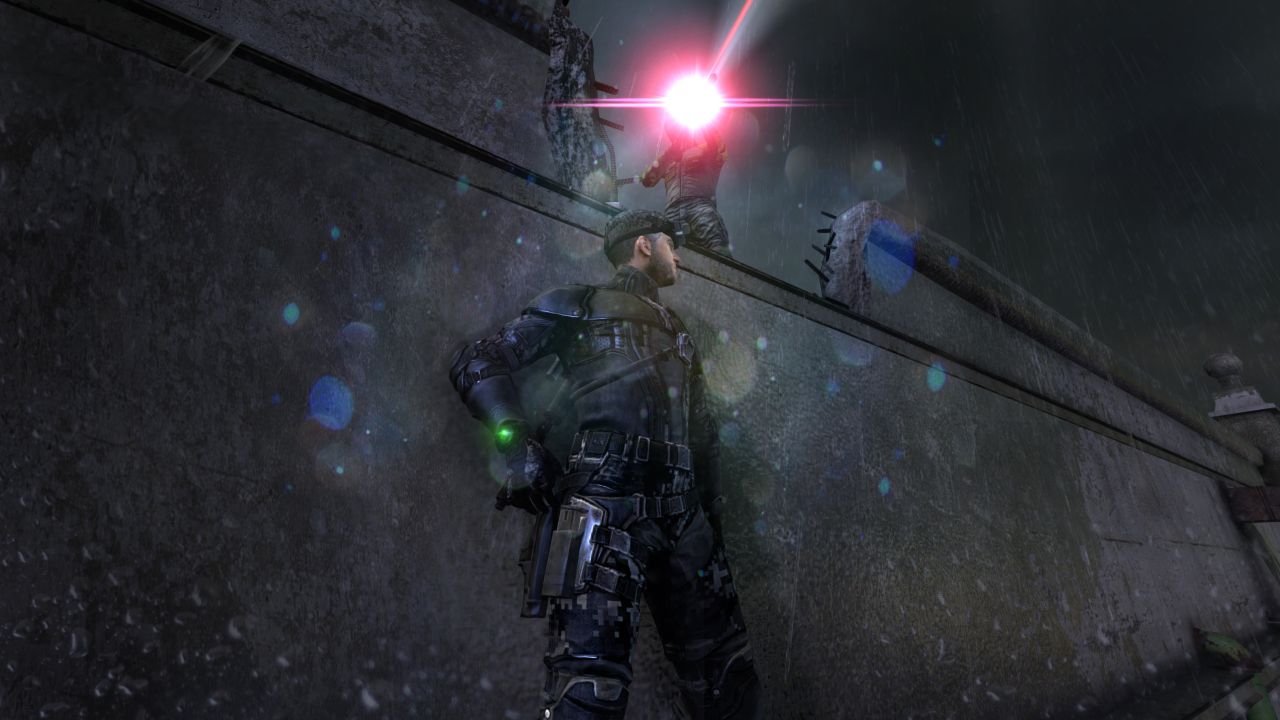 Somehow, we once again ended up in the rafters for the next area. It was good though, because enemies below were numerous and in fairly close quarters. There was also a tough, armored enemy patrolling who couldn't be killed or knocked out quickly. We had to wait for him to pass under us, and perform an aerial takedown; this alerted nearby enemies and once again a firefight ensued. With luck and abuse of the game's AI a little bit, we managed to emerge victorious. Sam then downloaded the data on a laptop, which was our main objective, and escaped the premises.
What you've read so far paints a pretty good picture for fans of classic Splinter Cell. But what you don't know is the numerous deaths and retries we had to endure along the way, because we played too carelessly and didn't employ stealth as much as needed. While the game is advertised to have an "action" approach, it certainly wasn't ideal in the demo we played, and usually ended with Sam's quick death. So if it's stealth you're after, Blacklist has seemingly brought back many of the elements that fans of the original trilogy loved, and done away with the guns-blazing approach. Find out for yourself when Splinter Cell Blacklist launches on August 20th for PC, Xbox 360, PlayStation 3, and Wii.
Comments