The Crew Preview - E3 2013
Getting some hands-on time with Ubisoft's upcoming open world racer
Not since the surprisingly good Driver has Ubisoft dabbled in releasing racing titles. It came as a bit of a surprise then that one of the big company reveals the publisher had at this year's E3 was The Crew, an open world racing title that utilizes complete car customization and various multiplayer features. We had a chance to try out the game first hand at the show.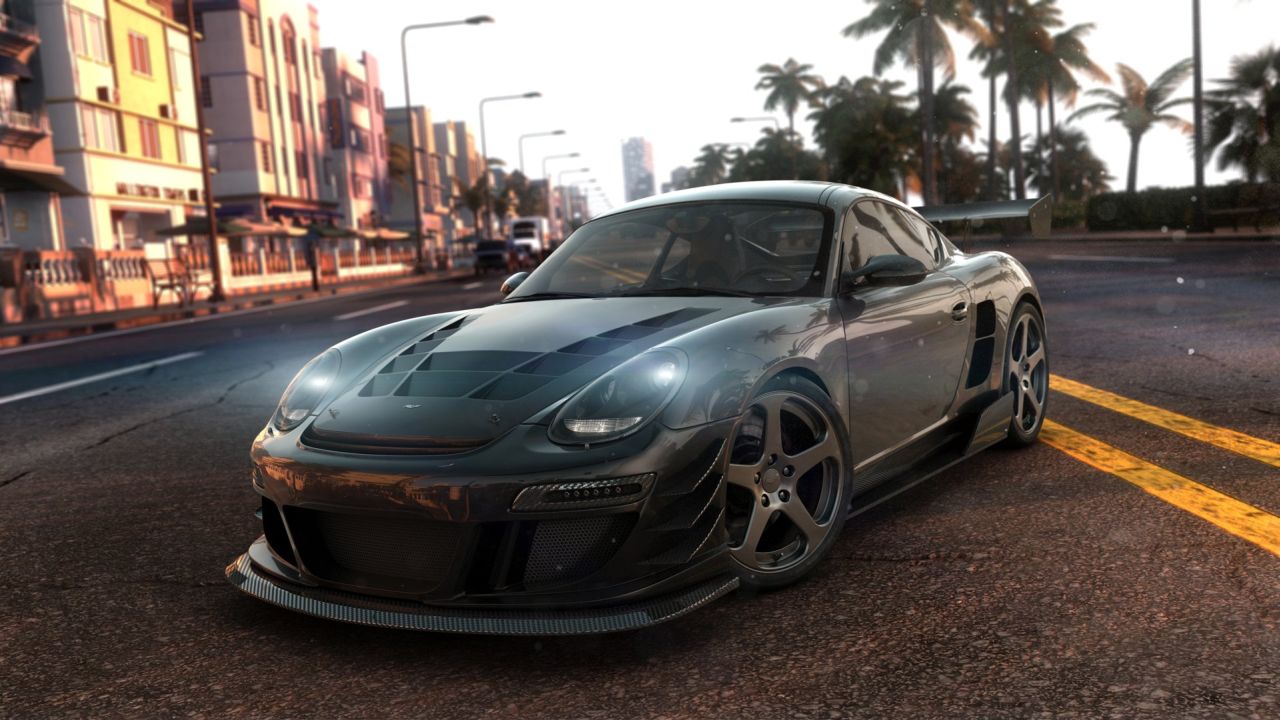 If you've seen the game's debut trailer, that's essentially the demo that we had a chance to play. We started off with a simple race against AI opponents in a California desert, and the developers were quick point out that we were free to race in any direction as long as checkpoints were hit. The Crew doesn't want to be a "network of tunnels", but rather a true open world racing title. Taking place in a scaled down version of the USA, there are deserts, canyons, street and offroad racing to be had. Scattered in this world are races, challenges, items to find, and more. Essentially the same open world experience you'd expect from a modern open world game.
After we finished the race, there was some time to roam around while our booth partners were still playing. We were able to see a city on the horizon and race to it, and along the way many small challenge prompts appeared - if you kept driving, they would automatically activate, such as hitting gates placed on the road within allotted time. It was seamless and fun, giving you something to do on the way to your destination. The developers confirmed that all "organized" events in the game, including races, can be completed with up to four players. For example, if you are struggling with an offline event, you can invite friends to jump in and race with you - as long as one of you wins, so does everyone on your crew in the race. This opens up great opportunities for cooperative racing and helping each other progress through the game without taking away the controller from your friend. Not to mention, the whole experience in The Crew will be always-online because developers want players to experience the game world together. So while you may be racing AI, it will still be playing online.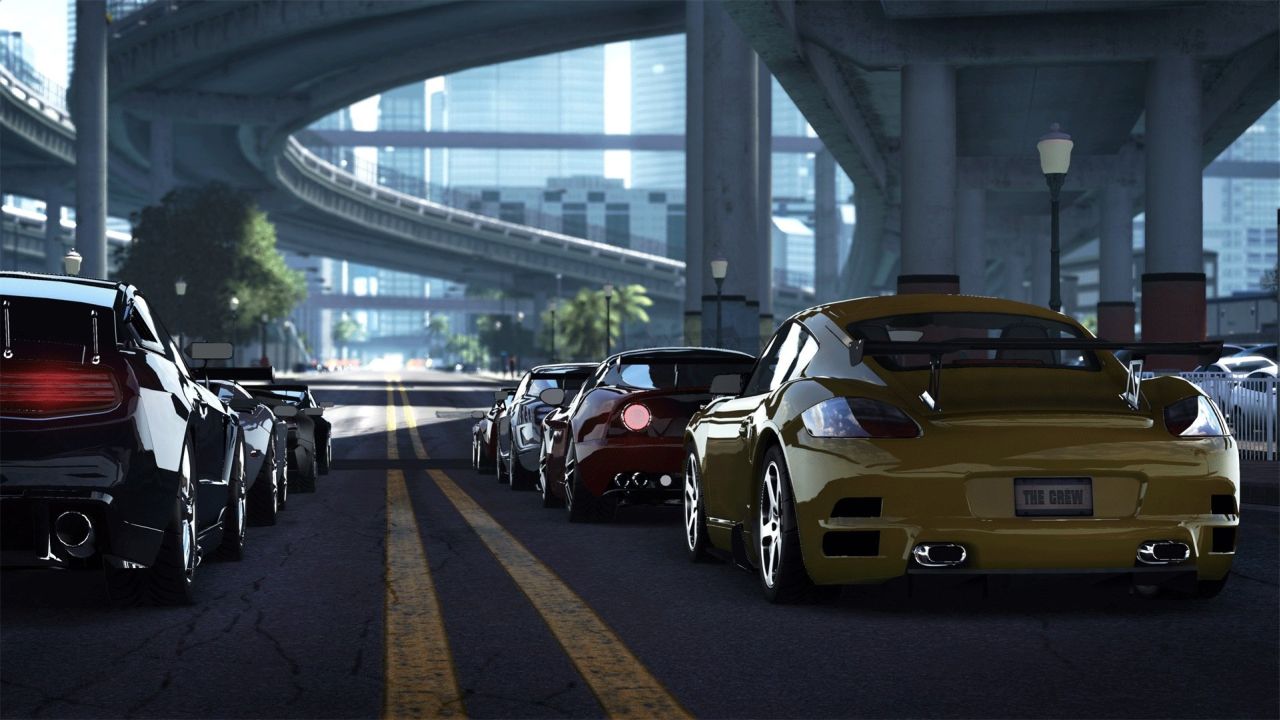 Once everyone completed their race, a cooperative takedown event kicked off. In a seamless and quick transition, everyone was transported across the country to Miami where our cars were automatically re-specced for demolition. The task at hand was to takedown an armoured truck, and after a few failed attempts we managed to wear it down. We raced through a diverse coastal area, crashing through trees and fences alike with pedestrians diving out of the way. There were no restrictions to stick to the road, as the developers promised. If someone fell far behind the event, a push of a button allowed them to teleport into the action - though this feature is apparently exclusive to the E3 demo, it is being considered for the main game. This was a decently fun event, though perhaps there is a missed opportunity to make crews somehow interact or passively buff each other; as all we were doing was ramming the NPC car with no regard for the other members.
Developers promise that the Crew will be a social experience, with no lobbies, smooth transitions and quick matchmaking. From what we saw at the demo, the cars handled well and customization options plentiful. We had a look at the free app that will release alongside the game for handheld devices. Here we could customize the basics of our vehicle, which would sync with the cloud and download to the game, so we'd already have the car ready when hitting the street. For being early in development, the game's visuals looked solid. Look for The Crew to appear on Xbox One, PlayStation 4, and PC.
Comments
blog comments powered by Disqus