Destiny Preview - E3 2013
We attend a private demo to find out more about the upcoming shooter from Bungie
Bungie's new endeavor, the shooter/RPG hybrid Destiny, made waves with its showing in the closer role at Sony's E3 conference. The game was on display at Activision's booth during the convention proper, where we got a closer look at it in another live presentation.
This demonstration stuck closely to the script of the conference performance, this time with seven players on hand to run through the mission. Things got underway with a long shot of a rocky, lightly forested environment that showcased one of Bungie's trademarked skyboxes. The camera panned over to a set of junked cars and a caped alien creature, when a spaceship soared through and dropped off Player One before a massive abandoned structure.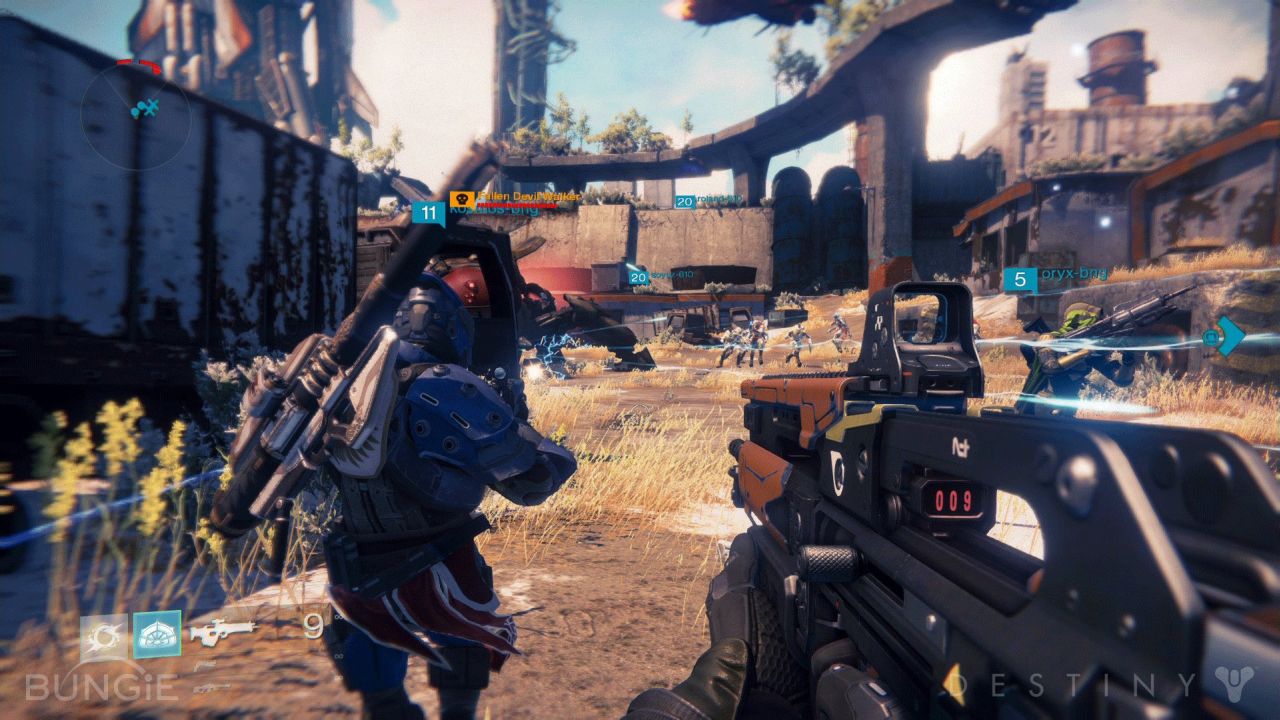 Unlike in the conference presentation, this time the player took a few minutes to survey the surrounding environment. He aimed down the holo sight of his futuristic rifle, centering his view on a distant set of mountains. "It's all traversable" he said, "you can climb those." After turning his attention back to the nearby building, he was quickly joined by another player, a "Guardian" like himself - tasked with defending humanity's last bastion.
The two made their way into the decaying structure, taking time to savor the sights. On the approach to a darkened hallway, the first player launched his "Ghost", a talkative, floating assistance drone that sounded suspiciously like Tyrion from Game of Thrones [His involvement is confirmed - ed.]. The Dinklage-bot sallied forth to find a light source, making witticisms and accidentally drawing the attention of a small troupe of alien invaders.
The battle that ensued played out along familiar lines for most shooter fans. The heroes made ample use of cover and lines of sight, flanking the creatures and opening fire with their impressive bits of future tech. Weapons in Destiny seem to follow the aesthetic approach of the game's character and level design, favoring a sort of weathered, grounded sci-fi look that's a bit like what you'd find in the movies District 9 and Elysium infused with RPG stylings. The RPG trappings really came to the fore when you're told that each gun has a "talent" system that confers beneficial traits that the player can earn. Each player also has a pair of special abilities that appear to be tied to character classes; one exhibited was a projectile sort of blast that the player fired from his hand.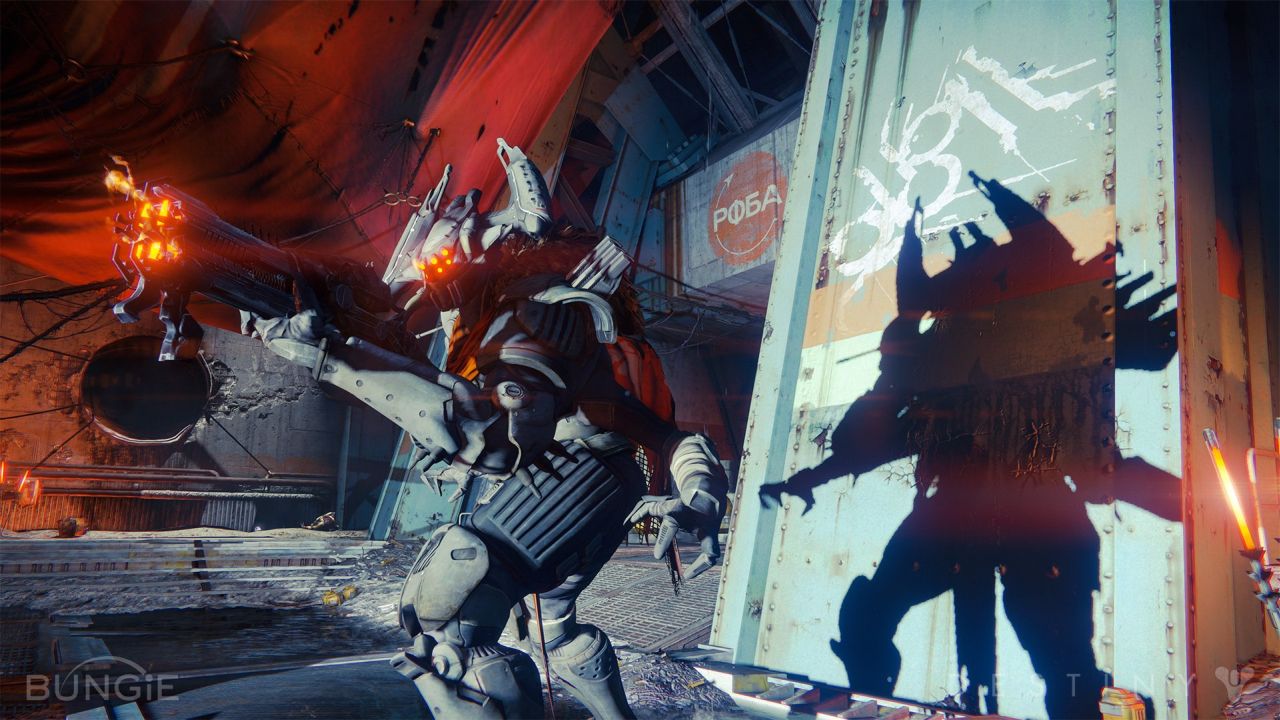 After a pitched boss battle with a larger alien, the pair got a chance to compare their rewards: a fearsomely-named "Thunderlord" (an elemental sort of LMG) and a taped-up sniper rifle. They quickly got a chance to put the loot to good use: as they exited the structure, a massive alien craft dropped off a quadruped tank during a "public event" that seems akin to the sort of public raids that one finds in a traditional MMORPG. The new enemy eventually went down under the sustained fire of the pair and another five players that joined them for the battle.
It's early still, but Destiny is showing a lot of hallmarks of a Bungie shooter: aliens that resemble humans in battle strategy and behaviors, weaponry that alternates between the familiar and the bizarre, and play with starkly contrasting scales of size. Binding those skills to a Diablo or Borderlands-style RPG element seems a savvy choice, one that rightly has a lot of folks chomping at the bit for more time with Destiny.
Comments
blog comments powered by Disqus