Battlefield 4 Preview - E3 2013
Get some insight into the singleplayer and multiplayer features of the upcoming shooter
Much excitement has been surrounding the Battlefield franchise since the excellent Battlefield 3 from 2011, that happened to win New Game Network's multiple Best of the Year awards, and its ongoing DLC expansions. At E3 this year, publisher Electronic Arts went all-out with the reveal of new singleplayer and multiplayer details. We were on hand to try out some gameplay and find out more about the game.
First up was the single player demo, being shown live in a private theatre session (literally private, apparently nobody else wanted to check out the game that night). It was the same level that was shown during the Microsoft press conference, being played live. The developers were telling us that the campaign will try to offer more sandbox elements from multiplayer, so that players can use the environment as a weapon rather than a backdrop. Weapons will be more customizable in the campaign, as shown during the demo with multiple attachments and scopes.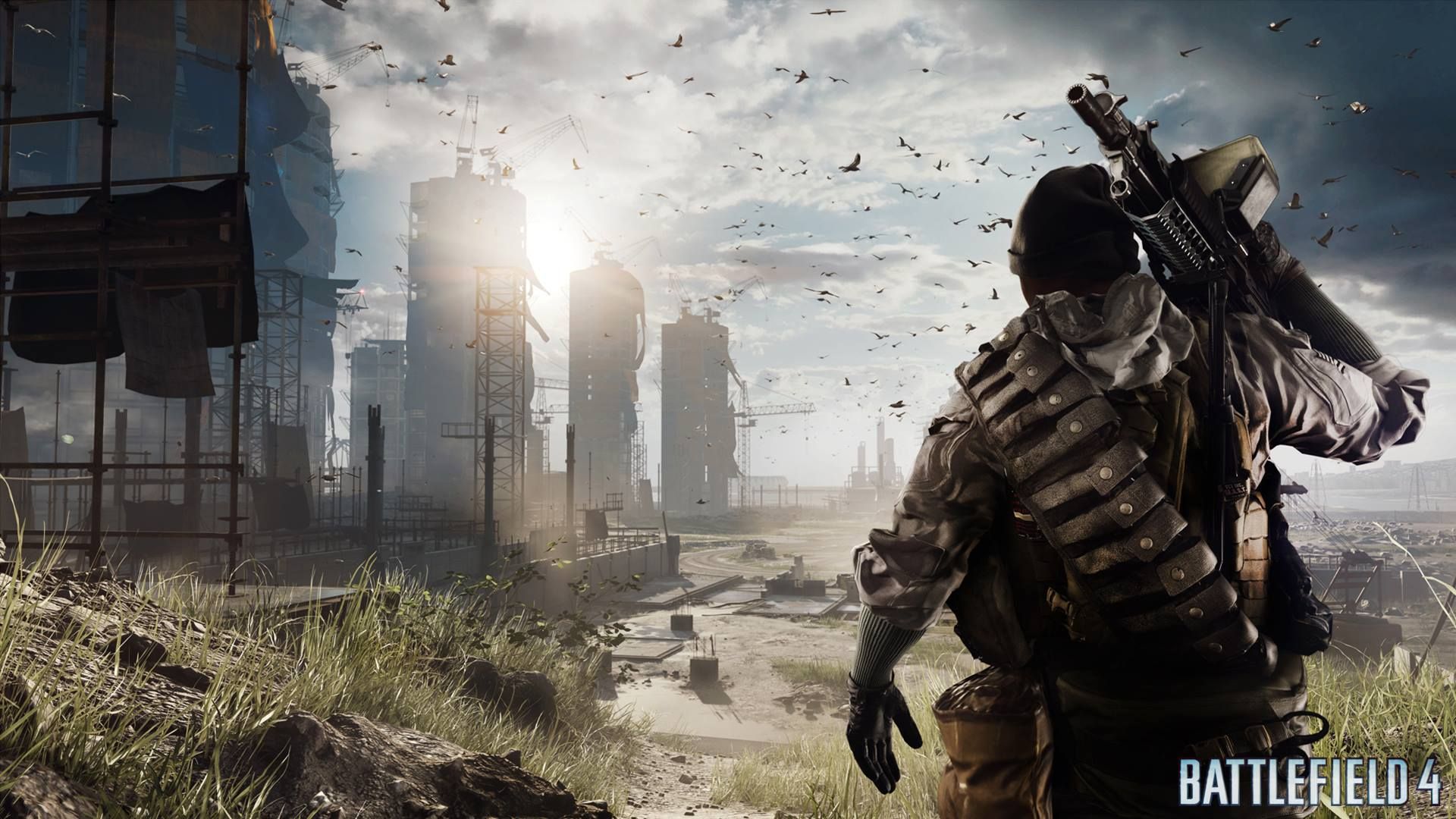 The goal of the mission was to recover Intel from a ship, but things went bad quickly and the squad had to make their way off the sinking vessel. Fighting against collapsing hallways and incoming enemies, the squad made it to the deck where planes were used to crush incoming enemies before jumping into the water where boats were waiting. The boats were then used to take out enemy water vehicles using manual fire and guided missiles, before the squad made it safely back to the Valkyrie, your main ship and home base during that part of the campaign. What was shown looked very similar to Battlefield 3, but of course with amped up action and more environment interaction.
Members of DICE told us that they are trying to make the campaign matter in a franchise best known for multiplayer, and that is no easy task. The goal is to make the experience more dramatic and personal, while avoiding the camp and clichés of shooters. For the first time, full body performance capture was used, filming the actors in the situation and getting their voiceover right there. EA build various sets to let actors perform their roles - so for example the sinking car that was Battlefield 4 was announced with, was actually recreated on-set for actors to perform in. The storytelling goal is to create personal stories and emotional attachments to characters, even though they are in a fictional world.
As debuted during the EA conference, we also had a go at the revealed multiplayer map. This was once again very familiar for seasoned BF3 players, but that's hardly a bad thing. Running on PCs, the game looked fantastic as always, though without any huge changes or improvements. It will be undoubtedly impressive to see the game running on next generation consoles, but visually the jump for PC players may not be significant. All platforms however will benefit from increased levels of destructions. Although we were unable to recreate the cool ground-trap for a tank seen at the EA conference, vehicles caused plenty of damage to the buildings in our few rounds of play in a Conquest scenario.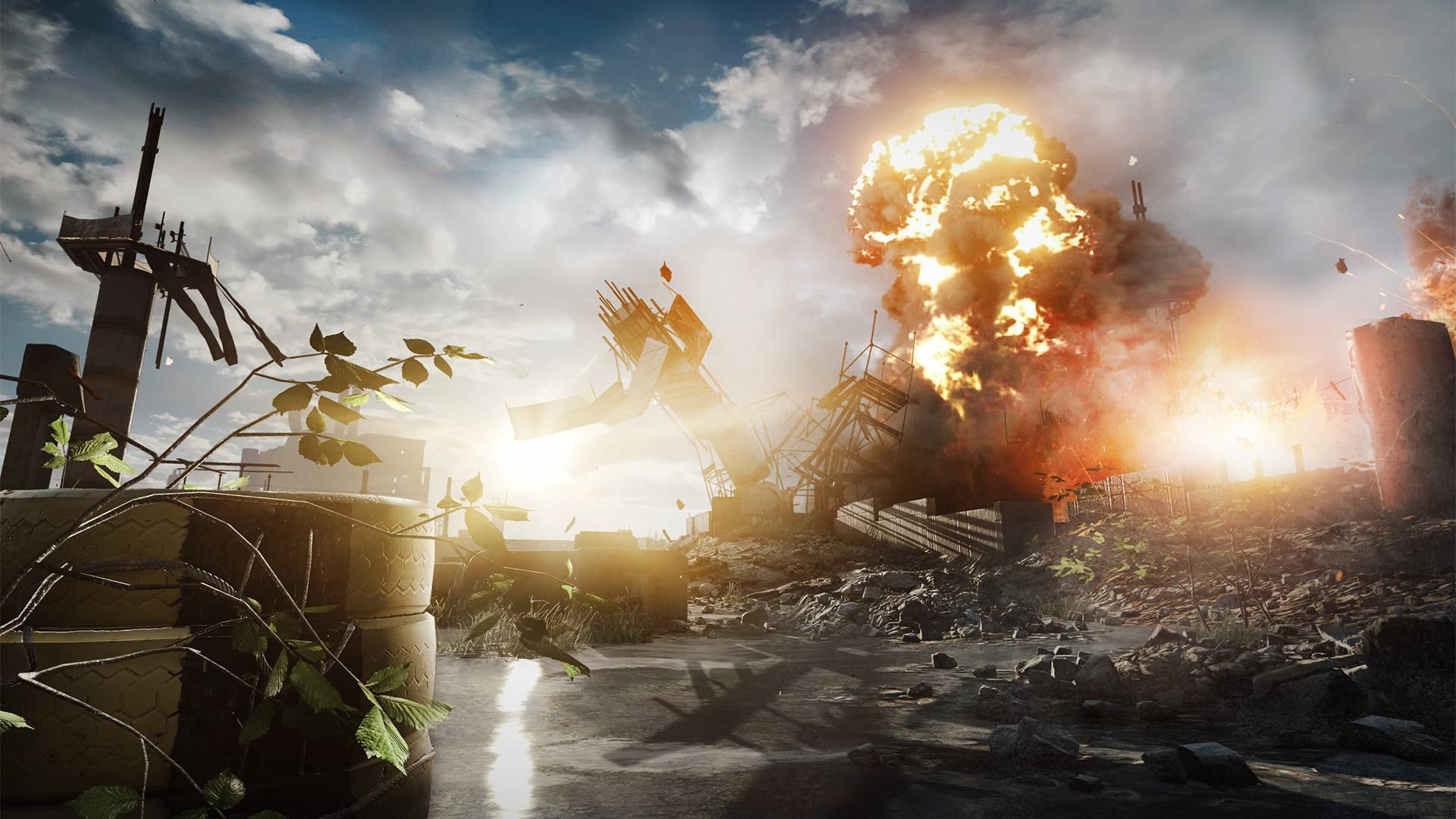 Making a return to the series, Commander mode was also playable on the floor at E3. Though we were unable to go hands-on, here are some observations we made as troops on the ground. The commander has a variety of abilities at his disposal, each on a recharge timer. The abilities include an infantry scan for radars of players, deploy a scan or EMP UAV, fire a tomahawk guided missile, or launch a drop ship. It's was fairly easy to spot when our commander was playing well and helping the squads engaged in firefights, and when a new player took reigns that wasn't as effective.
With the return of a fan-favoured mode that expands the depth of multiplayer, a promised return to more destruction, brand new engine in Frostbite 3, and improved single playercampaign, Battlefield fans have plenty of reasons to be excited. To counter and compete with the Call of Duty offering, EA did also reveal that the first multiplayer DLC expansion will be a timed exclusive to Xbox One. Battlefield 4 will also hit PlayStation 4 after those consoles launch. PC and current generation consoles will get the game in late October.
Comments
blog comments powered by Disqus