Forza Motorsport 5 Preview - E3 2013
The racing game looks to kick off the next generation of Xbox
After an excellent two years with the release of the fourth chapter of the game and spinoff Horizon, the Forza Motorsport franchise is on a bit of a high. Here at New Game Network, the Forza series has won our Racing Game of the Year honours two years in a row. It's with high expectations then that Microsoft revealed Forza Motorsport 5 at this year's E3. We had a chance to find out more about the game and go hands on.
In a session hosted by game designer Bill Giese, we found out more details about what the team at Turn 10 is brining to this next-generation racing title. We started with the game hub, a main menu that's reminiscent of the dashboard with large menu icons and clearly Kinect-friendly. Before jumping into Career mode, we talked more about the soul of the experience - the cars. There are hundreds of cars in the game, including everything from the expected supercars to open wheel and vintage categories. Forza Vista - a feature from Forza 4 that allowed you to explore cars in a virtual 3D space - will make a return. Unlike Forza 4's limited range of just 20 cars, this time every car in the game will be viewable in Vista, telling you more about each vehicle.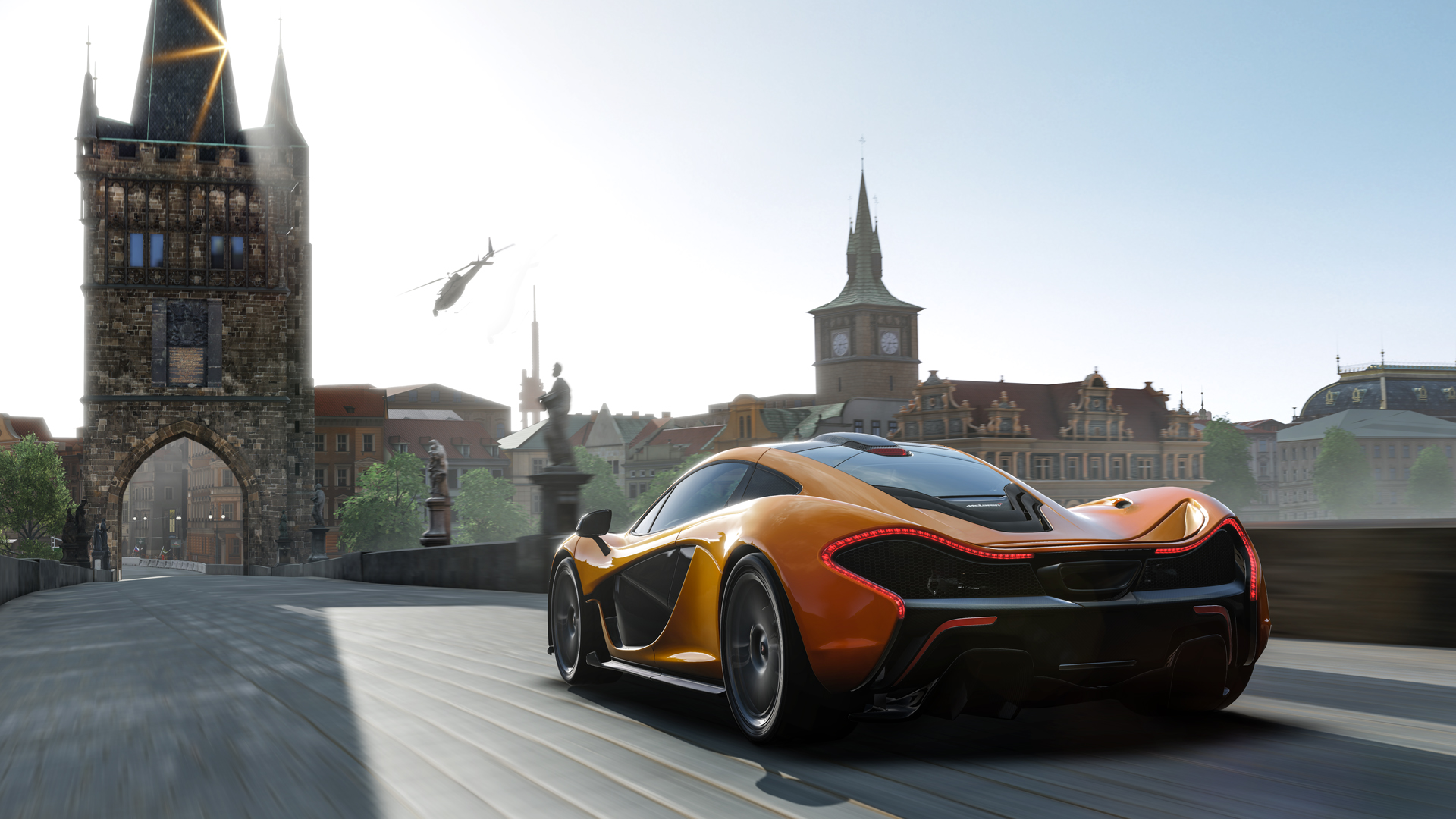 With a new graphics engine that will run at 60FPS and 1080p resolution, the developers took a step back to see how the cars actually appeared in the game. They realized that the cars looked amazing - in fact, too amazing. It was an uncanny valley effect, and to avoid that in Forza 5, changes have been made to the models and lighting engine. Cars will now have imperfections, just like if you approached a car in real life and saw all the small manufacturer issues that made it unique. There will be three physics-based materials that each reflect and react to light in different ways, and these materials will be applied to everything in the game, from cars themselves to tracks and buildings. The goal is to help the game look more realistic without looking fake and too perfect.
We were then ready to jump into Career mode. This time around, the cars will be broken down based on their cultural relevance or history, rather than just by manufacturer or class. Over the estimated 60 hours of career progression, events will once again adjust depending on the cars that you prefer to race, so no career mode will be the same. When it comes to getting new cars, the game will automatically recommend paint designs to apply to your ride - which will be free. Because of this, the most popular decal creators will be instead rewarded by Turn 10 themselves rather than making any credits from their decal sales to other players as in the past.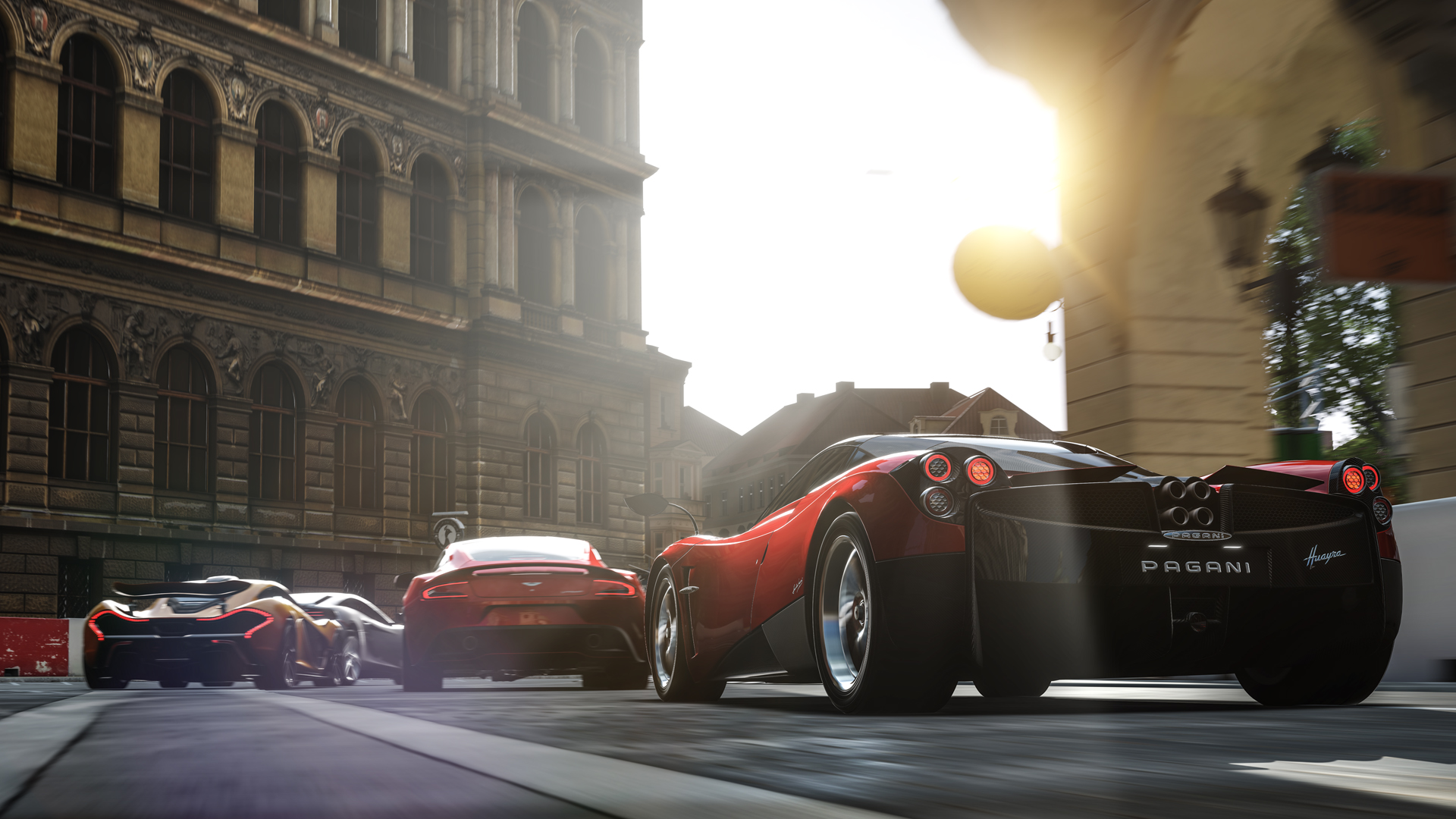 Another major feature of Forza 5 will be the somewhat awkwardly named Driveatar. This integrated AI feature is likely the most buzz-worthy pillar of gameplay. The game will continuously track how a player drives, what his preferences are, how he handles the different cars and what his favourites are. All of this information is synced with the cloud, and once you stop playing, Driveatar takes over. It will appear in other player's games and multiplayer races, and race the way you would, earning you credits for when you return to the game next time. The developers say that Driveatar will always be learning, even a year after the launch of the game and hundreds of hours of gameplay. The more consistent your driving habits and skills, the quicker your persona will learn and become more skilful. While playing in career mode, other players' Driveatars will appear in your game and can be tailor-picked according to your preferences. You can ask to race against the best drivers known to the game, or someone more your own skill level or style.
Presentation remains an important part of the Forza franchise, and from what we've seen the game looks quite fantastic on the Xbox One. We had a chance to go hands-on with the game, racing a lap in Czech Republic with a Lamborghini Aventador LP-700. Controls felt right, immediately familiar to someone who has played Forza 4. Textures looked sharp with nice reflections and lively crowds. Particularly notable was the soundtrack, which was created by a full orchestra and is dynamic, building up to the race as you go through the menus and finally hitting the track.
Forza Motorsport has been a staple in the Microsoft exclusive lineup, and with Xbox One Forza 5 looks to be easily fitting that role once again. The developers let slip that the game will have more noteworthy features to be announced in more detail later - including fully dedicated multiplayer servers and new matchmaking systems. Also, the Top Gear team will be returning to narrate the game and bring more collaboration surprises. Look for Forza Motorsport 5 to launch alongside the Xbox One later this year.
Comments