Knytt Underground Review
An enjoyable platformer that showcases some great background visuals
It wasn't until a few hours into Knytt Underground that the thought dawned upon me. I had heard of this name before. After a brief search, turns out the thought was correct – I had indeed played the original Knytt way back in 2007 on PC. Created by Swedish video game developer Nicklas Nygren, known by the handle Nifflas, it was a nice, colorful and yet simple and accessible 2D platformer back then. With the latest release in the series, that much remains the same. Although it would be safe to assume that most players picking up Knytt Underground on PlayStation 3 will not make this connection, so let's move forward under the premise of a standalone experience.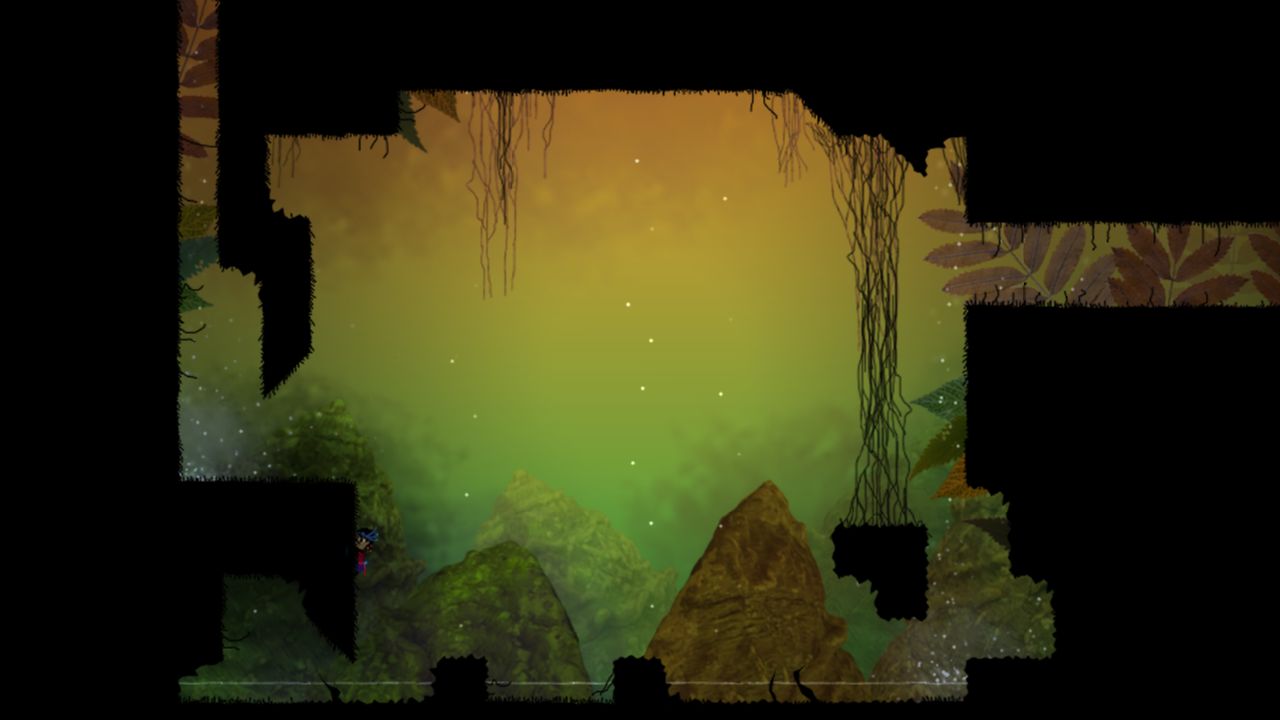 Knytt Underground is a downloadable title that features a huge 2D world filled with various rooms and passages. It is a "metroidvania" style flip screen platformer, meaning that the player character explores vast rooms with multiple scalable walls in order to complete quests and find a way forward. Players take on the role of Mi Sprocket, a woman that finds herself exploring this vast world and its underground caves. The story has something to do with Mi and magic creatures, but honestly it's all very thin. Unless you take the time to read some materials about the game, actually playing reveals little about the history of the game world, its inhabitants, or their motivations. Dialogue is scarce as you rarely come across other characters, and it simply basic text with not much writing finesse. In other words, if you're expecting a tale akin to Braid, you'll be disappointed.
On the other hand, Knytt Underground is much larger than the abovementioned staples of the 2D platforming genre. Part of it is due to the sheer size of the game world, and part is due to the enormous amount of backtracking that is required. As you venture out into new areas, climbing and jumping your way across obstacles, puzzles, and enemies, the game oozes atmosphere and style thanks to a quirky visual design and some great looking backgrounds. But once you've visited all areas that you can and it's time to start working on quests (which are at least helpfully marked on your main map), the game begins to wear a bit thin. There are plenty of quests in the game, each taking you to areas you've not explored and will likely never have to again. In a good design choice, the game allows you to pick up quest items as you come across them, even if you haven't received the quest itself from a character. This eliminates some of the backtracking for players with a love for exploration before getting involved with any fetch requests.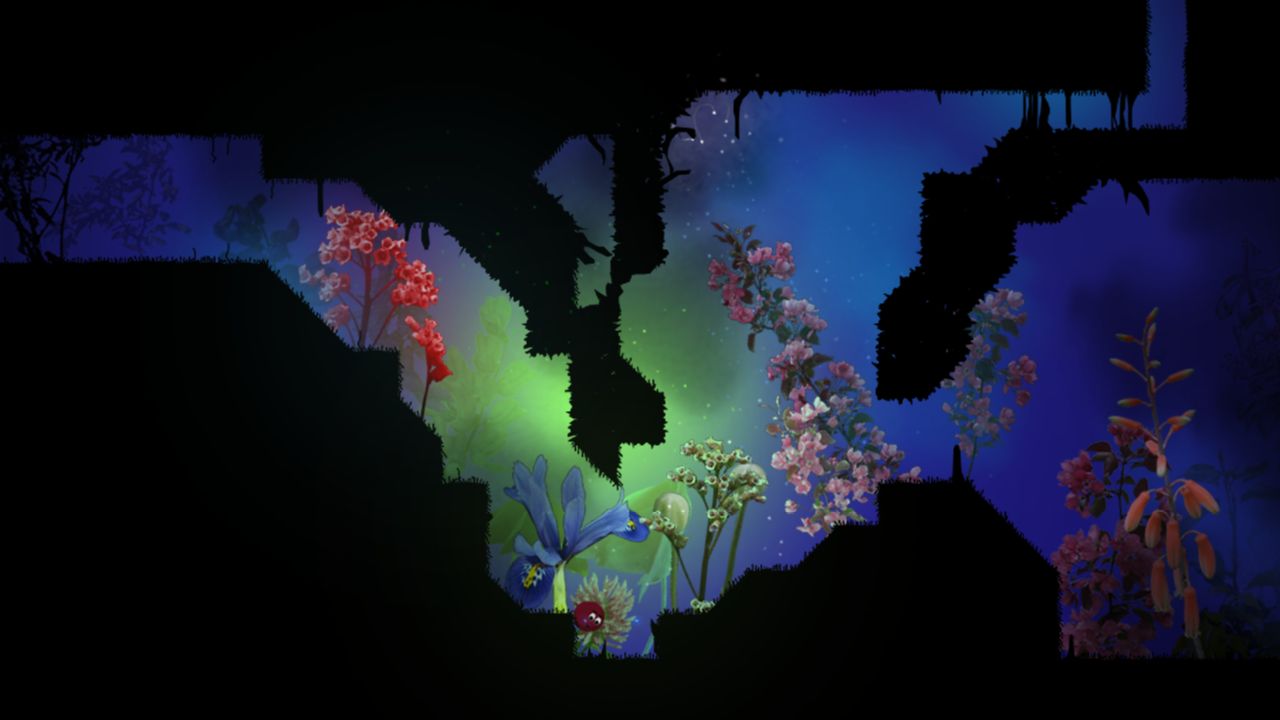 To explore the world players will need patience, timing, and decent navigation skills. Mi can climb any wall and jump fairly far, but of course the world is often designed with obstacles such as edges preventing you from climbing any higher. You'll often run across areas that will only become accessible later on. The controls feel like they could use a bit more fine tuning, being rather sensitive and often resulting in mistimed jumps. Some areas contain special powers that actually turn Mi into a ball of light and let you float around with certain restrictions to reach new areas. Some of these powers allow free control while others are limited to a certain direction or even let you turn invisible to enemies. Most of these powers are located strategically to be used not far from their pickup location in case the player fails and needs to grab the power again.
During your adventures you'll also come across enemies; some stationary, some walking, some floating. Most have either a melee attack or a ranged beam, which kills the player instantly. Though it's not a huge deterrent as you simply spawn at the start of the room. The world itself can also sometimes be altered, either at a certain point of the quest or when the player activates environmental switches, giving you a limited time opportunity to reach a new area. There's also floors of lava or electrified water, again resulting in death and restart in the beginning of the room. In other words, there's no shortage of variety, and if you have the patience to explore this grand open world and visit the same areas multiple times, there is much to see in Underground.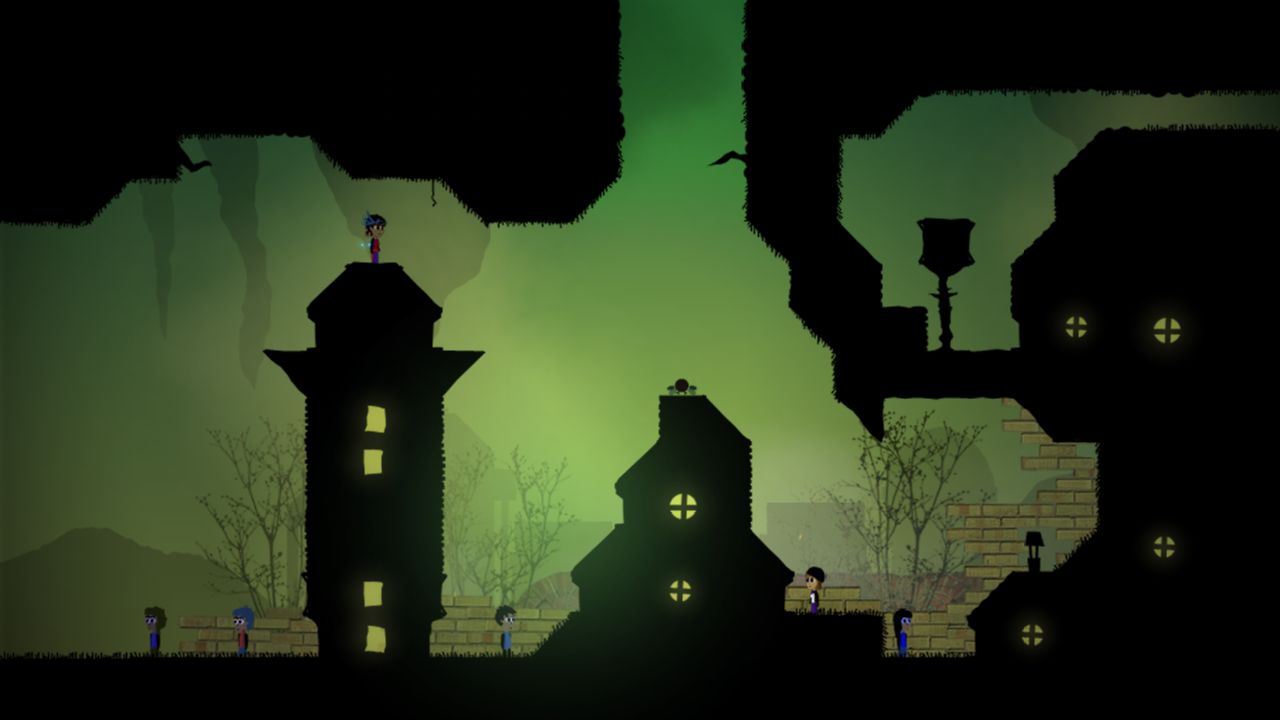 So while the gameplay and story might leave something to be desired, the game does shine in its visuals. The various rooms you come across have fantastic aesthetics and background designs, ranging from bright outside locations to moody, dark underground passages. It's all accompanied by a minimal but fitting score that further helps the atmosphere to draw you in. Not everything is perfect, with some very awkward animations for Mi and lack of personality for any of the game's characters. But it's none the less a treat for the eyes.
If you're a fan of Nifflas and his previous works, Knytt Underground is an easy recommendation. And if you aren't, the huge and often beautiful world is an open playground for those interested in finding every little nook and cranny and spending hours trying to figure out puzzles and complete quests. Knytt Underground could have used better controls and more story elements, but for fans of this particular niche, it is great value.
Our ratings for
Knytt Underground
on PlayStation 3 out of 100 (
Ratings FAQ
)
Comments
blog comments powered by Disqus