Sniper: Ghost Warrior 2 Review
Lost between long-range brilliance and shooting itself in the foot
When you are given the freedom to clear an area yourself, the game starts to play as you'd always hoped. Carefully planning who to take out during narrow windows of opportunity to avoid guards discovering bodies is a tense, but empowering experience.
There's rarely room for error though. Once an alarm is raised, every guard knows where you are straight away and will shred your life bar in a flash. This is at odds with their occasional dumb behaviour like them guarding an area by facing a wall like a disobedient pupil.
Missions where you're forced to get closer are often infuriating too. A suspicion metre rises when a guard has caught sight of you. Get back into cover quick enough and it resets and the guard will forget he saw a bush with a sniper rifle and a face at one end of a concrete corridor.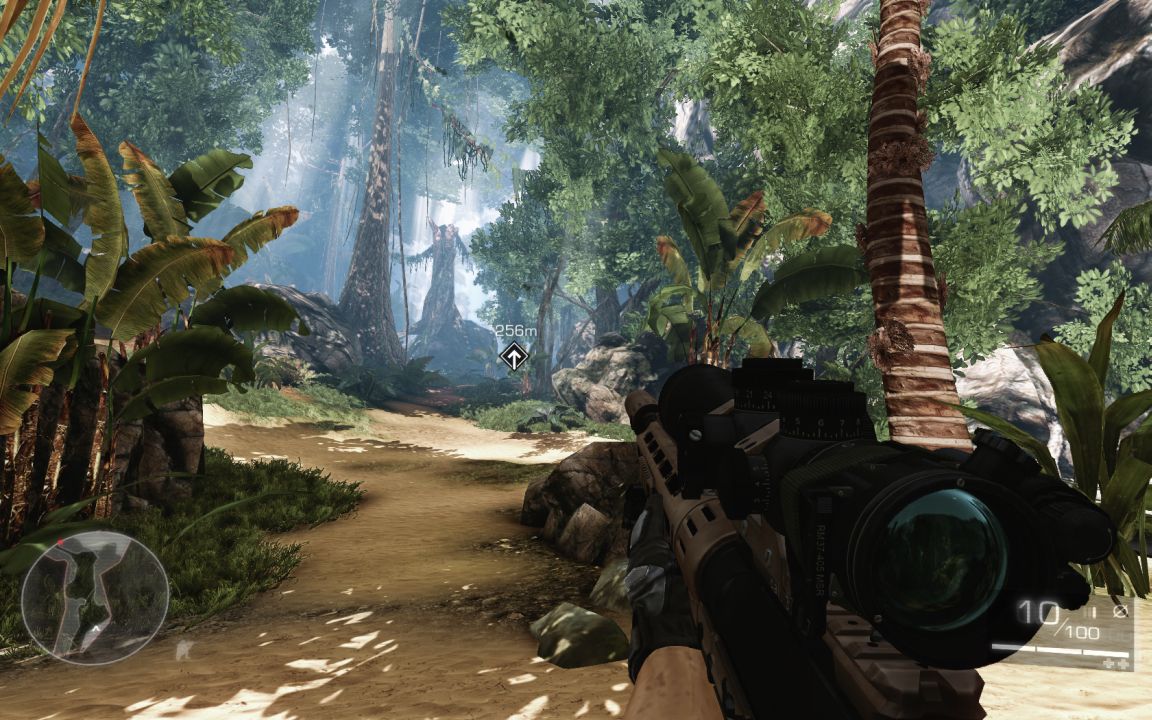 Sometimes though, the metre flies up despite you being perfectly behind cover, leading to unnecessary shootouts (death). You'll often have to repeat slow sections, just to fail again as the checkpoints are 'you've-got-to-be-f**king-kidding-me' sparse.
The campaign is over in about five hours, meaning the pressure is on for the multiplayer to pull this out of the doomed 'rent only' category. So it was surprising to see that City Interactive seem to think that two maps and a solitary team deathmatch mode is enough to keep us interested beyond day one.
Sniper Ally in Sarajevo and a pair of ravine-split cliffside bunkers in the Philippines are all that's available. While it won't be long before you grow bored of the miserly offerings, there is some brief enjoyment to be had here, presuming you're only renting of course. The maps are well designed for lots of sneaky spots to lie prone and try to take out someone on the move (difficult). More reliable is slowly scanning the horizon for a glimpse of another prone sniper between sandbags, or crouched near a window.
Targeting is similar to casual/normal settings offline, with a small red dot compensating for wind and bullet drop. Instead of slowing down time, clicking L3 will steady your aim for a few seconds, which works just as well. No hardcore settings are available, which will undeniably annoy hardened snipers.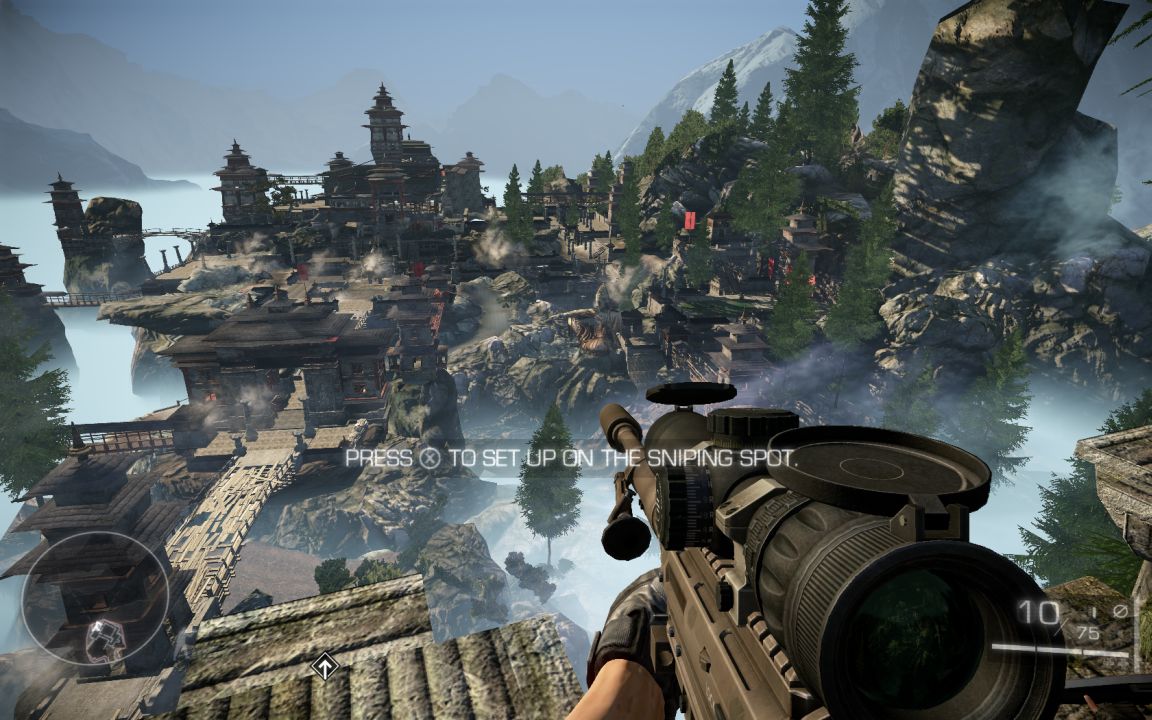 I experienced a few shots not registering on stationary targets, which is all sorts of annoying. Server stability seems to be an issue as every player seemed to have an unusually poor ping rating on the scoreboard screen.
That's nothing compared to the large amount of random 'suicides' I kept encountering immediately after respawning. No falling into cliffs, or shooting a barrel at close range, just literally respawning and dropping dead immediately. I couldn't even attribute it to a rival kill, as sometimes I'd be alone in a room. With team victories usually being very close, the lost points for each of these occurrences added an overwhelming sense of 'why bother'.
Nailing headshots can be lots of snipy fun, but I can only recommend this as a rental at best thanks to the brevity of the single player game and the lack of content for the multiplayer. Some offline DLC has just been announced but at £8.99 on top of what you've already paid, it's hardly tempting.
Our ratings for
Sniper: Ghost Warrior 2
on PlayStation 3 out of 100 (
Ratings FAQ
)
Comments