The Elder Scrolls Online Preview - PAX East 2013
We get some hands on time with the upcoming MMO
As soon as you entered the PAX East exhibition floor it was all but impossible to spot the Elder Scrolls Online booth. Of all the demos at the conference Elder Scrolls was the biggest (boasting a playtime of two hours) and highly anticipated (the line to play the demo was equally long). The fantastic people at Bethesda were able give New Game Network some time to sit down and play the biggest impending MMO of the year and prove that more in-game players did not mean less fun.
I started off creating a character and was given the three races of the Daggerfall Convenant faction to choose from: Brenton, Redguard, or Orc. Being most familiar with the Redguard, thanks to extensive time with my dual-sword wielding Dovahkiin from Skyrim, I went with the native race of Hammerfell. Anyone who worried about character creation, let me calm your fears. Elder Scrolls Online boasts deep and specific character customization, much like its single player predecessors. Neck width, ear size, and almost any other part of the body is fully scalable.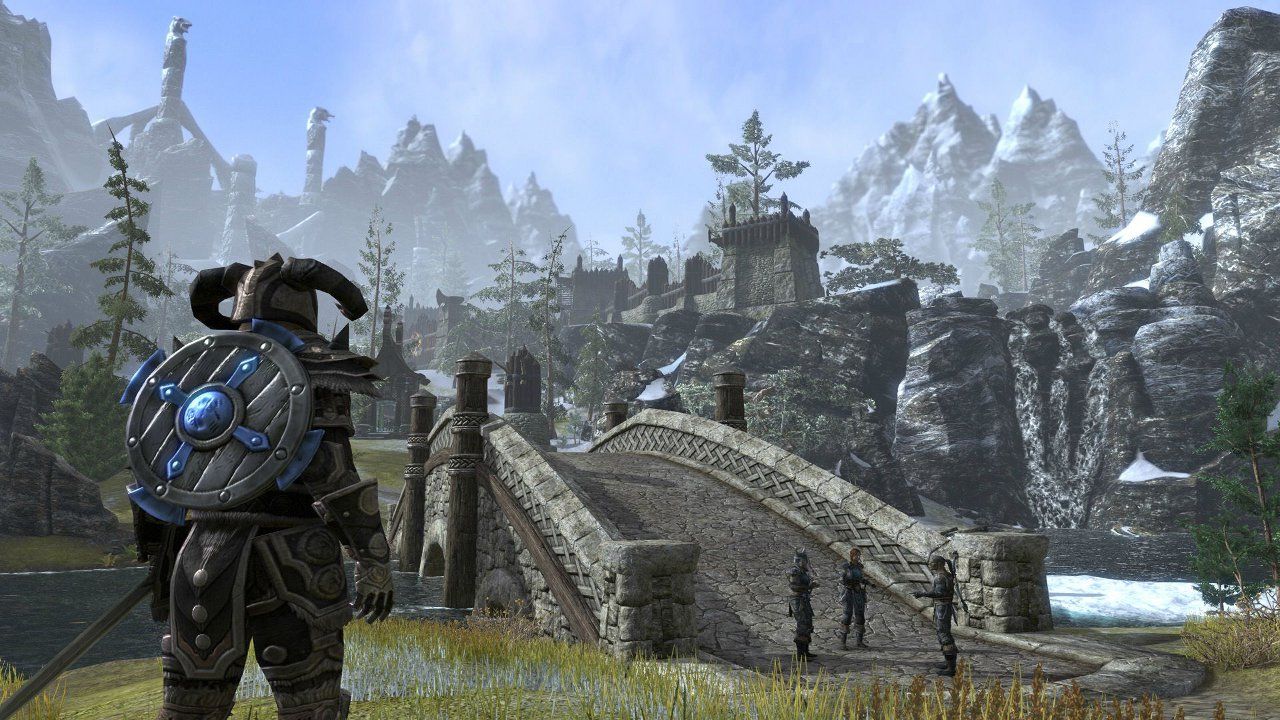 After choosing the look of my character I had to choose a class. The three options I had were Dragonknight, Templar, and Sorcerer. I chose Templar, looking to create a warrior with a nice mix of magic and might. Thus was born Illiara Belkazaar, and my questing began.
I was told I was starting in the second zone of the game, immediately after the tutorial. I awoke on a ship docked in a harbour town of a Hammerfell island. The first mate said that I had been pulled from the sea and should thank the ship's captain who had saved my life. I found the captain, lounging beneath a small shelter, escaping the blistering Hammerfell sun. The captain told me that due to the commands of the local government she had stopped her pirating and her crew had mutinied, leaving her stranded on this island. However, she had plans for a final heist and needed my assistance in rounding up a team to assist her.
As I started out on my quest, I was immediately intrigued by the world and art Zenimax Online had created for their game. The island I was exploring had rolling, golden sand dunes, large rock canyons, and giant Persian-influenced structures that seemed every bit as detailed as one would expect from an Elder Scrolls experience. The details were crisp, the colors vibrant, and the world felt alive. Soon, I wandered from my original quest and began exploring around the intricately crafted world.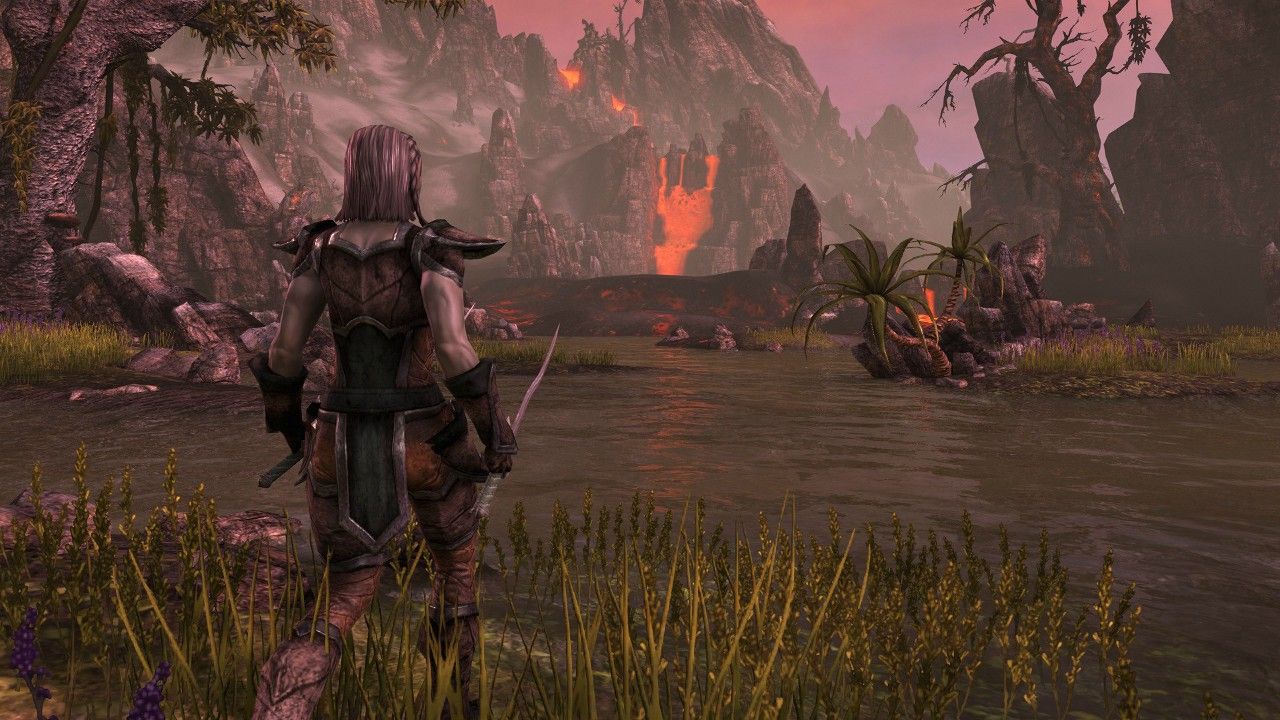 While doing this aimless wandering I stumbled across a spirit shard, which rewards players for exploring the world around them by giving them an extra ability point when they level up (this will be explained in more detail later). The second thing I stumbled across was an elven woman who was lamenting the capture of her lover. She had recently met the object of her affections, whom had promised to help her escape the island but had been wrongfully imprisoned for stealing a valuable gem.
I promised the woman I would do what I could to help and ventured into the prison where her lover was being held, appropriately termed "The Grave". The Grave was filled with spike and fire traps, which you had to sprint in order to avoid. It wasn't long before I came across some guards and got a taste for Elder Scrolls Online combat. In essence, the combat is strikingly similar to Skyrim, though there is a little less first-person shooter feel to it with less aiming required (and it obviously not being first person), making the combat a bit more akin to an MMO. However the core is very much intact, as a left mouse click does a quick attack, holding the left mouse click does a power attack, and the right mouse click blocks. In addition to this setup are five hotkeys designed for different spells. Dodging, interrupting, and blocking are all crucial elements in battle, which revolves around getting your enemy off balance to squeeze in a couple of extra hits.
Comments
blog comments powered by Disqus