StarCraft 2: Heart of the Swarm Review
Each iconic race gets an energizing upgrade in this first expansion for an industry leader
If media were superheroes, then the chief superpower of games would be 'interactivity', but a close second would be the mystical and otherwise untouched wonder that is 'expansion'. Don't get me wrong: you can always release a director's cut of your film, or maybe rewrite sections of your best-selling novel, but true expansion of one completed work into a new independent entity is where games, even board games, are the real kings of the hill. Good expansion is more than just adding some new skins: it changes the nature of the game itself, takes apart the concepts that make up the original, shifts them around, and then puts them back together to form something just as great. Think of it like ripping apart a Ferrari and using the same pieces to build a Porsche (your call on whether this is an improvement). It's a tricky task of balance that applies to every expansion: whether it's new class updates for Team Fortress 2 or a new faction in Civilization 5. But hard as it may seem to believe, a truly great expansion should feel a little unbalanced. A great expansion gives each player some new toy that makes them jump up and down for joy.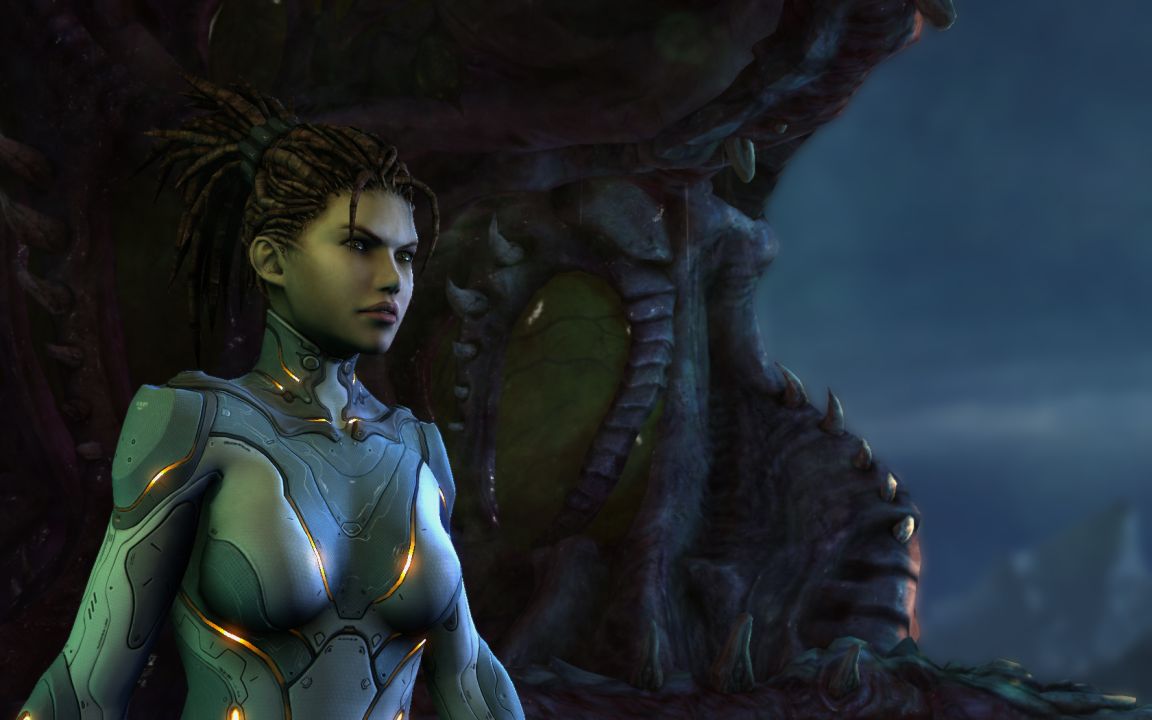 The StarCraft series has been exemplary in this area: the original StarCraft was a well-balanced game, but Brood War did the unthinkable and gave every race something blatantly unfair: Terrans got marine-boosting medics, Protoss got invisible high-damage assassins, and Zerg got cloaked splashers. Get out of town! While not being an expansion, StarCraft 2 followed in this grand tradition by seemingly giving each race a significant upgrade. Terrans combined medics with their dropships to get medivacs, Zerg finally got the ability to move underground, and Protoss' new robotics bay toys seemed specifically designed for hosing siege tanks and zerglings. The result is that every race feels turned up to eleven - but as long as everybody is turned up to eleven, the game stays balanced overall. This is the secret of truly enticing expansionary gameplay. So, does Heart of the Swarm carry on? In a word, 'Yes'. In three words, 'Awww, heck yes!'
Each race's additions feel not only well designed, but even just a touch overpowered. The Protoss gain a new spell caster in the form of the Mothership Core which comes onto the battlefield early and provides, like the Sentry, a host of useful non-damage spells. Real time strategy spells tend to fall so easily into simple area-based attacks that it's a real pleasure to deal with a unit which is mostly devoted to positioning: the Mothership Core can recall all nearby units back to a nexus, or place a blocking Time Warp field that slows ground units. The Zerg also get a lovely new spellcaster in the Viper, which similarly has a unique approach to combat with its Abduct ability. Abduct pulls a single enemy unit toward the Viper. That's all it does, and yet, this ability turns out to be incredibly useful, letting you drag away important pieces of your opponent's forces straight into the loving arms of your waiting army.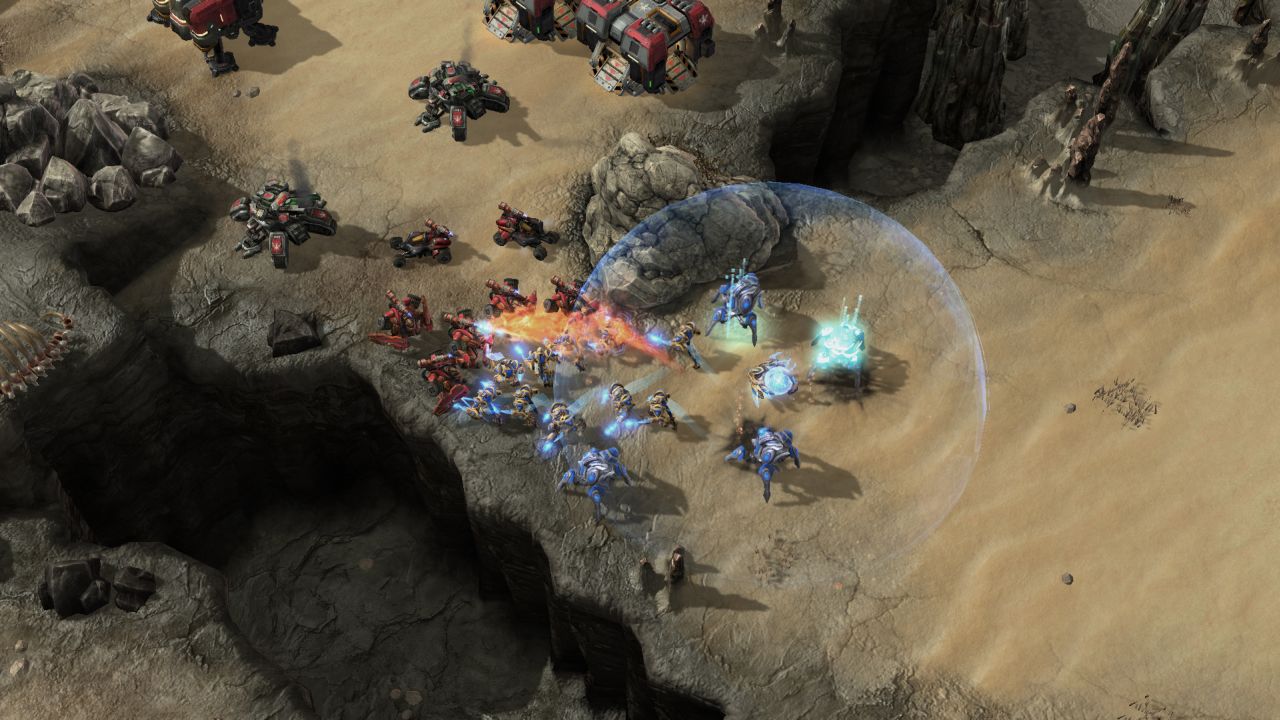 Possibly my favourite of the new additions is the Terran Widow Mine, Terran's only burrowing unit, which fires off a splash-damage rocket at any approaching enemy and, joy of joys, resets itself after a short rest. It's not uncommon for first-time widow mine defenders to take hit after hit to their army as they walk around the battlefield, wondering where those nasty rockets are coming from. This unit is incredibly annoying, and 'annoying' is precisely what we want our army to be. There are other additional units that fill in well-needed positions in their army, but these three in particular shine in their roles.
Comments
blog comments powered by Disqus