Gears of War Judgment Review
The latest entry in the popular cover based shooter franchise leaves something to be desired
It's taken to this near halfway point of the review to talk about the gameplay, but that's because there isn't much to talk about. Perhaps most immediately notable change is the control scheme which now uses weapon swapping instead of any menu. It allows for quicker access to your arsenal without having to blunder through a menu selection. A couple of new enemies also appear but they don't exactly alter the dynamics of the battle. Otherwise, it's the same third person cover shooting as always, and that's undoubtedly just how the fans want it. Which is not a bad thing, given how much the franchise has popularized this particular gameplay genre to this day.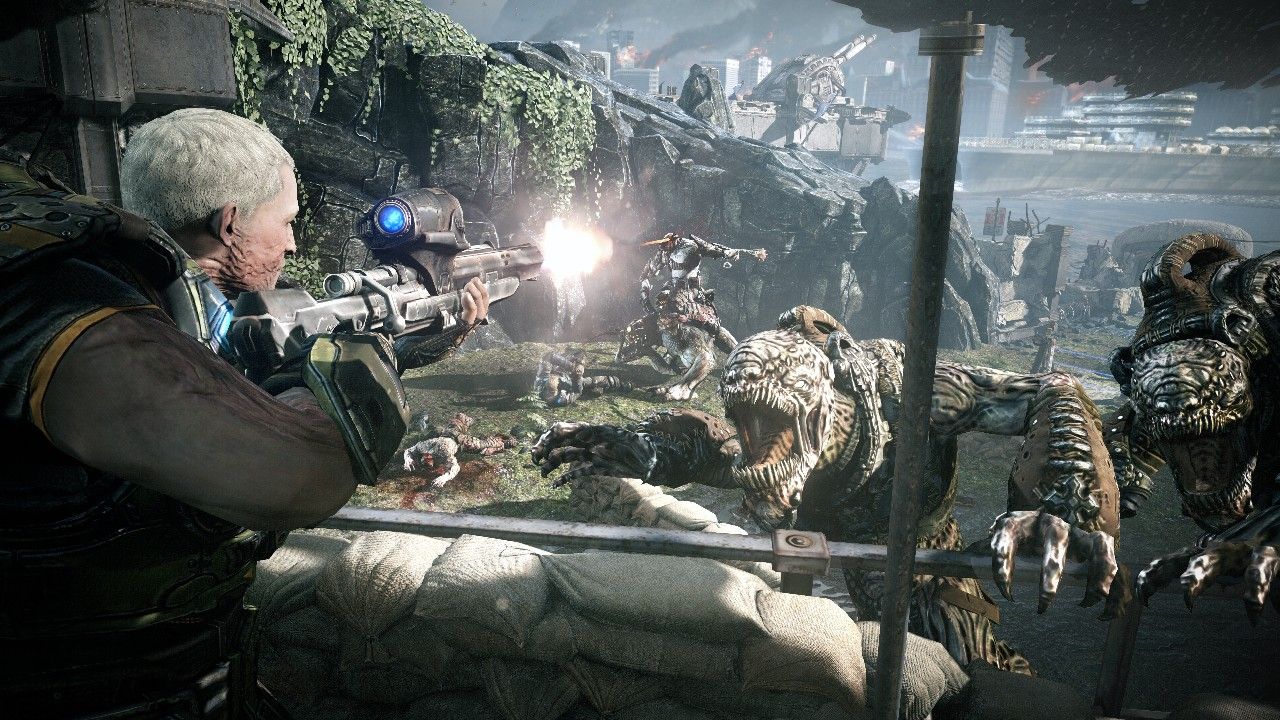 For many, the multiplayer modes are where the franchise shines and while Judgment follows the formula now set in stone for the series, it doesn't offer anything significantly new. The whole campaign and Aftermath can be played with four players cooperatively, as expected. Modes include Deathmatch (first for the series), Team Deathmatch, and Domination (flag control) that vie for player interest across four maps and up to 10 players. It's standard stuff and if that's all you need, Judgment delivers. You've got tons of customization options and now the ability to play as any character regardless of everyone else. But just four versus maps seems to be a rather low number for a game that aims to attract a multiplayer crowd, and considering that previous games in the franchise shipped with more then that. Survival mode is also here to satisfy your cooperative urges as you battle against increasingly difficult enemy waves.
A new objectives mode called OverRun replaces Beast mode from Gears of War 3, as teams take turns trying to destroy all defenses of the COG and destroy the objective in three stages. There are four maps that are exclusive to OverRun, and the COG can only repair existing defenses while unable to replace them if they are destroyed. Locust have their various units to spawn, while COG have four classes each with special ability to help in battle. The mode works well but is currently favored to the Locust players due to their better offensive abilities and easily available direct line of fire on the objective. OverRun plays slower and perhaps more strategically than Beast mode did, but this also means the maps can drag on for over 10 minutes per side.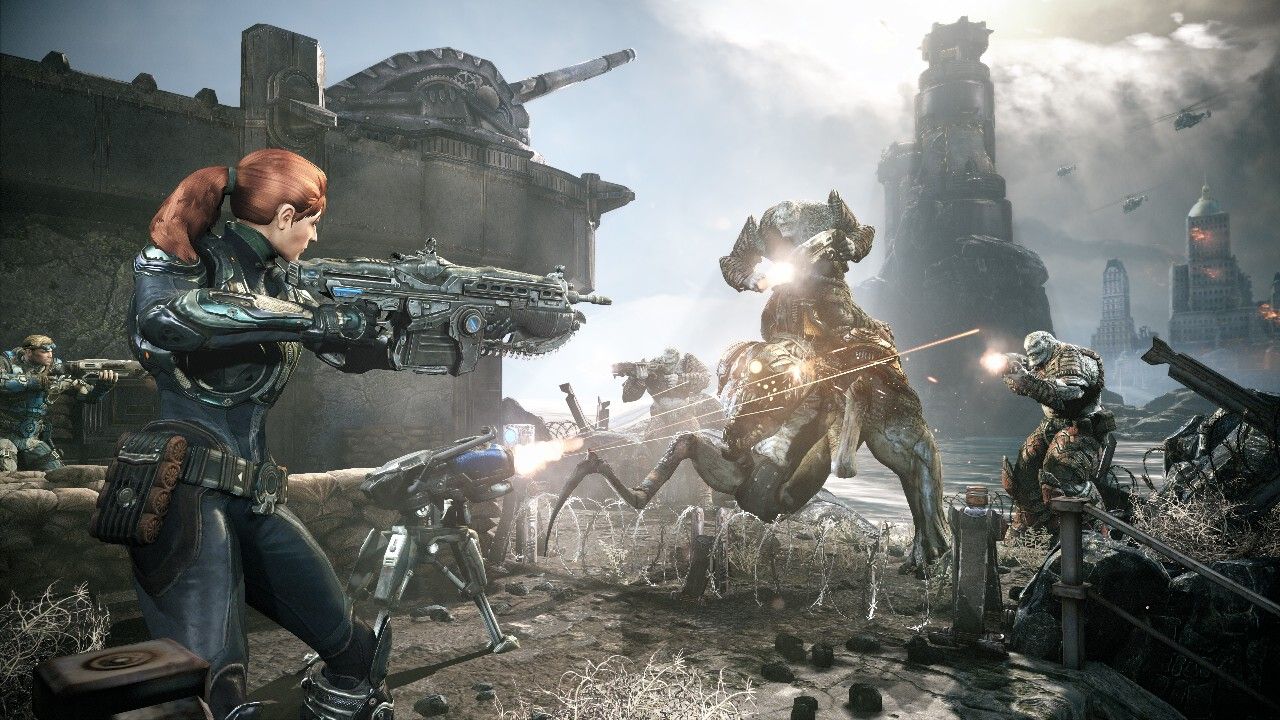 Much in the same way that the gameplay in Judgment is instantly familiar, so is the presentation. The game looks and sounds much the same way as the previous Gears of War. Voice acting for Kilo squad is serviceable with the few lines of dialog they get to work with, the soundtrack is minimal, and while Unreal Engine 3 can still produce good looking visuals, it's starting to show its age. But at least the game's audio design remains impressive and has some well performed sound effects that add to the ambiance of the world.
A potential final full entry for the Gears of War franchise on Xbox 360, Judgment leaves the series in a subdued atmosphere. Surprisingly good Aftermath campaign cannot salvage a forgettable main story, and while the multiplayer is still solid, a lack of content is somewhat worrying, though is likely to be rectified via paid DLC. The game plays, sounds, and looks just as the main trilogy, making it easily recommendable to any fans that are looking for their next Gears fix. Given what the previous titles have provided though, Judgment feels lackluster in many areas and perhaps short on content for the full asking price, but it's still a solid enough experience for action fans.
Our ratings for
Gears Of War: Judgment
on Xbox 360 out of 100 (
Ratings FAQ
)
Comments
blog comments powered by Disqus