MLB 13: The Show Review
The biggest change to this year's Sony exclusive is the new MLB schedule format. Unfortunately, Sony San Diego can't take credit for that.
I have been a lifelong baseball fan. From playing pickup games with my extended family at Easter to being one of the worst hitters in all of my High School career, while I may not have always had the talent I have always loved the game. Baseball was one of the first sports to be translated into video games and has seen many iterations since. I grew up playing them all. I played Frank Thomas' Big Hurt Baseball on my Sega Game Gear, I played EA's MLB Triple Play on my Playstation 2, and the highly underrated Backyard Baseball on PC. While these games provided their own memories and captured the sport in their own unique flavor (seriously, Backyard Baseball, check it out, you can play a team called the Minty Pickles) none of them were able to capture the true heart of what made the MLB so special.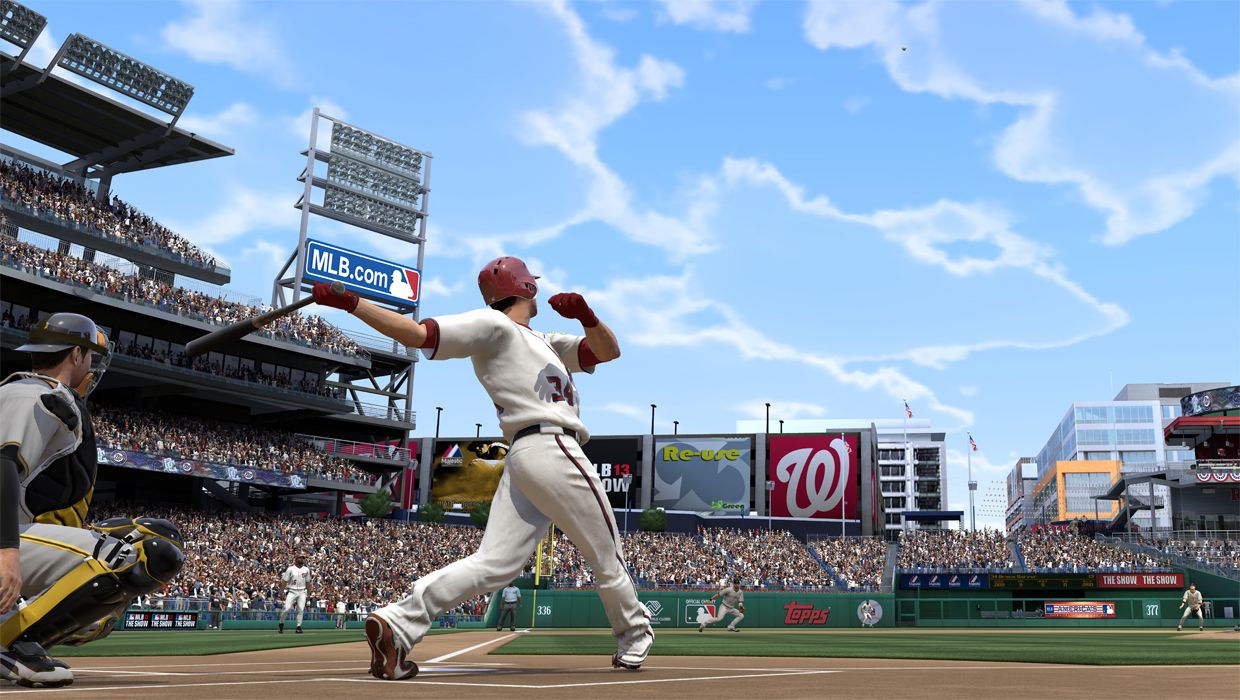 That was when Sony San Diego came along and changed the baseball simulator for good. The MLB: The Show franchise gave people a new perspective on baseball; the struggles of up-and-coming minor league players who are playing with the hopes of one day making it to the big time, the immense patience required to wait out a pitcher as he avoids throwing you the pitch you want, and the grind of having to patch your line up together day-in and day-out. The Show series has long stood as a testament for what baseball is really about.
Being a massive baseball fan, who watches the 24-hour long Ken Burn's documentary on the sport once a year, this series was built for an enthusiast such as myself. I have poured countless hours into these games, pulling all-nighters so I could finish a playoff push and then spending the same morning crafting my perfect, lights-out closing pitcher. However, as with any annualized series, Sony San Diego's prized possession has begun to languish after eight years of 365 day development cycles. The question every sports game must answer is: Why buy this one? Why this year?< /p>
That question gnawed at me during my time with MLB 13, as I had significant buyer's remorse after last year's edition. The game continues to be a love letter to the sport, but it is starting to feel like we are getting the same love letter with certain sentences erased and rewritten. It might be justifiable if the year-to-year changes were done to improve the game, but some of the changes (like 2011's hitting and pitching sticks) were significant steps backwards and made the games worse.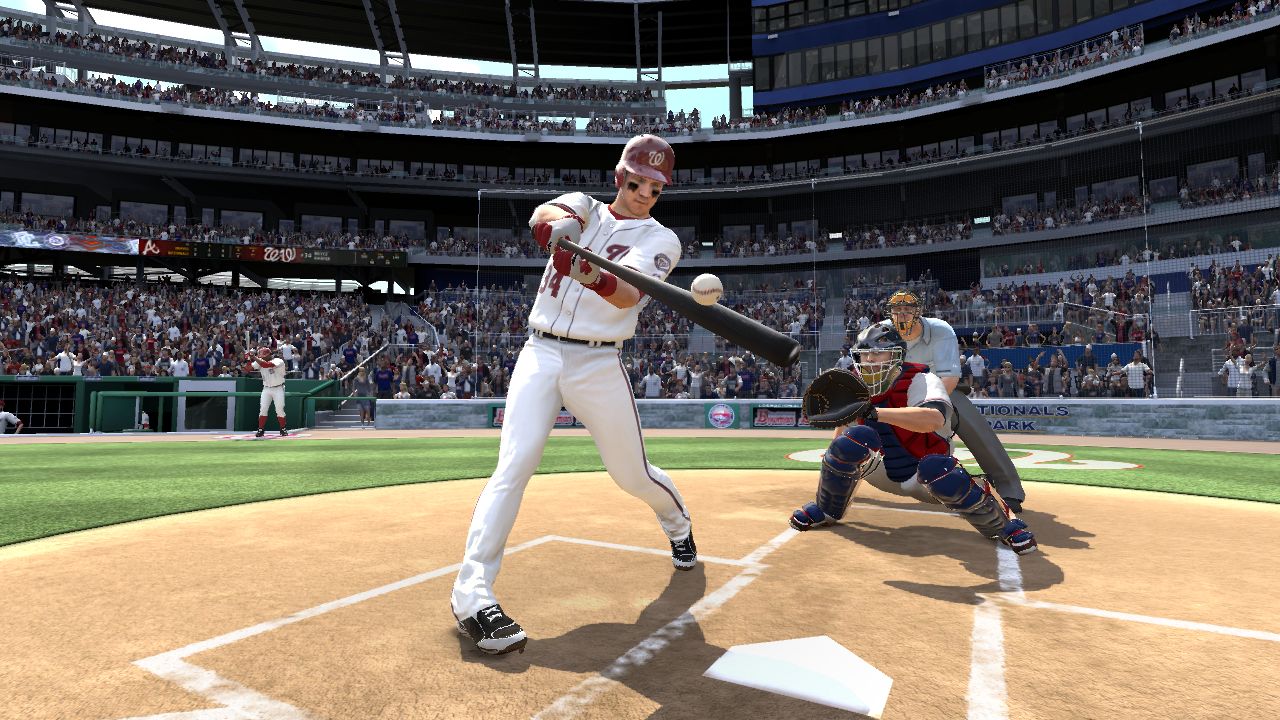 MLB 13: The Show doesn't do anything to set the franchise back, but there is almost certainly nothing that would make this game any giant leap in the franchise's development. It feels much like it always has, making it unclear as to why we should own this copy of the game as opposed to last year's iteration.
The Show has always been about the slow burn, requiring players to dump well north of 60+ hours into its deep franchise or Road to the Show modes. This year's development is no exception. After spending 20+ hours with the game I was barely able to eek out more than a handful of seasons combined between my scrappy third baseman, my power pitching closer, and my attempt to resurrect the maligned Minnesota Twins franchise. One of the Show's continued drawbacks has been its load times and while this issue is somewhat improved in this year's version, there is still much sitting around waiting to play. The worst of it is in Road to the Show as a hitter, as you wait for the game to simulate to your turn to bat or field. Even at its fastest speed it is long enough to easily bore you.
The Road to the Show has been slightly revamped, but is still very much the same product as last year. Small changes include pitch tip offs on when in the field, improved game evaluation, and more sound effects to add to the authenticity. While it is cool to hear a fellow player call out, "one down" or "play's at first", it is rather trivial. The other two improvements are nice to have and the fielding in Road to the Show feels much better and less droll than in previous releases. Furthermore, it was easy to track my progress and keep myself improving month-to-month.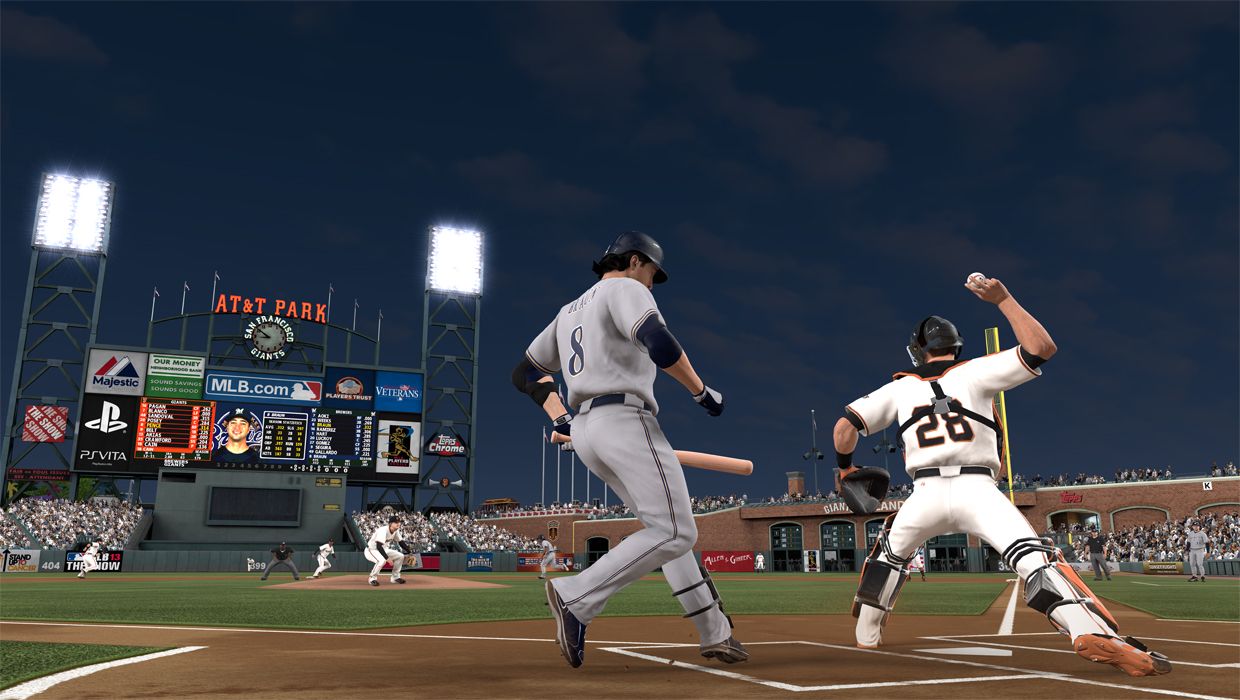 The worst part of the in-game controls for Road to the Show is the baserunning. The whole process starts as a bore with you standing on base, watching your teammate hit. When the ball is finally put in play it is difficult to get perspective on where the ball is in relation to your player. The camera follows the ball high in the air, but a shallow pop up and warning track rocket look that same for about 3/4th of the animation. The controls for baserunning are also annoying, as you can either commit to running to the next base or stay in place. It is baffling that I can't control the runner with the analogue stick the same as in every other game. If I want to take a couple steps forward, I should be able to do so without committing to a full on sprint to the next base.
Aside from the baserunning, all in-game controls feel great. Pulse pitching returns and continues to accurately represent the difficulty in attacking a batter's weakness. Also the analogue/button blend of hitting is challenging, yet the control yields a rewarding sensation when mastered. The best is the overhead throwing meter which again adds a satisfying challenge to feilding. The Show continues to be a beaming example for controls and shows slavish dedication to giving you the best experience you can get. It's nothing revolutionary for the franchise, but still well executed.
Updates to Franchise mode include specific team strategy; having teams offer trades, go after free agents, and draft in accordance to their recent history. For instance, expect the New York Yankees to throw eight-to-nine figure salaries any high profile free agent on your team. There is also a Madden-style scouting system where you select specific upcoming draft picks to be scouted so you can more get accurate feedback on their abilities and potential. Also, there is a more in-depth training function to specifically improve player weaknesses. The latter two features are nice thoughts, but unless you really want to be involved in the nuts and bolts of your team they will probably be regulated to CPU control.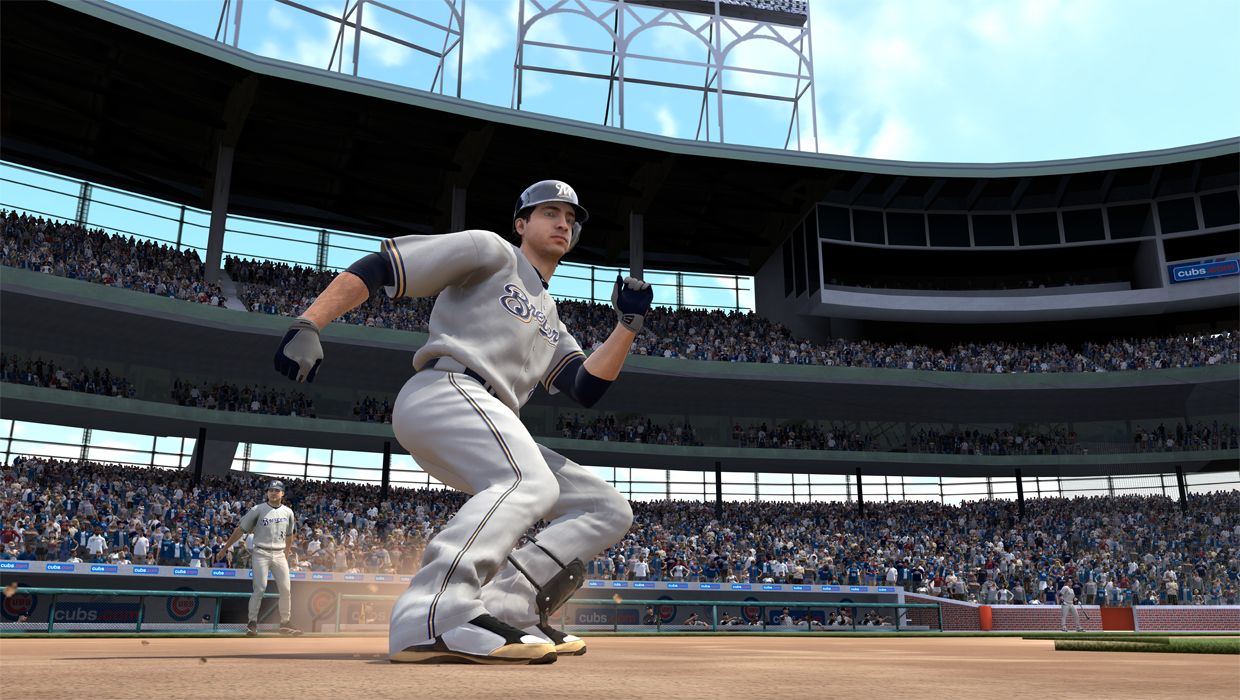 The multiplayer of The Show feels the same as it always has. You can compete head-to-head using The Show Live, which will match you up with other players using real world data. The game will pull current starting pitchers and line ups for your daily online game. Commentators will comment on players performances over the last couple days and real world stats, streaks, and facts will show up in graphics. It is a nice touch, but doesn't actually change the core experience much. A few games online confirmed for me pretty quickly that this was the same old, same old online experience. There's the tip of the hat to Sony San Diego for trying to think outside the box here, but in execution it doesn't really feel all that better than the multiplayer from last year.
Further added features include more presentation animations, cross-platform Home Run Derby, and improved physics. There is also a new "Playoffs" mode for anyone who is too lazy to get a blank sheet of construction paper and fill out a bracket. All of these features sum up this year's MLB 13: The Show release. It is a nice thought, but mostly unnecessary. Certain players, with the right kind of time on their hands, may find some joy in this year's improvements, but most will shrug their shoulders and enjoy the new schedule with more interleague play. Because in the end that is really what you are paying for with MLB 13: The Show, a new schedule and updated rosters.
Our ratings for
MLB 13: The Show
on PlayStation 3 out of 100 (
Ratings FAQ
)
Comments