Ni no Kuni: Wrath of the White Witch Review
A coming-of-age story of mystical adventures that is Studio Ghibli to the core
A game by renowned Japanese film producers Studio Ghibli is a rare treat for us here in North America, and the news of plans to release Ni No Kuni: Wrath of the White Witch (as it is titled outside Japan) as an exclusive to the PlayStation 3 was a pleasant surprise to anyone familiar with the studio's animated masterpieces in the motion picture world. However, this seems to be one of those times when the translation between media does more harm than good. Ni No Kuni presents a poetic, endearing tale of a young boy drawn into a parallel world of mysticism and sorcery in a quest to save his mother's life and free the strange inhabitants of the land from the evil that threatens them. But the fruitful premise of the story is unfortunately marred by execution that is mildly enjoyable at best.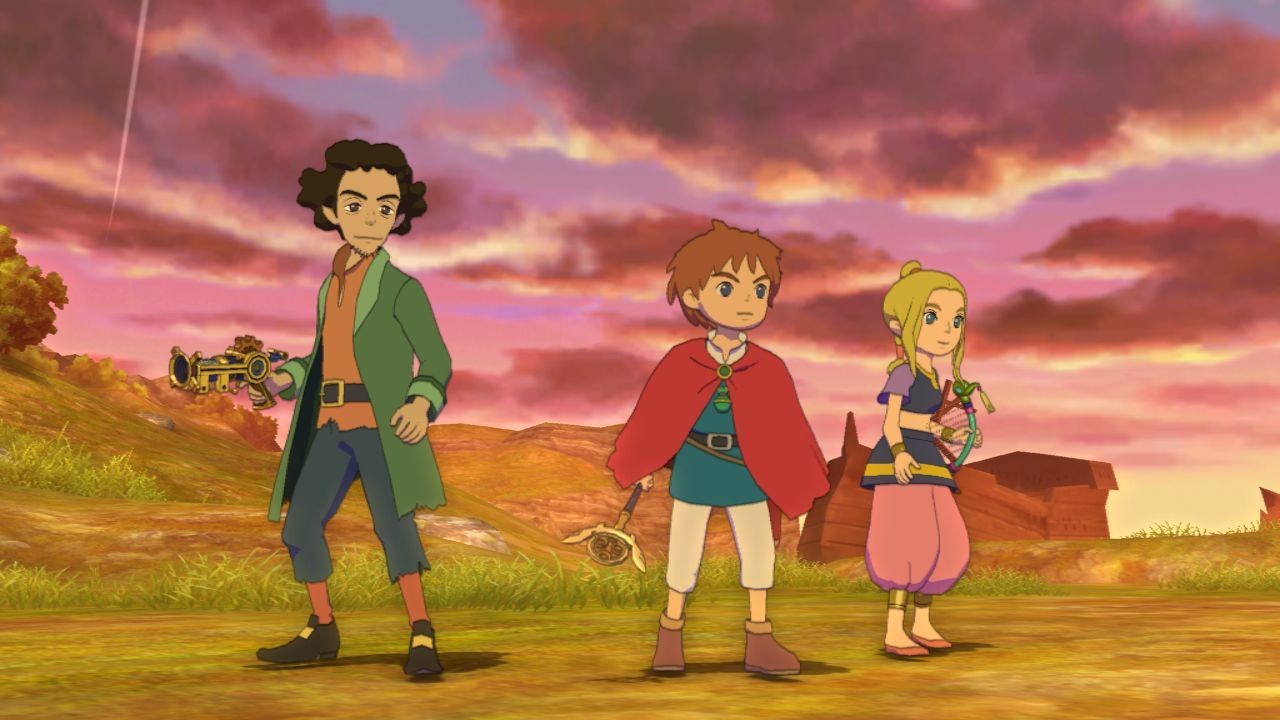 In Ni No Kuni: Wrath of the White Witch, players take on the role of a ten-year-old boy from a small, 1950's America style town called Motorville. To his friends and neighbors in Motorville, Oliver, or Ollie as he is often called, is a simple kid who is very kind and free-spirited. To those from the other world, however, he is a being known as the Pure-Hearted One, who is prophesized to be their savior. While he struggles to bear the grief of his mother's sudden death, Oliver's tears bring to life a doll that is actually the imprisoned form of a particularly spirited otherworlder named Drippy, Lord High Lord of the Fairies. He tells Oliver of the other world, how the boy is fated to defeat the minions of the White Witch, and a possible way to bring his mother back by saving her counterpart in Drippy's world.
The storyline is, for the most part, a simple series of generic RPG-style quests, which has the silver lining of leaving plenty of opportunity for the endearingly well-constructed characters to have the spotlight. Oliver is the type of protagonist who can connect with any audience. He is young and innocent, with a good heart and a great deal of courage even in the face of terrible, unknown dangers. His travels are further aided by the immense trust he places in his companions, which also has a way of making the player think of them as friends. You'll never get tired of meeting new characters or hearing Drippy exclaim, "Tidy!" The top-notch, movie quality voice acting complements the impressive characterization perfectly to engross players in an epic journey that is both emotionally gripping and highly relatable, despite being so deeply rooted in fantasy.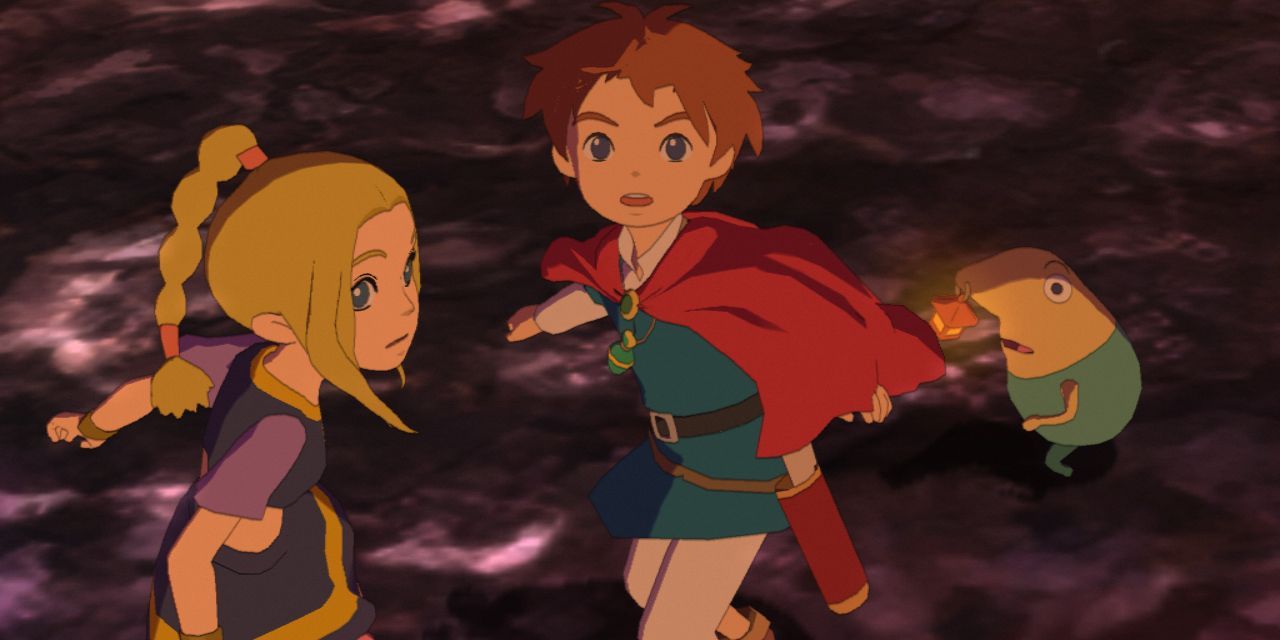 There are many games which are excellent in one aspect and terrible in another, resulting in an overall mediocre product. Ni No Kuni could be the textbook example of this. While the story development and characters are extremely appealing, the gameplay is often downright repulsive. Initiated by a tutorial that seems as far from concise as the developers could possibly manage, the main quest begins with Oliver making his way into the other world. Here, the player is introduced to the game's combat system, which is divided into different forms of play. The wide variety of elements is ambitious, and offers some fun ideas, but suffers from overuse and grows stale too quickly from repetition. Oliver fights with basic attack and defense options, which are only marginally effective at the best of times, and specialized moves, such as spells. Spells are often the only practical way to go, but take time to perform and drain magic power. They are also very limited early in the game. Here we see the flaw in the game's attempt at combining turn-based and real-time combat. Though it is an interesting new idea, it simply is not well-suited to any audience besides those particularly adept at multitasking in simultaneous move selection and real-time character movement. This problem is exacerbated by the frequency of battles in which Oliver is outnumbered by enemies.
Comments
blog comments powered by Disqus