Guardians of Middle-earth Review
A console-based MOBA set in Middle Earth? It's better than you'd think.
For the past year or so, it seems like Multiplayer online battle arenas (MOBAs), games like DOTA and League of Legends, have been popping up all over the place. With LoL, HoN, Smite and Valve's DOTA 2 all currently accessible, there are plenty of options for PC gamers. One area that hasn't seen much in the way of MOBAs are consoles, mostly due to the perceived problem of porting the game's controls, firmly rooted in RTS mechanics, over to a controller. Guardians of Middle Earth, the newly launched Lord of the Rings and Hobbit-branded MOBA, is making a run at the console space, focusing on twitch game play and a twin stick mechanic setting it apart from the norm. The question many have is whether or not the game can have the same amount of depth as its PC counterparts and whether or not a community will rise up to support it.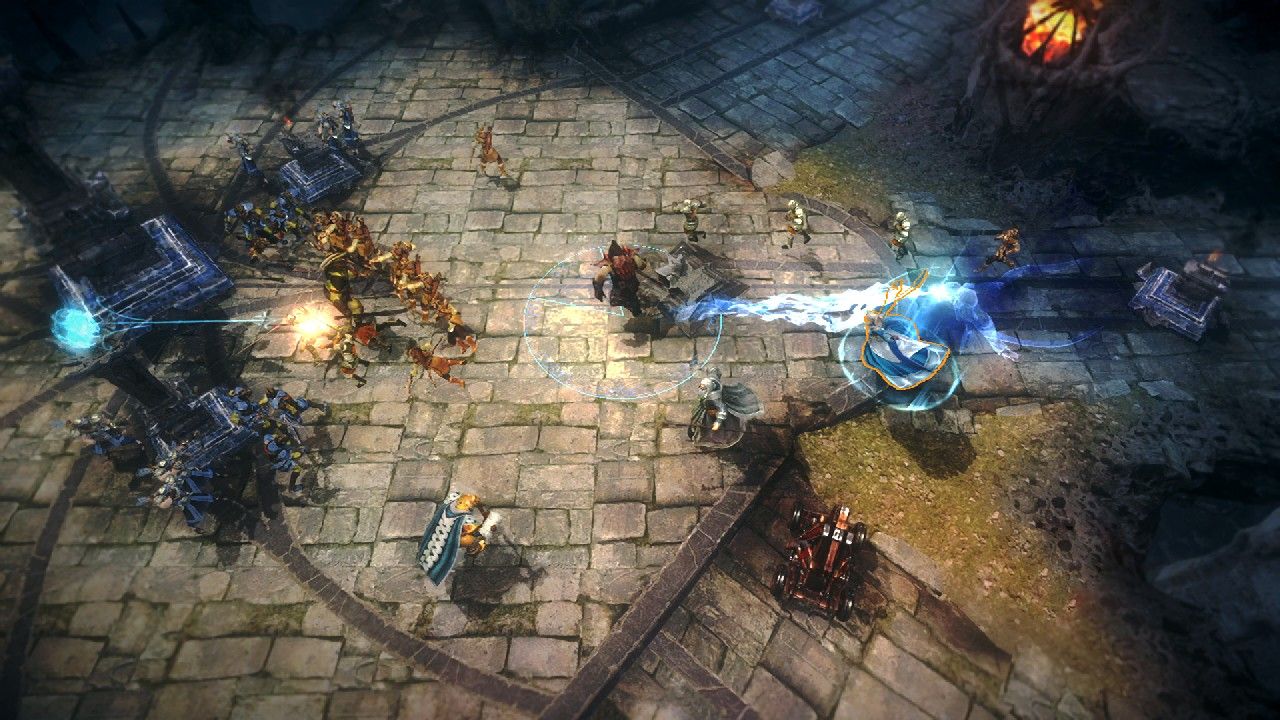 Guardians of Middle Earth prominently features the standard 3-lane game mode that the genre is known for. Additionally, the game features a more intensive single lane variant. Both game types task the players with fighting off the enemy armies, killing its guardians (other players) and destroying its towers, eventually destroying the enemy base. While the standard game mode plays well and is what experienced MOBA players will come to expect, the single lane variant is a bit more of a mixed bag overall. While it can sometime be a quicker and more player-versus-player intense match, it can also be far slower and drag on far longer than a standard three lane match. Additionally, area-of-effect characters seem to gain a massive advantage on the tiny map that is constantly bottlenecking characters toward each other. For me, the standard three lane match was the way to play.
Visually, Guardians of Middle Earth is adequate and occasionally quite nice looking. The pulled-back camera angle doesn't allow for all that much detail but the battle effects look nice and the game retains the visual style established by the films. Character design is undoubtedly the game's strongest visual aspect. Seeing obscure and minor Tolkien characters brought to life in a way I hadn't seen before was great, even when they are a bit over the top from their literary counterparts.
One of the biggest draws of the Tolkien license is its characters. Guardians of Middle Earth does a good job of incorporating all of the characters you would expect along with a number of new faces. Aragorn, Bilbo, Eowyn, Galadriel, Gandalf, Gimli, Gollum, Legolas, the Witch-King and even Sauron himself all make an appearance and play as you would imagine. Gimli is a resilient melee fighter. Bilbo is a damage dealer with a teleport and stealth ability, rather than pure strength. In addition to the many primary characters from Lord of the Rings and Hobbit, a number of less recognizable characters such as Haldir, Felgrom, Mozgog and Agandaur are also featured with more to be added in the future. The characters are fairly varied overall and even two similar looking characters such as Legolas and Haldir play quite differently. Balancing doesn't seem entirely worked out just yet, especially when considering that Gollum has an extremely powerful root ability that means instant death for any enemy caught in it as long as the player is working with at least one other player. Having fallen to it in a number of matches, it's quite apparent that Gollum plus almost any other enemy character should be avoided at all costs. Hopefully, this will be worked out as the game continues to develop.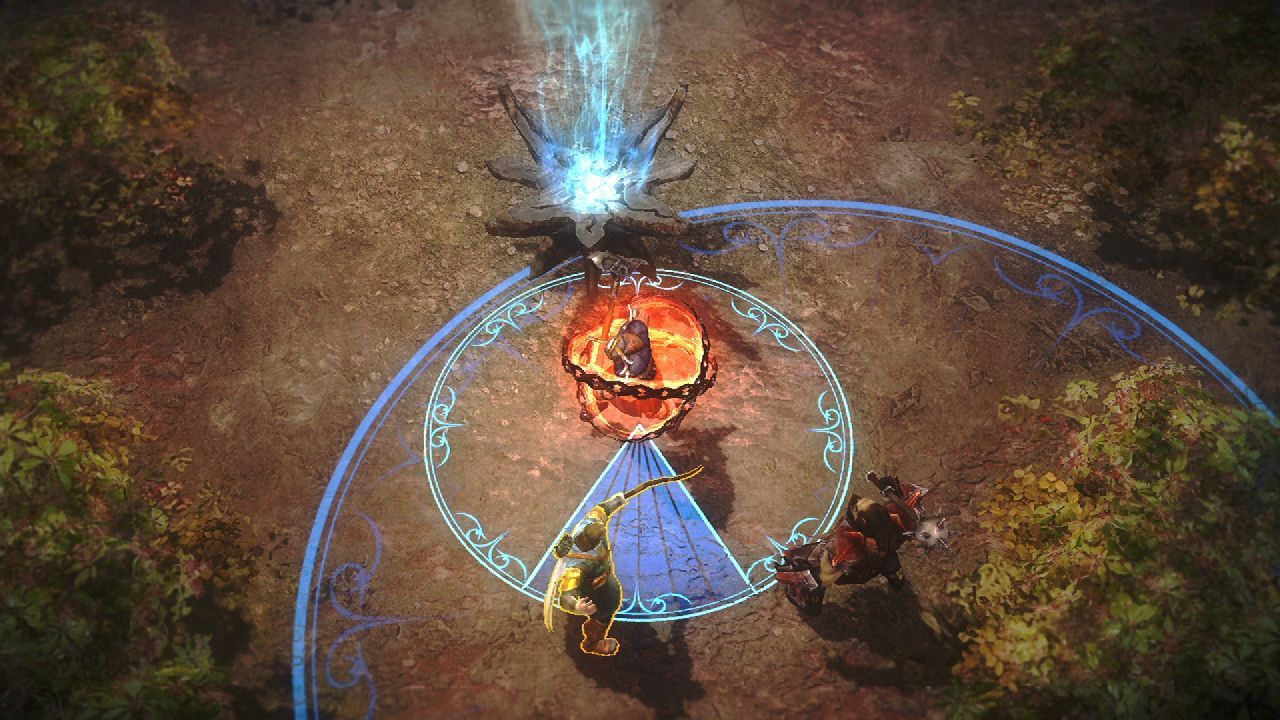 The single most defining aspect of Guardians of Middle Earth over other entries in the genre is its controls. Being built from the ground up as a game being played with a controller, Guardians adapts the MOBA style gameplay of movement, auto-attacks, abilities and items remarkably well. By simplifying (or even removing) several of the metagame aspects of MOBAs, Guardians is able to create a more approachable and more straightforward game that also removes much of the need for a keyboard. It's hard to imagine navigating an in-match store filled with hundreds of pieces of gear and consumable items quickly with a controller, especially when games like DOTA allow you to queue up items to be sold and type in the name of the item to jump directly to it in order for players to be able to quickly manage their items on the fly. Guardians, for the most part, removes gear entirely from the game, leaving only a simple potion system that is managed between matches and a rune and gem system similar to the rune system in LoL. This lack of inventory management creates a more frantic and focused game that also avoids the need for a keyboard. After playing a few matches of Guardians, it was hard for me to return to my mouse and keyboard for a match of DOTA. It just didn't feel as fun to play, even if it was more accurate than a controller.
Comments
blog comments powered by Disqus