PlanetSide 2 Review
A rough but competent combined-arms shooter made remarkable by unparalleled scale
Given the scale and ambition of Planetside 2, it isn't terribly surprising that it looks rather inconsistent from a technical standpoint. Textures on terrain are often muddy, shadows are a bit jagged and character animations are quite stiff. The entire world feels quite static compared to something like Battlefield 3; there are no physics to speak of, when you kill someone they just sort of fall over stiffly, and this reduces the satisfaction of infantry firefights. Some of the technical inconsistency is made up for by superb lighting; if you don't look too close, Planetside 2 can be absolutely gorgeous as the sun sets on a sky filled with dog fighting aircraft and the northern lights appear on the frozen tundra of Esamir. The day-night cycle gives the environments a dynamic feeling, with night time battles looking particularly impressive. The audio is equally inconsistent; guns sound decent, but explosions sound rather flat and sometimes make no sound at all. Each faction has its own music that swells at key moments of capturing a base, and while serviceable none of it is remarkable or memorable.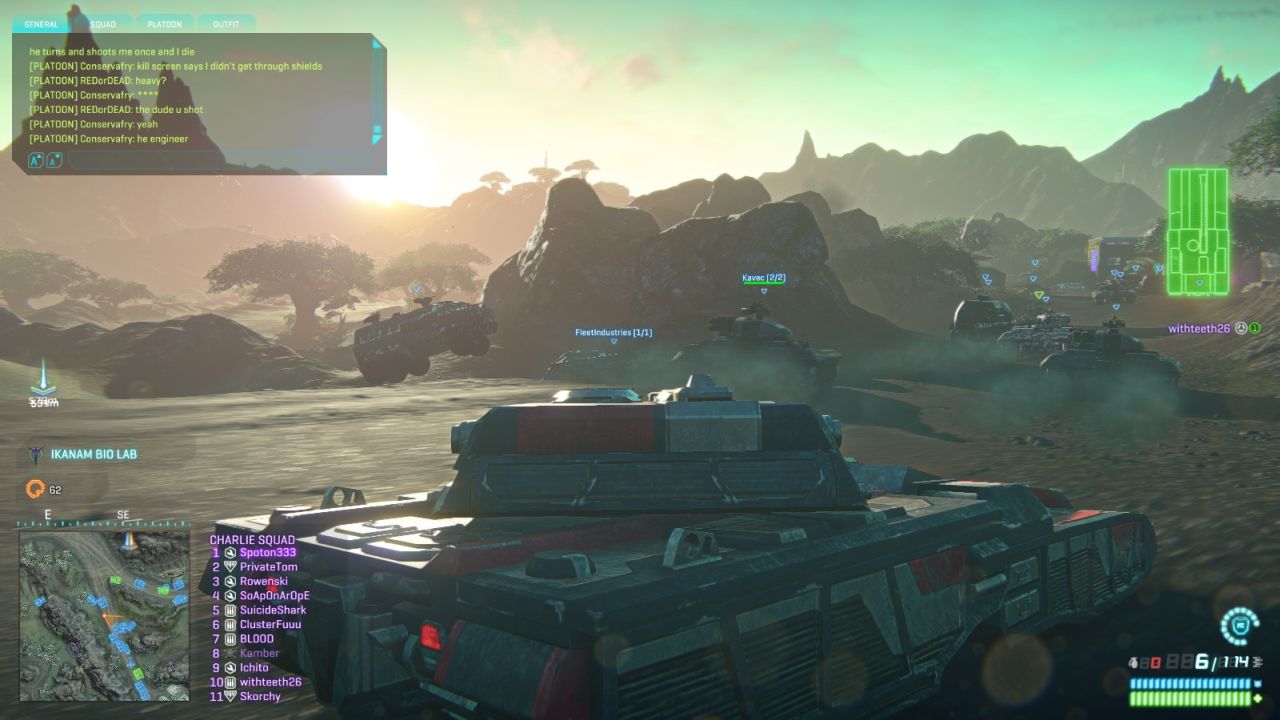 When one tank just won't get the job done
Another impact of the scope and scale of the game's combat is that the optimization is rather poor. Even with a powerful modern PC I saw frame rate drops into the 30's in the largest battles; those with weaker PC's are likely out of luck if they want to run Planetside 2 at all. On launch there were problems with network lag that caused players to warp around, and while these issues have been greatly reduced, there are still instances of player warping, making them impossible to hit and giving the battles where this occurs a messy feeling. The presence of friendly fire seems like an odd choice given the massive and chaotic nature of some battles, and the warping of players sometimes means you are shooting someone or running them over without realizing it. The developers have been vigilant with updates thus far, and optimization will likely improve in the future, but as it stands, the biggest roadblock that might keep you from playing this game is bad performance.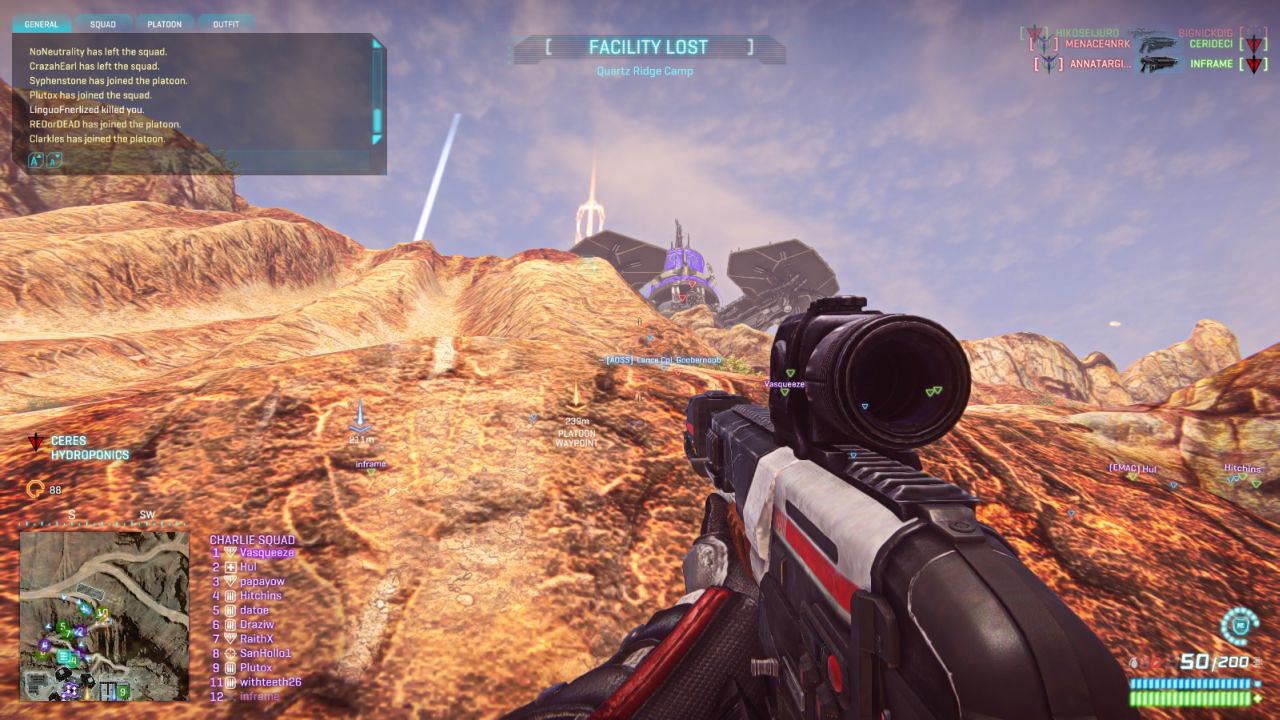 I've heard of uphill battles but this is ridiculous
It is difficult to do justice to Planetside 2's more extraordinary moments through writing; such is the importance of spectacle in making the game stand out. The feeling of being part of something far greater than yourself or even your squad gives the game a unique feel in a crowded genre, and the times when you are rolling with a huge group of tanks or defending an outpost against impossible odds are made significantly more compelling when placed in the context of a greater conflict. While Planetside 2's free to play nature invites quick judgement and likely sour first impressions, it can't really be judged quickly, so if it sounds interesting, have the patience to learn the basics before jumping in. The initially overwhelming number of mechanics and options will later give way to a rich and rewarding experience unlike any other.
Our ratings for
PlanetSide 2
on PC out of 100 (
Ratings FAQ
)
Comments
blog comments powered by Disqus