Epic Mickey 2: The Power of Two Review
This average action adventure lacks the magic of Disney
Epic Mickey was an action-adventure platforming game released in 2010 for the Wii. A few years have passed, and the somewhat redundantly named Epic Mickey 2: The Power of Two has arrived, this time for all consoles. Once again following the exploits of Mickey Mouse in a world called the Wasteland as he tries to save this forgotten piece of Disney's world. While the sequel is still under the vision of designer Warren Spector, it struggles in a number of areas that make this magical trip a little less alluring overall.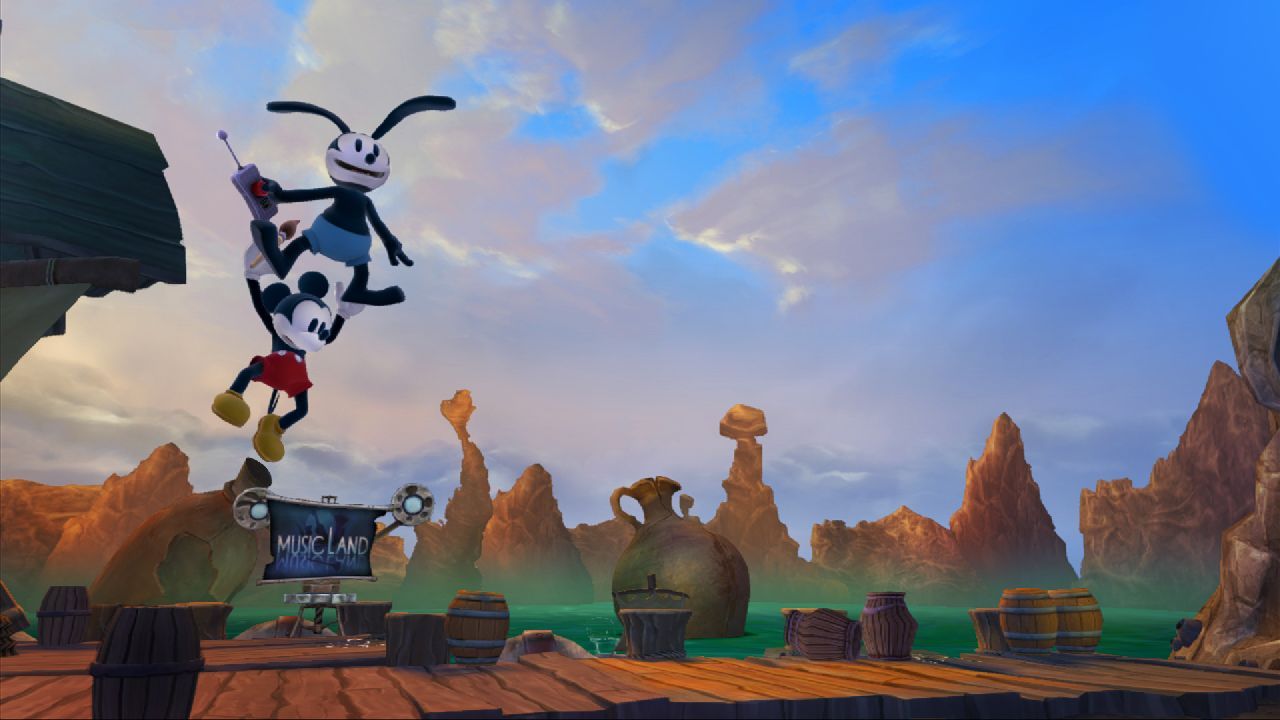 If you're picking this title up on any platform except the Wii, be prepared to be a little confused. The game doesn't make any effort to explain the events of the original, and simply throws players into another "save the Wasteland" scenario. Mickey Mouse is once again called upon to rescue this fictional world, this time with his always-ready partner Oswald the Lucky Rabbit. The Mad Doctor returns to the Wasteland, despite having been defeated in the last game, and spends most of the game trying to get Mickey and Oswald to fight a greater evil while, of course, planning something for himself the whole time. There's not much character development and the narrative focuses on just a handful of events, while the rest of the game is focused on gameplay.
That gameplay, unfortunately, suffers from a number of design and technical issues. Let's start with the positive – the camera system has been much improved (though this will mean little to non-Wii players who didn't play the original game anyway), but it still often finds itself in awkward spots. Using either a standard controller or PS Move, you can move Mickey around 3D environments while also controlling a reticule on the screen that acts as your always-on aim. The camera behaves for the most part, but too often tries to offer fixed points of view. The 3D levels are mixed with some 2D platforming sections, which offer great variety and multiple paths to explore. Earning the various currency that you find hidden in destructible objects, you can purchase various items and costumes in town stores.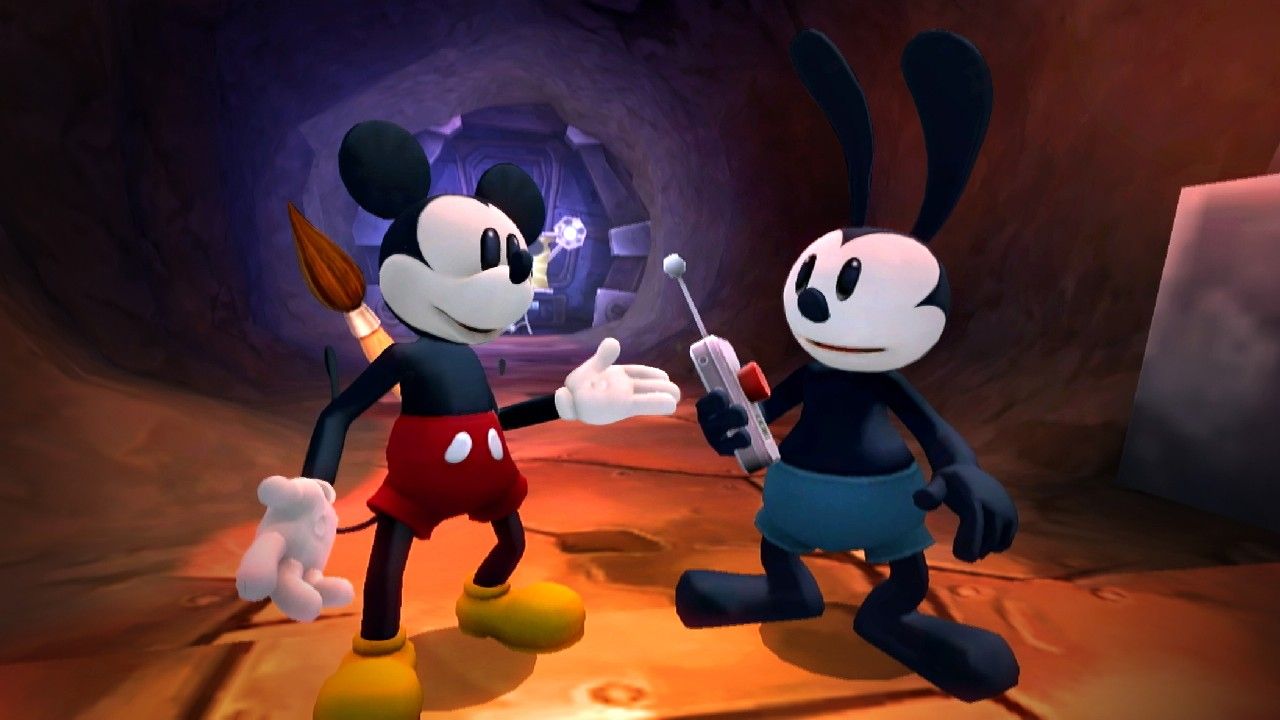 This is where most of the positives end. For the most part, Mickey's controls feel too stiff and unresponsive, which is obviously a deal-breaker for a game that heavily relies on navigating yourself through the world by jumping and exploring. Both 3D and 2D platforming doesn't feel very good and results in frequent annoyances of missed jumps. The game world itself consists of various hubs where you're free to explore the town and pick up sidequests or find collectibles. On paper, this sounds like a great throwback to the action-adventure games of years past, but in reality it is yet another cause of frustration. The game only has an in-menu map, which simply shows your location and where the exits are – there are no in-game indicators for quests or objectives, where to go next, or in fact what you're supposed to do and where. Because there are often no travel boundaries in the game world, you could walk right through a level to the next one, without realizing you missed the quest, and having to go back. Or worse yet, as was often the case, stuck trying to understand what exactly you're supposed to do at all or where to do it – running endlessly between a set of levels trying to figure something out.
Comments