Assassin's Creed 3 Review
A new setting adds thrills to the otherwise familiar gameplay mechanics
When it was first announced that Assassin's Creed III would be the culmination of more than a year of development time and a multitude of Ubisoft studios, fans got excited. It was common opinion that the series has begun to stagnate a bit in the past few years, with the Brotherhood and Revelation releases. Assassin's Creed III was supposed to change all that, to become yet another franchise-empowering entry that AC 2 was. Unfortunately, Assassin's Creed III is not such a game, even with some core mechanic improvements and new naval combat. This may be the biggest entry in the series yet, but size isn't everything.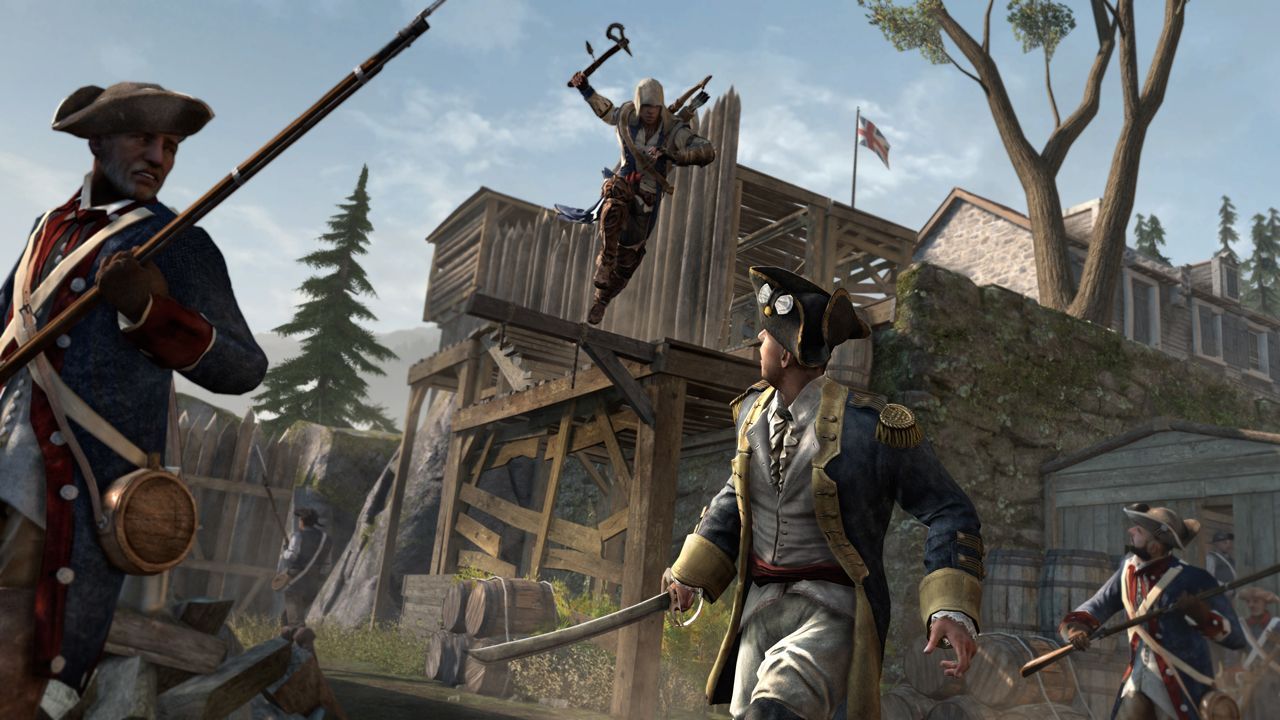 Because this is the first numbered entry in a while, the game does its best to catch up new players with the overall story so far. Sadly, it's become such a mess at this point, even being light on details means it's more convoluted than the developers would have probably liked. This is in part due to needless complexities of the plot, and also often poor execution. AC III picks up after the events of Assassin's Creed: Revelations, as Desmond and crew find a Temple in a cave during modern day. Using the Apple to enter, Desmond is quickly overcome by memories of another ancestor – Connor, a Native American man who lived during the American Revolution of 1700s.
Nearly one third of the plot is actually spent setting up the deep personal roots of the new hero Connor, so it's hours of gameplay before we actually see him in an Assassin suit and doing what he does best. The intro to the game spends time with another character - Haytham Kenway, who is a Templar and ends up being Connor's father; then we play through Connor's childhood, until finally reaching adulthood and proper Assassin status. Meanwhile, Desmond goes on a few missions in present day to recover artifacts for the cave that he is in, so that they may open the path ahead and get a chance to save humanity.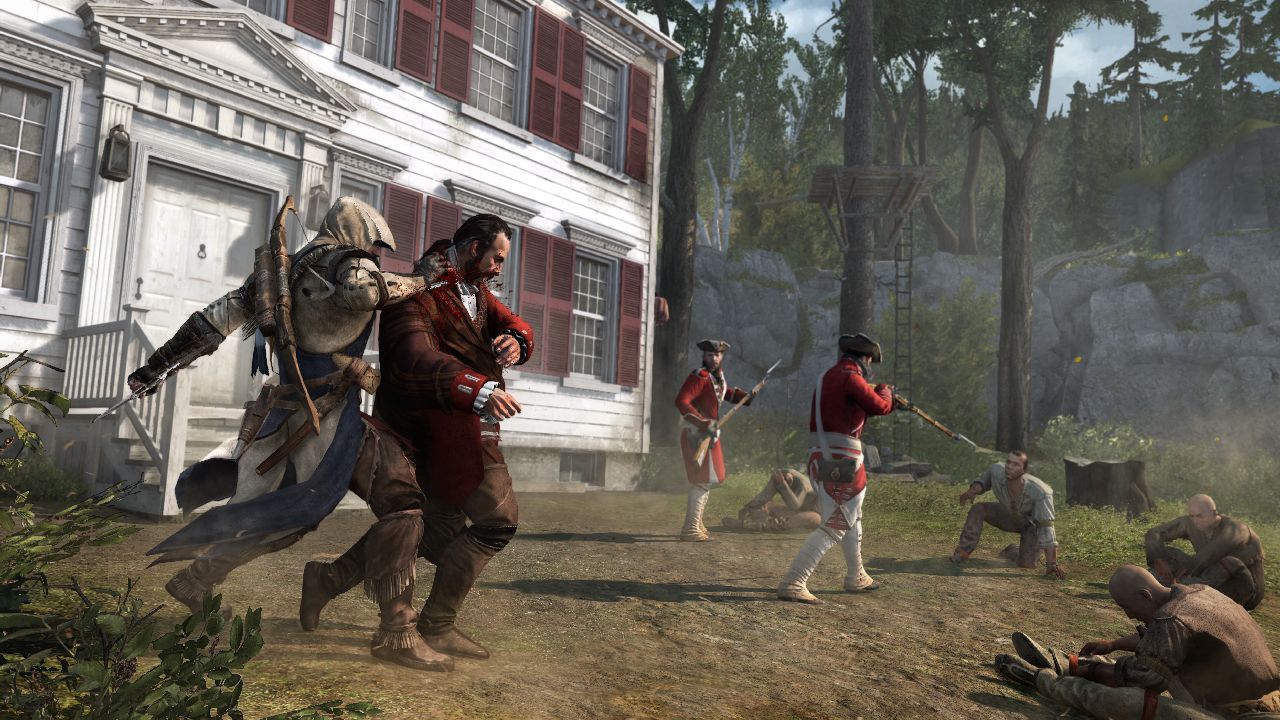 While exposition is great and telling deep personal stories of main characters is important, the game's storytelling ambition is simply overwhelming. It's like watching a very detailed historical movie involving some fictional characters who are so well fleshed out that they might as well have been real. The downside, of course, is that the series is also known for the gameplay as much as the story, and AC III simply gets the balance wrong. It's hard to see fans waiting patiently for hours before actually becoming the silent and deadly killer that Connor grows up to be – most of the earlier sequences are just tutorials of sorts that are also used to advance the plot – a design choice that would have had the same effect and taken less time with cutscenes. The story also struggles because Connor is simply not much of a leading man, especially coming off the heels of Ezio who was able to carry three games through his personality. To top it all off, AC III has potentially one of the worst endings of the year, and that's counting Mass Effect 3, for both Connor and Desmond's plotlines.
To create such a grand tale, Assassin's Creed III features a fully realized world that's probably the series' best. The main portion of the game is set before, during, and after the American Revolution and players will get to visit accurately recreated cities of Boston and New York, where the ever-familiar free running across the city streets and rooftops can take place. Free running has been tweaked slightly to allow for parkour-like movement over certain obstacles, and exploration is now possible by simply visiting areas instead of depending on viewpoint synchronization. There are various missions sprinkled throughout the game world, alongside the usual acts of collecting things and opening chests. The collectible items have now been made dynamic, requiring you to catch them before they disappear, and chests now appear more rarely but need a lock picking minigame to open. Other open world changes include mobile hay stacks, more options for hiding and blending with the crowd, and wearing disguises. The tower attach/defense minigames are gone, and you can still train a group of assassins - who are now a little more personable thanks to being actual characters.
Comments