Medal of Honor: Warfighter Review
Another military shooter with an uncreative campaign and a healthy focus on multiplayer.
Warfighter's derivative, incoherent campaign undermines its proficient, albeit conventional, multiplayer. Two years ago, Danger Close and DICE created Medal of Honor 2010, a flawed reboot to a good shooter franchise. This time Danger Close has developed both solo and online modes with mixed results. The campaign has lost the sharp focus of its predecessor, but it retains the basic presentation failings. The multiplayer is a successful tweak on the modern shooter formula.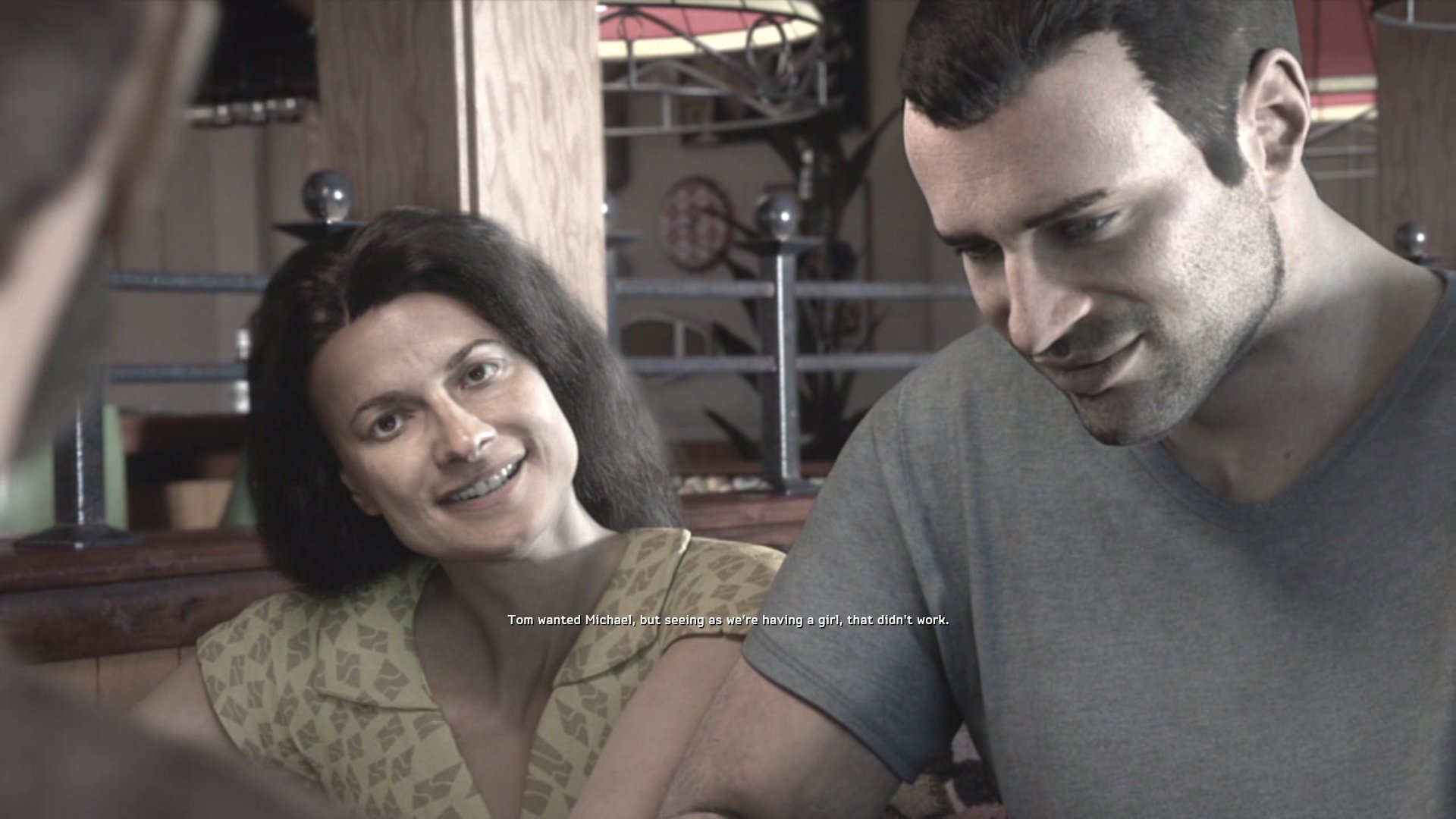 Preacher on the right, a prayer needed for whatever is on the left
You play as Stump and Preacher in the disjointed campaign. Preacher was a main character in MoH 2010, and Stump is an apt name for a soldier with the personality of a tree. Preacher gets most screen time with a story based on the strain war puts on his family. This personal story unfolds through CGI cut scenes that run parallel to the action. Preacher's wife and daughter, the weirdest looking CGI creatures in recent history, fail to instil the intended emotion. The game does a poor job of making you feel for any of the characters.
It's hard to keep track of how the missions link together. The bearded battalion of Mother, Dusty and Voodoo return to take you on an adventure loosely related to the explosive substance, PETN. The story is stretched to fit with the locations rather than the other way around. Even the transitions between soldiers' perspectives are far less effective than before. You would have more luck solving a snow storm themed jigsaw puzzle than you would piecing together this mess. The jumbled story makes it impossible to care about the events.
Warfighter's campaign is a collection of horrible shooter tropes compressed into five hours. You get enough door breaches to cause mental damage. You command a remote robot that chews through enemies like crate paper. Laser designators target buildings for sterile destruction. Enemies should be thanked for providing waist high cover in the middle of their strongholds. There are car chases too, although these are the game highlight. Perhaps we should be thankful there are no gunship missions. You've seen everything done much better elsewhere.
Breaching has never been done quite this badly before. There are around twenty door-kicking, room-entering sequences to endure. Many allow you to choose how to breach. This decision is purely superficial though, removing doors with a tomahawk or explosives changes nothing. The room is flashbanged and you enter to shoot foes in slow motion. One minor surprise to the setup doesn't reduce the nausea caused by repeated breaching. When a device like breaching is overused, the novelty evaporates and it becomes a liability.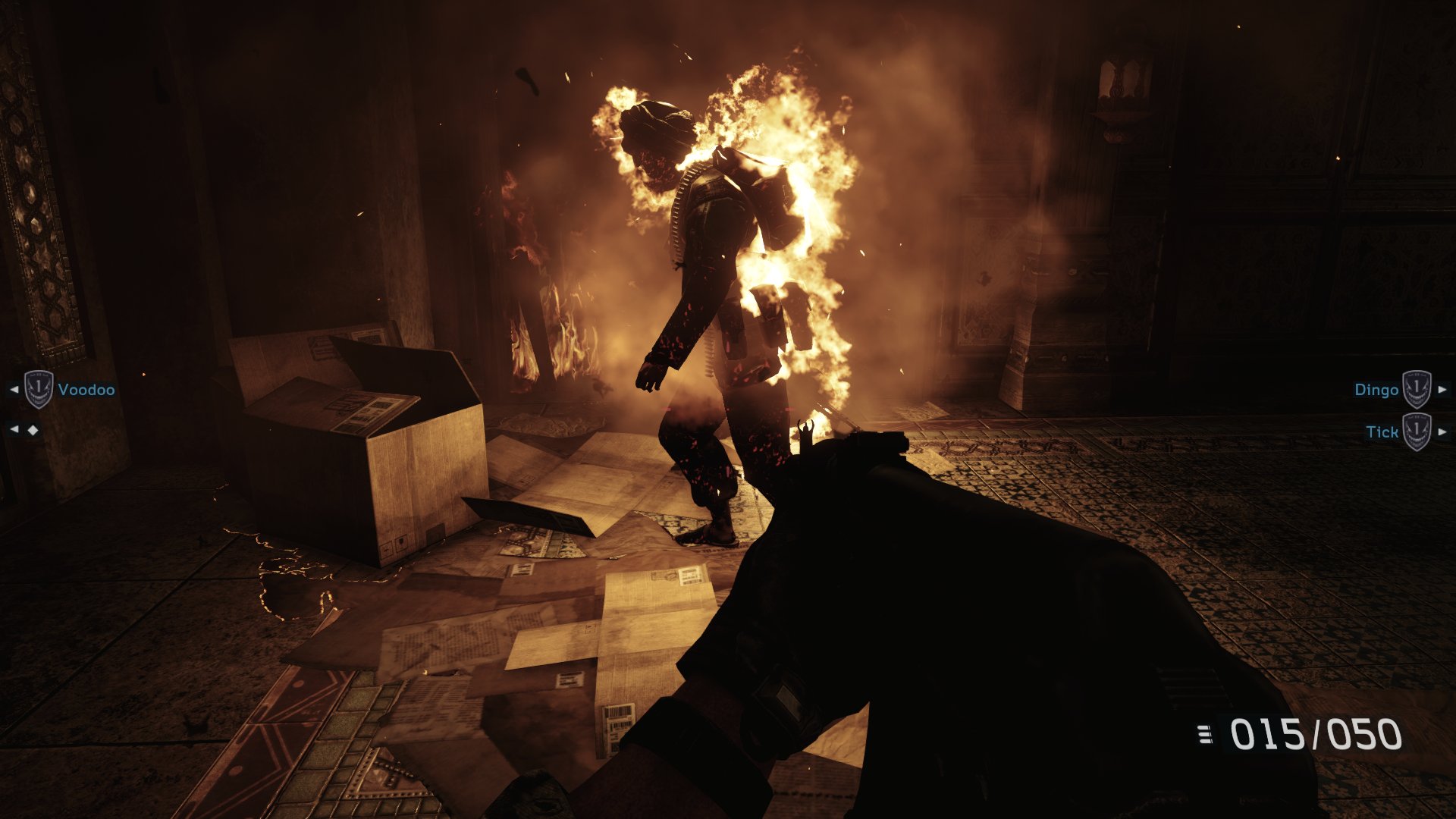 This guy heard there was another breaching sequence, so he set himself on fire
Enemy AI manages to be both horrendous and annoying at the same time. When you are visible, you become their priority regardless of actual threat. They ignore squad members and tend to run straight at you. If you hide, they'll sheepishly attack friendlies until you show your head again. Perhaps the only compliment the AI could be given is that they throw grenades well enough to get you moving from your fox hole. The bad spawn placements and respawning cause even more damage to the horrific AI.
Comments
blog comments powered by Disqus