Resident Evil 6 Review
Occasional glimpses of a great game are ultimately marred by numerous frustrating flaws
Resident Evil is one of the few franchises that can't be accused of jumping on the zombie bandwagon - it's now a 12 year old series spanning three hardware generations. It has come a long way, with the ups and downs of countless spinoffs of varying quality. The main games, however, have been largely well-received, perhaps with the exception of Resident Evil 3: Nemesis. With Resident Evil 4 being an incredible high-point, it could be considered the series is on a downward spiral as it moves further away from its survival-horror roots, and into the third-person action genre. So how does Resident Evil 6 stack up in the grand scheme of the series, and does it do anything to buck this trend?
Well, it's immediately apparent that the answer is no. The game is more action-heavy than ever. In fact, you could be forgiven for double checking the name on the disc after the first 10 minutes or so. The 'tutorial' is more akin to your average Call of Duty set-piece than the creepy scene-setting you might expect. It really is the most absurd, ridiculous tutorial you could imagine, and actually does very little in the way of tutoring besides 'run this way'. It does give a clear indication of what's to come though - explosions, running, shooting, completing endless quicktime events, and more explosions.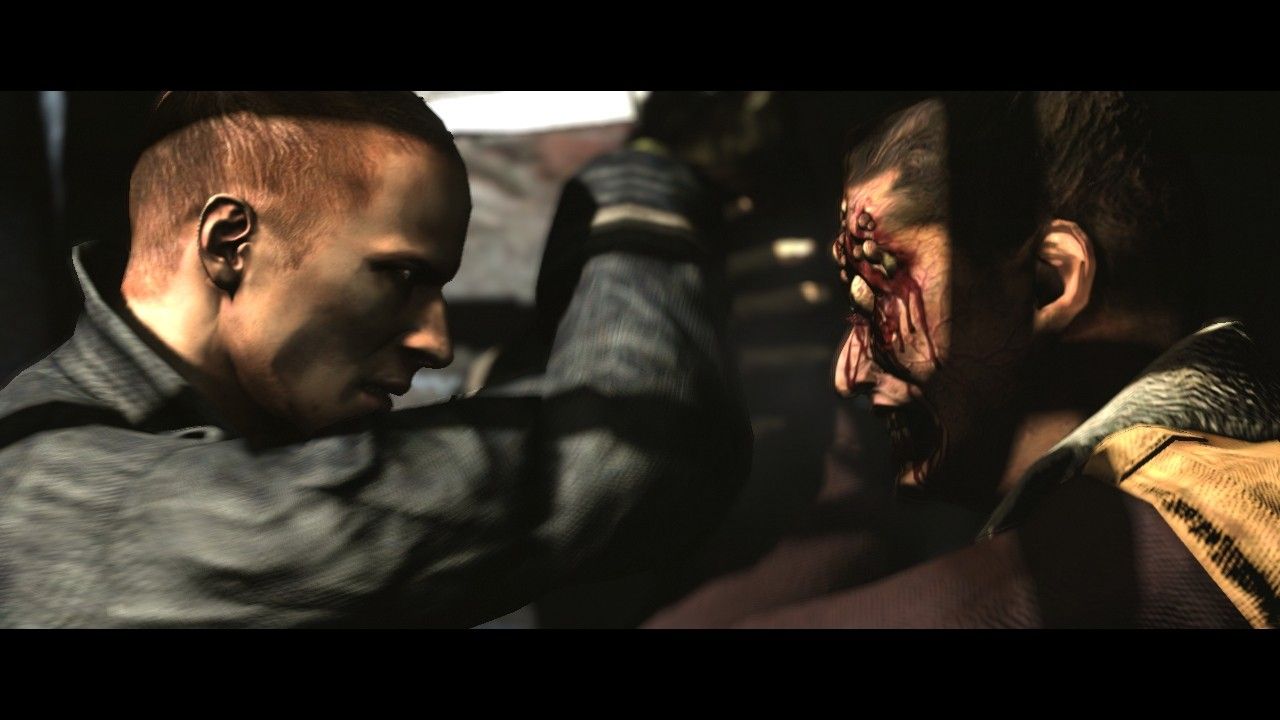 Remaining primarily an action game might not necessarily be an inherently bad thing - many people enjoyed RE 5, including myself, and it sold very well. Unfortunately, there is more here to upset long-standing fans than the intensive running and gunning alone.
But before we get into that, I should mention the campaign structure is a little different this time round. There are now three campaigns to get stuck in to, each following the escapades of Leon Kennedy, Chris Redfield and, new boy, Jake Muller. Each campaign travels the world as the characters cope with, you guessed it, a zombie-fueled virus outbreak. Every campaign has its own distinctive tone and style, and though it keeps things fresh, some characters suffer more than others from the scattered focus.
Not Leon though, whose campaign was a pleasant surprise - creepy, gripping and mostly fun. It covers most of what you might expect from a Resident Evil game, namely graveyards, sewers and dark corridors. It's more fun than it sounds, and made me jump in shock on more than one occasion, something RE 5 lacked. It harks back to times gone by more than anything else in the game, and it's, mostly, a thoughtful and gripping ride.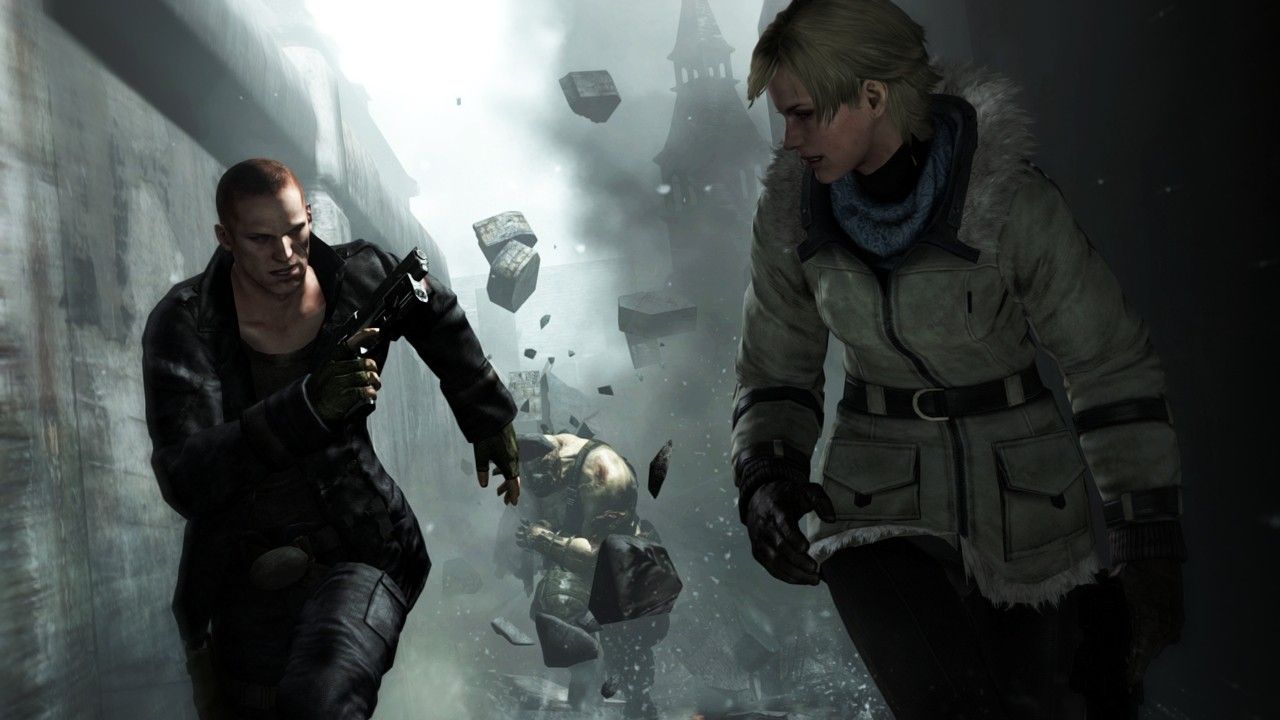 Jake's campaign, on the other hand, is rather more bombastic. He'll be facing mountainous enemies with bullet spewing turrets, so there's little room for a tactful approach. Many of the campaign's mechanics revolve around avoiding the 'Ustanak', a Nemesis-style enemy reminiscent of Resident Evil 3. This guy is scary, and again, a welcome change from shooting things in the face.
Finally, Chris' plot is full on running and gunning, and the least compelling of the three campaigns as a result. It plays like a poor-man's Gears of War and, frankly, it was grinding. It's good that the story is rather involving then, at least for a Resident Evil game. The one-liners are as cheesy as ever, but the way the story intertwines with each campaign is often enjoyable, making for some eyebrow-raising revelations. Considering that another final campaign (featuring a certain familiar female character) is unlocked after the initial three are completed, RE 6 gives you a lot of bang for your buck, which is great, as long as bang is what you're after.
Comments