Mark of the Ninja Review
Amidst a hail of bamboo darts and smoke clouds, Mark of the Ninja brings innovation to the stealth genre
Having previously taken on the brawler genre with Shank and Shank 2, Canadian developer Klei Entertainment has decided to bring its unique style of 2D animation to an entirely different type of game altogether: stealth. Mark of the Ninja puts the player in control of a powerful ninja tasked with protecting his clan after being given a powerful gift, a special tattoo that grants the bearer a number of unique abilities but also drives them mad the longer they live after receiving it.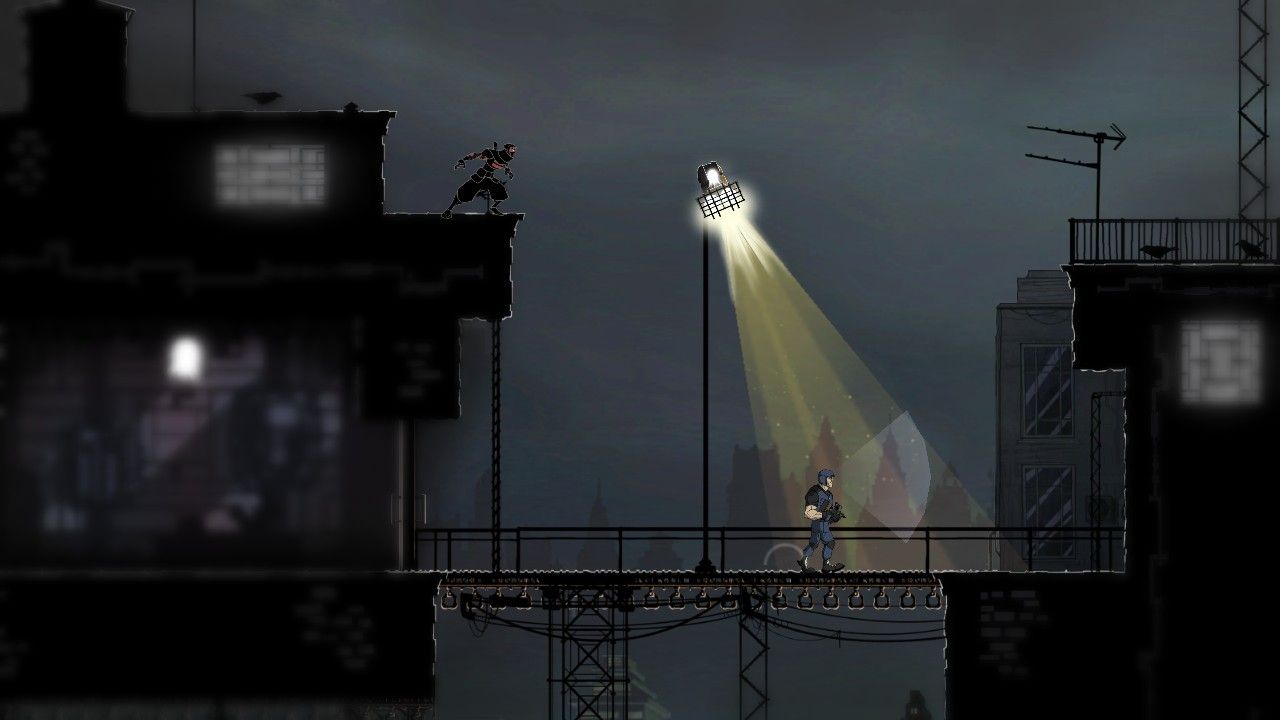 Klei Entertainment has always been known for their games' unique cartoon-like animation and art style. Mark of the Ninja is undoubtedly the company's most beautiful game to date. The fluid animation and bold use of colors not only make the game awesome to look at but perfectly compliment the movement and combat inherent to ninjas. The art even acts to inform the player across the entire game. While the player is hidden, the ninja is monochromatic, and while exposed, the ninja is fully colored, making for an easy visual cue to whether or not enemies are able to see you.
Stealth games tend to be all about mechanics, and Mark of the Ninja is no different. While factors such as noise, visibility and the surrounding environment are all still prominent within the game, it is the unique way in which the player is informed of this surrounding and the effect of any actions he may take that set Mark of the Ninja apart from other games in the genre. The game's most noticeable difference is that it's 2D with a look much more similar to that of a traditional platformer than something like Metal Gear Solid or Splinter Cell. This literal lack of depth allows for the player to really take in every possible option, enemy and angle of attack all at once. While you may miss a guard around a corner or not be sure where exactly a certain vent leads to in many stealth games, all of this information is easily accessible to the player here simply by looking at the screen.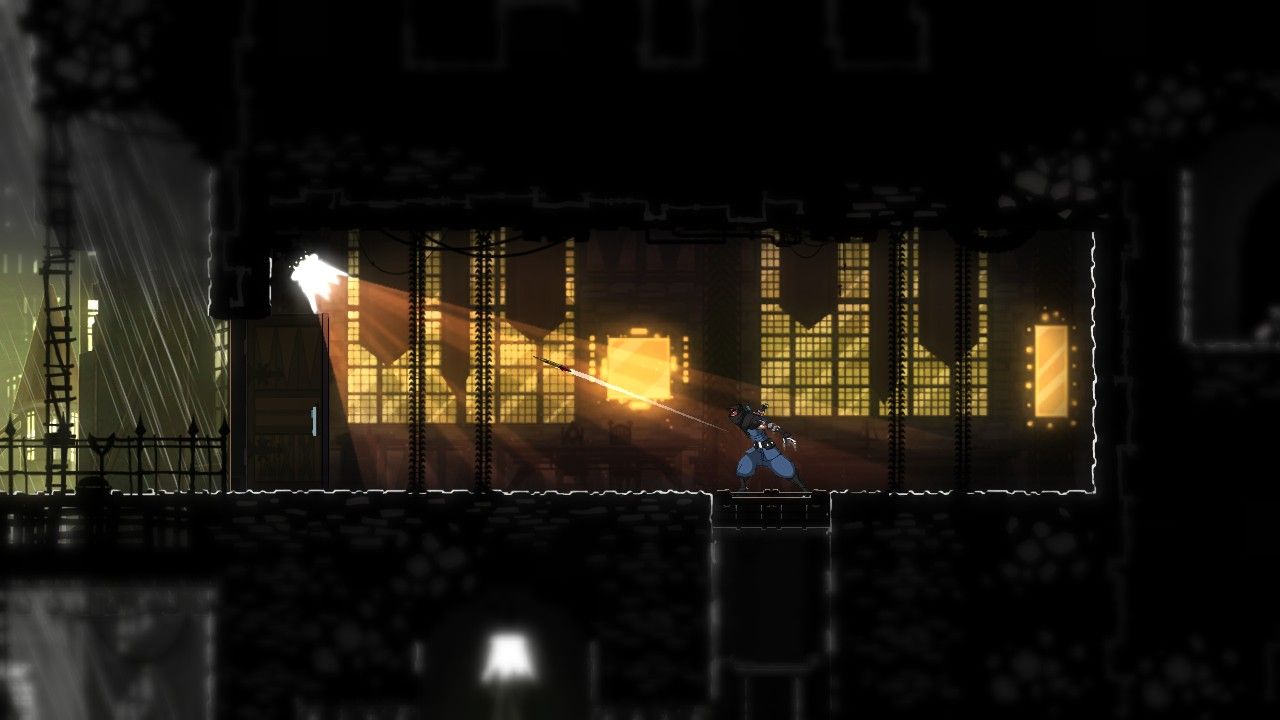 While it may seem that this approach could lead to a considerably easier game, I did not find that to be the case. There is still difficulty in figuring out a way through an area or how to kill all the guards without raising an alarm without the tedium of having to restart each level each time you stumble upon a new guard or step just a fraction outside of cover. There are a number of paths through each level and exploration is certainly a factor that can be embraced. Nearly every security system in the game is able to be turned off completely if you can locate the proper switch or fusebox. Since many of those systems are already navigable through a more direct approach, this kind of branching pathways and player choices given the game a stronger sense of decision making. I was able to complete every level I played completely differently the second time around.
Comments
blog comments powered by Disqus