PES 2013 Review
The latest footy title from Konami is solid, but lacks any real punch
As every year for a while now, the soccer season has kicked off around the globe and with it, a new Pro Evolution title hits retail shelves. Much rests on PES 2013, potentially one of the last games to be released on this generation of consoles before a new batch of hardware arrives and the rivalry with FIFA can start anew. After last year's solid but not overly enticing outing, PES 2013 adds enough meaningful new features to keep up with the competition and even gain some ground.
Not much has changed in mode offerings this year. You've still got Football Life, which includes Be a Legend and Master League modes, both presenting the corresponding experience. In Be a Legend you're still tasked with taking a created player (with admittedly exhaustive visual customization options) and seeing them become a captain and maybe a World Player of the Year. As manager, choose your squad and attempt to take the UEFA Champions League. While the presentation of a player's and manager's lives continues to be a great example of how to create a realistic atmosphere within a sports title, there are hardly any changes to speak of. The storefront which was cumbersome in last year's game is gone from the main menu, instead appearing in each individual gameplay mode and offering specific unlocks for your career.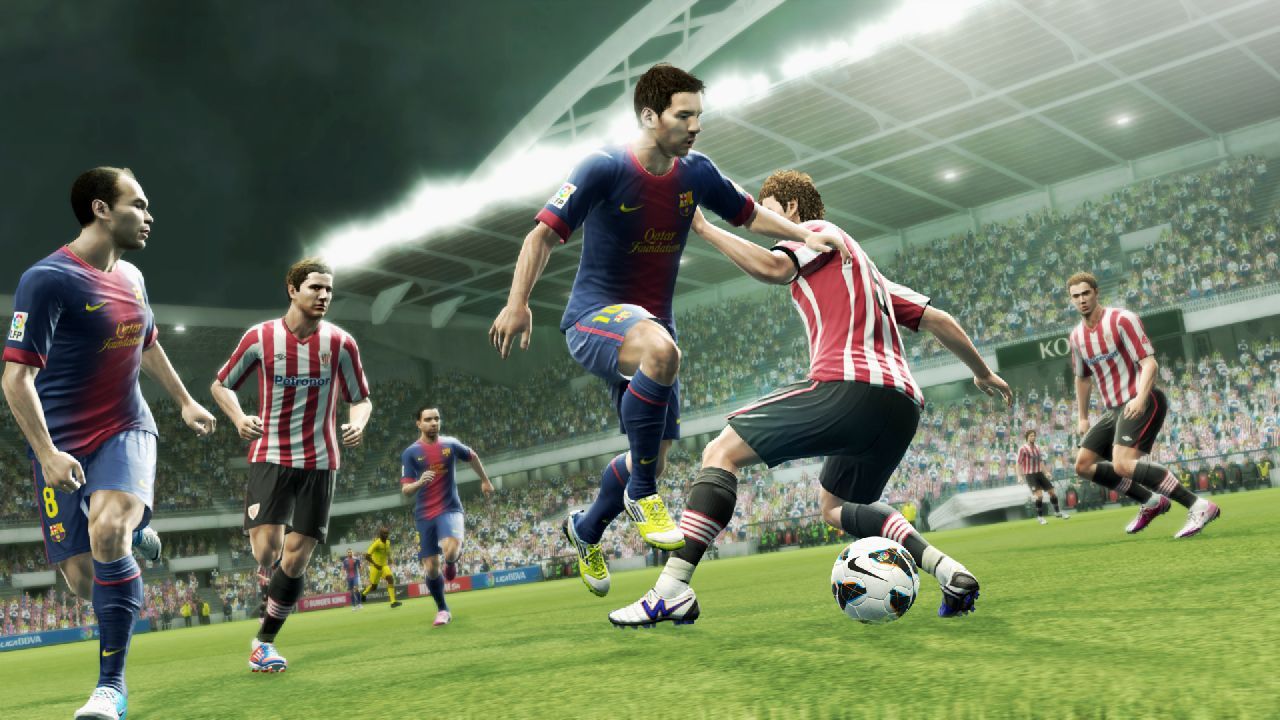 The training mode that was fairly basic a year ago now has its own large set of scenarios to tackle. Similarly to FIFA's attempt, PES 2013 has you playing through skill testing challenges that double as a tutorial for the game. Problem is, these tutorials are not very easy nor fully explained. Where FIFA makes the mode more user-friendly and accessible with multiple levels and silly points and medals, PES is all business with must-complete progression and precise demands. Getting stuck on a specific dribble means you can't really progress to the next event. The provided text and controller visualizations help, but it's ultimately up to the player to have the patience and timing required.
This serious approach to the sport continues on the pitch, as fans likely expect and potentially demand. If you feel weak in the knees after seeing the game's manual, which contains no less than four pages of controller instructions, this might not be the game for you. However, seasoned PES players and those looking for a challenge will find the game quite enjoyable. This is a complex game of footy, with a slower approach in PES 2013 and new tricks to play around with. Compared to EA's FIFA, the gameplay is more about control and tactics than outrunning the opposition.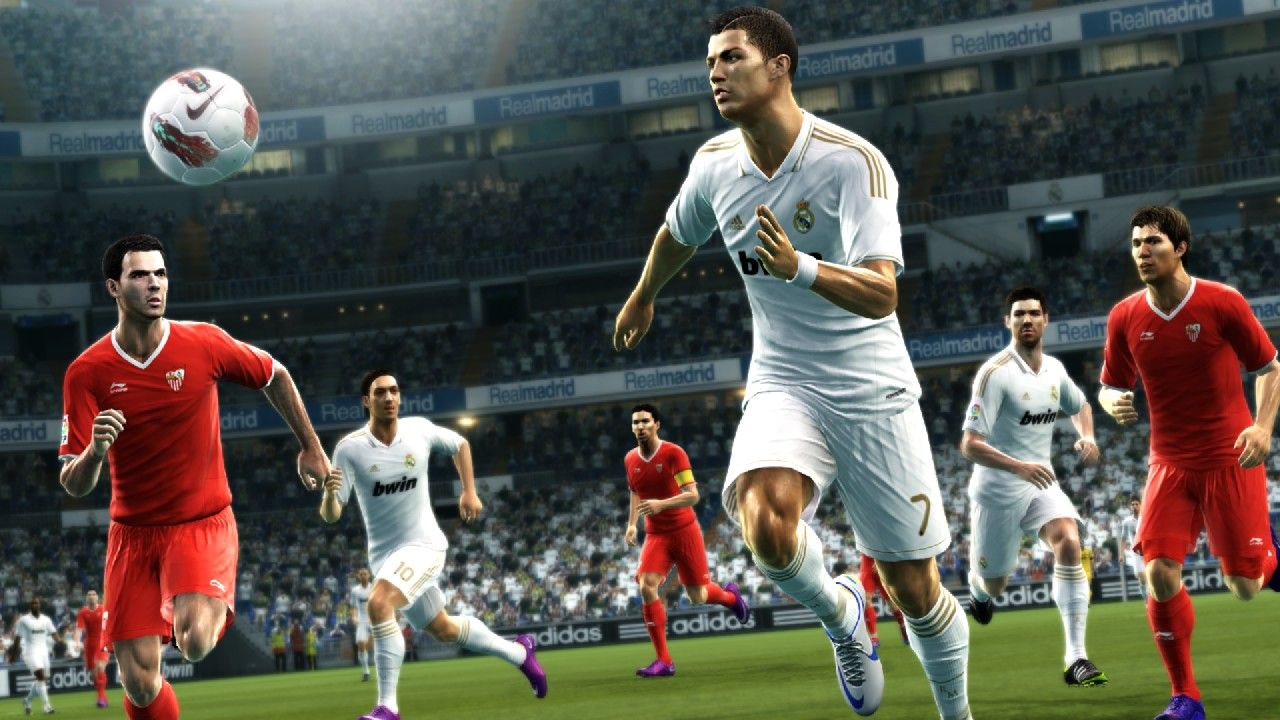 New gameplay mechanics include a trap and contain defence system, AI refinements, and so called player ID. While these systems do provide notable improvement over PES 2012, they aren't quite enough to revolutionize the series. Compared to FIFA 13's artificial intelligence, attacking players in PES will still appear miles offside and some genuinely great chances will be denied due to bad player positioning. Thanks to so much control complexity, PES 2013 is also very much an attacker's game. Defense still only has a few moves to make and requires tons of precision to tackle without getting a card, meaning cautious players will just helplessly watch as the opposition just runs past their back line.
Comments
blog comments powered by Disqus