War of the Roses Review
A unique but slightly unpolished multiplayer experience
England's history is long and bloody, and the Wars of the Roses were particularly tumultuous. Fifteenth century England is where Swedish developer Fatshark has decided to set its newest game, in the midst of battle between the houses of York and Lancaster for the throne of the country. This is not a game to teach you about history however, it is here to teach you in the art of brutal combat. Players pick sides and then fight it out to the death at various locations across the historical nation.
For newcomers, the combat is rather unwieldy at first. War of the Roses is a third person multiplayer action game where your attacks are made with your mouse. In melee combat, holding down left click and dragging left, right, up or down will aim a strike in that direction, with the power dictated by how long you hold down the button for. With a ranged weapon like a longbow or crossbow, you hold down right click to aim, and then left click to fire, making sure to account for the dip of your projectile over long distances.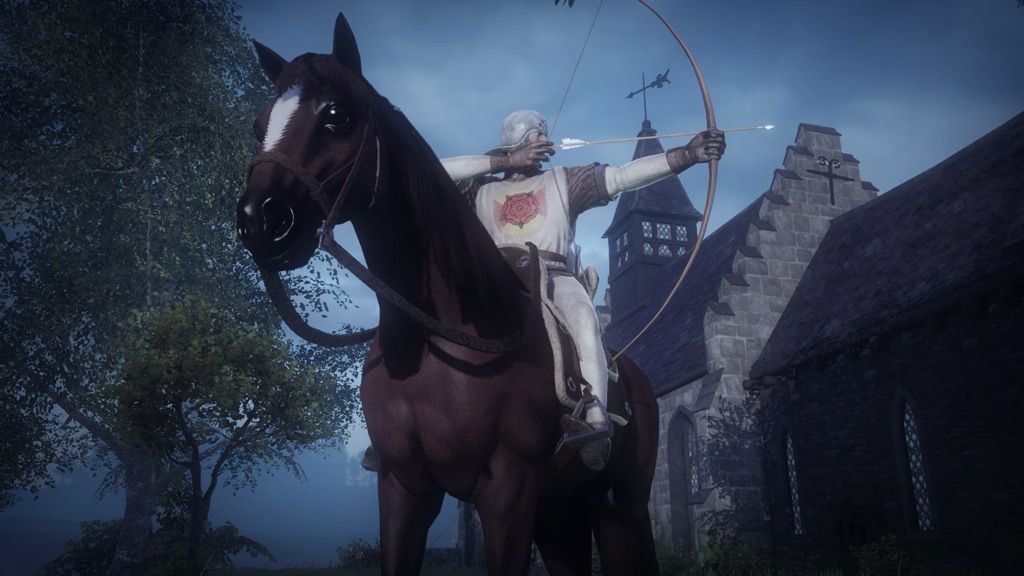 This might sound very standard, but there are endless amounts of hidden systems and physics in here deciding where your blow lands, and how much damage it does. Combat in the game is not about who has the higher numbers, there are no dice rolls or random number generators determining damage output. If you take a wild swing at a guy wearing heavy plate armour with a sword, you are not going to be doing any damage. If you can aim your strike to penetrate his visor you will be able to injure your opponent. Where you are affects your chances in combat as well. Countless times I was shepherded into a small alleyway where I would swing blindly with my sword simply deflecting off the walls around me. All the while my enemy would be aiming precise strikes to the places where my armour was weakest. This high learning curve may be enough to put off beginners, but I would recommend sticking with it, as when mastered, it is highly rewarding.
War of the Roses is centered around online play. The only portion of the game that is offline is a set of tutorials introducing each weapon type to you. The AI in this mode is definitely lacking, so there is not a great deal to be learned apart from the core gameplay mechanics. The actual game modes will be familiar to first person shooter fans. There is a simple team deathmatch for example, where the highest number of kills after the time limit wins. The main game mode is Conquest however, which is a capture point game type where both teams are attempting to take points on the map in certain order to win. There are currently seven maps available, with more free levels coming in future DLC packs. However, the lack of variety in both the game modes and level design is disappointing. This means that it is down to the character levelling and combat to keep players interested, and luckily, these features are generally good.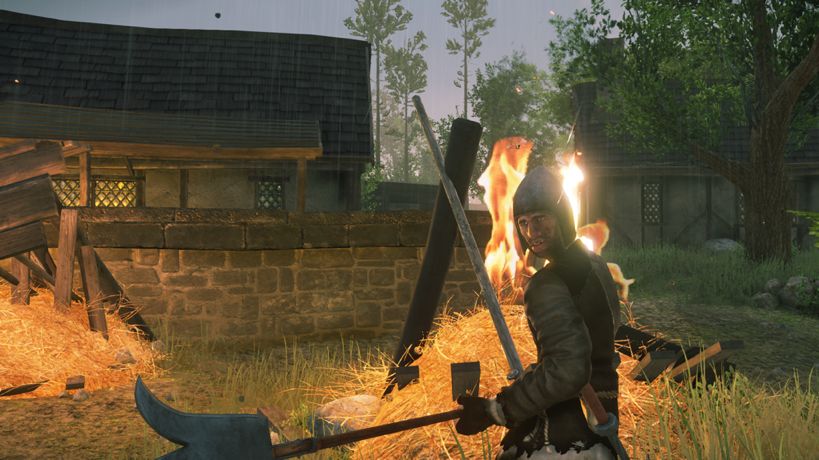 When you first start the game, you have access to four basic classes, two melee and two ranged. As you play, you earn experience and gold for getting kills and capturing points. Levelling up grants you access to higher ranks of the huge amount of class customization on offer. There are five different categories of perks you can choose from, with multiple options within each one. These are the basic building blocks of your class, and will determine your playstyle. For example, the first class I created was a ranged warrior who had a crossbow with a perk that allowed me to reloaded quicker. For close quarters, I had a small dagger for getting in between chinks in armour. The character also spawned on a horse, which is one of the later unlockable options, allowing you to move around the battlefield quicker and charge at infantry.
Comments