Just Dance 4 Review
A new soundtrack and some fresh moves are probably enough to make you want to dance again
Since its humble beginnings on the Wii, Ubisoft's Just Dance franchise has taken off in the past few years. There are said to be more than 29 million copies sold in the series, as the fourth iteration arrives in stores with Just Dance 4. In a manner similar to sports video games, the game has a tough task ahead of it to show significant improvement and something other than a new tracklist to entice buyers. Kinect quirks aside, the game does offer a few new updates and retains its fun and bright style to draw fans in.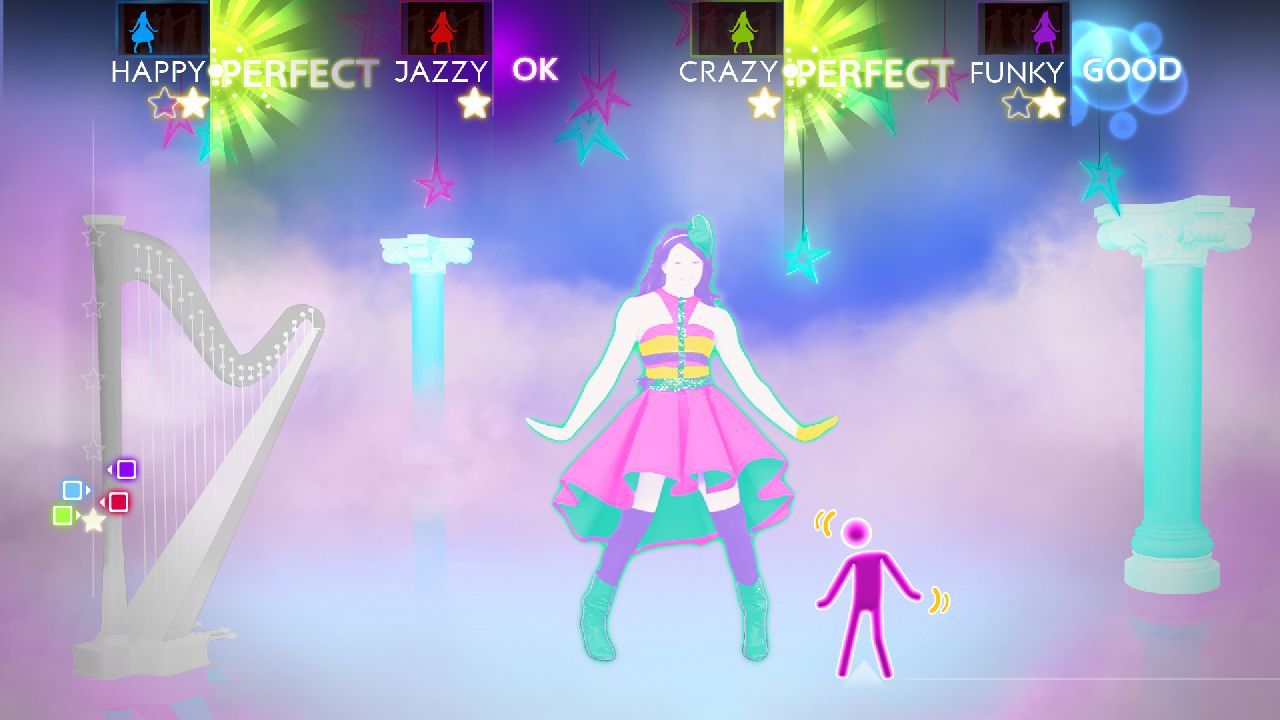 For those unfamiliar, Just Dance 4 is a dancing game (obviously), that utilizes Kinect in order to track player movements and score them based on how closely you're following the avatars on the screen, performing some wild dance routines. Moves come at you via body shapes at the bottom of the screen, and the avatars perform them to help you stay in sync. Not so different from Just Dance 3, then.
The game features more than 40 tracks, ranging from current hits to classic dance party tunes. So everyone from Carly Rae Jepsen and Rihanna to Stevie Wonder and Barry White. Needless to say, the mix is extremely radio-oriented so if you were hoping for some lesser-known tunes or don't find the current radio waves very appealing, you're out of luck. But given the right atmosphere – a social gathering with the people who are less concerned about looking funky as they prance around the room – these songs are as good fit as any.
Aside from an updated music list and some new moves, the game also expands on its mode offerings. In the new Battle Mode, you participate in six rounds of dance battles against an opponent. The choreography and music changes as you play, adding a new twist to the mix. This mode is an addition to the returning four player multiplayer, which is still the most chaotic fun you can have in any dance game. In fact, some dance routines require more than one player to execute.
Last year's Sweat Mode returns, and since it apparently proved popular, has been expanded. It now has new workout sessions, personalized programs and even a calorie counter. The addition makes sense, but given that Just Dance 4 is already a heck of a workout thanks to mostly fast-paced tracks and often over-stylized dance moves, you'd have to be fairly determined to attempt the Sweat Mode. There are various themes for the workout that affect your tunes, with session lengths ranging from 10 to 45 minutes. The sessions do a good job of mixing up regular song routines so you never know exactly what moves are coming up next, and aren't always necessarily dancing along with the actual song. It definitely puts workout-specific games like Zumba to shame.
Comments
blog comments powered by Disqus