Joe Danger 2 Review
Expect your thumbs to blister, bubble, and bleed before you give up on this one
After making Trials Evolution up its game after the first Joe Danger, it comes as no surprise to see Hello Games effortlessly pull off another classic with their follow-up, Joe Danger 2: The Movie.
Originally a PS3 exclusive, a Special Edition eventually made its way to XBLA. In something of a stealthy coup, this sequel is an XBLA exclusive. Admittedly, only a timed exclusive as Hello Games recently announced it'll be coming to PS3 soon with no less than ten hours of extra content.
If you've not played Joe Danger before, here's the lowdown. You're a motorbike stuntman aiming to complete 2D obstacle course stages while ticking off as many goals as possible. These include collecting items, beating the par time, landing on specific targets, destroying rockets, catching robbers and slapping them off their rides, chaining one combo throughout the stage and many more. For each target you achieve, you're awarded a star, which can be used to unlock more levels.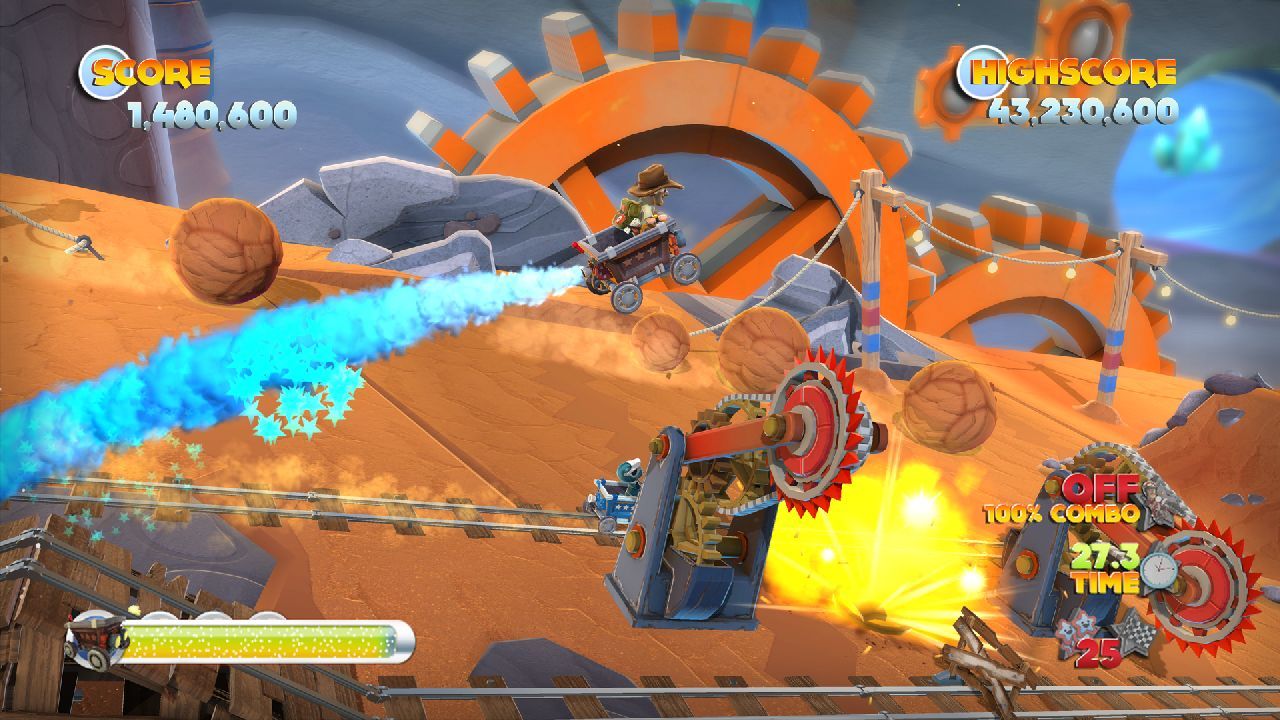 What sets Joe Danger apart are the excellent controls. The triggers handle acceleration and braking/reversing. Even in mid-air, you have an excellent degree of control and are able to move forwards or backwards to tweak jumps with the utmost of precision. Performing wheelies or stoppies is as simple as rocking the left stick in that direction. You really have to try to mess it up to get Joe to crash doing these as the game wants you to use them after every jump to chain together moves and it works really well. Holding the X button makes Joe crouch down to duck under barriers, while releasing it makes him jump, an essential pair of skills to master if you want to progress. The A button is used for boost; charged by performing tricks, this adds a dose of speed and colour as plumes of bright smoke explode from the exhausts as you flip over ramps in style.
This is one of those games that begins with a welcoming level of accessibility before starting to turn up the heat to levels that will frustrate, but never to the point of going "f**k this" and storming off. Instant restarts mean you barely have time to consider rage quitting as you can just keep trying.
There were a few instances of the game not registering a few holds of X to duck, making for painful restarts during potentially flawless runs. This was especially annoying during scenes where you have to follow to a long chain of commands to 'Duck' or 'Jump' as shouted by the director.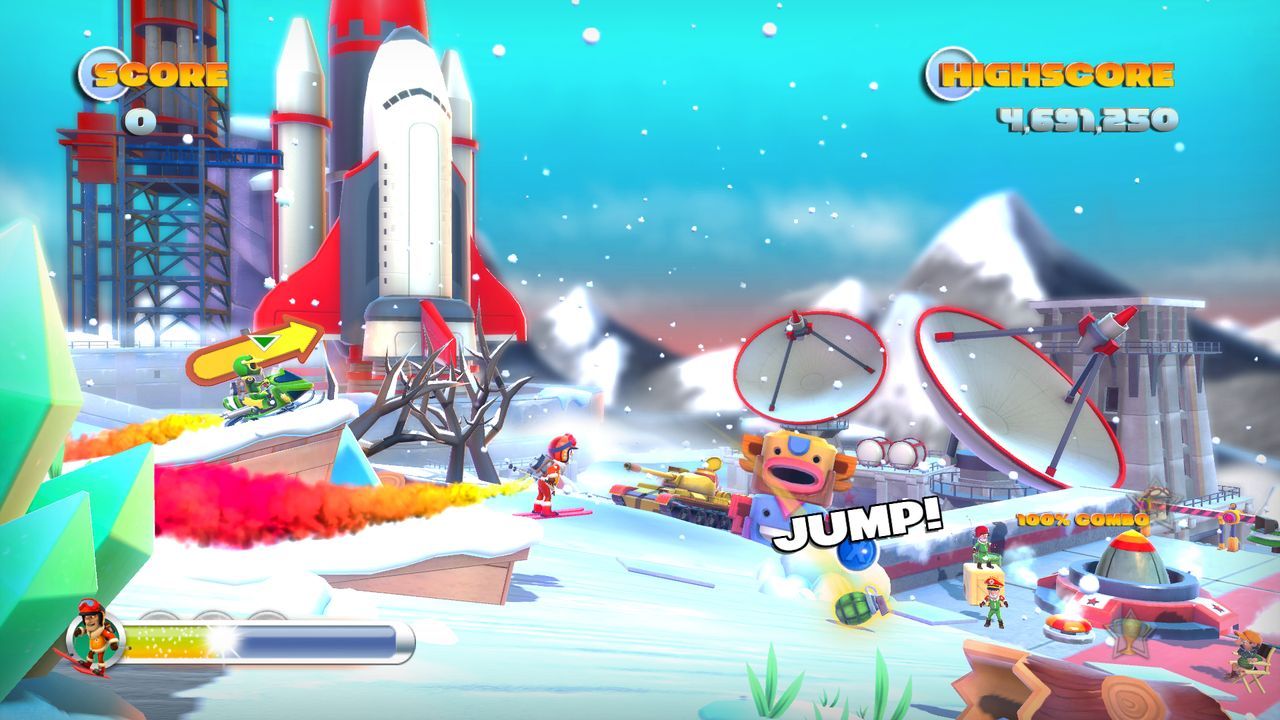 New to the series are extra vehicles. These are no mere visual skins for Joe's bike they all handle differently. Mine carts, snowmobiles, jeeps, skis, unicycles and even jetpacks get in on the action. Most of these are capable of the same stunts as the bike, albeit with different weight attributes to take into consideration – don't worry, it's never anything too taxing to get used to.
Unsurprisingly, some of these rides feel very different to the others. The unicycle needs to be constantly balanced forwards and backwards to stop Joe falling off. These levels are very tough and initially frustrating as you have to keep an eye on the balance as well as ducking, jumping, flipping and well, not showing off the games adorable but gutting ragdoll animations as Joe goes flying face first into a wall, bear-trap or fiery pit again.
Comments