NHL 13 Review
Annual hockey game loses some of the fun amongst the technical issues
Say what you will about releasing sports video games every year, but there's no question that fans keep buying them. Thankfully, gone are the days when most titles were considered to be an expensive roster update, as now with each new iteration the push is on to add more features and make the experience better. Such is the case with NHL 13, the yearly hockey sim release from EA Sports, which hopes to change the way you play through a new skating engine and various other tweaks and additions. With the real NHL being locked out, is this a suitable replacement for fans craving their hockey fix?
That's a tough question to answer this year. But let's start with the basics. Like the NHL games before it, NHL 13 comes with a simply overwhelming variety of modes – so much so, that the game needs a separate sub menu to list all the available options. You have the usual season mode, battle for the Cup, Winter Classic, Be a GM, Be a Pro, and Legends modes. All of these remain largely unchanged from previous years, though of course some have received tweaks which we'll mention later on. Online play with Versus and EASHL is also here in full force.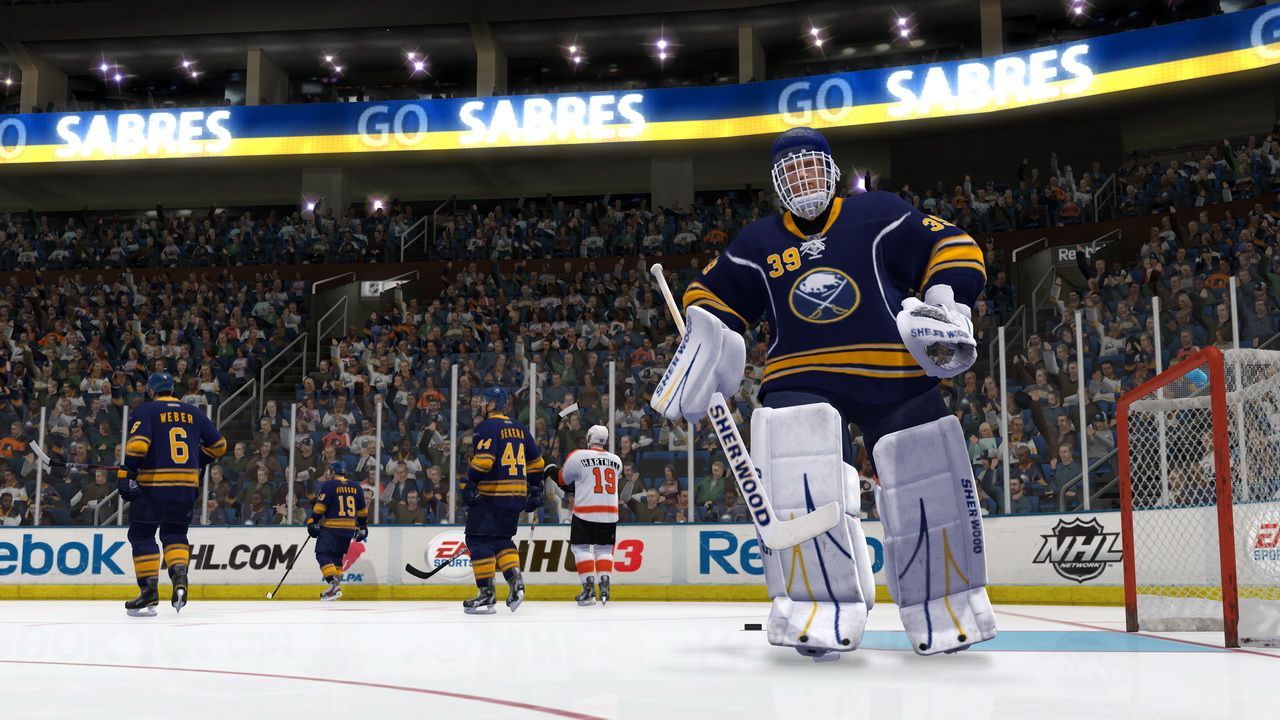 A brand new mode to the franchise this year is titled GM Connected. Seen in other EA Sports titles, the mode has finally arrived in NHL and offers the chance to (in theory) have up to 750 players competing in the same online dynasty. It's Be a GM, tweaked and taken into the online space. Players can take on a variety of roles, from actually being on the ice to performing GM, and coach duties for their teams or even be the Commissioner for the whole league. Users can either play other human opponents as in Versus, play cooperatively like EASHL, or simply take on the AI; the option to simply simulate games also available. There's nothing wrong with GM Connected, in theory – there is extensive league customization and flexibility, the coaching and GM control is satisfying and overall the game does a great job at offering a vast online game mode.
The problems begin when you realize that somewhere along the line, things went wrong on the technical spec. Well over a week after launch, GM Connected remains an extremely frustrating experience due to a single problem – the loading times. Imagine playing your usual offline Be a GM, but with every single menu selection to enter a new screen, you're left waiting as the mode loads. And waiting, and waiting. From looking at your team roster to attempting to bring up the calendar, the loading times are simply unbearable – sometimes as much as a minute long. You might say a minute isn't that long, but go ahead and try to stare at your clock for a full minute. Imagine having to do that each time you want to enter and leave every room in your house. There are no problems once you actually get a game/simulation started, but just getting there is frustrating. Heck, just trying to choose what GM Connected game you want to join, it takes seconds to scroll from one search result to the next. As potentially expansive and fun this new online mode may be for NHL fans, its current technical state is simply too much of a deterrent to even try.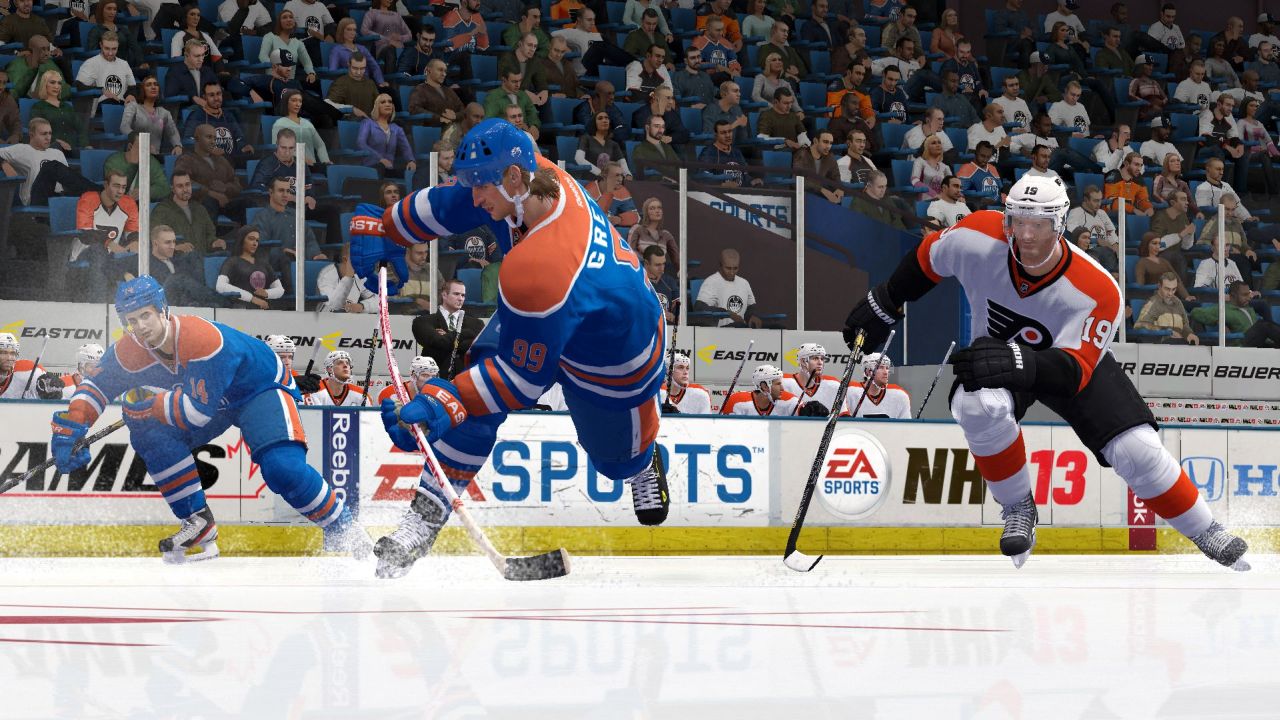 Another addition is called NHL Moments Live. Once again previously seen in other EA Sports games and finally making its way to the hockey franchise, this mode lets players relive and recreate some iconic moments from NHL history. These range from personal bests to team moments, and span a number of years. Though perhaps some will claim that the last hockey season wasn't particularly memorable, there are still a few interesting events to live through. Some classic moments are included as well, but they take place with the modern NHL rosters, so seeing Gretzky attempt to complete his best one-game points total on the same line as Ales Hemsky and other Oilers may come across as odd. Although new moments were supposed to appear as the current NHL season began, since there is a lockout, it's likely no new content will be added for a while. NHL Moments Live is a neat mode, but like last year's Legends, it feels mostly superficial.
Comments
blog comments powered by Disqus