The Expendables 2 Review
Despite endless shooting and explosions, The Expendables 2 is an absolute bore
Movie-licensed games have rarely, if ever, been any good. Due to the rising price of development costs, many of these quickly thrown together cash grabs have transitioned from full retail releases to downloadable only. The Expendables 2 is another such licensed game that despite being downloadable feels just as mediocre, derivative and ill-conceived as the D list retail titles of yesteryear.
At its core, The Expendables 2 is a dual joystick shooter. The game has a kind of always-on four player co-op in which the player is able to switch between characters at will while playing solo or each character can be played by a different player simultaneously. As I started the game, Renegade Ops came immediately to mind. After completing the game, I can say that that is a fairly apt comparison if you ratchet the graphics down several notches, slow the pace considerably, make almost all of the gun fighting entirely unsatisfying, and lose any real sense of UI design. Now that I think about it, they aren't all that similar.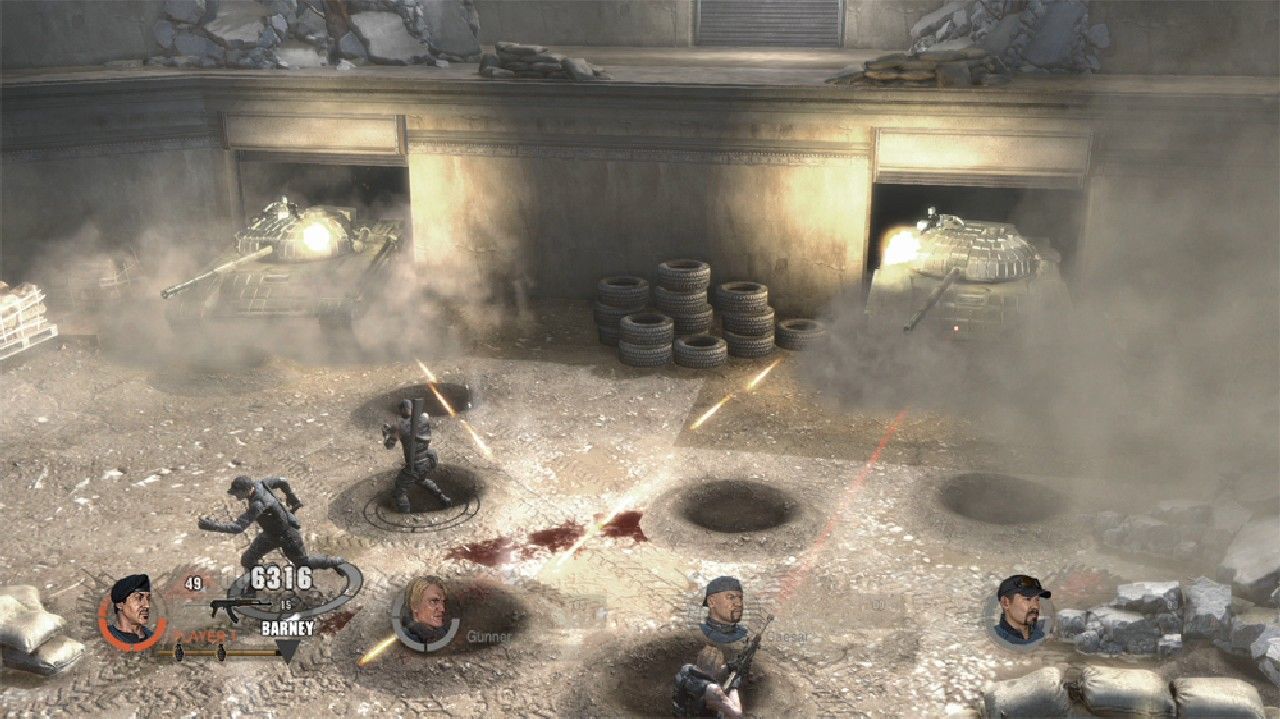 Each player chooses one of the game's four characters before a level, upgrades them with experience gained in previous levels with things like faster reload speeds on specific weapons or the ability to take more damage. You then go into the level where you push the right stick in the direction of enemies and mash the right trigger for ten minutes until enemies stop streaming out of off-screen spawn points. That's a reasonable summation of the entire game from start to finish.
Most dual joystick shooters are fun either because of their breakneck pace or the satisfying feel of the shooting. Modern games like Geometry Wars and Renegade Ops are proof that the formula still works and can even keep things fresh over the course of a lengthy campaign in certain cases. In The Expendables 2, none of the shooting feels good. I played the game primarily as Gunner who is armed with a sawed-off shotgun and sniper rifle. Both weapons were equally frustrating. The game doesn't really allow free aiming. Instead, it has a kind of sluggish lock on system. With the sniper rifle, it was hard to know if I was going to actually hit someone before firing and impossible at many points in the game to actually switch targets to the enemy I was hoping to kill. At those moments, all I was really able to do was just keep mashing the trigger until the game had decided which enemies I was firing at and killed them all.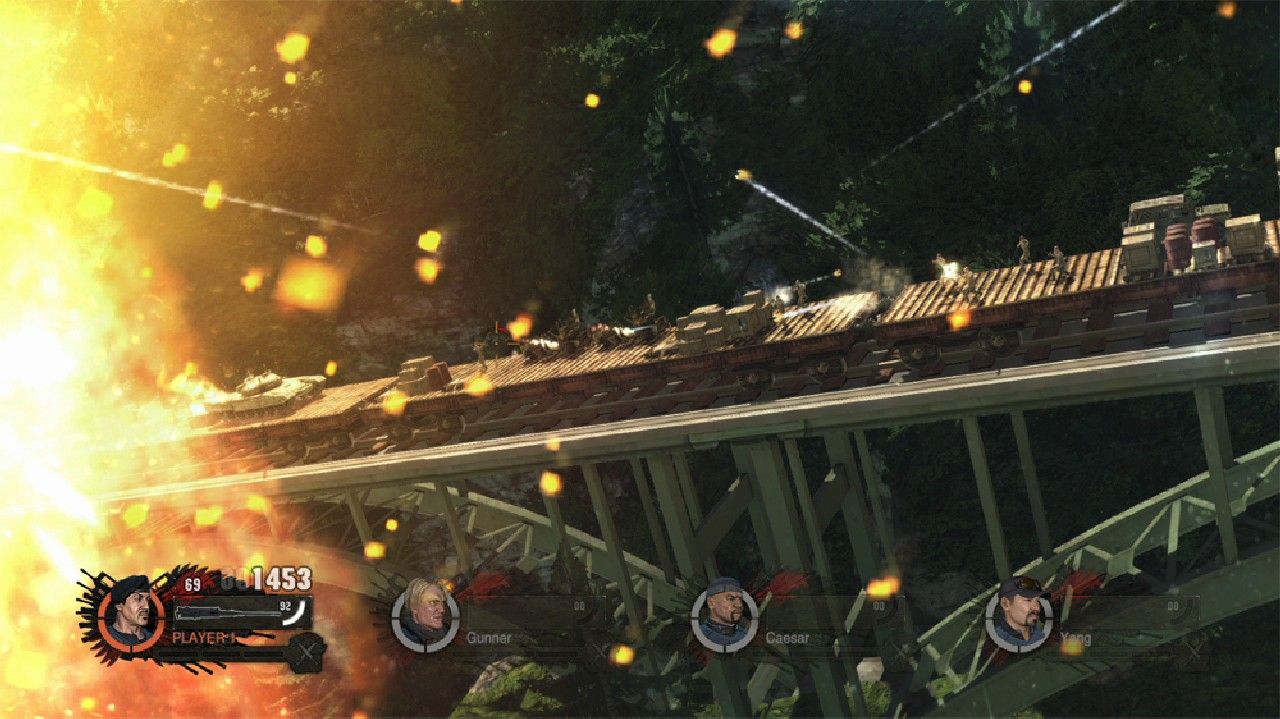 All of the game's weapons, except for a few of the limited use pickups, feature extremely small clip sizes. With my sniper rifle, I had a single shot (until much later in the game after several upgrades). My shotgun has two shots before requiring a lengthy reload. Only one of the character's weapons was somewhat satisfying to shoot but when coupled with an extreme reload time and the sloth-like pace the character used to switch between his two weapons made it just as frustrating.
Comments