TERA Online Review
An MMO that features one of the best battle systems to date
With games like Old Republic and Secret World both performing less than stellar in the marketplace, one would think that En Masse Entertainment is taking a huge risk by bringing the Korean developed MMO to the US. And you would be right, it is a huge risk. But after spending a few months in the game and getting a sense for where the game's world was headed, it's a risk that I'm glad was taken. I've played every MMO under the sun and I can say beyond any doubt that the combat found in TERA is better than any other. And when an overwhelming majority of the time in the game is spent, y'know, fighting stuff, this turns out to be a huge victory from a gameplay perspective, ensuring that players always want to come back. It's good that the battle system is so good, because other aspects of TERA are extremely derivative of older games in the MMO genre (World of Warcraft) that have not aged well today.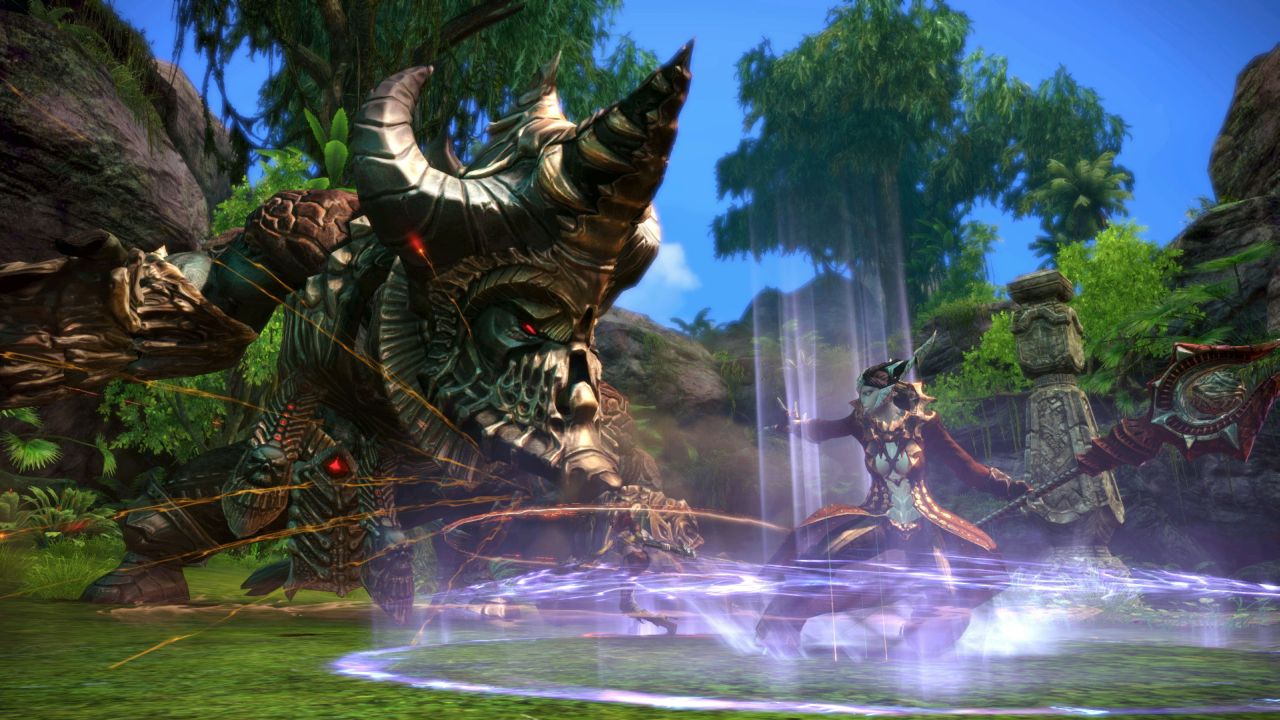 When players first login the game suggests that they partake in a tutorial that serves in teaching you the ropes and setting up the story for the rest of the game. If you've played your fair share of MMOs before then you can go ahead and skip it. The story in this game can be called uninspired at best and it'll only be a matter of time before you're accepting quests without so much as a glance at the accompanying story text. If by chance you actually can tolerate the story, you'll be "treated" to endless text bubbles and the very rare cut scene. The few cut scenes used in the game were actually somewhat compelling but are used so sparingly that it makes the player wonder why they weren't put to better use. Either way, you don't come to TERA for its story, you come for the combat.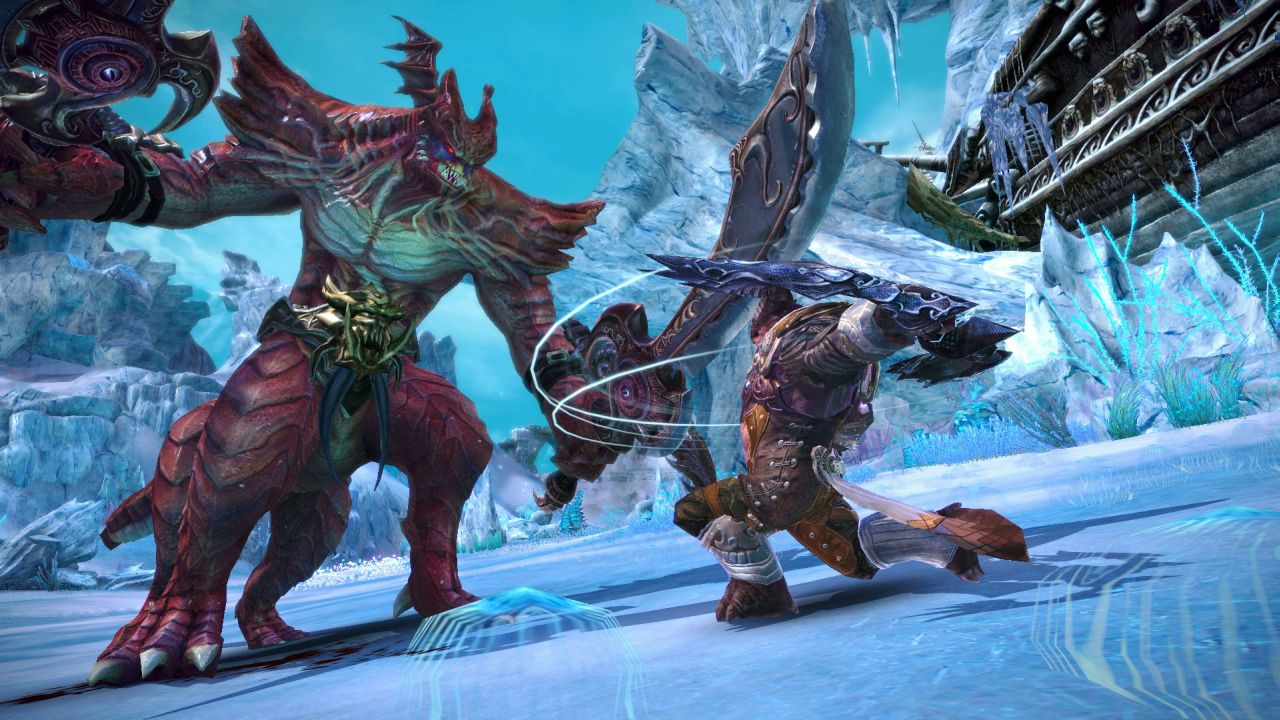 The combat in TERA is nothing short of incredible. It plays akin to action titles like God of War, and Devil May Cry, with some of the qualities we've come to expect from other MMOs. You still have a hotbar with a set amount of skills that each have their own appropriate cooldowns, but many of these skills are reactive and only used effectively in the proper situation. Depending on your class you'll get the most of your damage from auto-attacking and doing combos with a few core skills. The real fun comes from the movement of the game, with a heavy emphasis on positioning your character and evading incoming attacks. With a simple right click you'll do a quick roll out of the way, and at later levels you'll want to have the usage of this technique mastered otherwise you'll face certain death. Players can also position themselves in specific ways against their foes and receive bonuses to some of their attacks for attacking a vulnerable position. All in all, the combat is the best part of TERA and it goes a long way in keeping players invested in the game.
Comments
blog comments powered by Disqus