Deadlight Review
An interesting visual design masks sluggish controls and a boring narrative
The Infected, The Walkers, The Living Dead – there's no shortage of names for our favourite, most diversely interpreted monsters within popular culture these days, and with good reason. Zombies embody an unconscious fear that our society exists on the crumbling brink of an impending catastrophe. They make for the perfect threat on a physical and psychological level, and have been milked as videogame antagonists through various interpretations; from the Resident Evil style shuffling groaners, to the Left 4 Dead rabid sprinters.
Deadlight's undead are more the former, and Tequila Works chooses never to give them a name, simply referring to them as 'Shadows' in loose reference. The lack of a moniker is a conscious decision by Tequila Works, perhaps one made to differentiate themselves from the mindless droves of comparable games. But Deadlight never comfortably finds a niche of its own, with most of its design reminiscent of other 2D downloadable titles, such as Limbo and Shadow Complex.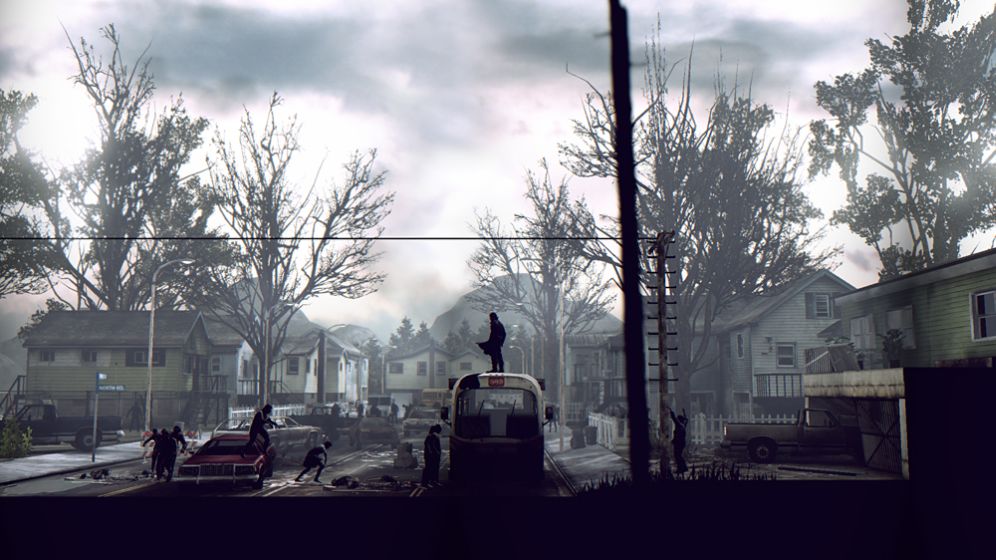 In visual terms that comparison is quite literal. Deadlight carries the three-dimensional graphical sheen of an Unreal Engine game, with a shadowy blanket silhouetting any detail or colour within the foreground, and it looks fantastic, a suitably dreary aesthetic that fits the macabre sense of desolation of the apocalyptic world around you.
Set in a ruined mid-80's Seattle, It's an interesting, meticulously detailed slice of alternative recent history, with environments of collapsed architecture ranging from deserted leafy suburbs to half-collapsed inner-city skyscrapers and trap laden sewers. The crumbling dilapidation of the background conveys a bleak atmosphere, and fits well with its aesthetic design, with a few quirky nods referencing the era thrown in for good measure.
Deadlight's sombre ambiance and tone is comparable to that of The Walking Dead, never shying your view from the grim realities of the situation. But whilst it has strengths in ambiance and world setting, its narrative is something of a ham-fisted affair, with our protagonist Randall Wayne possessing all the charm and characterization of a turnip.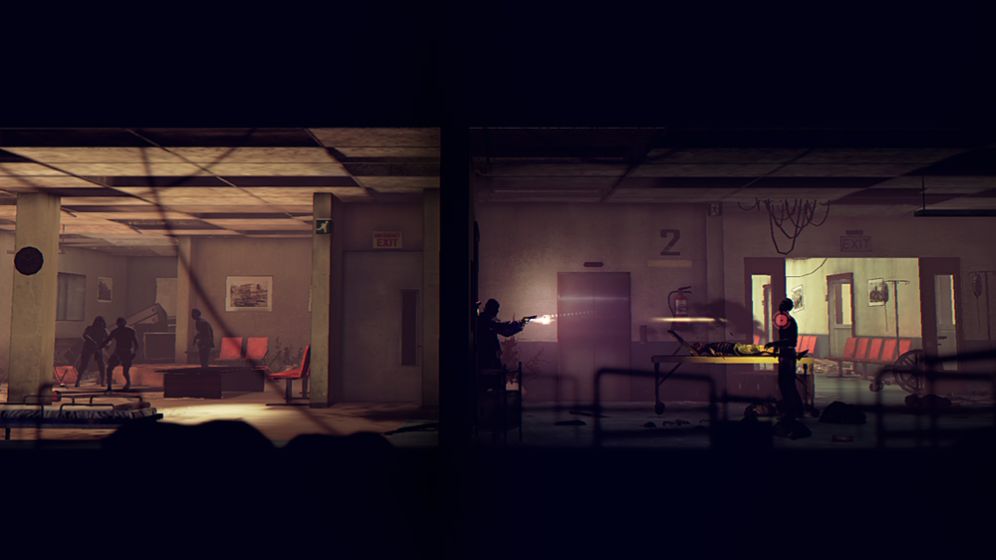 An ex park ranger, Randall is searching for his wife, child and missing diary pages, and must travel straight from left to right, and occasionally up and down, to find them. Possibly driven by the events surrounding him our protagonist is partial to the odd bit of pompous philosophizing – "What we call darkness is the light we can't see" – and is voiced with the overly dramatic and oddly calm inflection of a theater performer, an odd characterization considering his circumstance.
The progression of events deals with Randall's psychological states in other ways as well, with playable pre-apocalypse flashbacks dreadfully over-signalling Deadlight's closing twist throughout. And there isn't anything here to set it apart from any other zombie games of late, except the odd philosophical murmuring.
Comments
blog comments powered by Disqus