Tony Hawk Pro Skater HD Review
A subpar and awkward attempt to relaunch a classic franchise
In recent years, the Tony Hawk franchise has hit hard times. With original developer Neversoft's absorption into Activision some time ago, the franchise was put into the hands of fledgling developer Robomodo who debuted their work in 2009 with Tony Hawk: Ride, the series' most abysmal failure to date. The game utilized a plastic skateboard peripheral a year or two after the peripheral craze had ended and coupled it with a subpar and flavorless skating game. I, like so many gamers out there, was excited to hear that the Tony Hawk franchise would be returning to its roots with the Robomodo-developed Tony Hawk's Pro Skater HD, a collection of levels, skaters, and music from the series' first two entries. Unfortunately, it seems that the curse of Robomodo has struck again.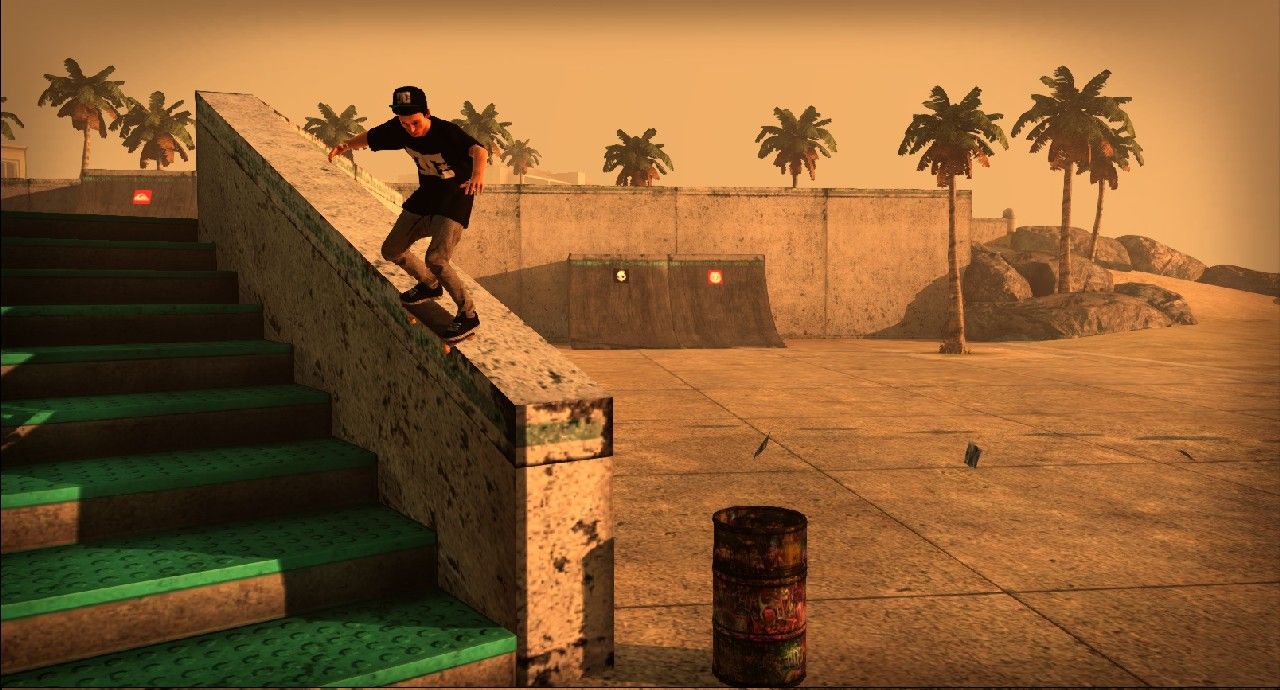 With many remakes of this kind, one of the most important aspects tends to be the graphic overhaul. In this way, Tony Hawk's Pro Skater HD is fairly successful. The higher-resolution levels and especially character models look far better than the original games, especially the extremely aged Tony Hawk's Pro Skater 1. Unfortunately, a number of unusual graphical and physics-related glitches also rear their ugly head on a fairly consistent basis.
On several occasions, I found myself staring through the walls of a level, flying off my board for absolutely no reason, not being able to jump after starting a level, not being able to move at all after starting a level, falling flat on my face when a trick should have easily landed and even having my skater launched into space from time to time. All of these different weird control errors and graphical glitches made for an extremely frustrating experience, one that I did not want to play for more than five to ten minutes at a time. Consistent and precise controls must be at the core of a good Tony Hawk experience and it simply isn't present here.
In terms of gameplay, Pro Skater HD keeps the core mechanics of the original games. Left stick changes the direction of your skater while one button does grab tricks, another does grind tricks and another does flip tricks. The right analog stick does nothing here, replicating the lack of camera control found in the original. Each level contains a number of specific goals, things like high scores, doing specific tricks in specific locations, and finding hidden items. Once enough of these goals have been completed, the next level is unlocked.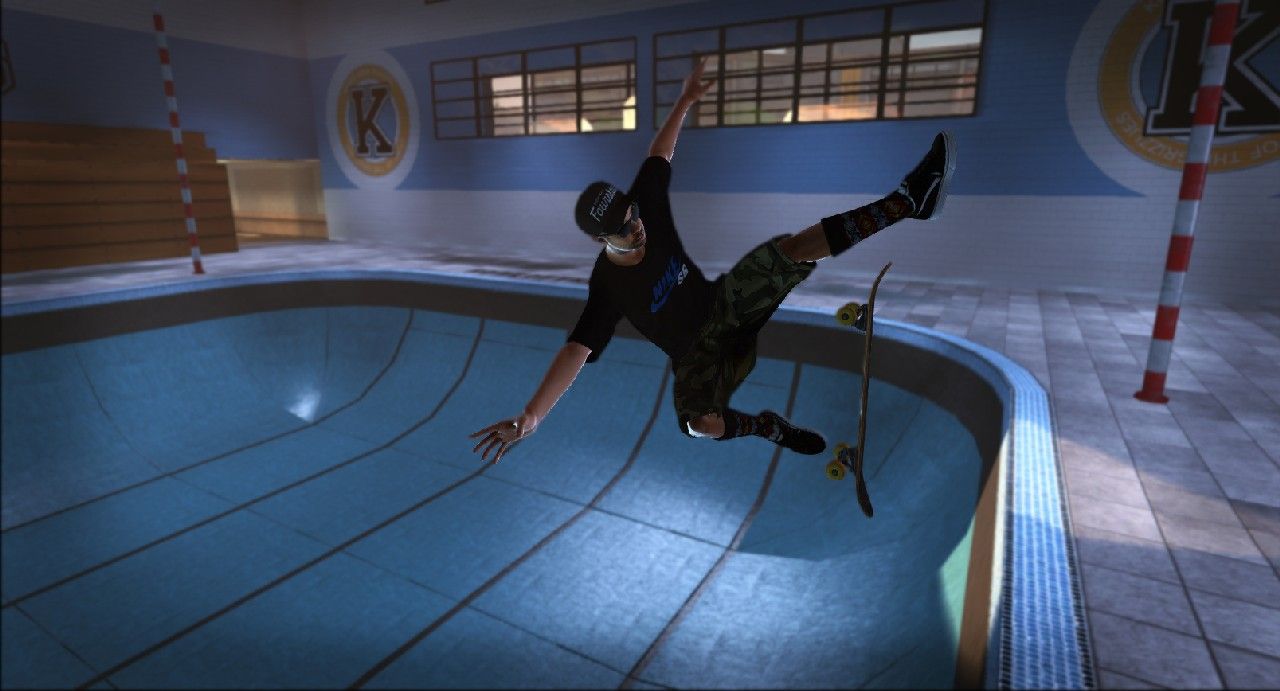 In a collection of this kind, one of the most important aspects is the levels that have been included, especially since this is a complication of levels from Tony Hawk's Pro Skater 1 and 2, not a true remake. In this area, Pro Skater HD is a bit of a mixed bag. Some of classic levels like Factory and School II are present but they are put alongside a number of unusual picks like Hangar and Downhill Jam. Reportedly, Tony Hawk himself handpicked a number of the levels and demanded they be included. Downhill Jam is one such level, despite it being almost universally disliked by players and the fact that all of the series downhill levels always felt like a thought only half finished. Overall, the level list is relatively short and I only found myself excited to play roughly half of the few levels that are included. This is not the way to do a "Best of" compilation.
Comments
blog comments powered by Disqus